Projects
Wright Memorial Public Library
---
This addition and renovation was completed on a historic site through multiple phases and detailed logistics.
CLIENT
Wright Memorial Public Library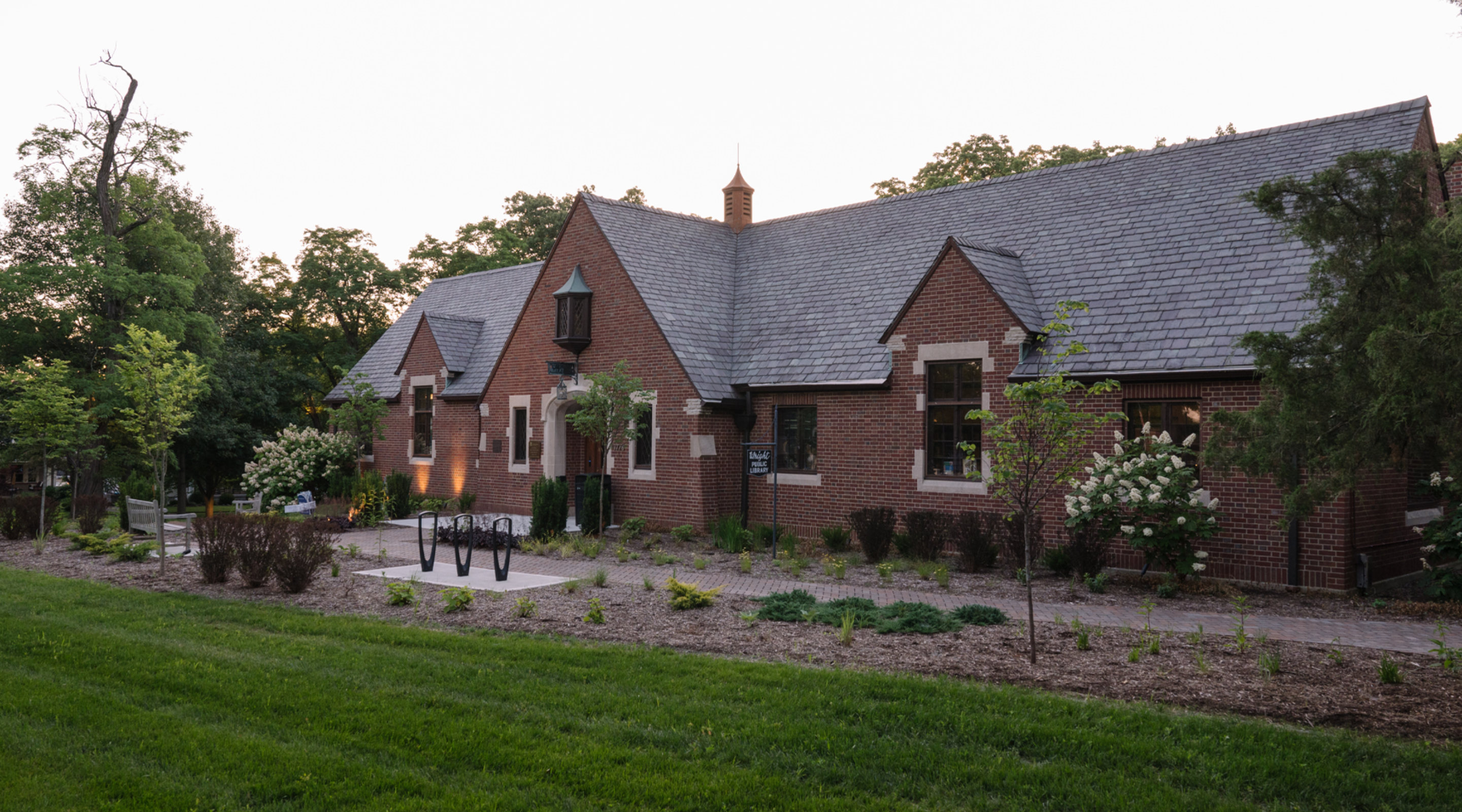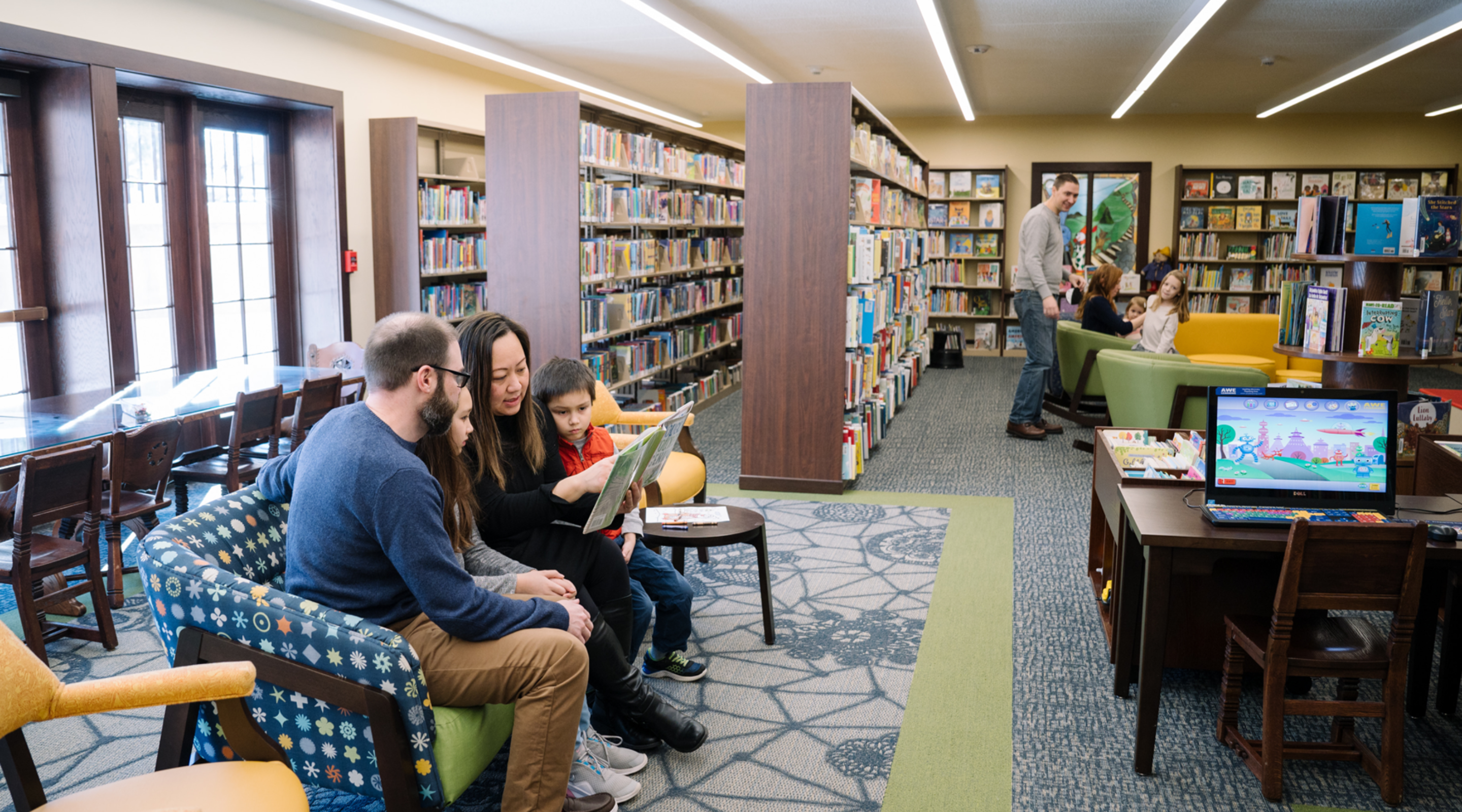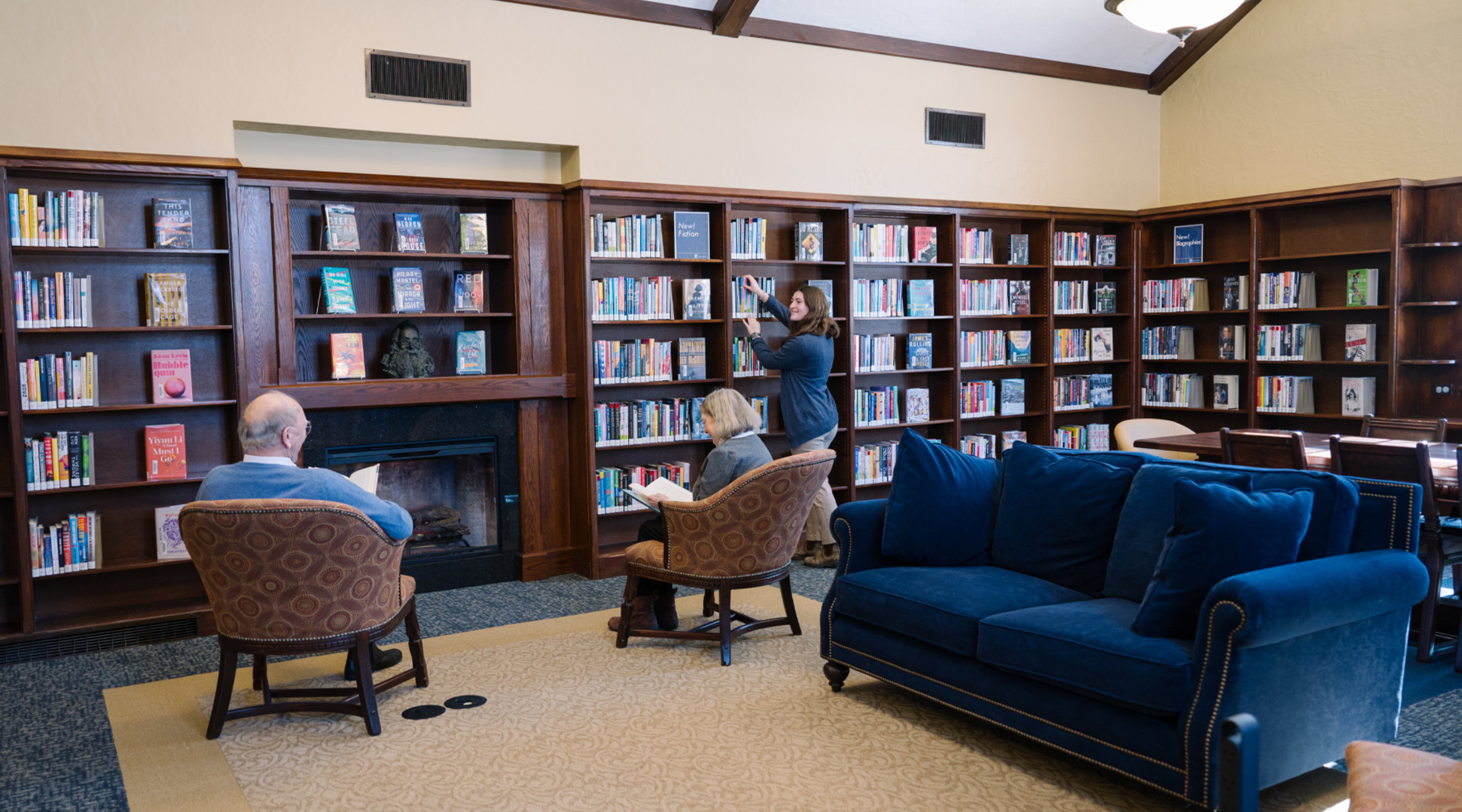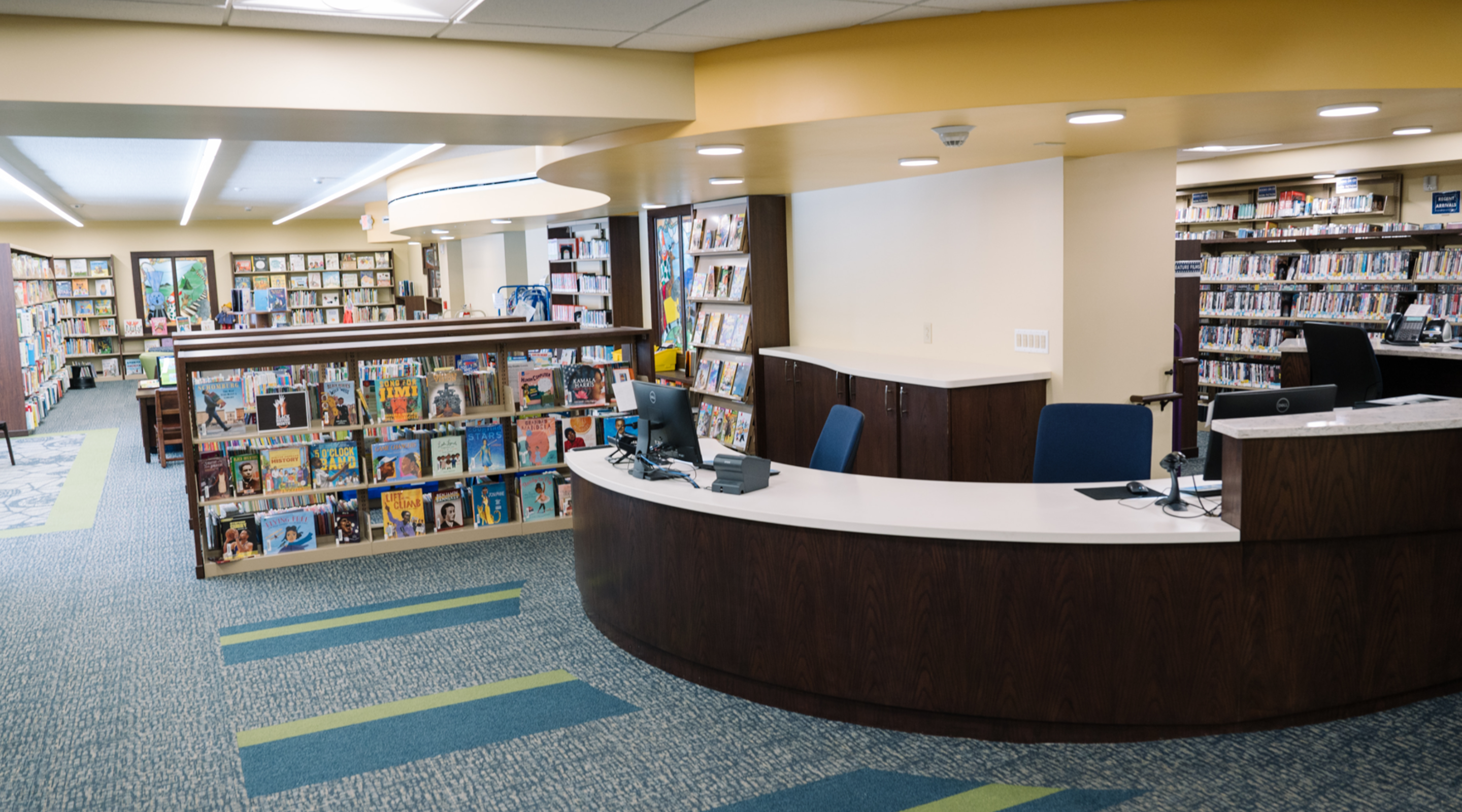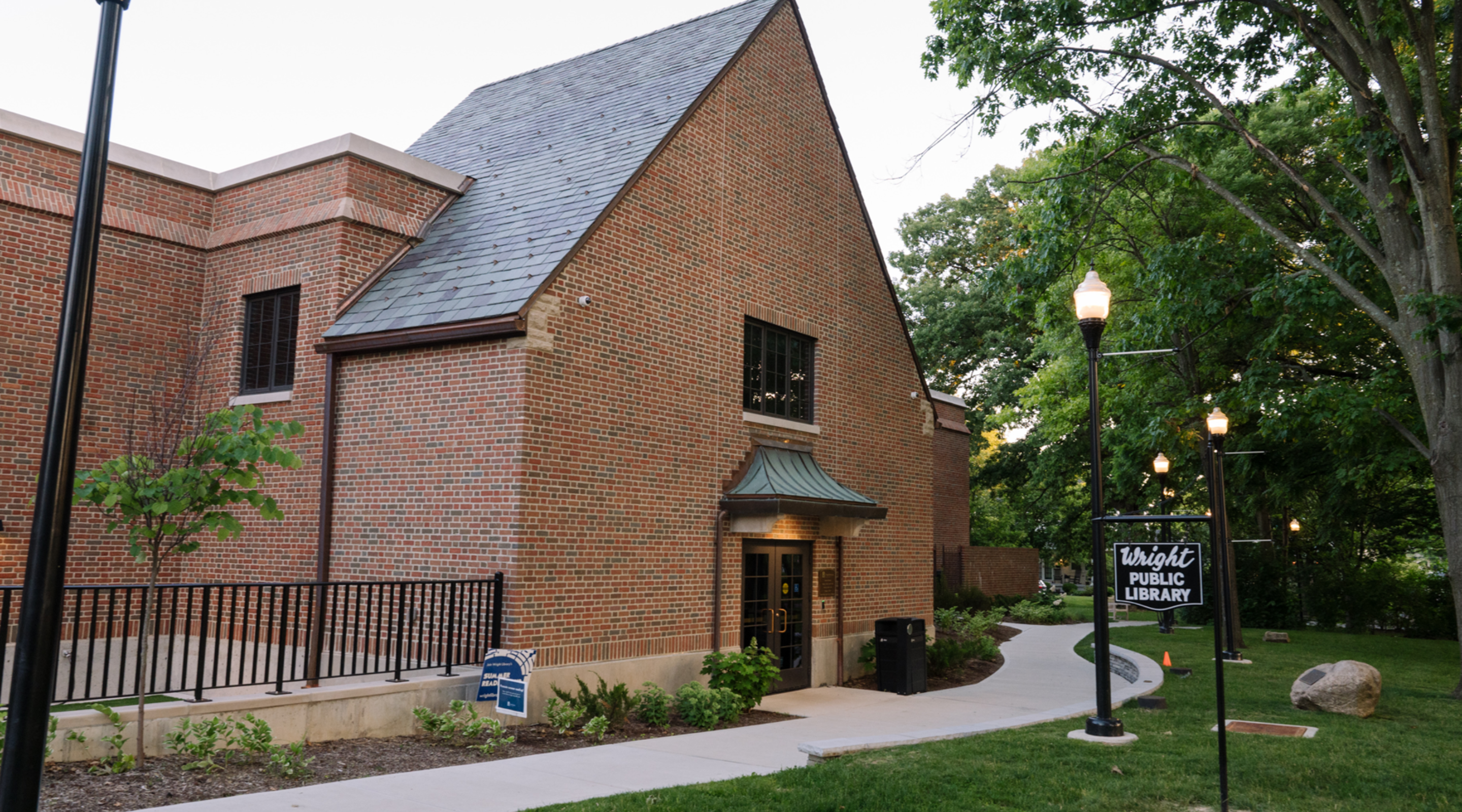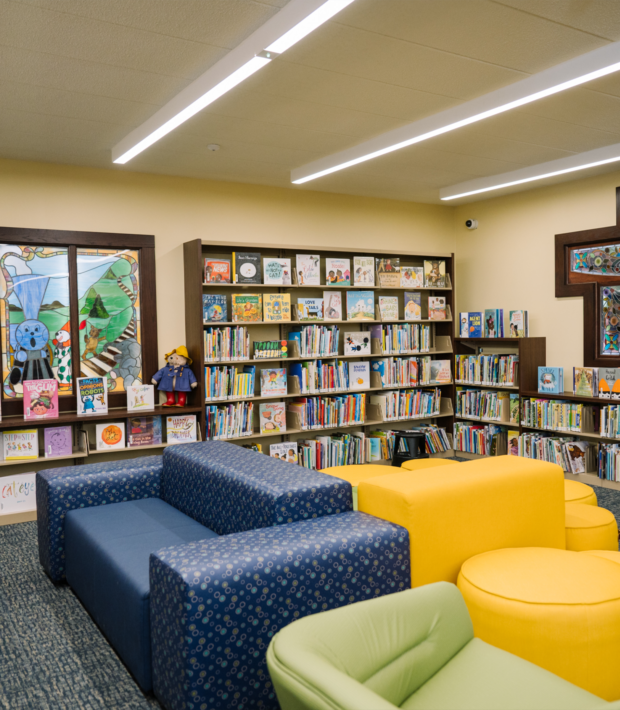 Project Overview
The project consisted of a two-story addition and renovation of existing conditions including upgrades to the finishes, furniture, lighting and HVAC equipment. Structural revisions allowed for an open floor plan on both floors. Outdoors, a seating area with synthetic turf was created with three new aluminum clad doors allowing natural light into the children's area. Site improvements address ADA access and provides additional parking spaces allowing the site to be more friendly for patrons to access. This project was completed while maintaining the integrity of the historical site.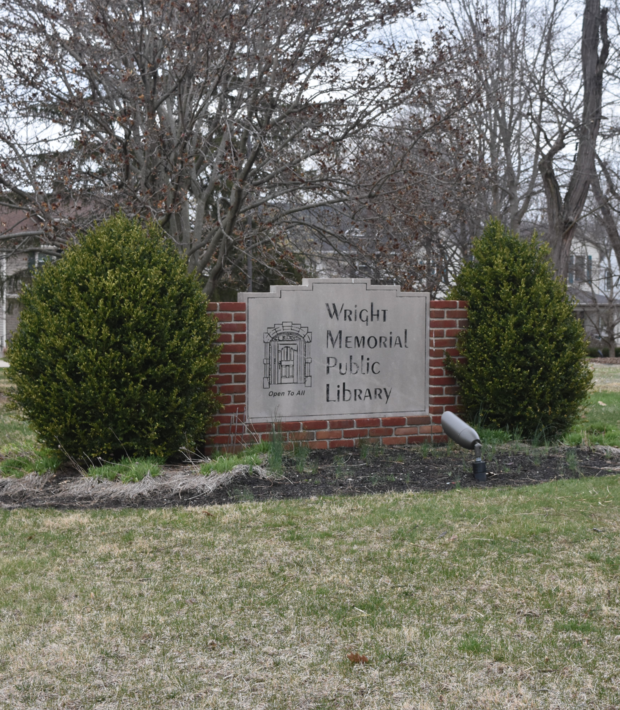 Historical Landmark
Wright Library was named in honor of the famous Wright Brothers and their sister, Katharine, who were dedicated to giving back to the community. One of the brothers, Orville, served on the library's Board of Trustees and personally underwrote the campaign that passed a bond issue in support of the original build back in 1939. It still stands today as a place to gather and grow as a community.