Safety
A Core Value
---
At Danis, we embrace safety as an essential component of our organization's growth, success, and well-being. We are committed to providing a safe environment for our employees and subcontractors, our clients, and anyone who may visit a project site. Our company safety policy was developed with the input of Danis safety staff and senior management, is continually improved by workforce feedback, and tested through our partnership with the OSHA Voluntary Protection Program (VPP), North Carolina Star, and membership in the American Contractors Insurance Group (ACIG).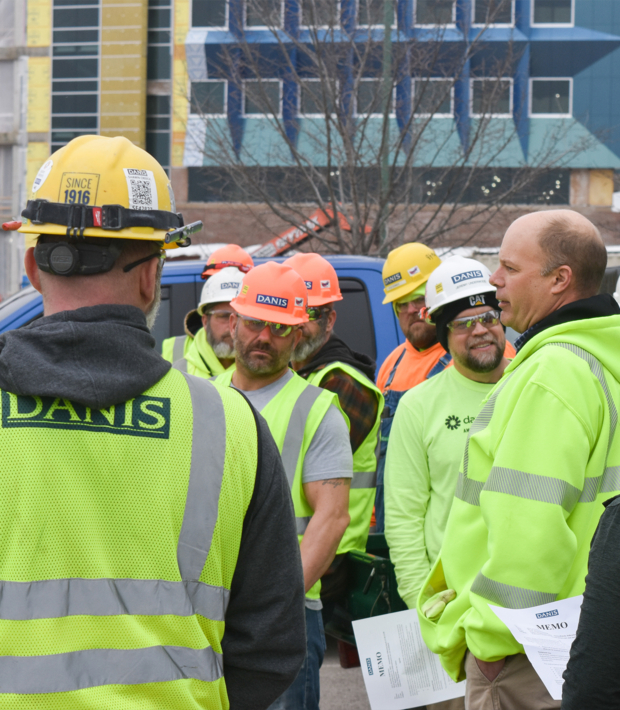 Continuous Training
Danis has a robust training program for safety. Every craftsman is required to attend weekly toolbox talks and semi-annual seminars that focus on specific relevant safety issues. On-site management receives additional training in the daily monitoring and identification of safety concerns. Danis provides on-going training for equipment operators and the utilization of specialized tools. And, the Danis safety professionals visit each project site to review safety protocols related to the work currently underway, to ensure that every craftsman goes home safely every day.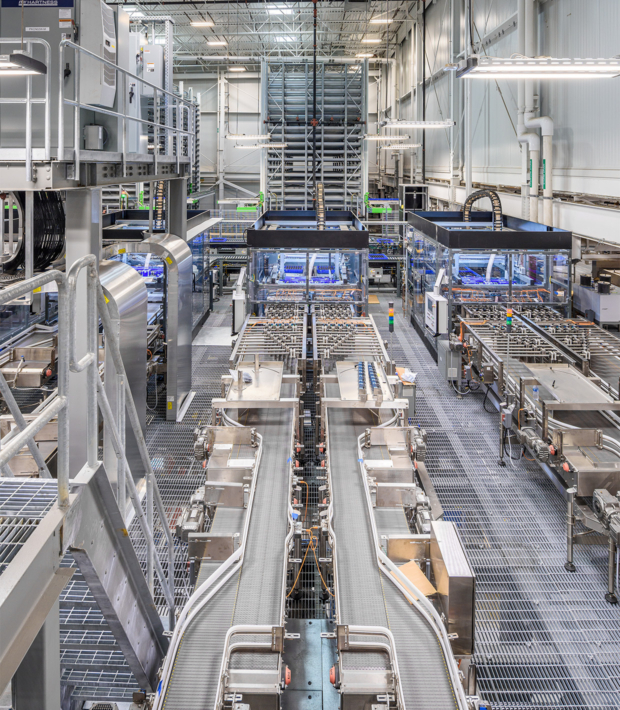 Good Manufacturing Practices (cGMP)
Danis is the contractor of choice to perform complicated renovations or additions to your food or pharmaceutical manufacturing facility. We understand the physical requirements of construction, including the proper materials, slopes, and clearances to enable appropriate sterility and washdown of the area. In addition, our Infection Prevention Specialist works with each team to determine the appropriate personal protective equipment (PPE) requirements for craftsmen and establish other protocols as dictated by project circumstances and locations.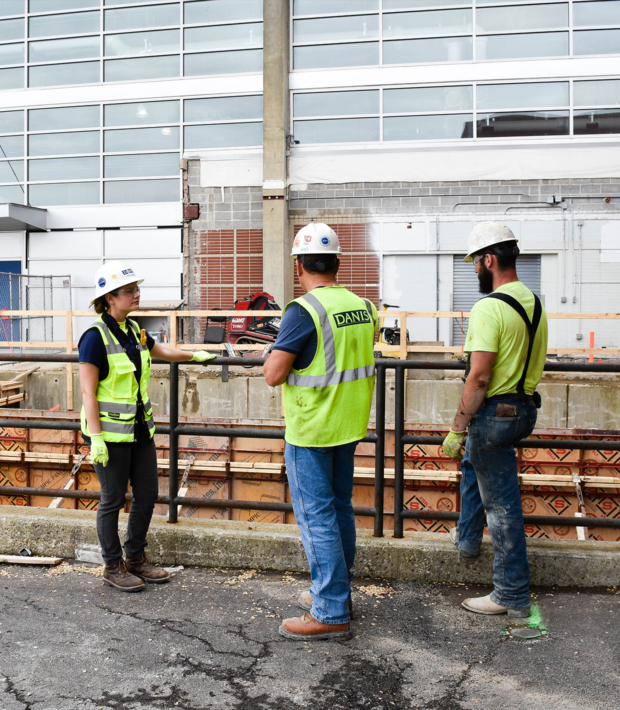 Project Specific Safety Plan
Our team will prepare a site specific logistics and safety plan designed to ensure the safety of all workers and visitors. Our project team analyzes your operations, pedestrian and vehicle traffic patterns, delivery and event schedules, and other critical details. This plan is reviewed by our Safety Personnel before it is presented to your team for approval. Once the plan is ready for implementation, we work with your designated staff to ensure that plan is communicated clearly and on a constant basis to avoid any interruption to operations.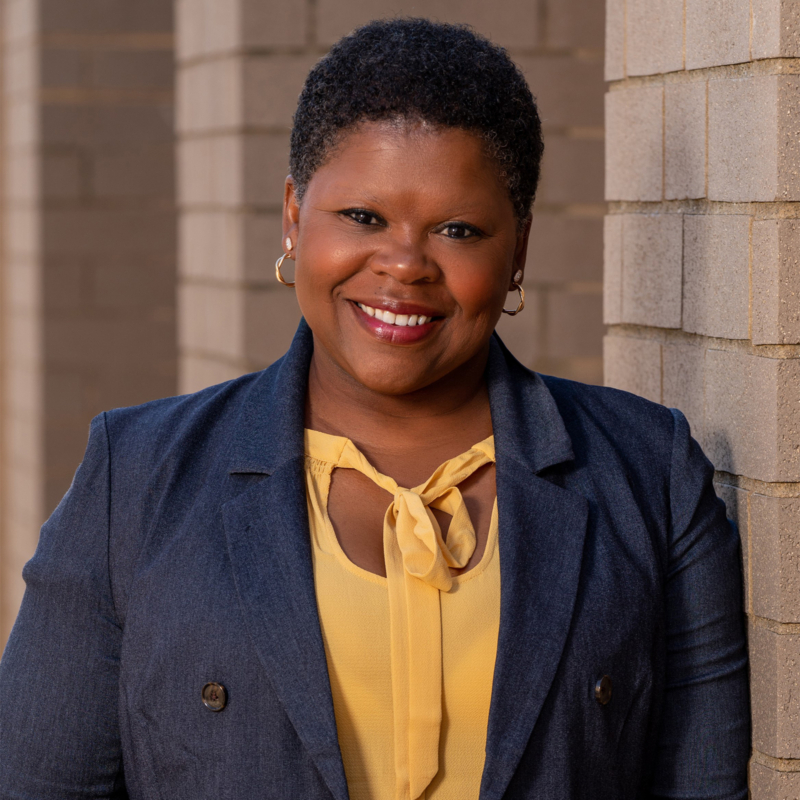 If you want increased profits and reduced issues in quality and production, focus on safety, a proven solution.
Andrea King
Safety Manager
Planners.
Innovators.
Builders.
Looking for a challenge? Join our team. Danis is committed to hiring the best and brightest within our industry.