Projects
Barnett Tower
---
Danis partnered with our client to complete the largest and most prominent historic preservation and adaptive re-use program the city had seen in decades.
CLIENT
SouthEast Group / Molasky Group
LOCATION
Jacksonville, Florida
ARCHITECT
KBJ-L&B Architects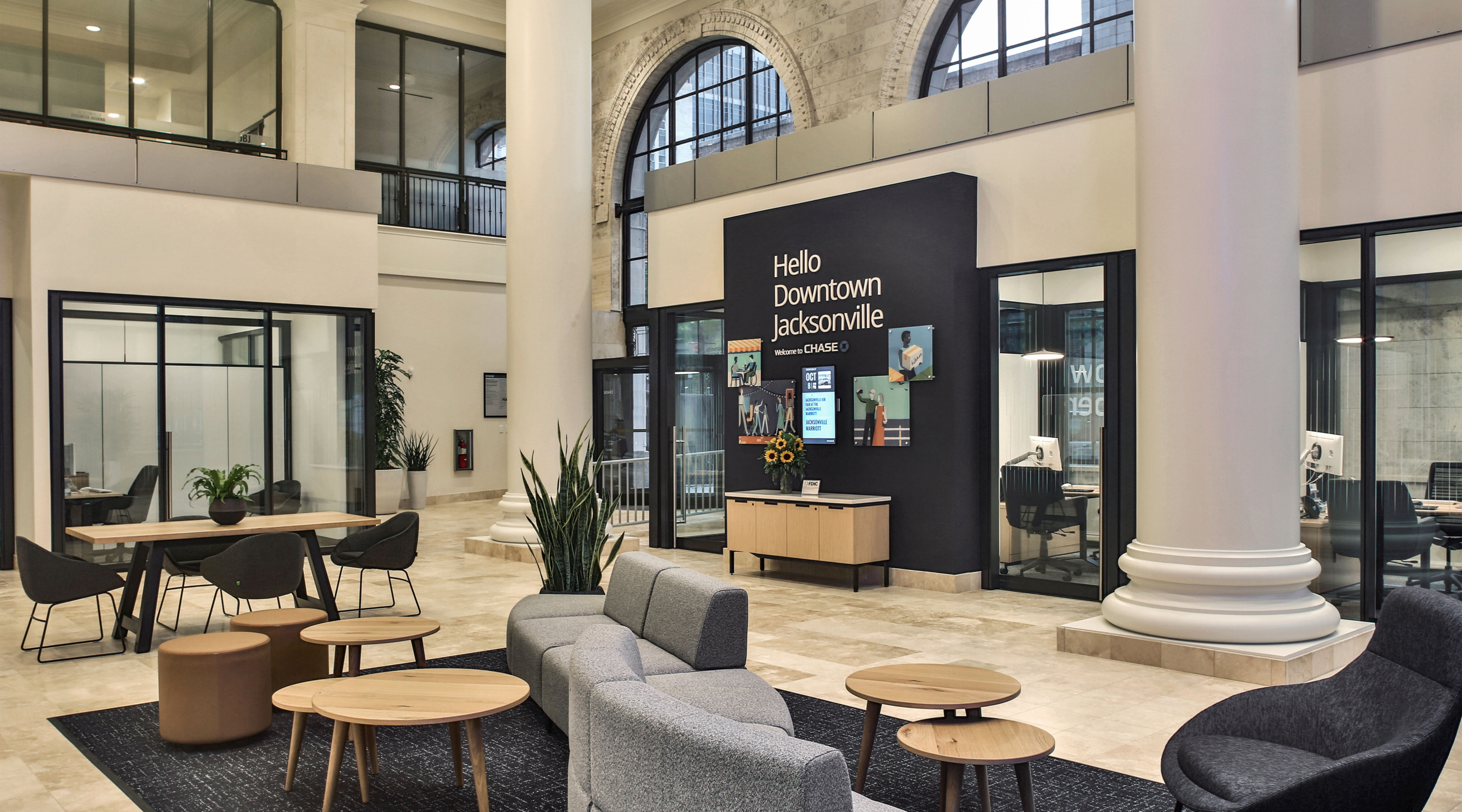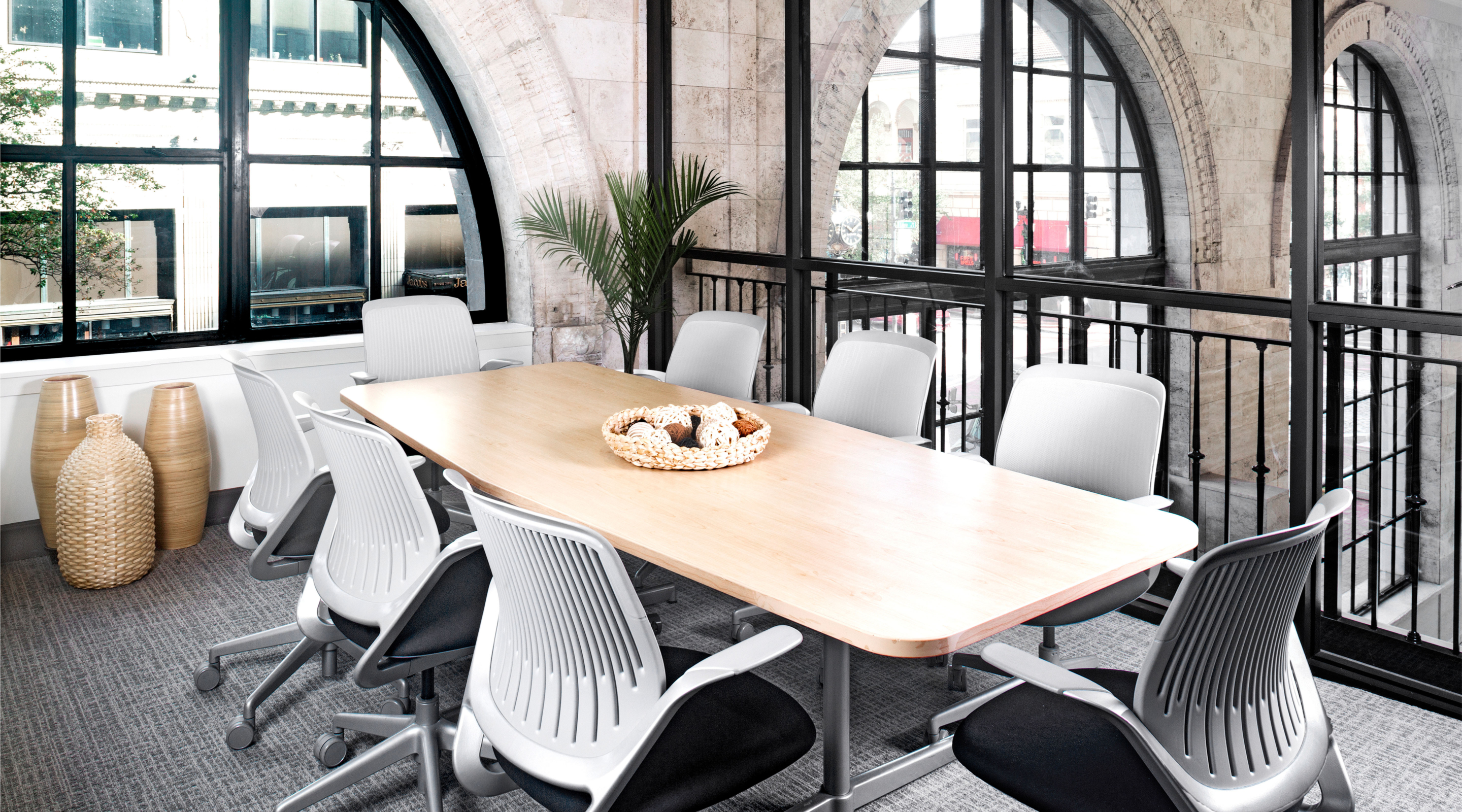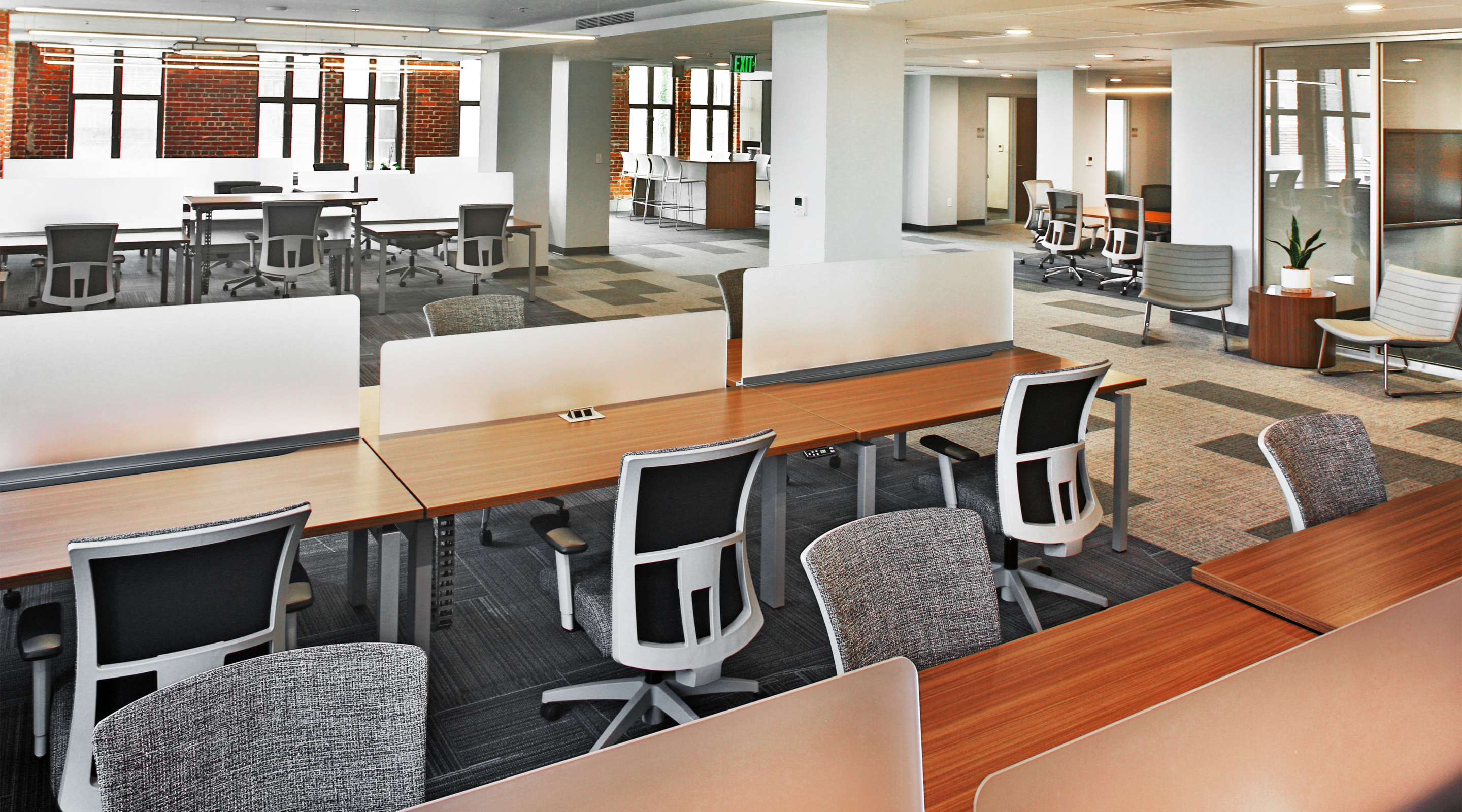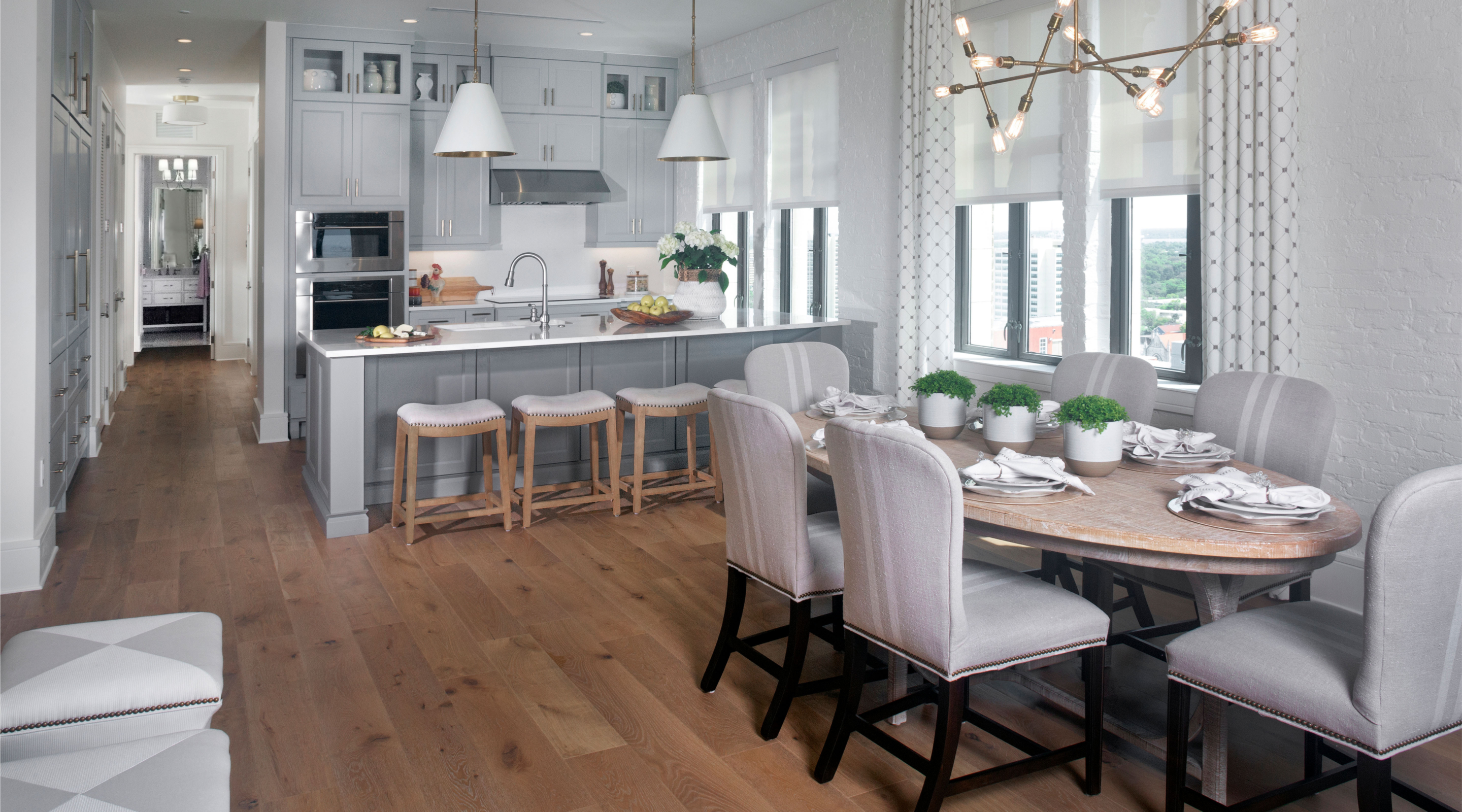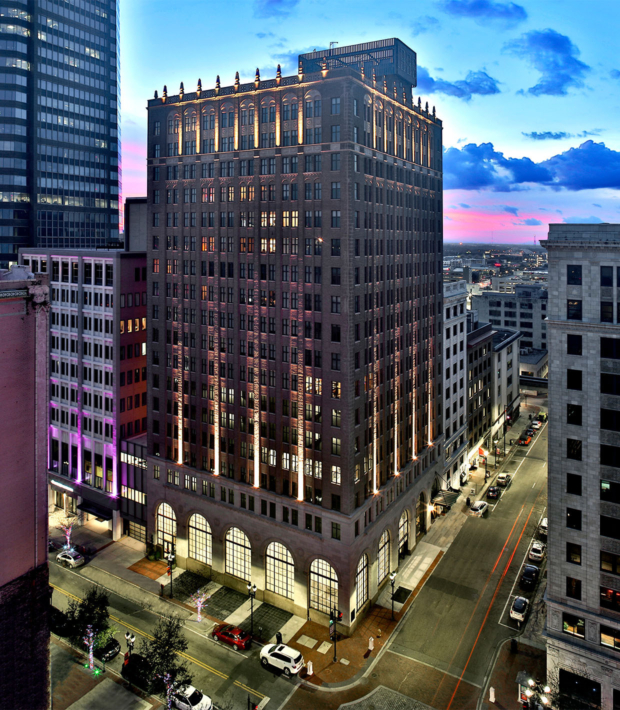 Project Overview
Historic renovation of the 18-story building to include a national retail bank on the first floor, with shell space for a small retail component in the lobby. Floors two, three, six, and seven will have commercial office space, with the fourth and fifth floors providing space for the University of North Florida's Coggin College of Business. The Jacksonville Business Journal occupies space on the mezzanine level and the top 11 floors have 107 apartments ranging in size and include one and two-bedroom configurations, as well as a penthouse. This is a LEED Certified project, the first mixed-use building in North Florida to achieve this designation.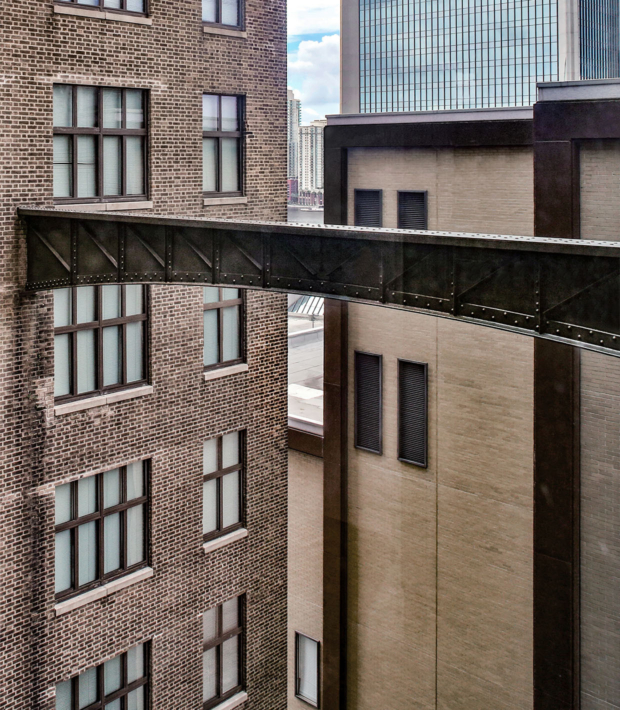 Another Brick in the Wall
Due to its age, the building required structural repairs. To avoid the costly task of opening exterior walls, our team used a mast climber system instead. We performed structural repairs by opening certain wall and ceiling sections to expose the structural steel and weld additional supports into place. We were able to carefully and selectively remove historic brick to accommodate for the mast climber components. After the brick was removed, it was cleaned and stored. During this process, we discovered that some of the brick was damaged and was not able to be reused. Some of the bricks showed signs of rust, which was pushing them off course in places. We harvested usable brick from less visible areas (i.e. penthouse exterior) to be reused in the more prominent locations of the building. We enlisted the help of a custom brick manufacturer who was able to recreate the look of the more than 100-year-old brick to be reinstalled in more discreet locations.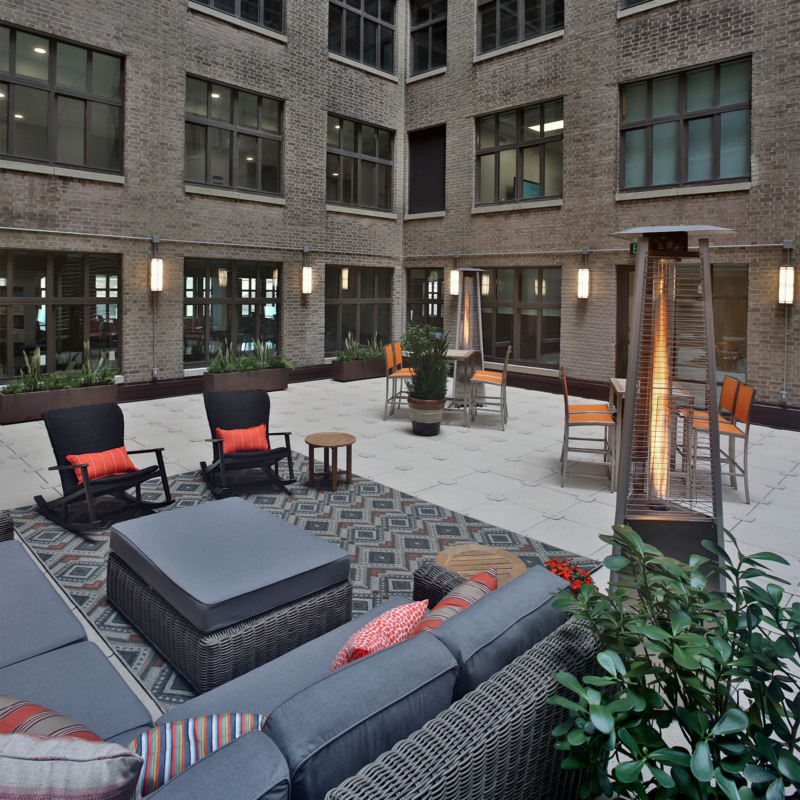 Every step of the way, Danis proved themselves to be a true ally and partner – from providing accurate budgets and schedules to masterfully recreating historical elements of the building and safely navigating construction in a downtown setting.
Stephen L. Atkins
Principal & Managing Director, SouthEast Development Group