Interns + Co-ops
Building your career starts here.
---
Our co-ops learn from the best and brightest builders in the industry. We have developed an industry-leading program where, not only are you gaining first-hand experience, but insight into the day-to-day life of a construction manager. You will learn through various phases of construction and be exposed to different opportunities and roles in the industry. Danis is dedicated to developing our Co-Ops so they have a clear career path and the opportunity to earn a role with us full-time after graduation.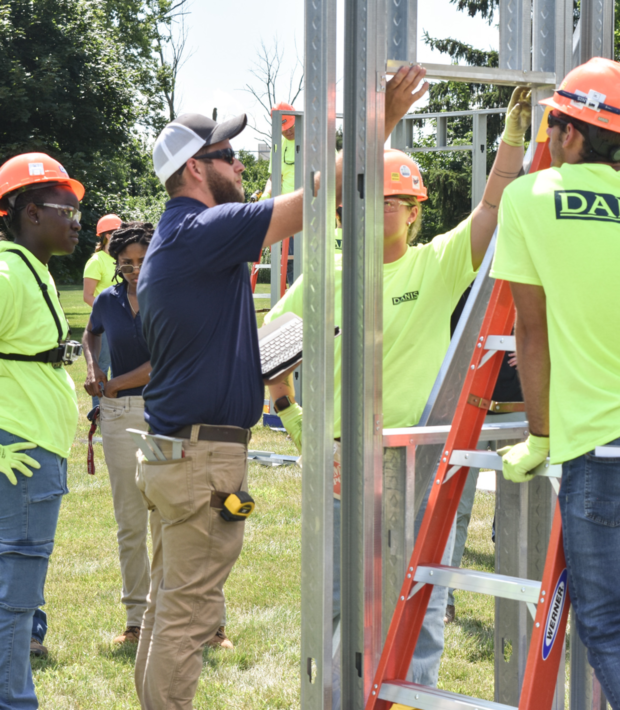 Life at Danis
When you become a co-op or intern with Danis, you will take your classroom experience to the next level. In your role as an assistant project engineer, every day will be a new experience. From preconstruction to estimating to onsite management experience, you will have real responsibility and share in the challenges and rewards of working on complex projects.
Over 75% of our current Project Engineers and Managers started their careers as Danis Co-Ops
Nearly 70% of our Senior Leadership began their careers as Danis Co-Ops
Your experience will continue with various skill and network events, including the Co-op Challenge, social hours, site tours, and alumni events.
Start Here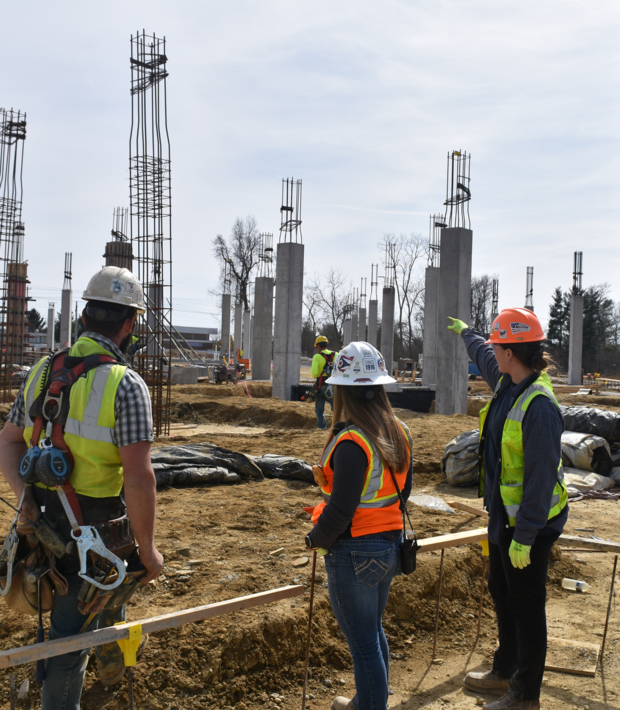 Build your Future
As you gain experience and receive competitive pay, you will gain confidence as a professional and increase your marketability when searching for a permanent job as a Danis employee.
As a Danis employee, you'll receive:
Challenging work assignments

Competitive salaries

Paid holidays during assignments longer than 60 days
If you have a good experience and wish to stay with Danis, you'll be on the top of the list for career opportunities.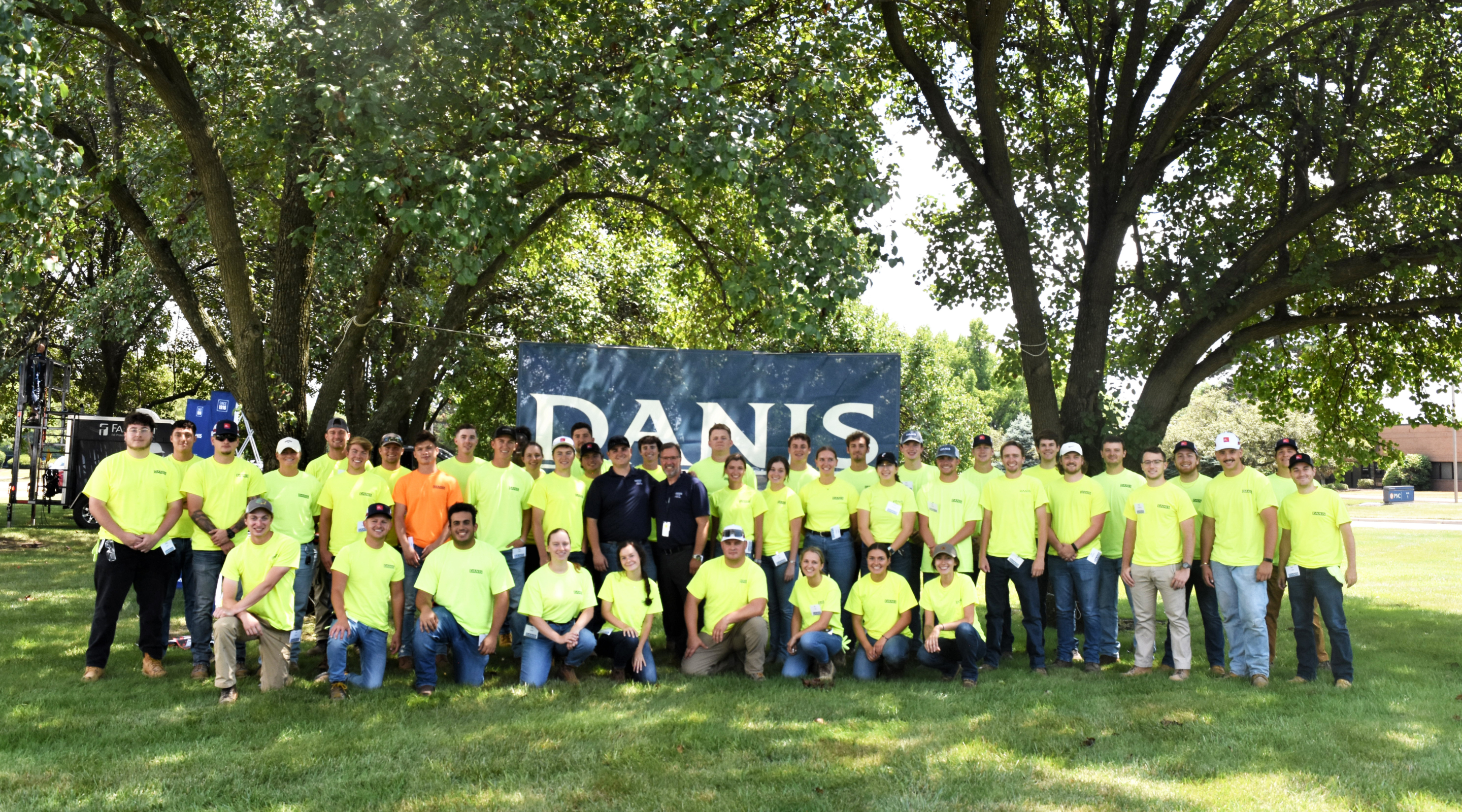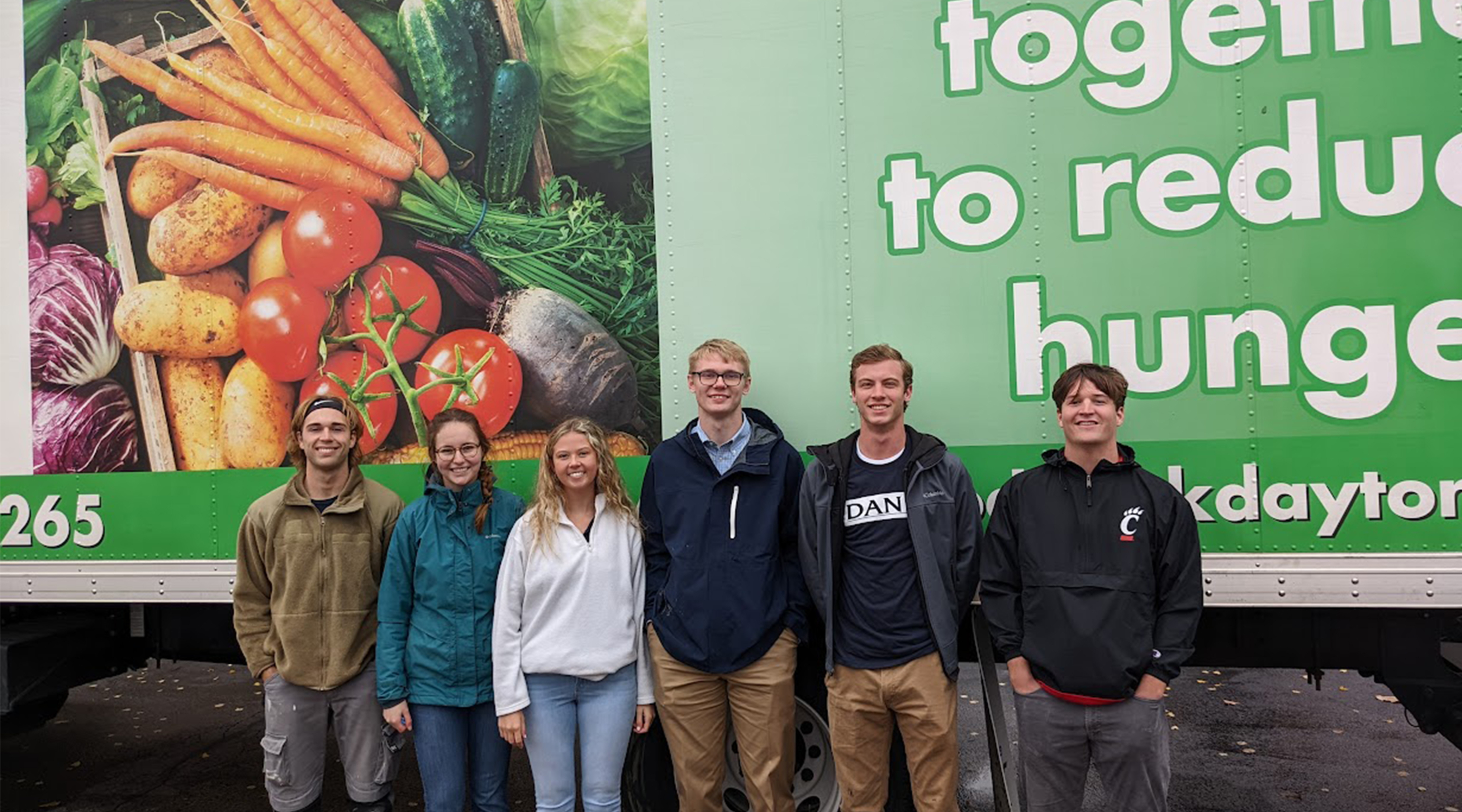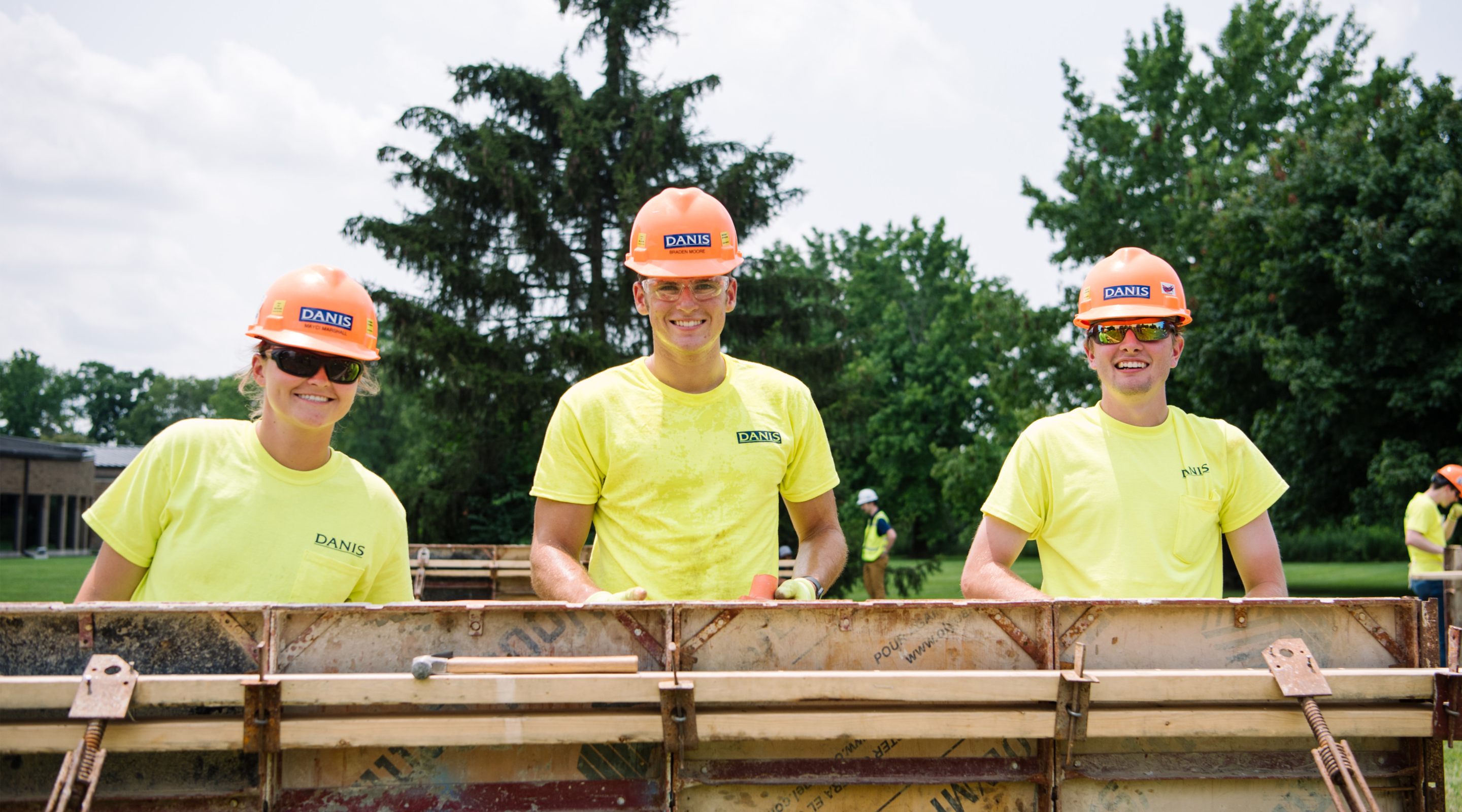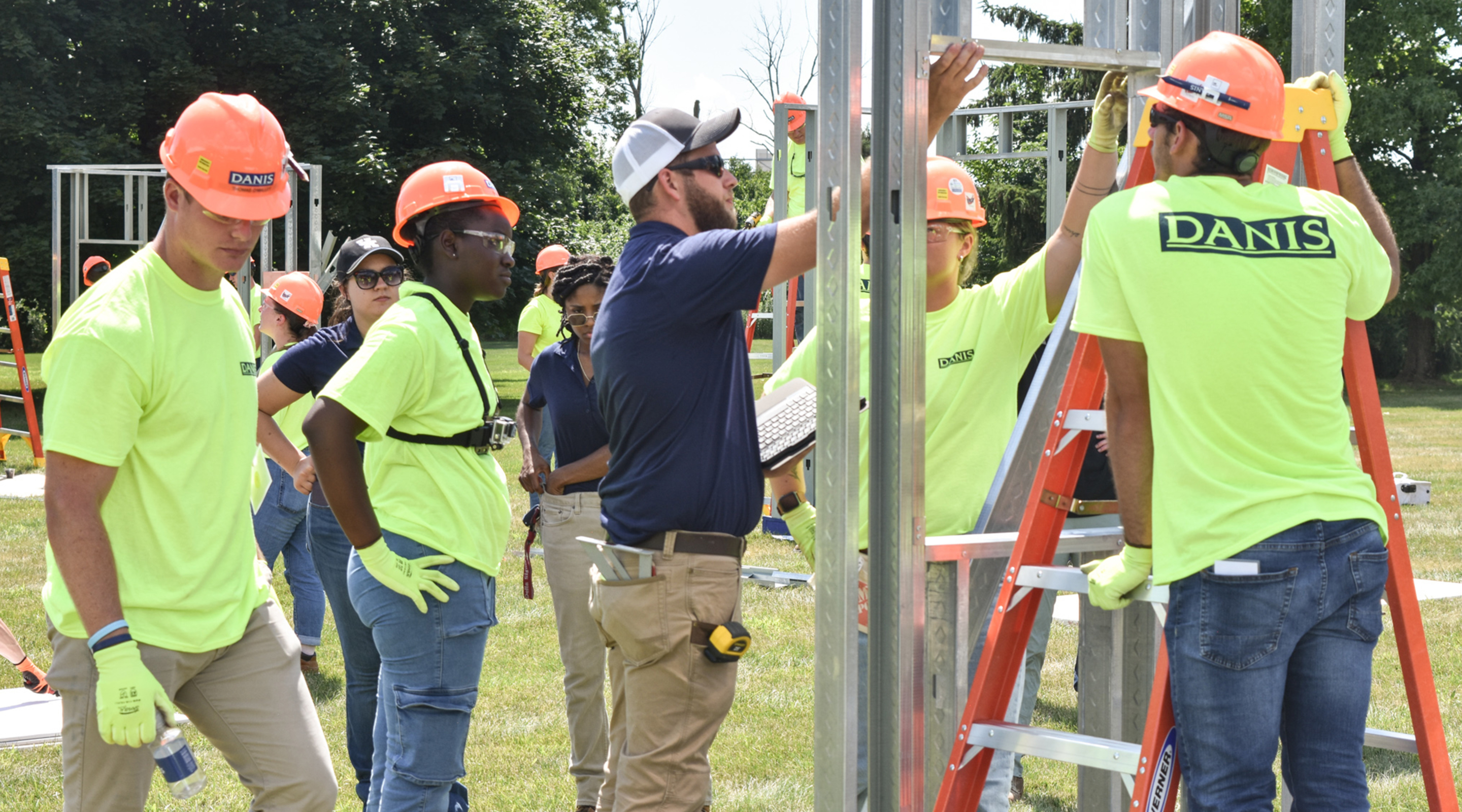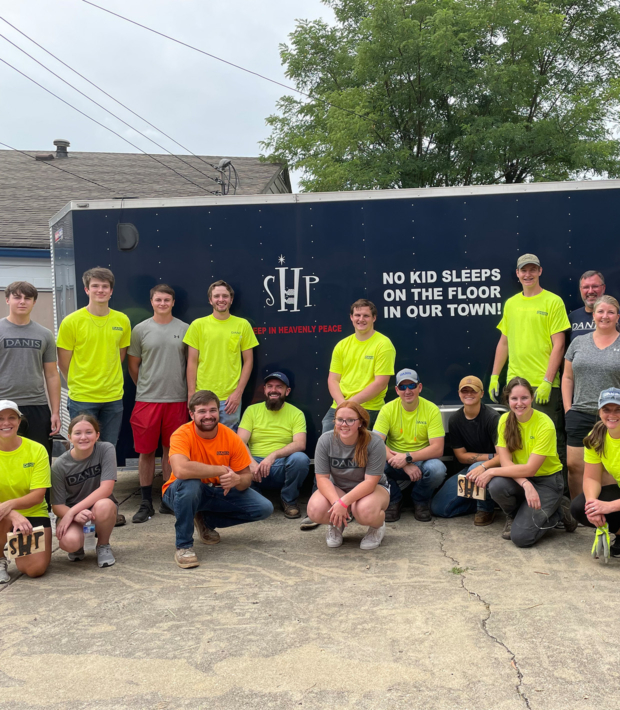 Constructing Hope in our Communities
Interested in a company that helps you build more than a career? Danis is dedicated to giving back to the communities in which we work, live, and play. Through our Constructing Hope community outreach program, you will have opportunities to participate in volunteer activities that make a real impact. Enjoy team-building activities with other co-ops as you work to ensure real needs are being met.
Learn More