Projects
University of Dayton Immaculate Conception Chapel
---
Standing as the cornerstone of the University of Dayton, this 14-month renovation was the first complete renovation of the Immaculate Conception Chapel since its original construction in 1869.
CLIENT
University of Dayton
ARCHITECT
Brightman + Mitchell Architects, Inc.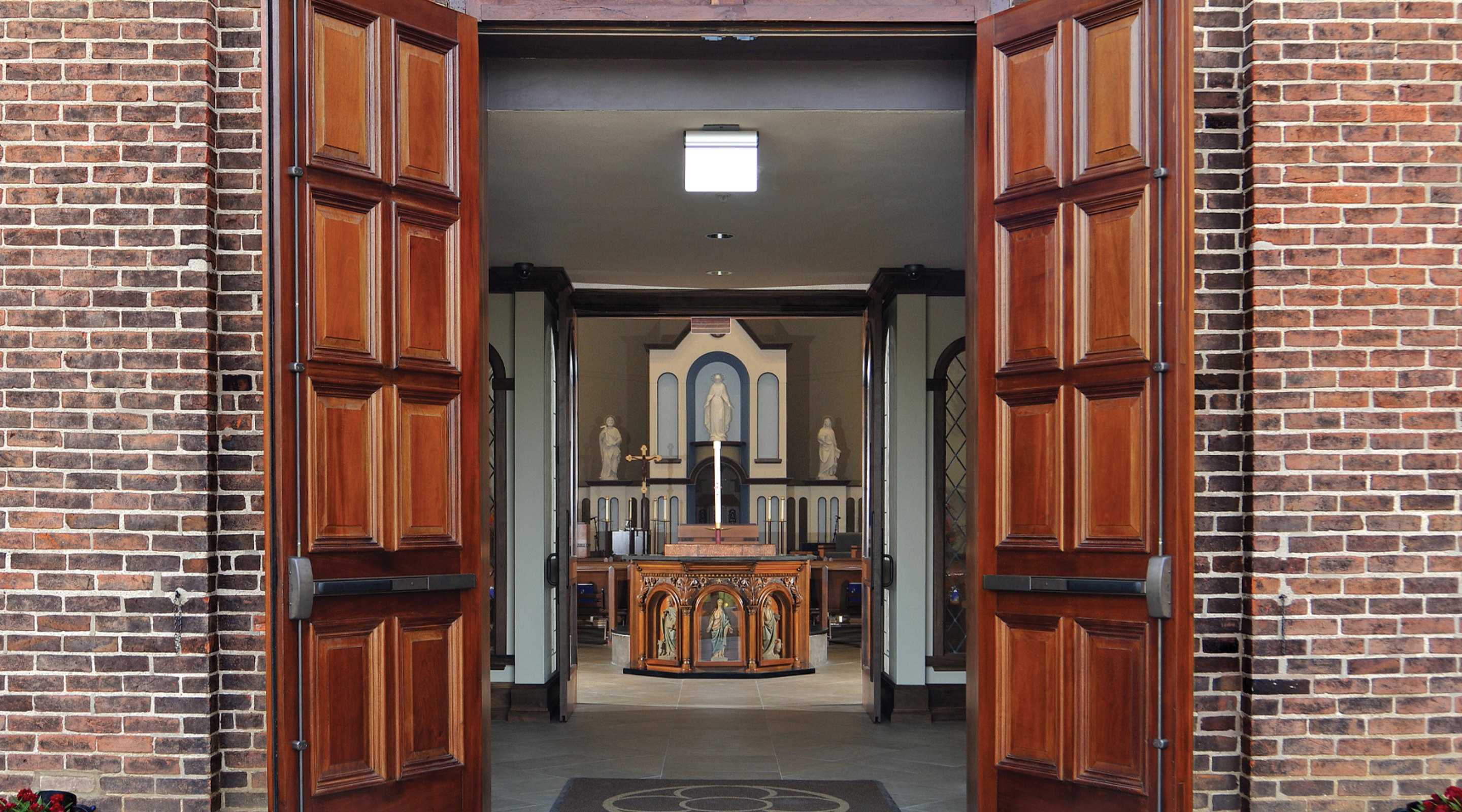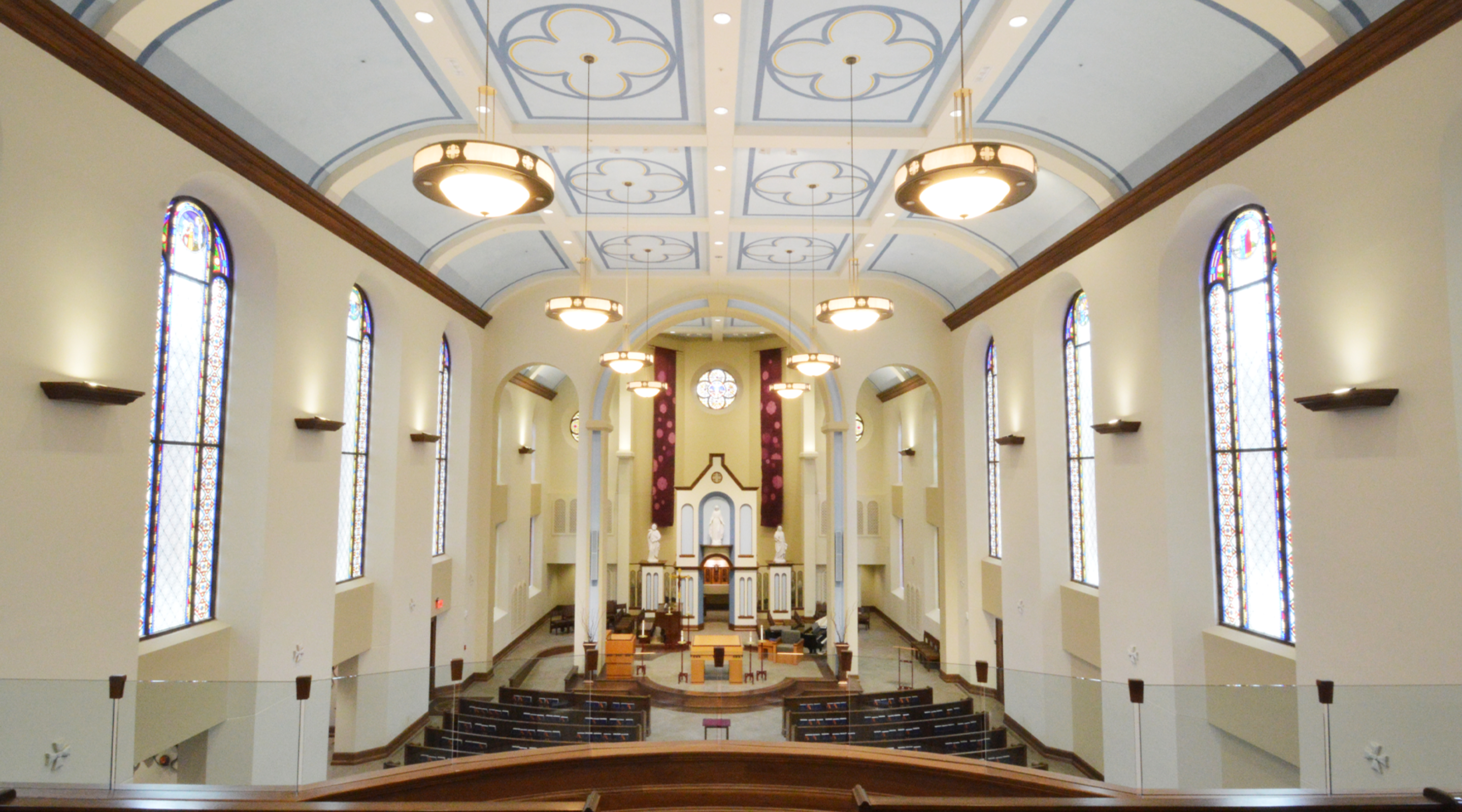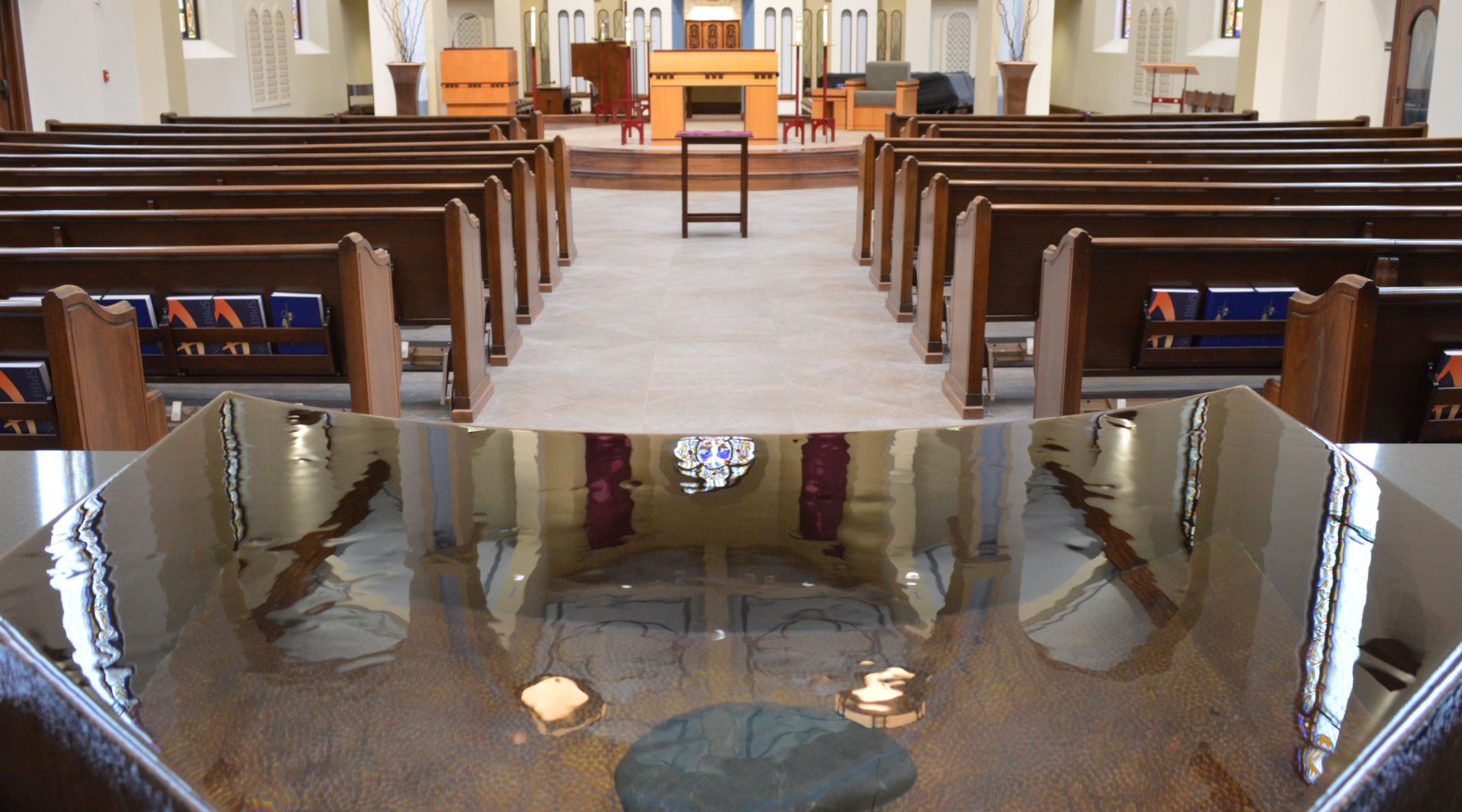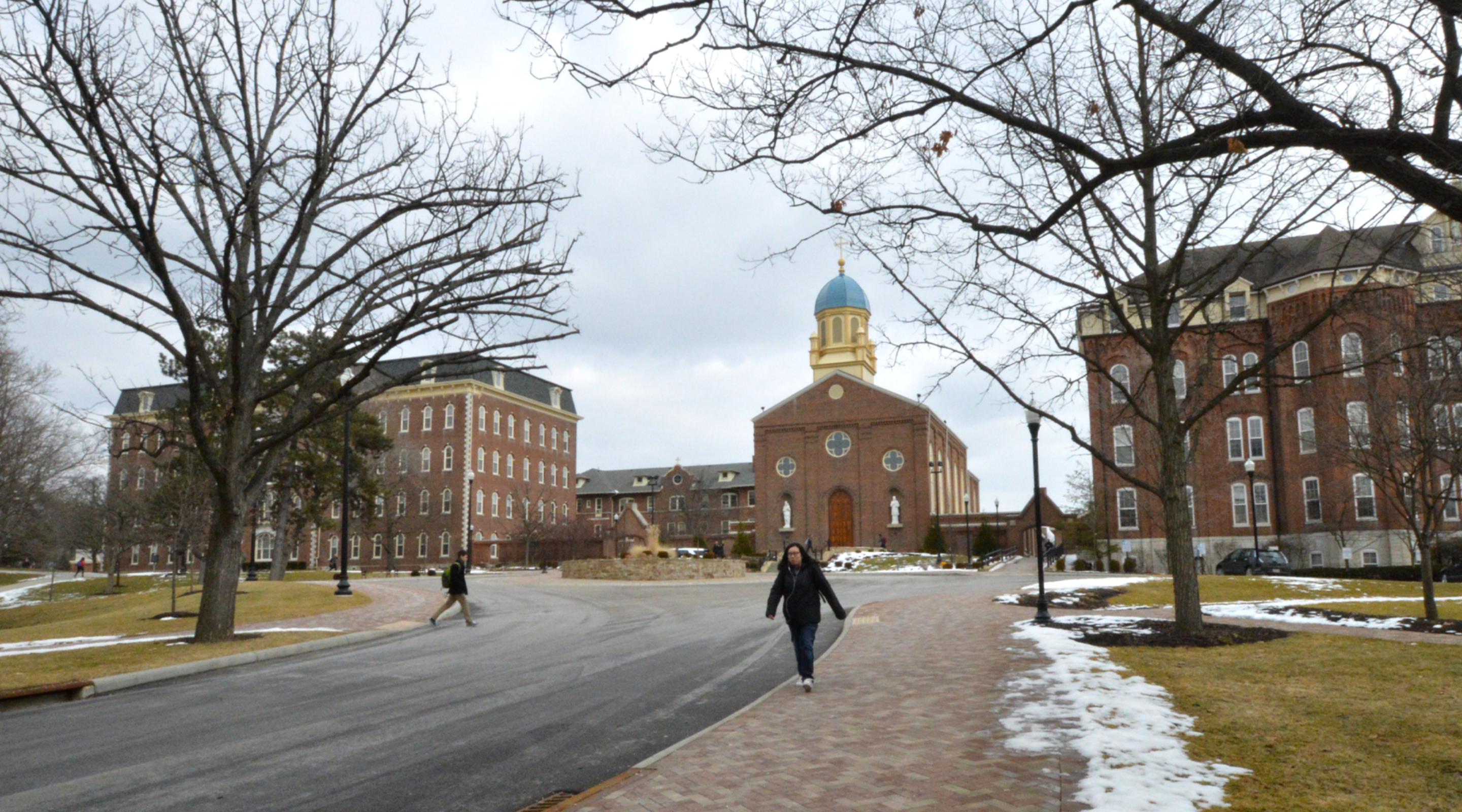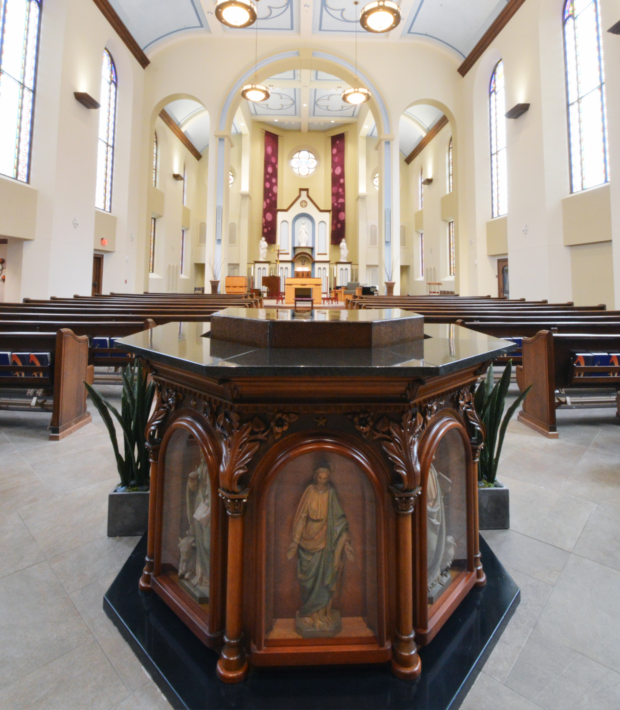 Project Overview
With the Chapel being the heart of the University, the complete renovation required meticulous planning to create the best liturgical space that would meet the requirements of today's liturgy, universal accessibility, and building codes. Much care was taken in the restoration and refurbishment of various elements of the Chapel. The colorful garden in St. Mary's courtyard now serves as an extension of the sacred environment of the Chapel. it features an area for donor recognition, a memorial garden, and places to pray and gather for outdoor gatherings. The Chapel has been beautifully restored to its original, simple elegance and continues to serve as a focal point for the University of Dayton and the Dayton community.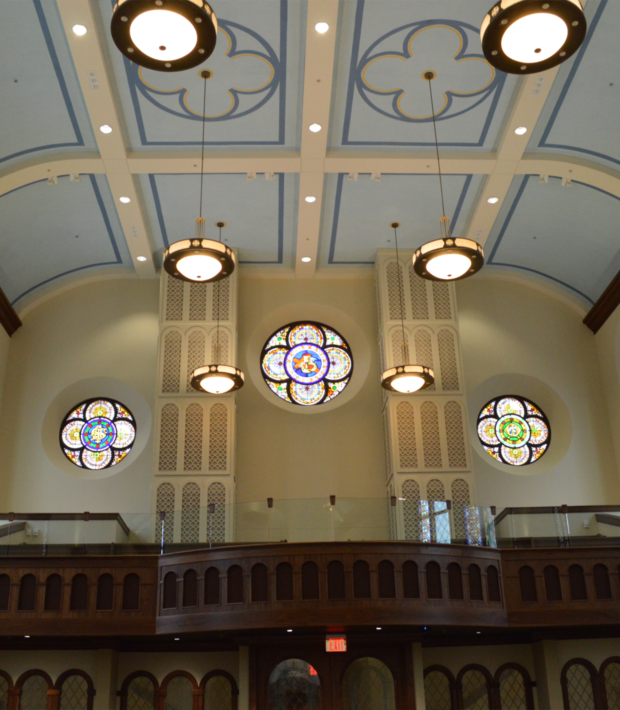 Stained Glass
Ten new windows were commissioned for the nave of the chapel, using historical photos of the original window as a foundation for selecting design elements. Twenty-one additional windows were commissioned for use in the new addition and offices. The windows were released for fabrication seven months before the project began; a 20-month lead time. Every piece of stained glass was cut and colored by hand. Over 32,000 colored pieces of glass were used to create the 20-foot tall windows. The original 1869 stained glass windows have been repaired and restored to their original beauty. Part of the renovation included lowering the balcony and relocating the organ, allowing, for the first time, the windows on the west wall to be viewable to the entire assembly.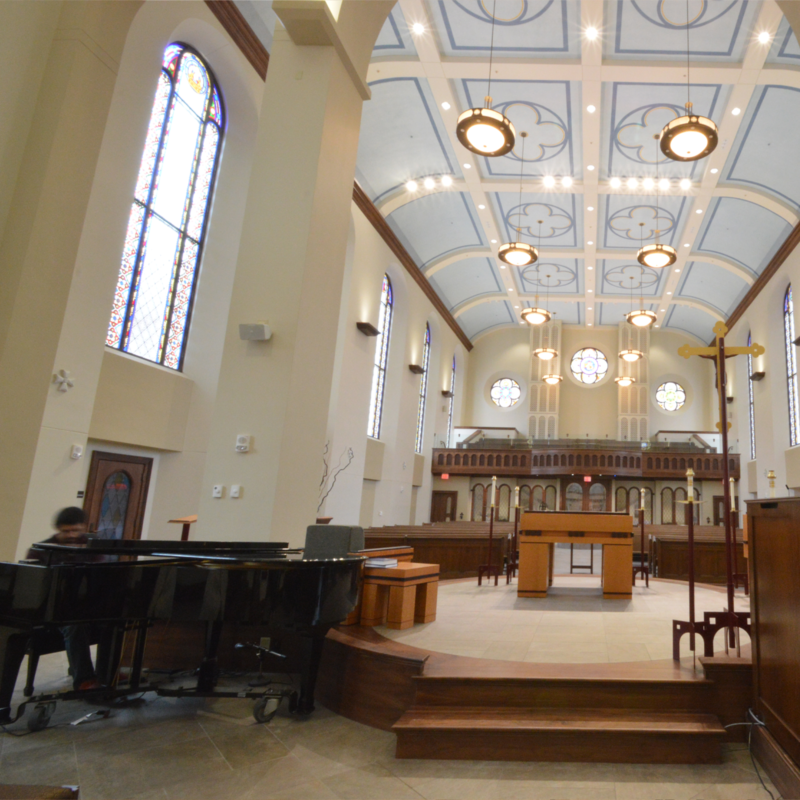 This project was a very complicated renovation of an iconic structure built in 1869 at the heart of the historic campus. During construction, Danis was very good at sequencing and managing the construction in such a way as to minimize vehicular and pedestrian conflicts. They were accommodating in the field design revisions and were very helpful in suggesting creative solutions to complex field conditions. In short – Danis provided the University with an exceptional team of professionals from top to bottom who excelled at their assigned duties in all categories to provide us with an on-time, under-budget project that far exceeded the expectation of the entire University of Dayton campus community. I heartily recommend them in the highest possible manner…
David A. Schmidt
Assistant Vice President for Planning + Construction Management