Sustainability
Building for the Future
---
Danis believes in maintaining the well-being of our environment for future generations. This practice benefits our Owners and our communities. We are continually reviewing our own internal processes and policies to make sure we are being good stewards of our Earth's finite resources.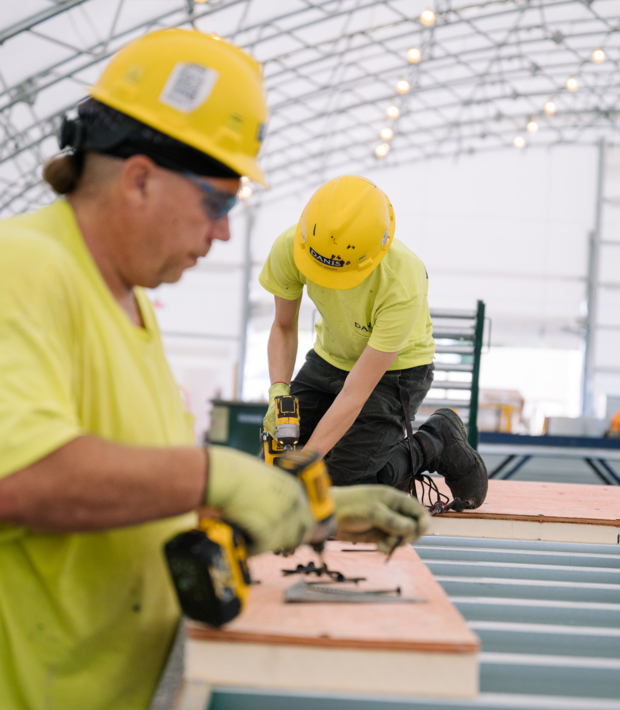 Reducing our Footprint
We evaluate jobsite processes and corporate practices and spaces for efficiency, minimizing our environmental impact and allowing employees to thrive in their work environment. Our Industrialized Construction Centers dramatically reduce construction waste, shipping emissions, and time spent using equipment and energy.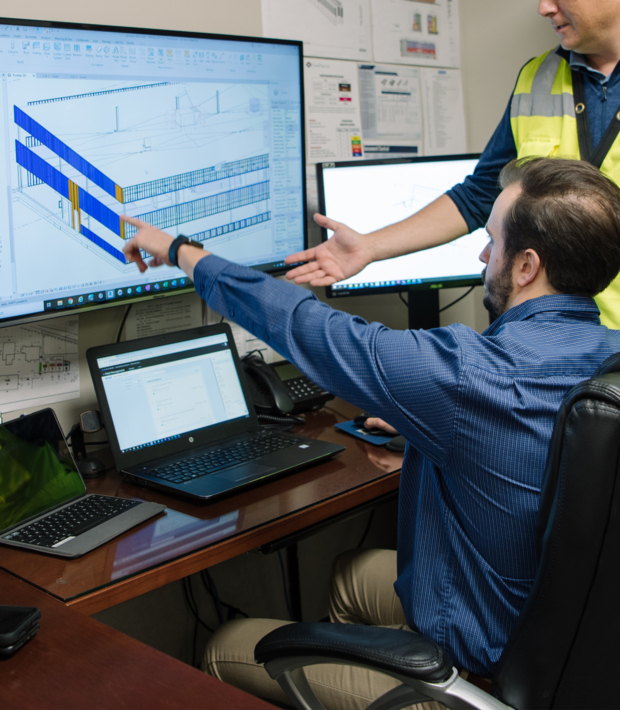 Zero Waste
Prefabrication models are created within our Common Modeling Environment which allows us to create hyper-accurate, real-time models that integrate with the entire project team. Shop drawings and BOM's (Bill of Materials) are created from our prefabrication models that give exact sizes and lengths for us to fabricate directly from. This eliminates all cutting activities and product waste from our production cycles.
Planners.
Innovators.
Builders.
Looking for a challenge? Join our team. Danis is committed to hiring the best and brightest within our industry.