Projects
Wittenberg University 1929 Field House
---
The historic 1929 Fieldhouse underwent a renovation to create one of the most exceptional facilities in Division III, transforming the once dated space into one that now aligns academics and athletics for engaged learning and competition.
CLIENT
Wittenberg University
LOCATION
Springfield, Ohio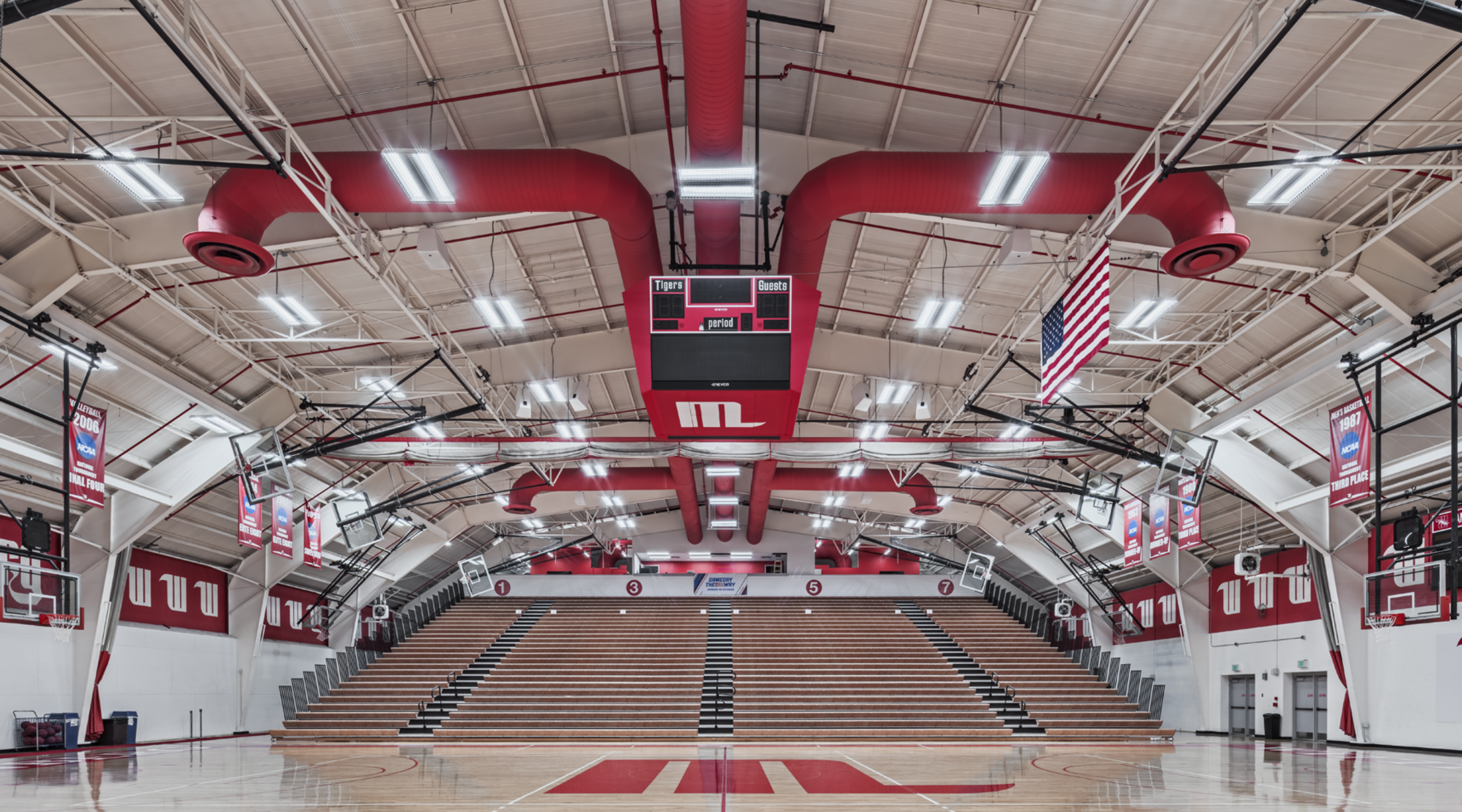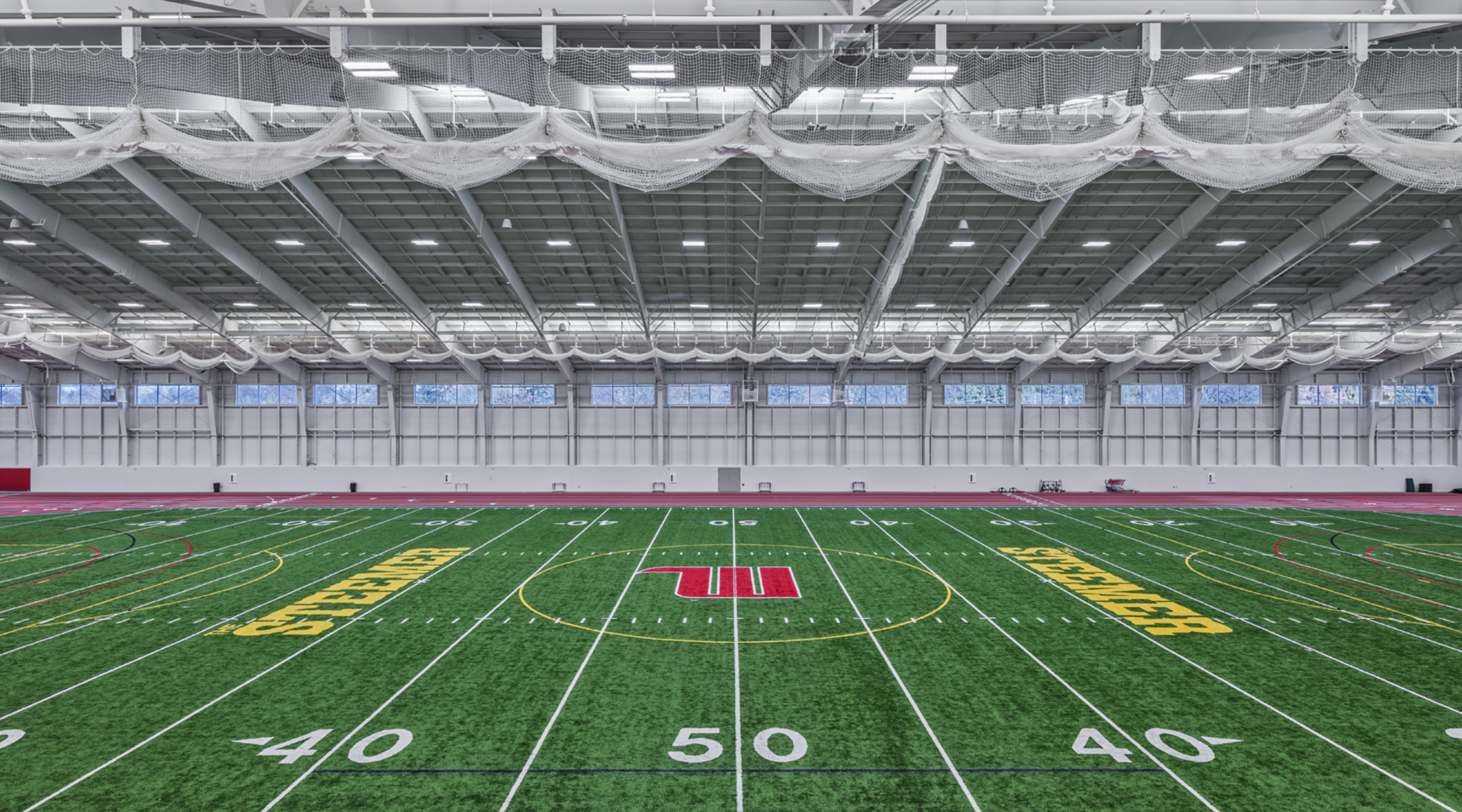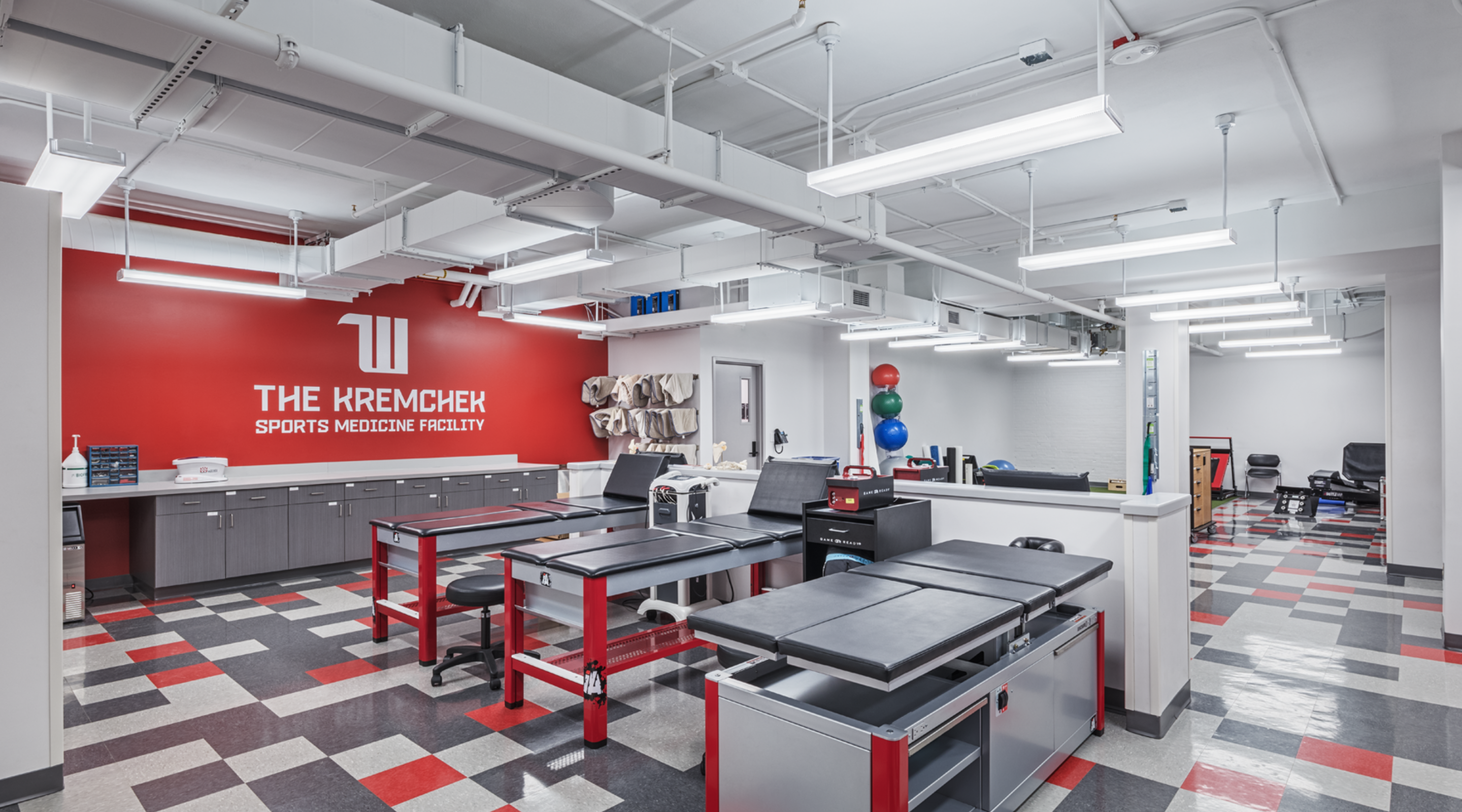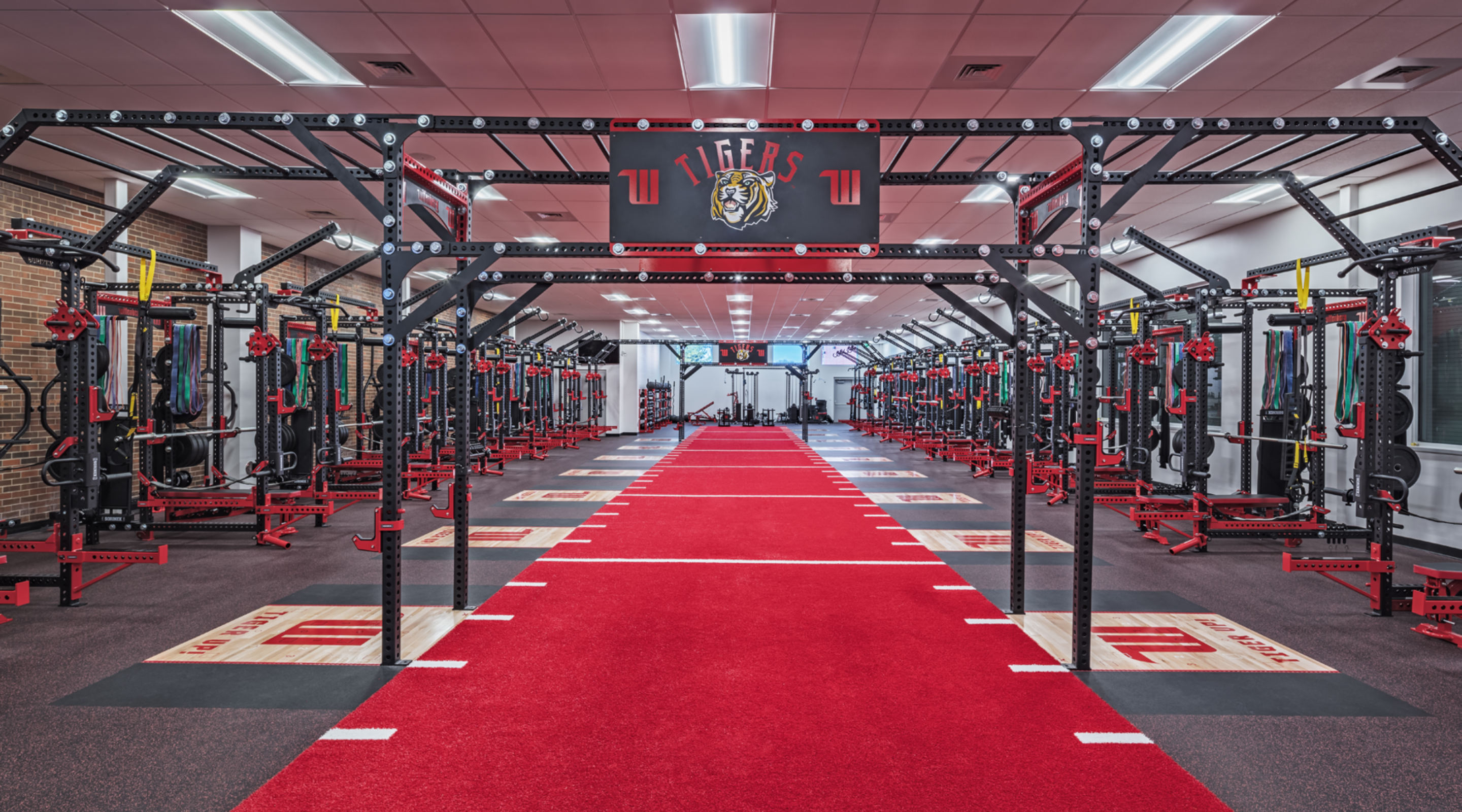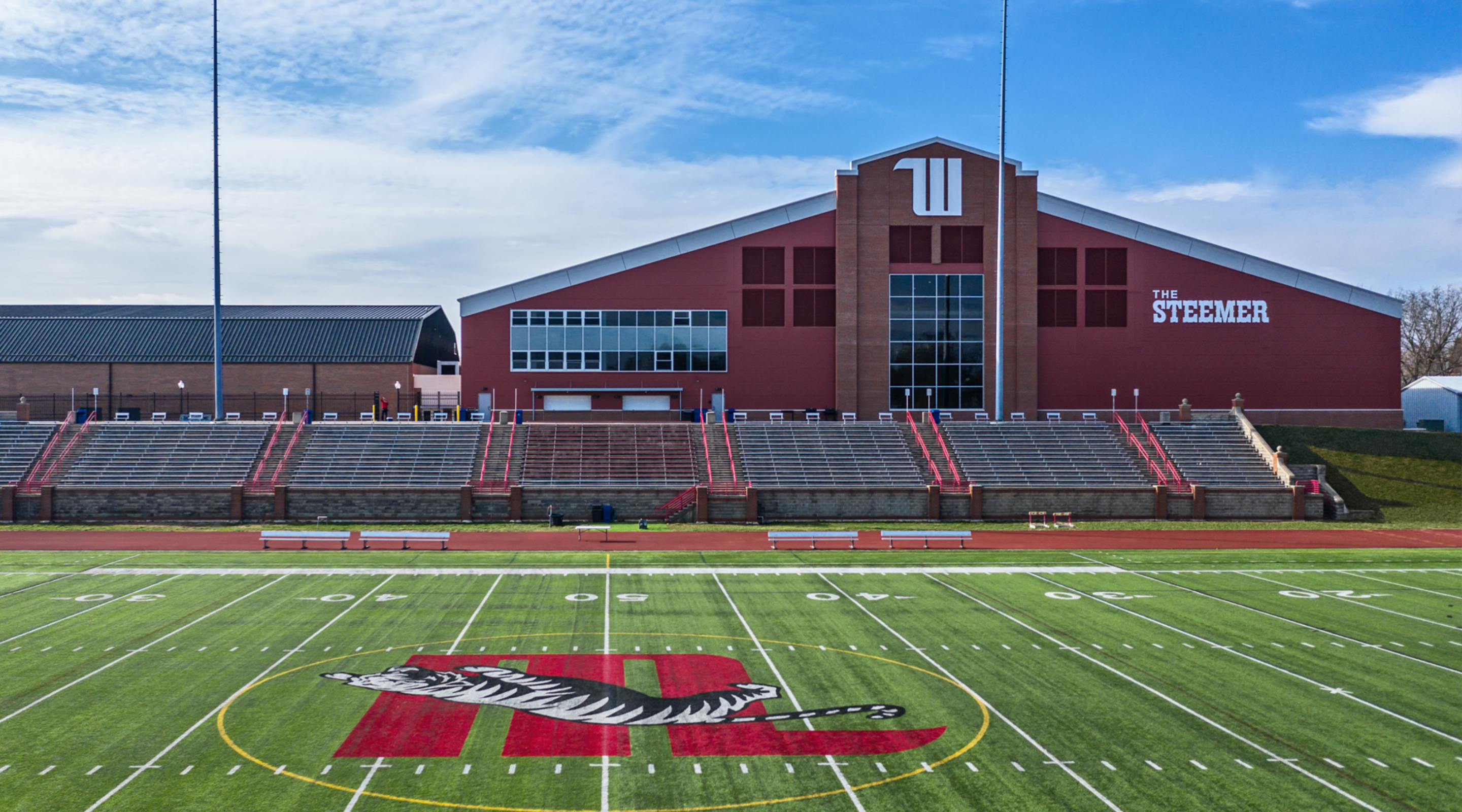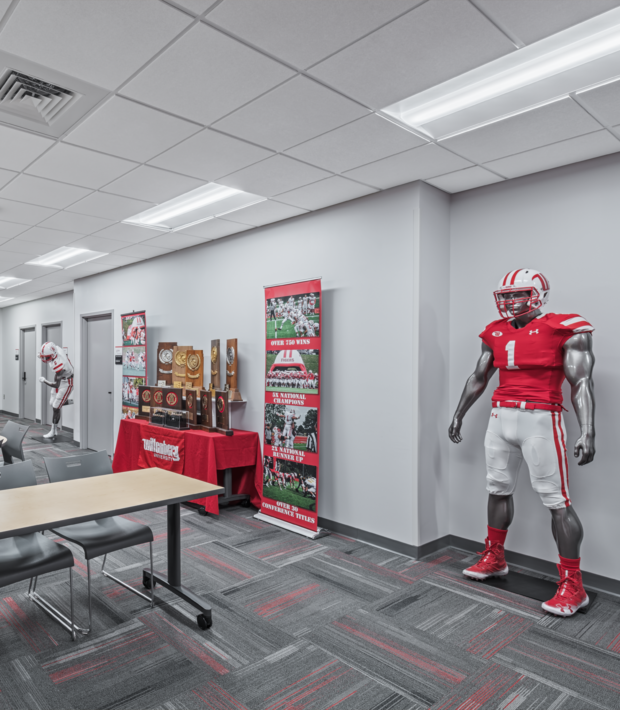 Project Overview
Built in 1929, the building originally housed all of Wittenberg's athletic programs. In 1982, a new facility was brought online, and the 1929 building housed field sports and wrestling. By 2017, over 60% of the space was no longer useable. The construction project was a near-total gut of the building, with anything that was not original to the structure being removed. This project brought the finishes back to the original 1929 historic motif. The building houses three academic classrooms, an academic lab, a large meeting space, as well as coaches' offices. Locker rooms for Football, Lacrosse, Soccer, and Field Hockey are located within the facility.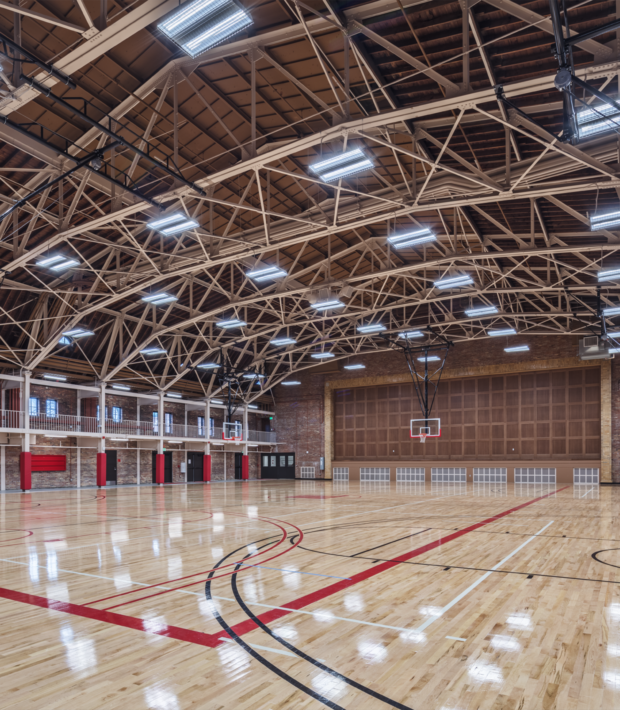 Historic Refurbishment
The gymnasium was original to the building, and its actual construction composition was in question. While originally believed to be built directly on soil, it was discovered that the gym floor rested on a sand-topped concrete slab. Our team removed all the sand from the building, and placed a new topping slab over the original slab. We also discovered there was no vapor barrier at the existing slab, so the team provided a cost comparison for moisture mitigation versus new vapor barrier, which the University selected. The rework of the area raised the gym floor by 1"; Danis alerted the Owner, so they could install their new break-away basketball hoops to meet NCAA regulations.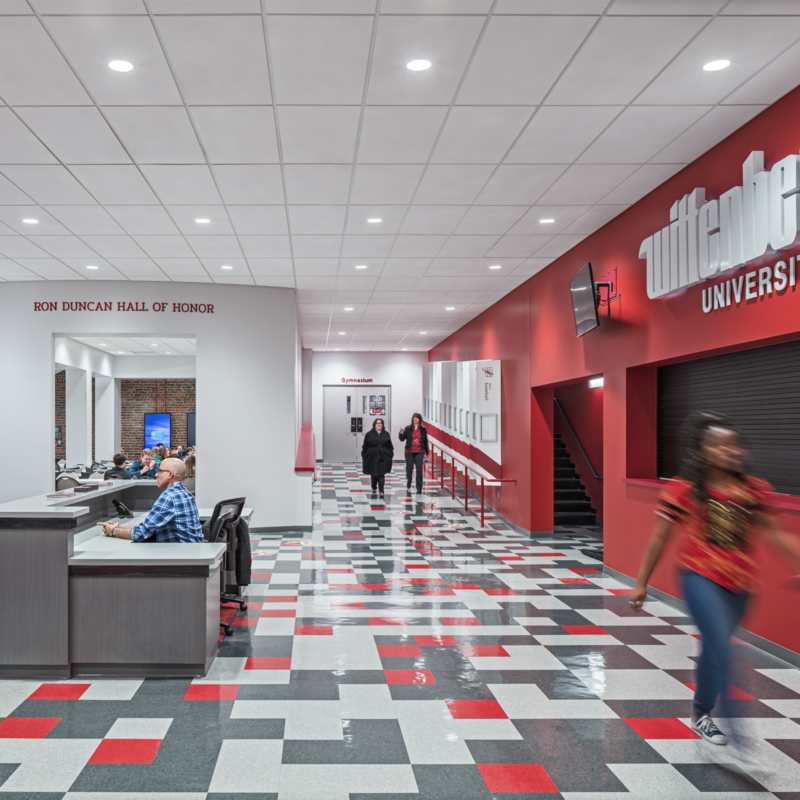 Danis was a valuable partner and construction management team for the Wittenberg Health, Wellness and Athletic Project. The team they brought forth along with the management and commitment they demonstrated during all phases of the project exceeded our expectations as the Architecture and Engineering team. The Danis team brought an unmatched advantage with their creativity, ingenuity and overall constant collaboration with the design team to successfully deliver the project.
Annissa K Neider
Project Manager, MS Consultants