Projects
River City Rehabilitation Center
---
Completed during the COVID-19 Pandemic, this project was one of the first facilities in the state to complete its final AHCA survey through a virtual inspection process.
CLIENT
Health Care Managers, Inc.
LOCATION
Jacksonville, Florida
ARCHITECT
Architectural Concepts, Inc.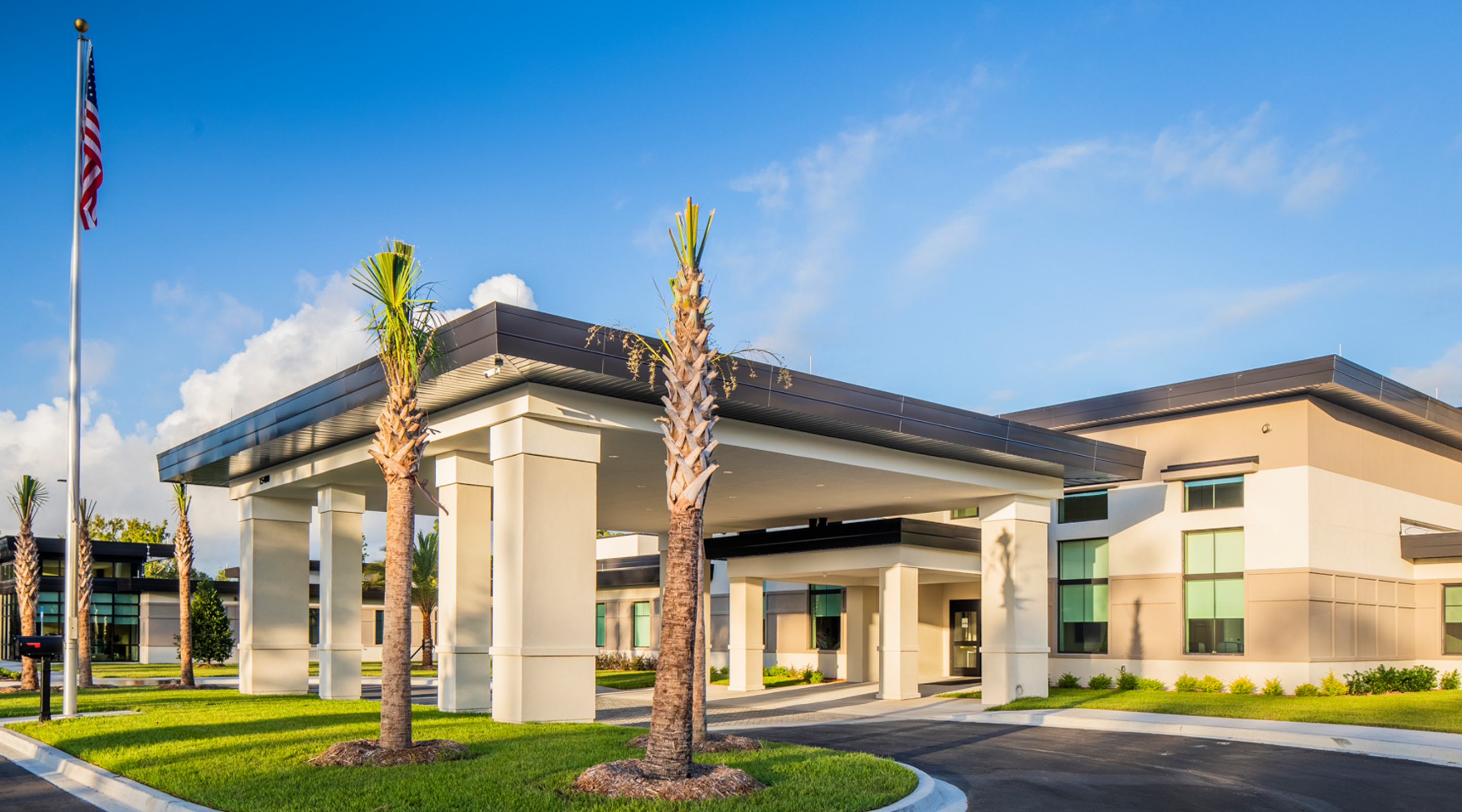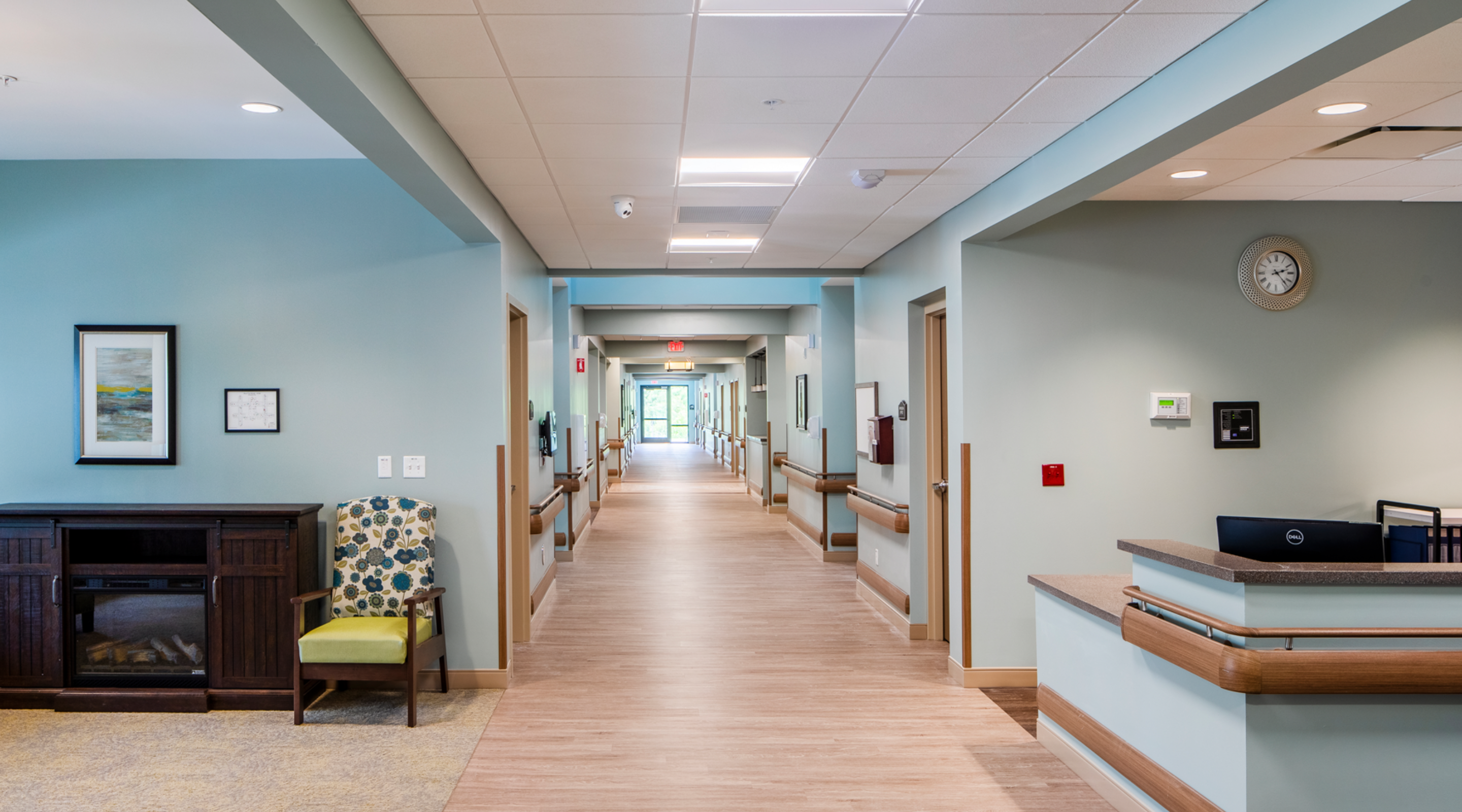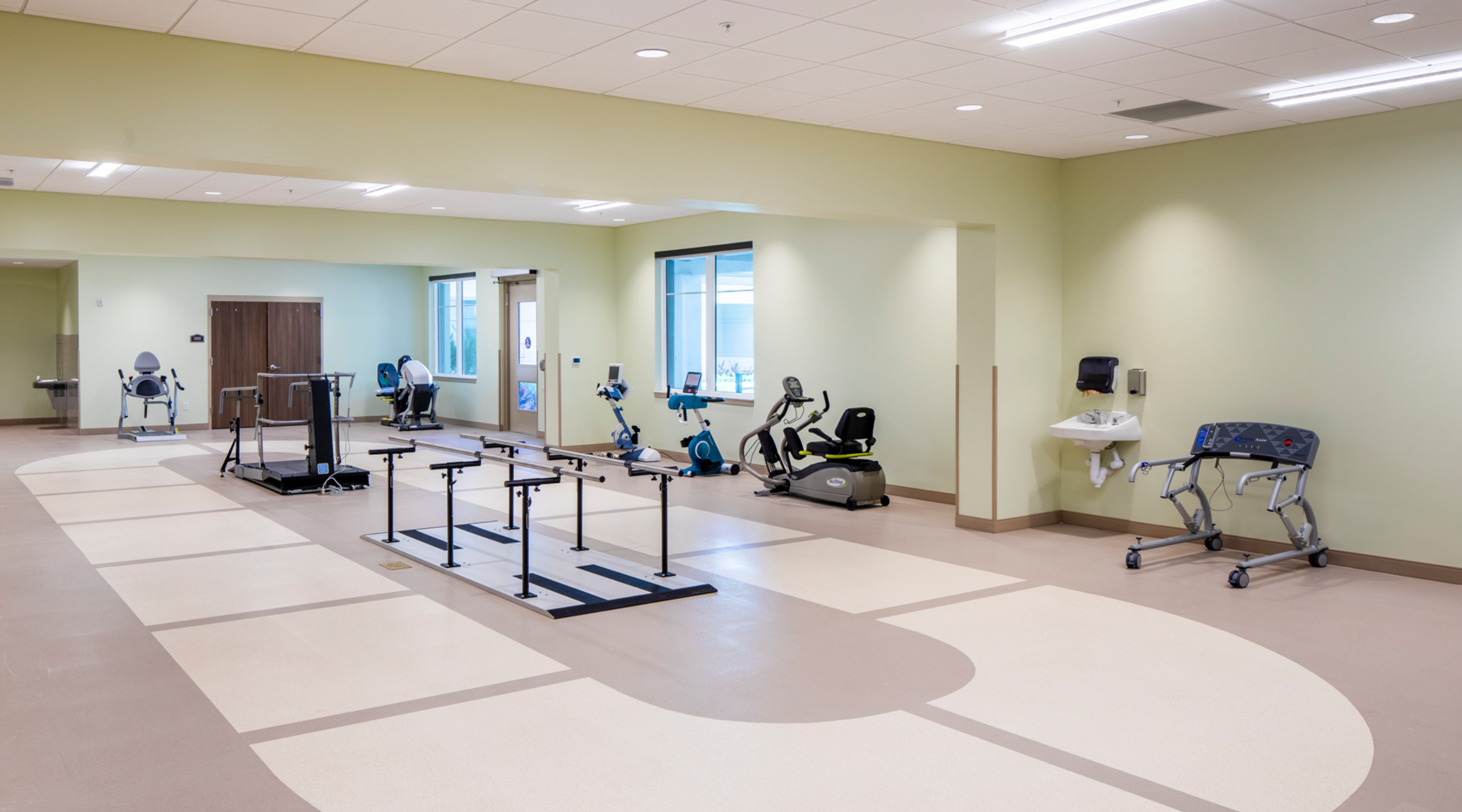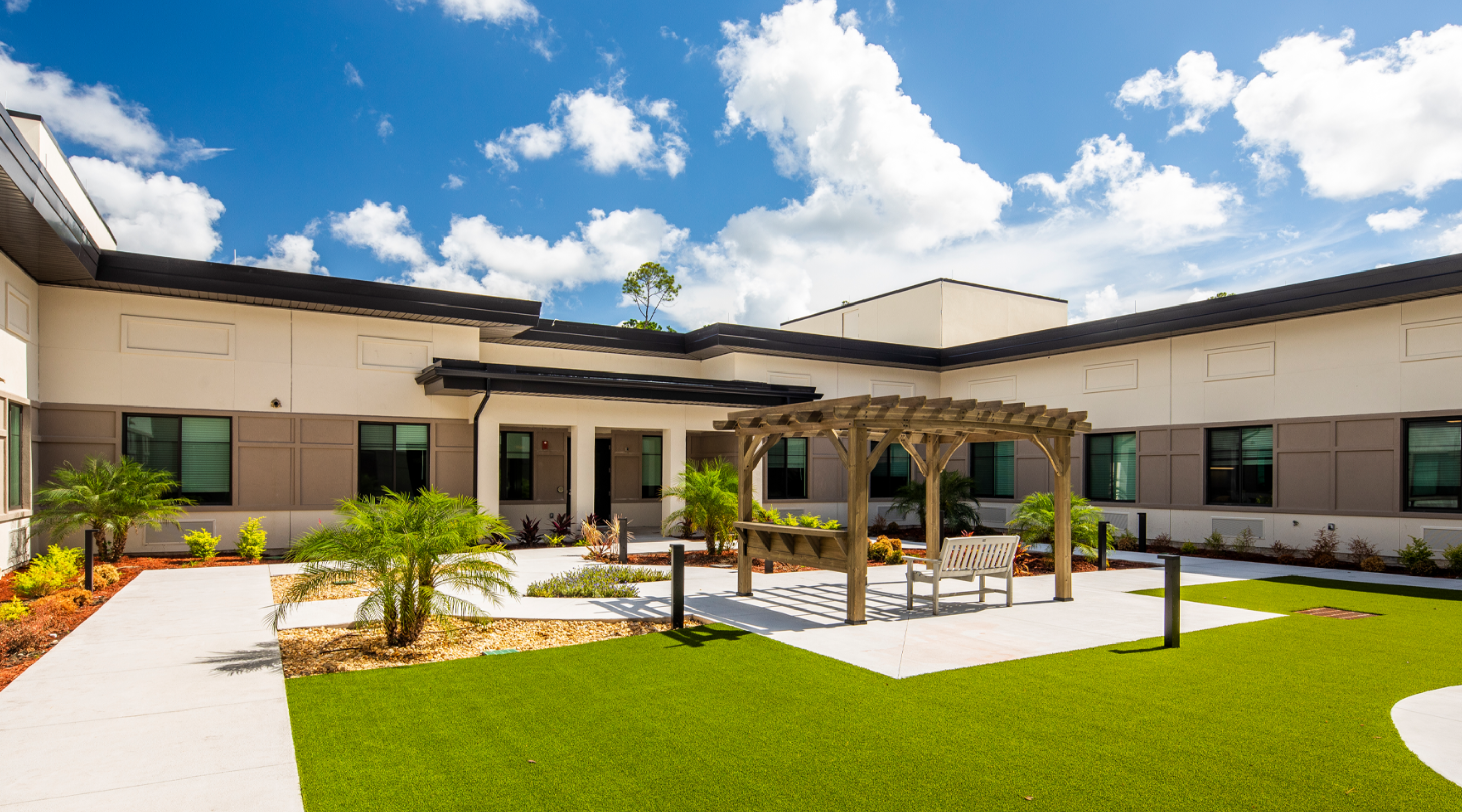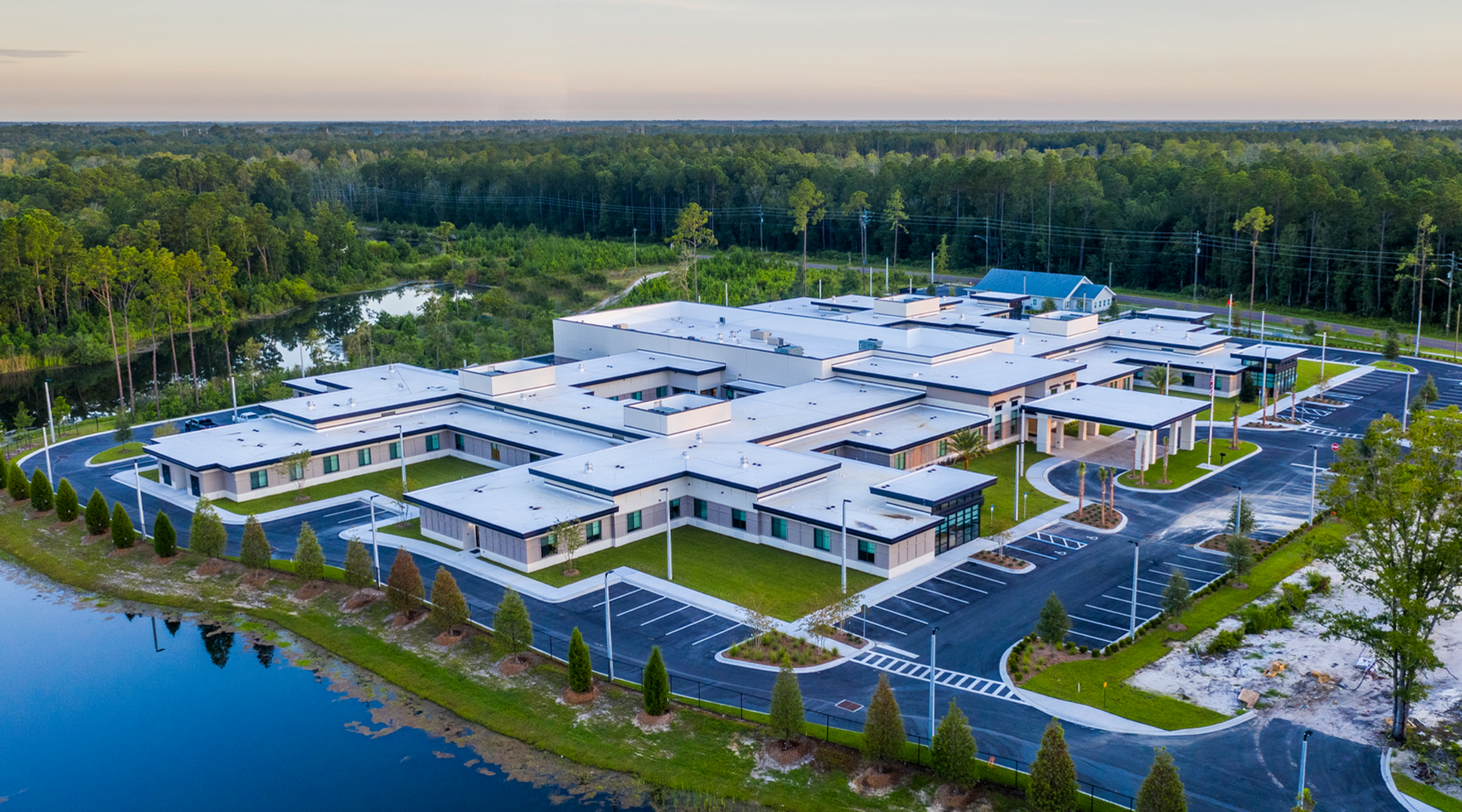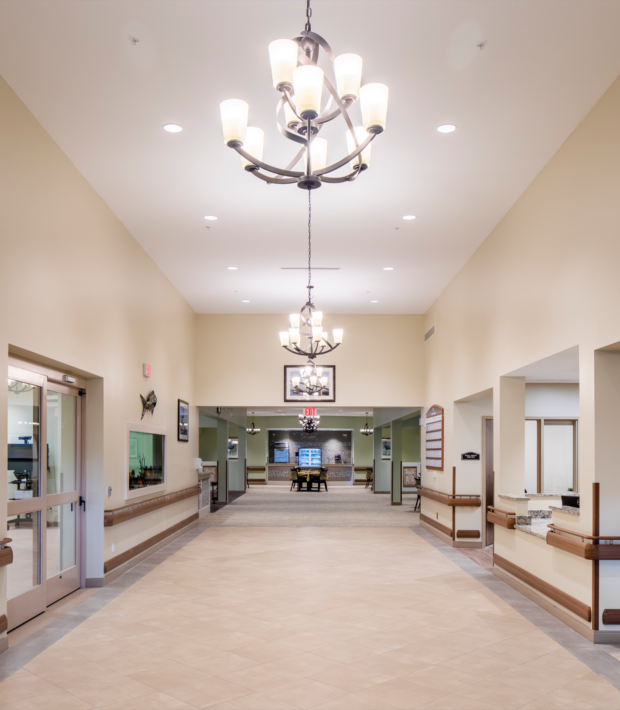 Project Overview
This new 81,000 SF skilled nursing and rehabilitation center includes 116 beds in private and semi-private patient rooms. The facility has three physical therapy rooms and a therapy courtyard with an emphasis on physical, speech, and occupational therapy. There are several activity rooms, spacious community areas, a bistro, hair salon, commercial kitchen, and other features.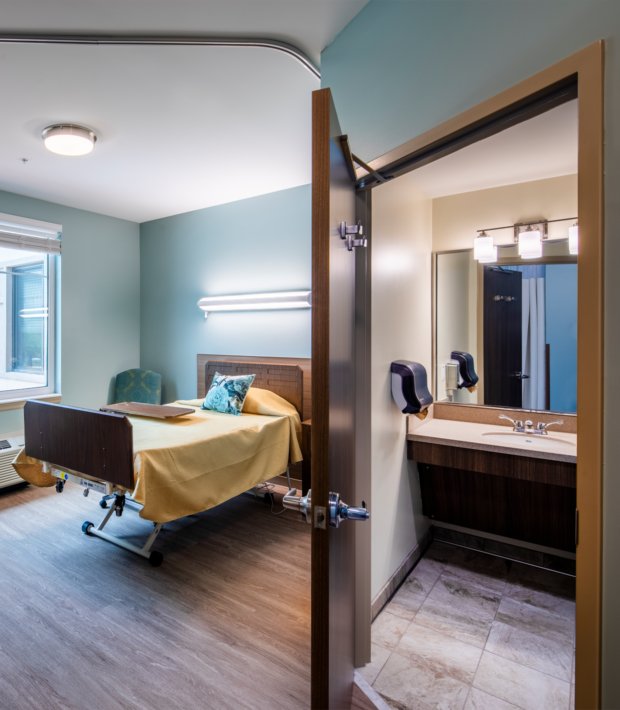 Number One Priority
In addition to virtual certification and closeout processes, Danis performed enhanced final cleaning and sanitization of the facility to ensure a safe environment for staff and patients. We scheduled closeout and owner training activities closely to limit the number of people in the building and ensure proper social distancing during the pandemic.