Projects
Miami Valley Hospital South Joint & Spine Center
---
With nearly 180,000 SF completed in 18 short months, the Danis team was able to surpass a 40% diversity spend goal, equating to over $30M invested back into the local minority workforce.
LOCATION
Centerville, Ohio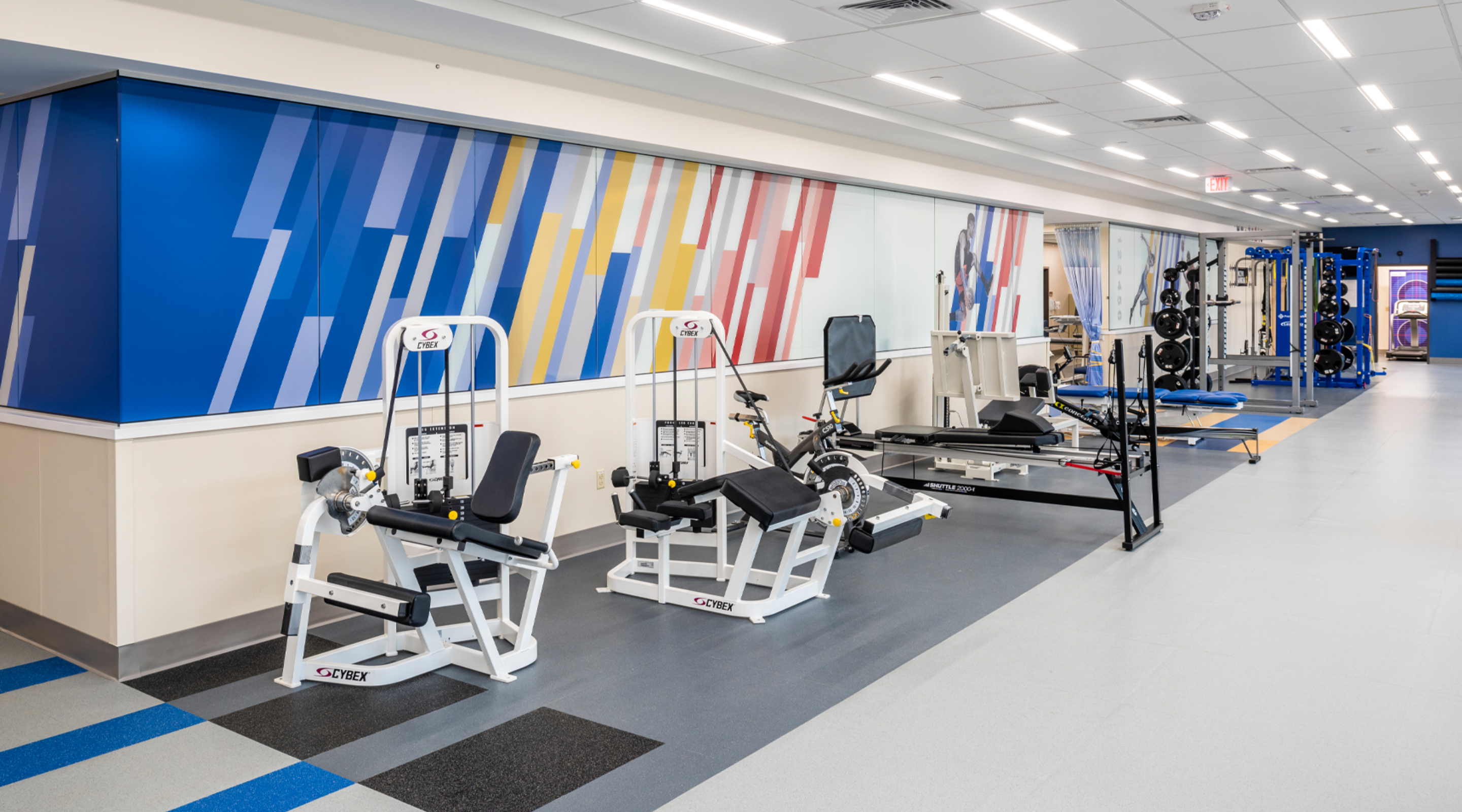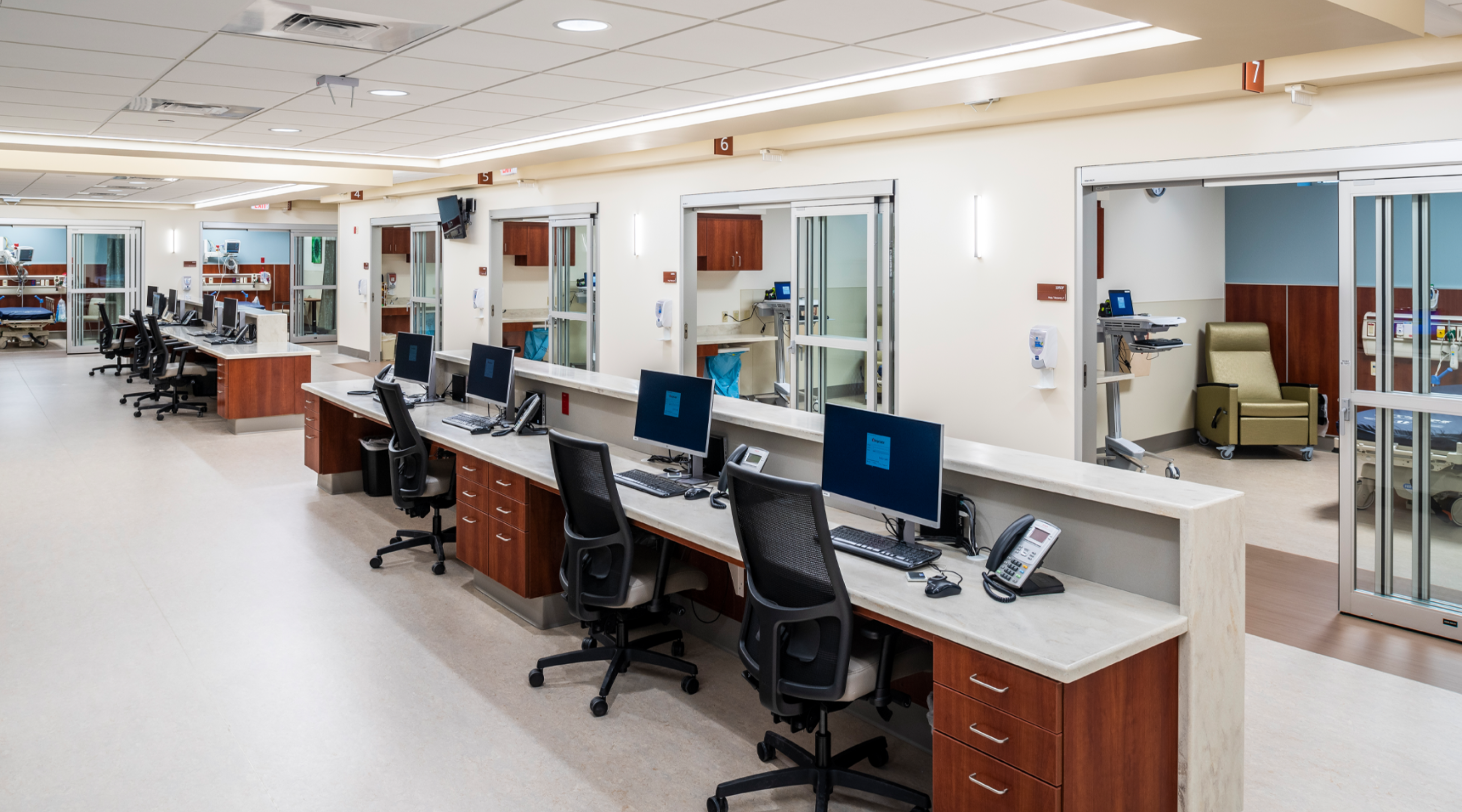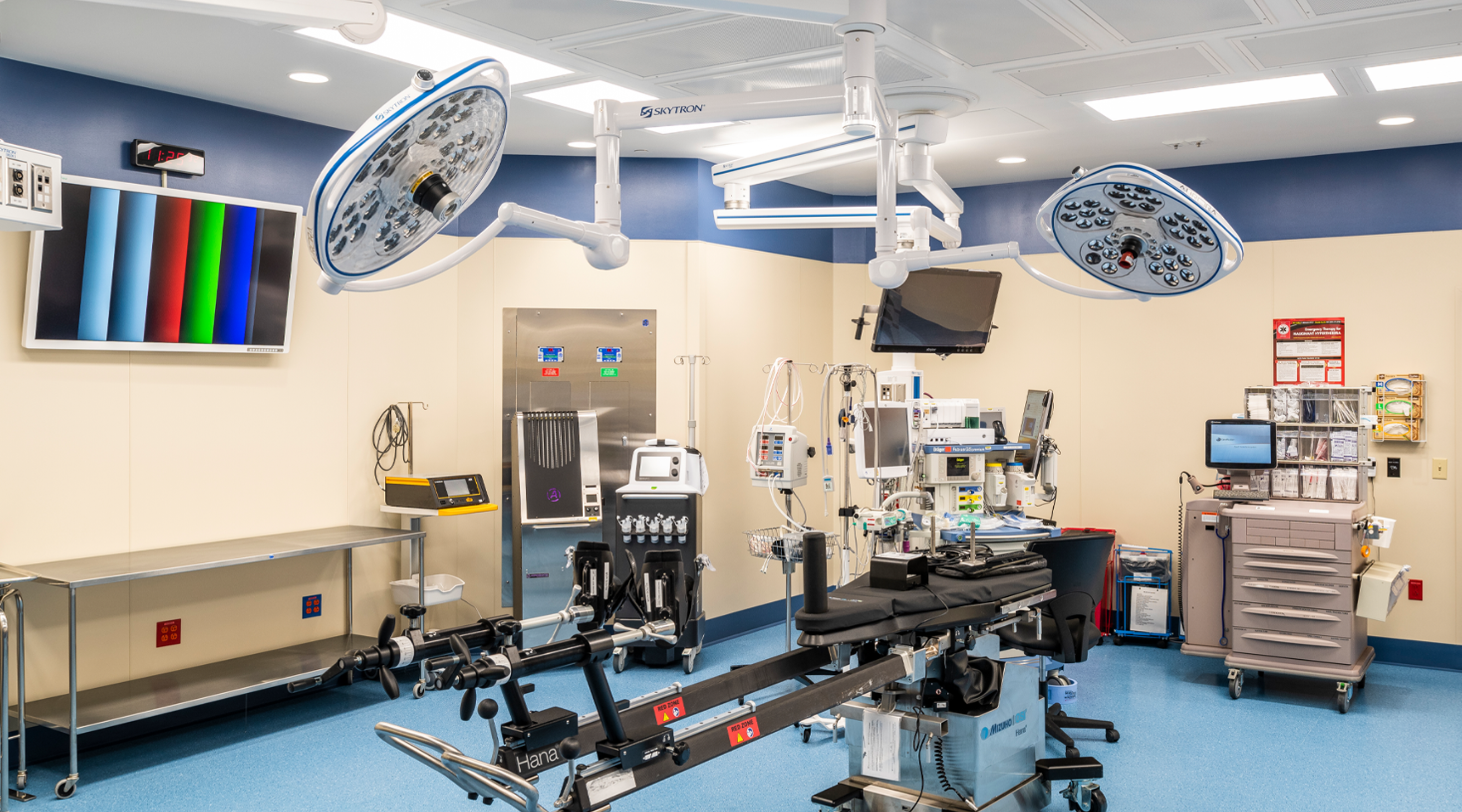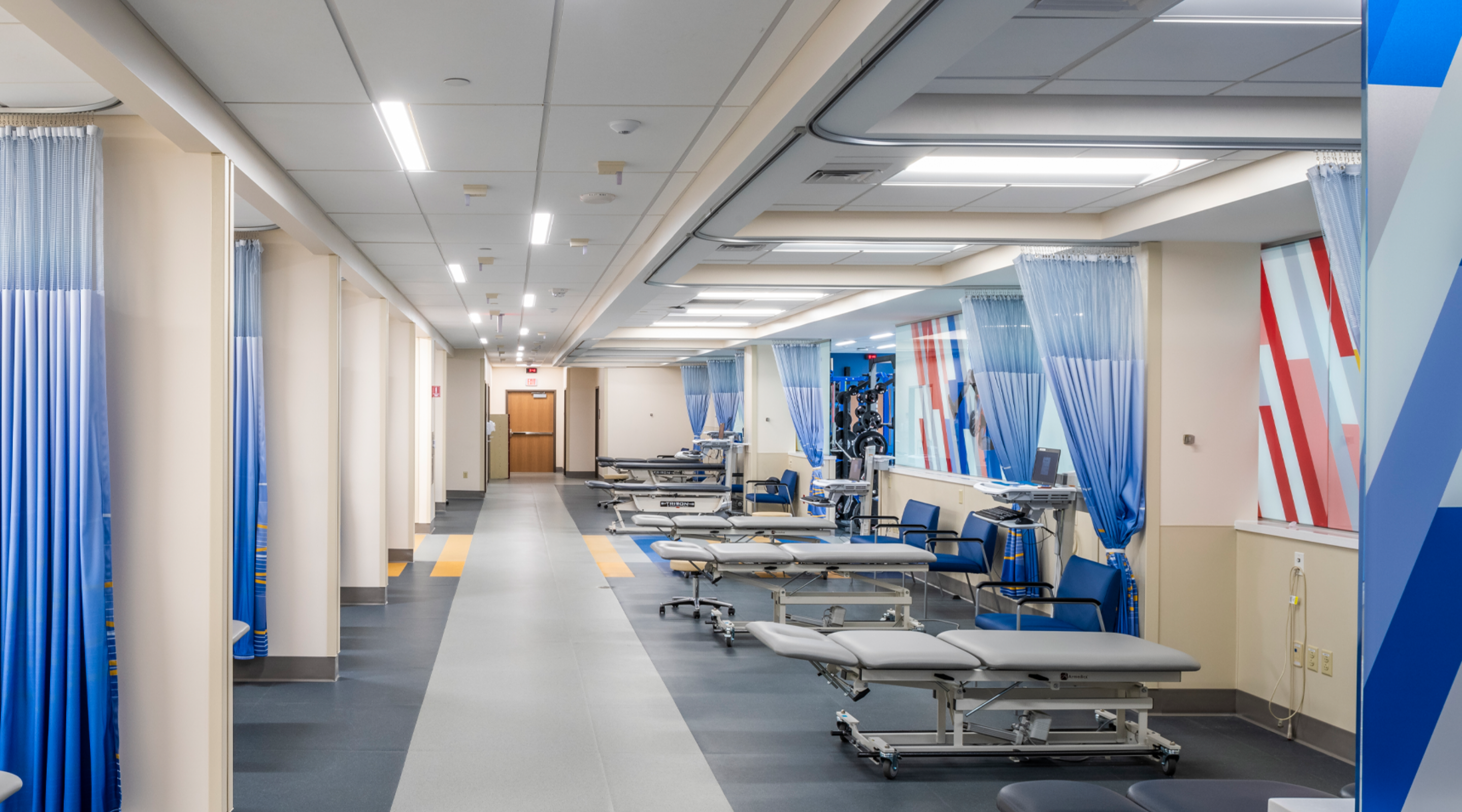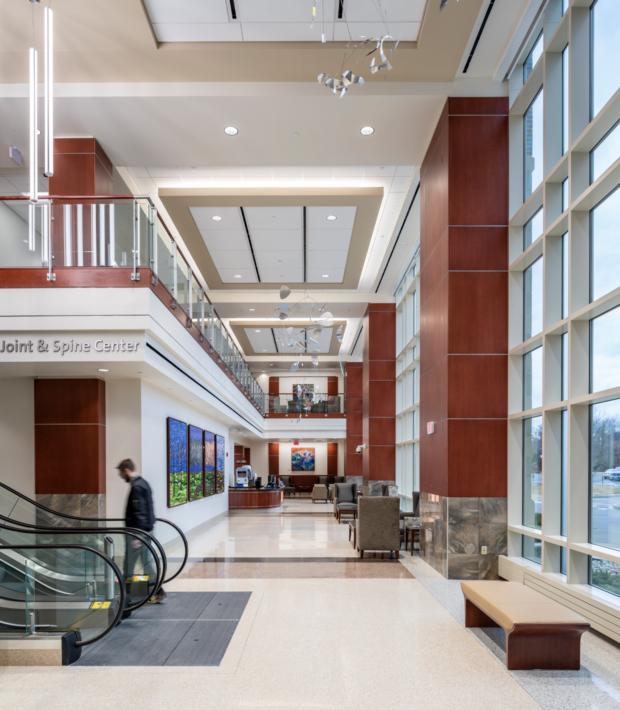 Project Overview
This project consisted of a 170,000 SF, six-story addition to house a new orthopedic center. The Joint and Spine Center offers expanded sports medicine, sports performance, and pain center services. There is a two-story lobby that features a sleek glass elevator and escalators, while floor-to-ceiling windows provide natural light. There are six new operating rooms and 20 additional inpatient beds. A centrally located physician office near the operating rooms allows orthopedic doctors and surgeons to work together in the same space, enhancing communication and elevating patient care. There is also a new sports medicine and rehabilitation program that will provide care for athletes across the region. The project included a 42,000 SF renovation to the hospital's emergency medicine, cardiology, and primary care services along with the facility's first cardiac catheterization lab. Incorporating state-of-the-art rehab tech was a focus, as the orthopedic team at Miami Valley Hospital South ranks in the top 10 percent, nationwide.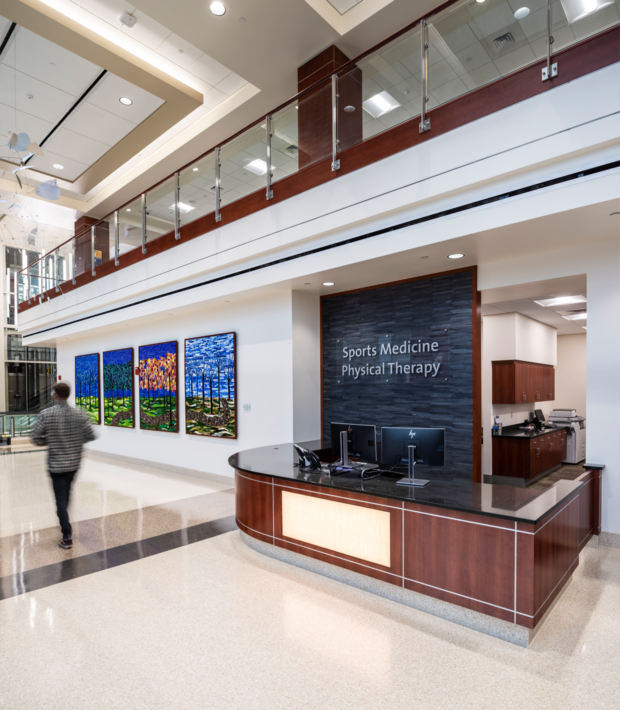 Exceeding Goals
Though recently founded, Alliance Construction Partners has a history dating back more than 25 years. As a joint collaboration between Wise Construction Company and Danis Building Construction Company, Alliance brings together the extensive experience of both firms individually but more importantly is the latest step in our long history of successful collaboration. Premier Health set a goal for Danis to achieve 40% diversity spend. Through our partnership with Wise Construction, our companies performed all of the concrete, general trades, and drywall work, totaling approximately $22.8M. In addition, another $8.2M was achieved from various other trade partners. Overall, we were able to surpass Premier Health's goal, achieving 45% diversity spend, equating to over $30M.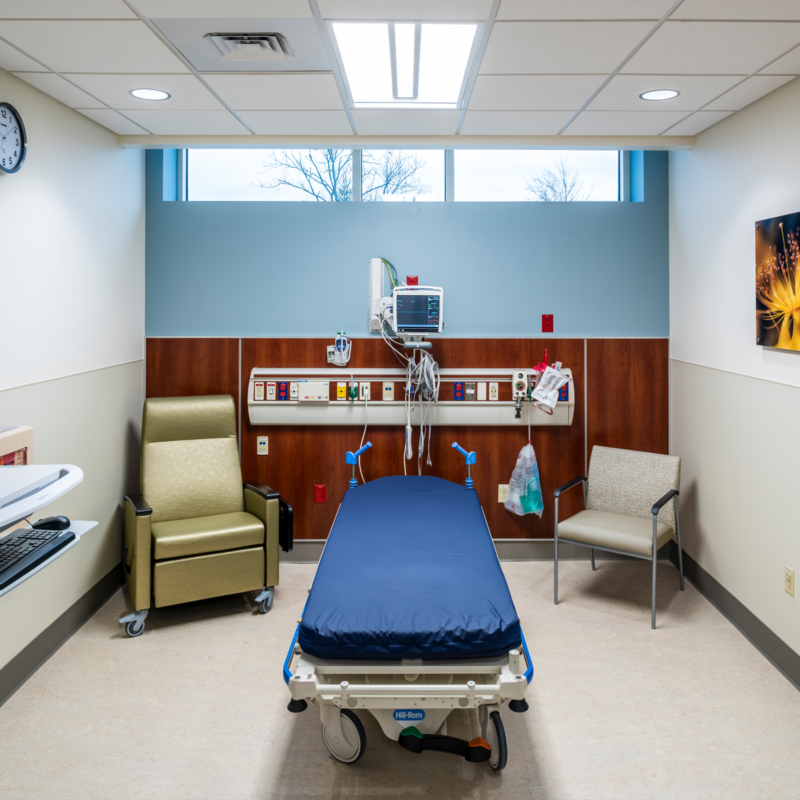 The entire Danis project team did an outstanding job managing every aspect of the project. You are true problem solvers who know how to work in a collaborative environment. Your daily communication with the entire hospital team, including myself, the maintenance department, infection prevention team, and the hospital department managers made sure that we were always aware of what was happening in our facility. Danis' extensive healthcare construction experience was evident throughout the project as they truly understood the processes and procedures that are essential when working adjacent to and within the walls of an active hospital.
Patti J Meszaros
System Director, Facility Planning/Construction, Premier Health