Projects
UC Medical Center Main Entrance Renovation
---
This intense renovation required multiple interior and exterior phases while ensuring there were no interruptions to the access of the building, patient drop off, or location of emergency vehicles.
LOCATION
Cincinnati, Ohio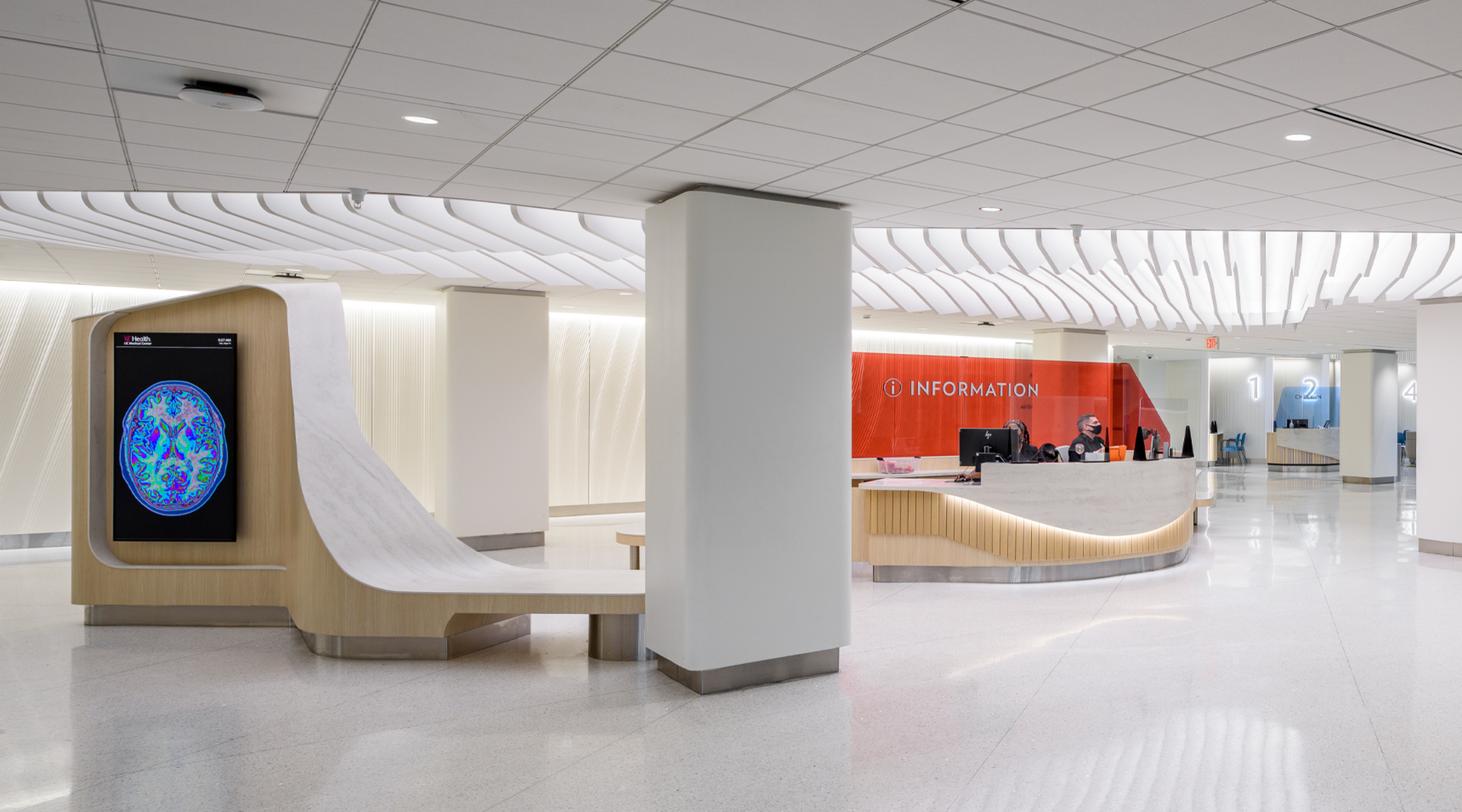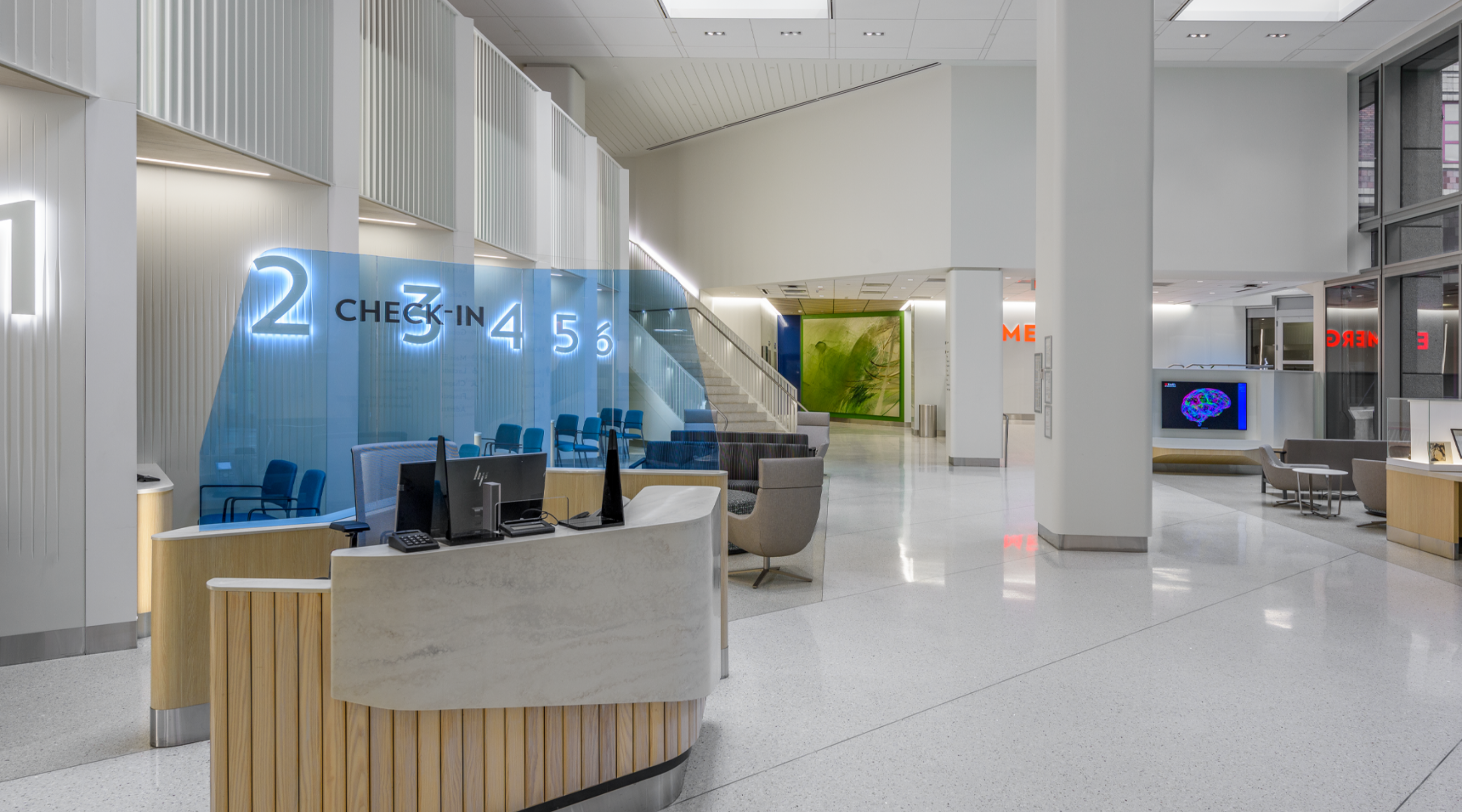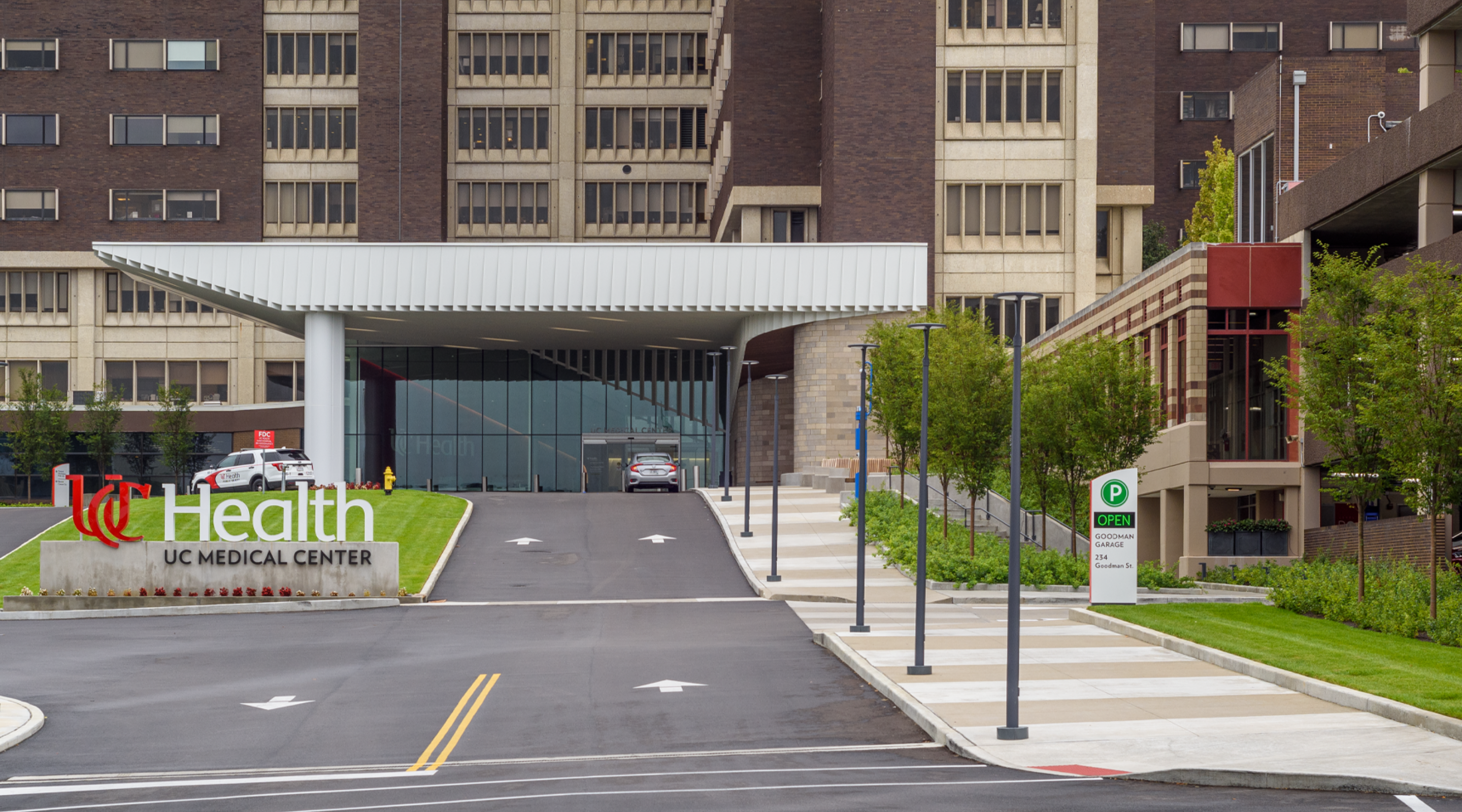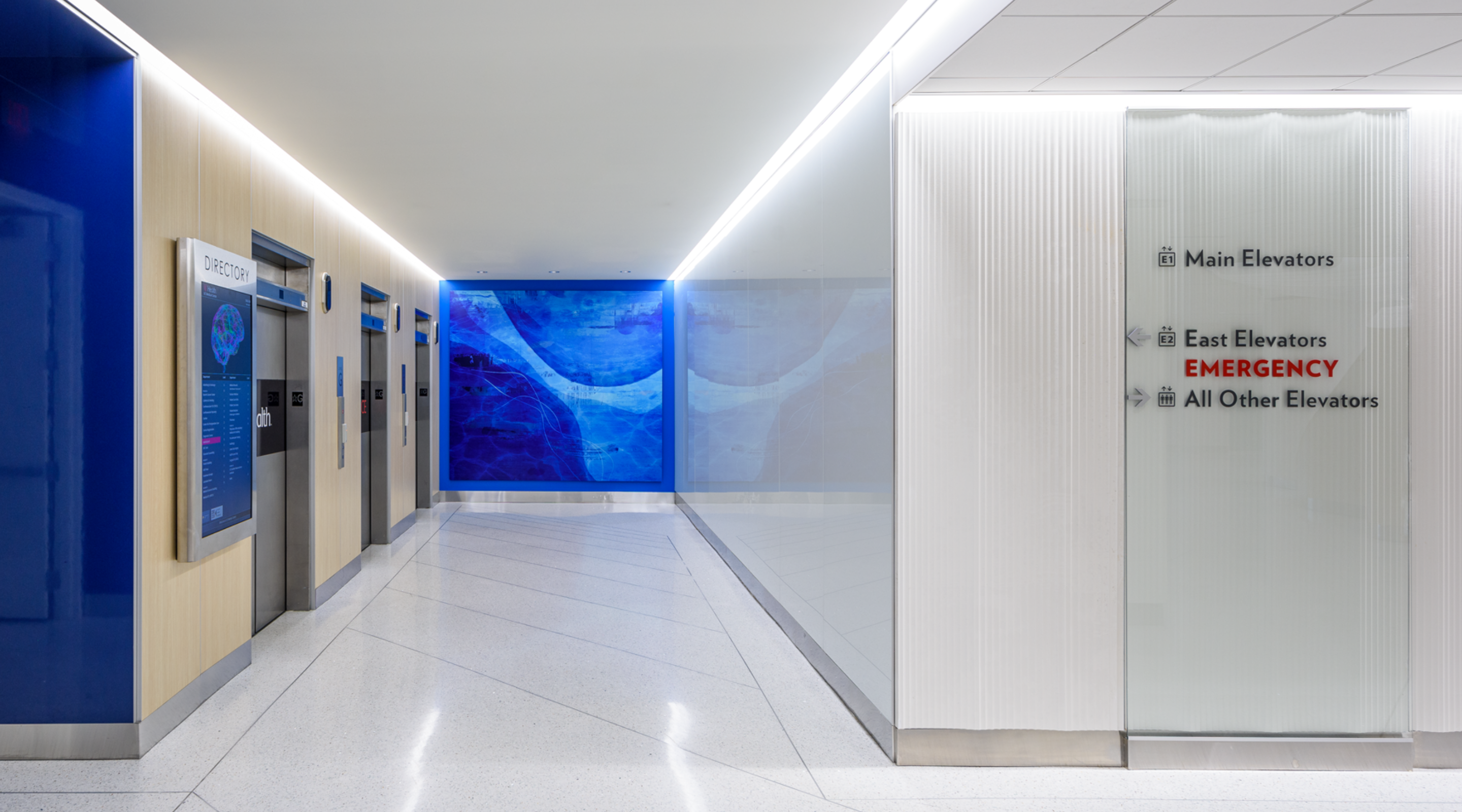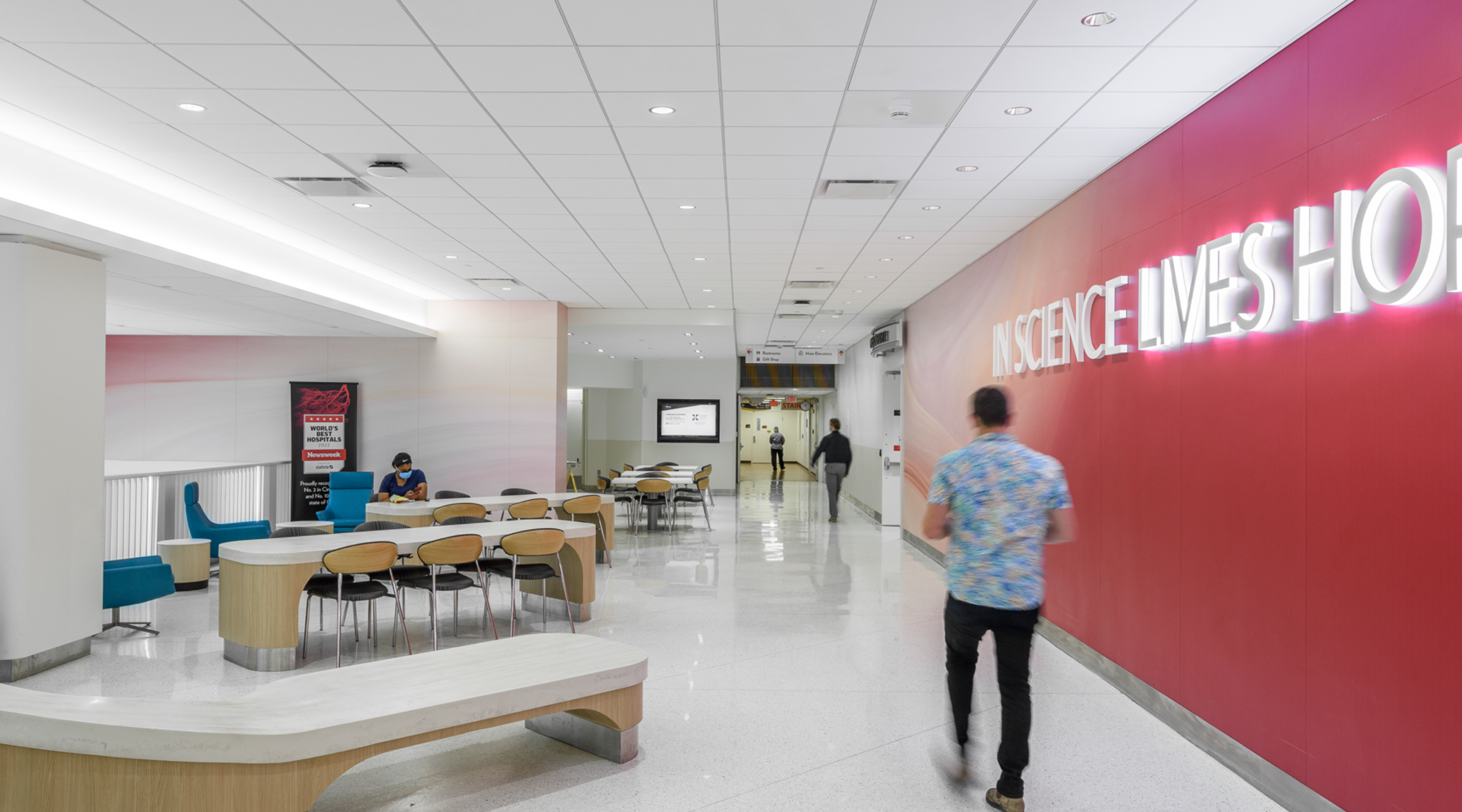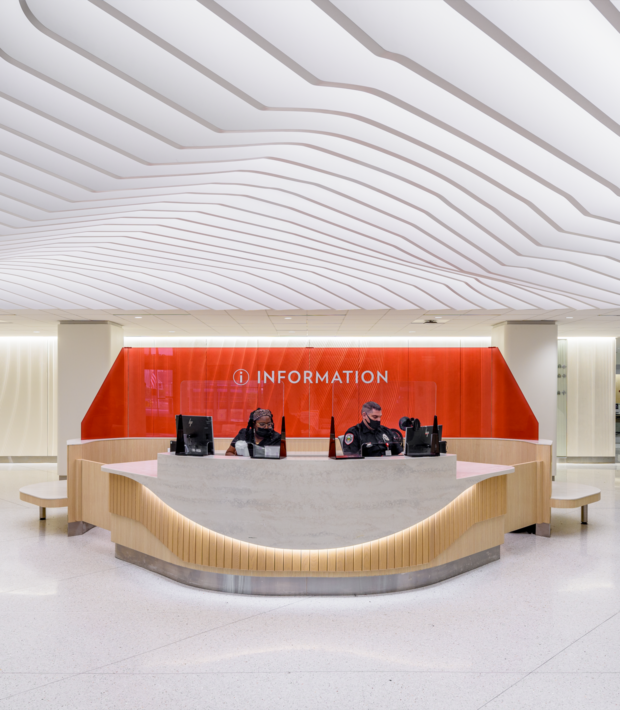 Project Overview
Over twenty years since the last modification, the University of Cincinnati Medical Center underwent an extensive renovation to their front entrance. Our Danis team broke down this 25,000 SF renovation into multiple phases adding a new outpatient pharmacy, patient relations space, registration space, a grand staircase, new sitting area outside the cafeteria, and restrooms including a mother room. As part of this renovation, our team renovated the front drive portion consisting of a new storm system installation with alterations to the hill's slope to create an ADA compliant drop-off area at the crest of the hill and a path between Goodman Garage and the Barrett Cancer Center at the base of the hill.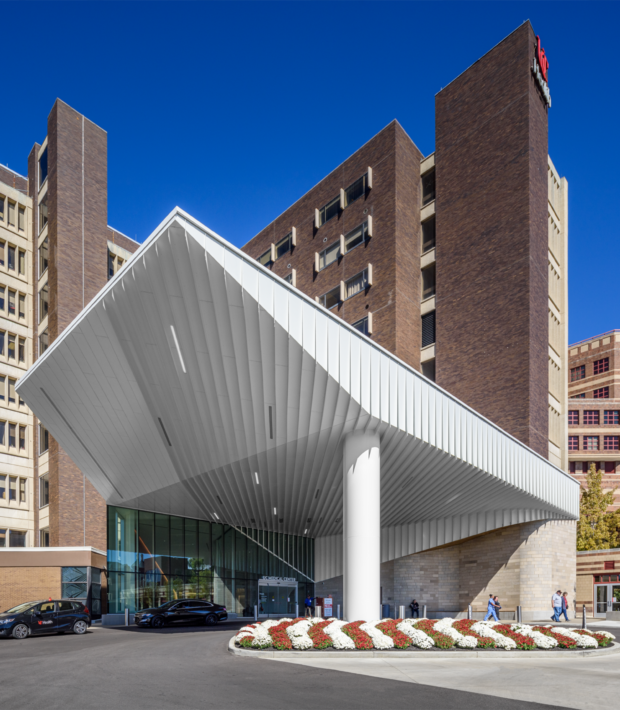 Unique Feature
A part of this award-winning renovation, the hospital's main entrance was also relocated to a new 1,200 SF addition at the front of the building highlighted by a two-story curtain wall and limestone skin tied into the new entrance canopy. The canopy is 29ft and is composed of a steel truss system supported on drilled concrete shafts and features a finish of 589 uniquely profiled custom bent aluminum panels categorized into 8 types.
Before & After
Take a look to see the before an after of this renovation.