Projects
NC State Reynolds Coliseum
---
This comprehensive renovation of historic Reynolds Coliseum involved the demolition of one third of the facility's seating to create a new museum for NC State University athletics, while bringing the latest technology and modern comforts.
CLIENT
North Carolina State University
LOCATION
Raleigh, North Carolina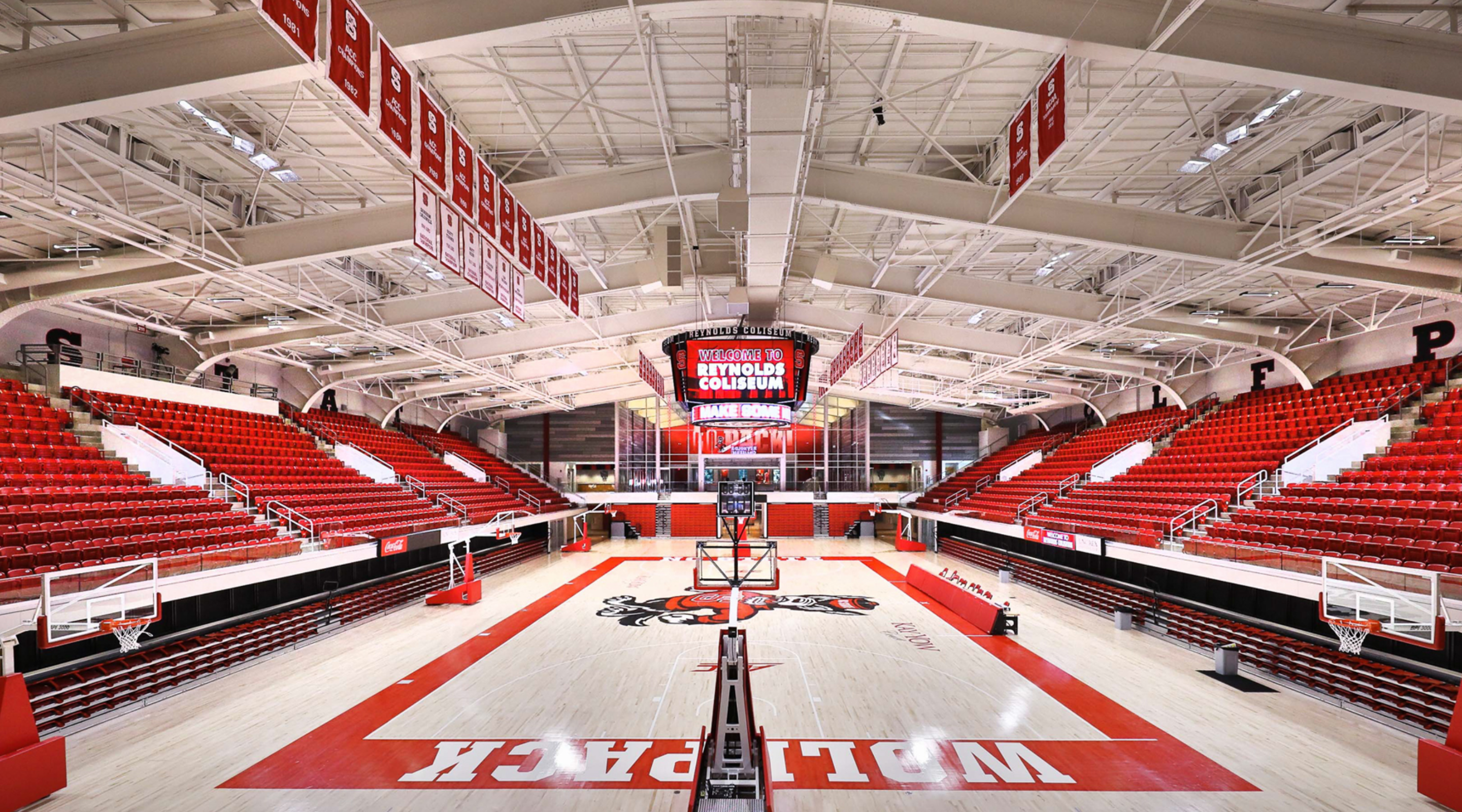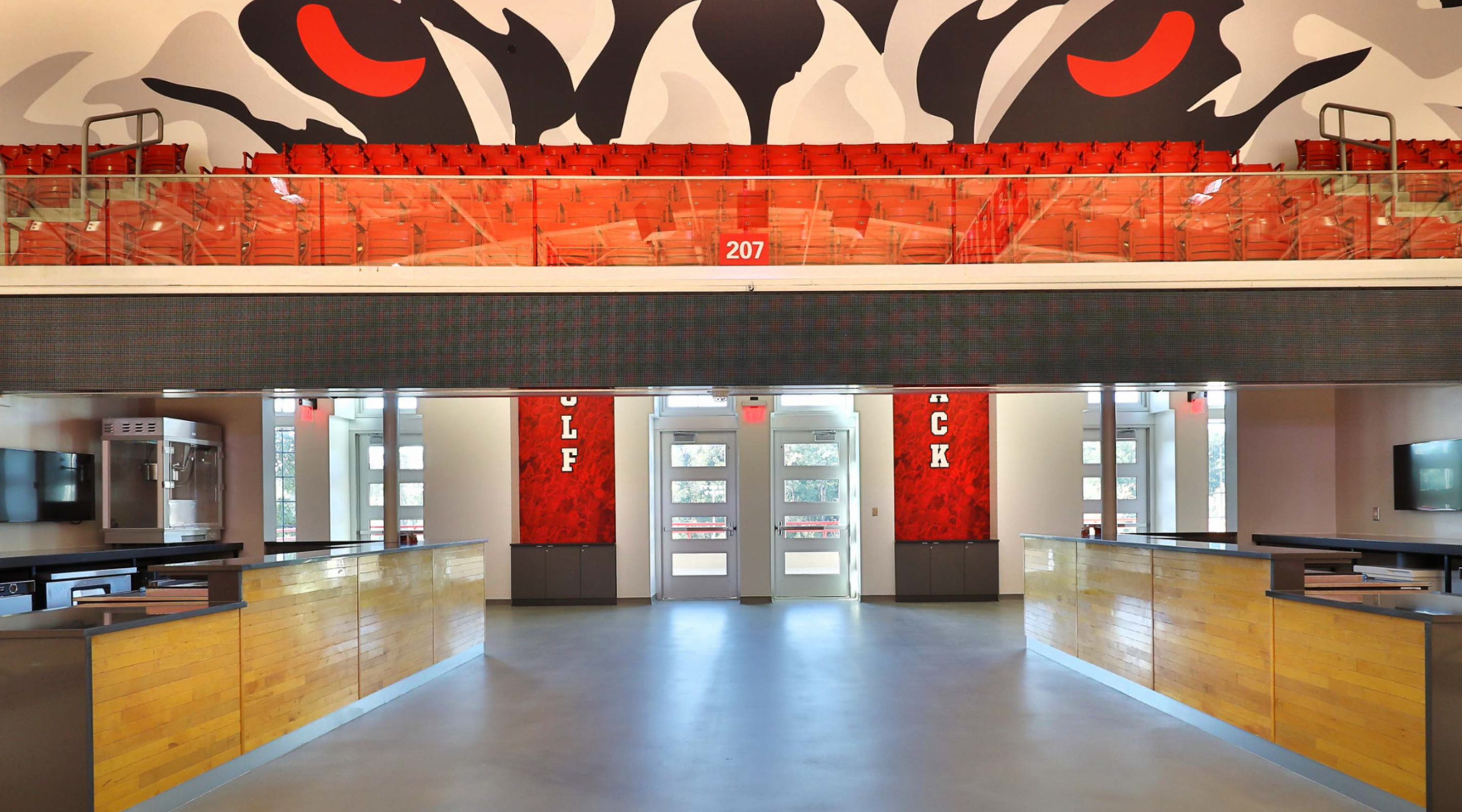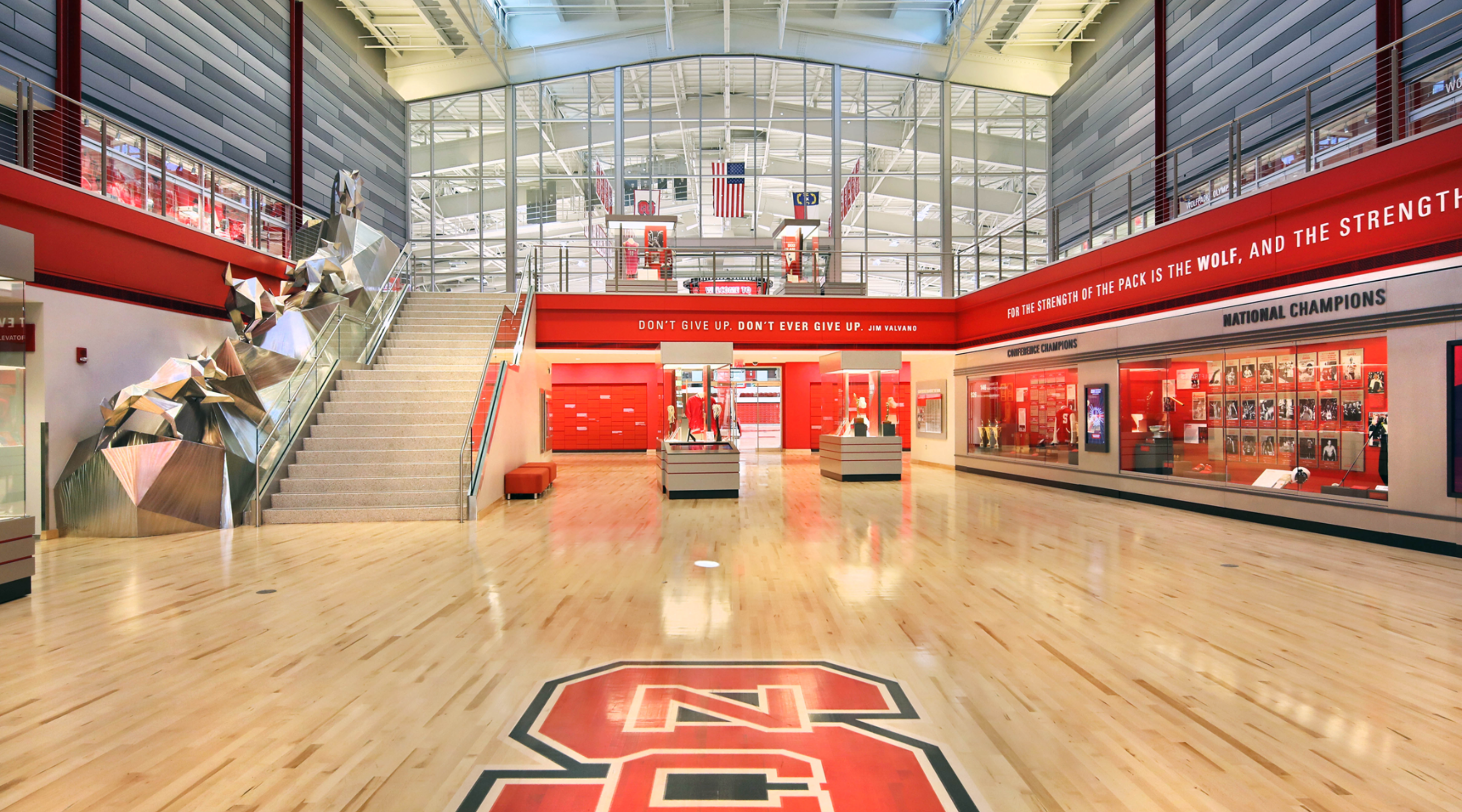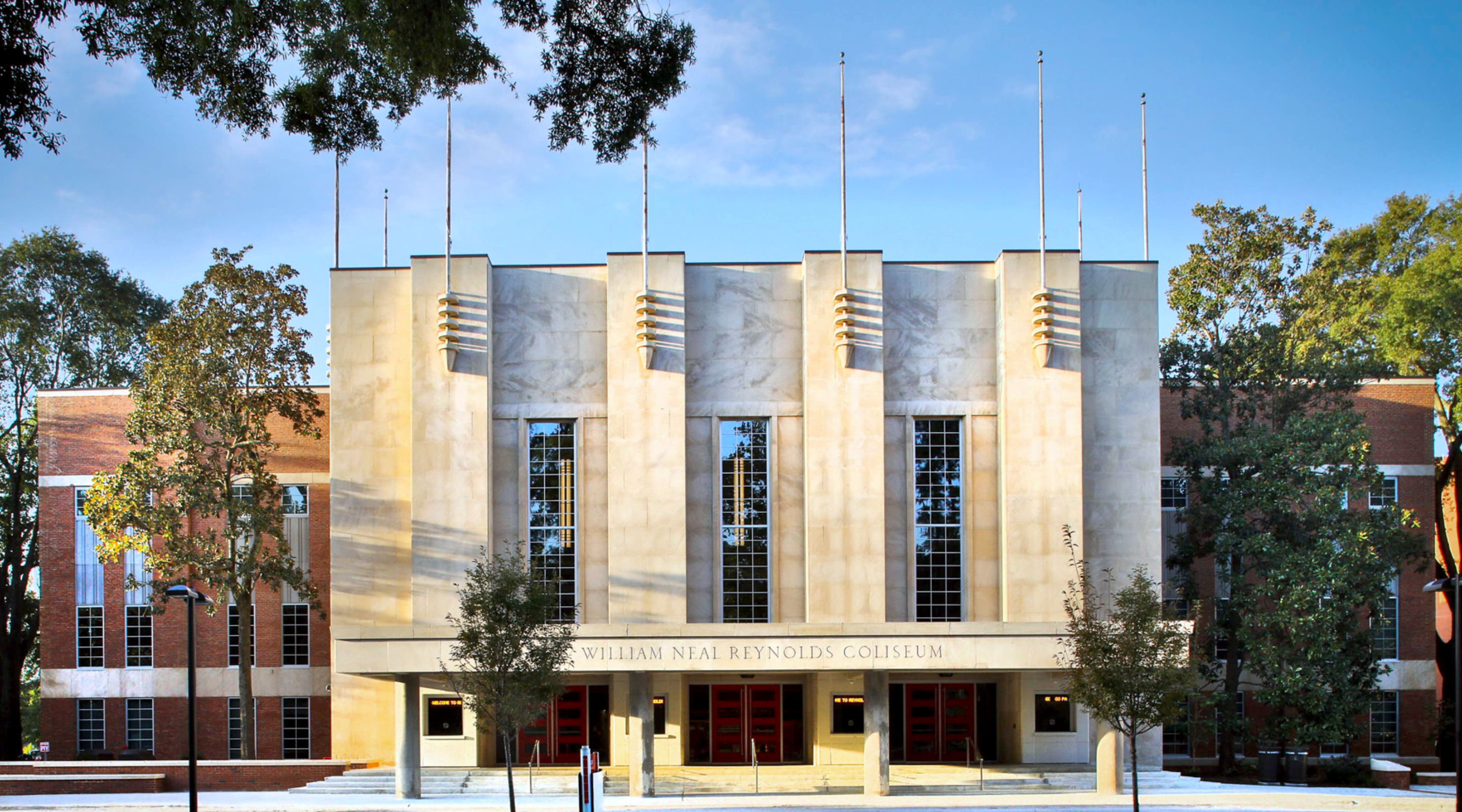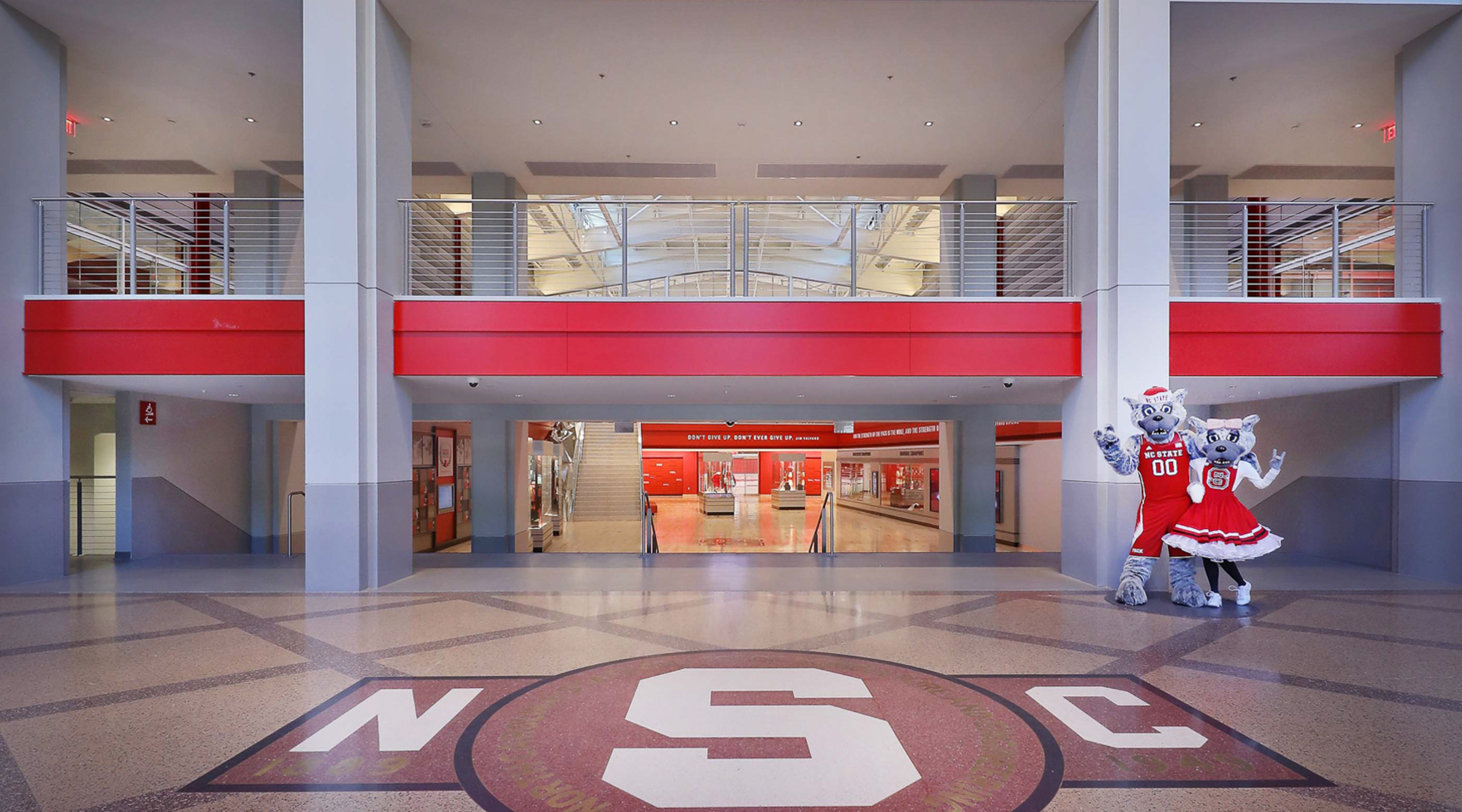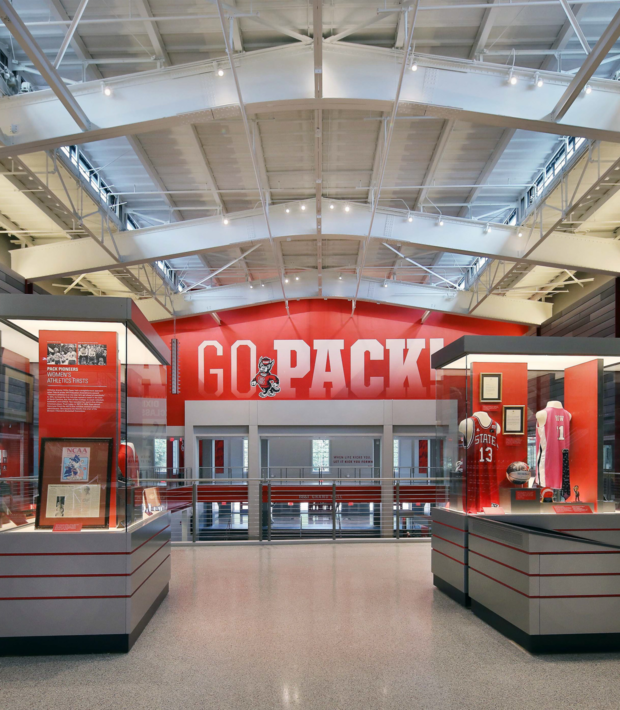 Project Overview
The Reynolds Coliseum renovation is a comprehensive interior renovation of a historic sporting and event venue, which opened in 1949 on the campus of NCSU. Outside, the visible changes are limited to mostly new doors and windows, but the changes inside are dramatic. The northern third of the facility's seating bowl was demolished to make space for a new Grand Hall for the NCSU Walk of Fame and History. The upper-level concourse, previously a running track, also houses hall of fame exhibits along the entire perimeter. A new hardwood basketball court fills the southern two-thirds of the arena and features intimate, close-to-the-floor seating. The renovated Coliseum features refreshed finishes, new LED lighting and scoreboard, upgraded concessions and hospitality areas, and for the first time in 67 years, air conditioning.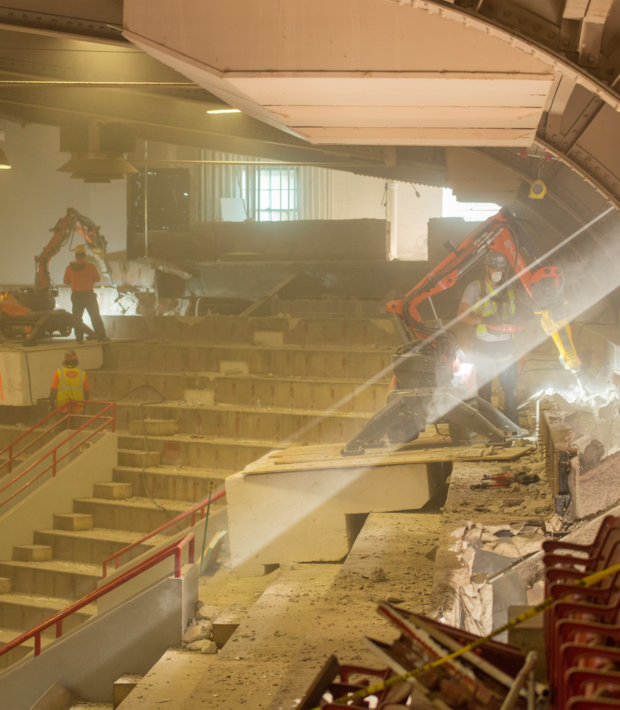 Careful Demolition
One of the first challenges our team faced was how we would create space for the new Grand Hall. There was the question of how we would separate and demolish a third of the concrete seating bowl, without damaging the historic building that it tied to. We also had to determine the safest and most efficient way to complete demolition since other tradesmen were working in the area. We found the solution in robots and elephants. Discovery of an elephant door, historically used for circus performances, allowed our team to move larger equipment and materials into the building without cutting any additional openings; while the use of a robot aided in the careful demolition of the concrete seating bowl.
Project Transformation Timelapse
Before the renovation, the arena was outsized for the needs of the Wolfpack Women's basketball team. The renovation allowed a more intimate seating environment for a true home-court advantage.