Projects
Carillon Leadership Center & Culp's Cafe
---
Our team used laser scanning technology to provide an exact model of the existing building dimensions. This allowed us to get a head start on shop drawings and procurement of structural steel.
ARCHITECT
Roll & Associates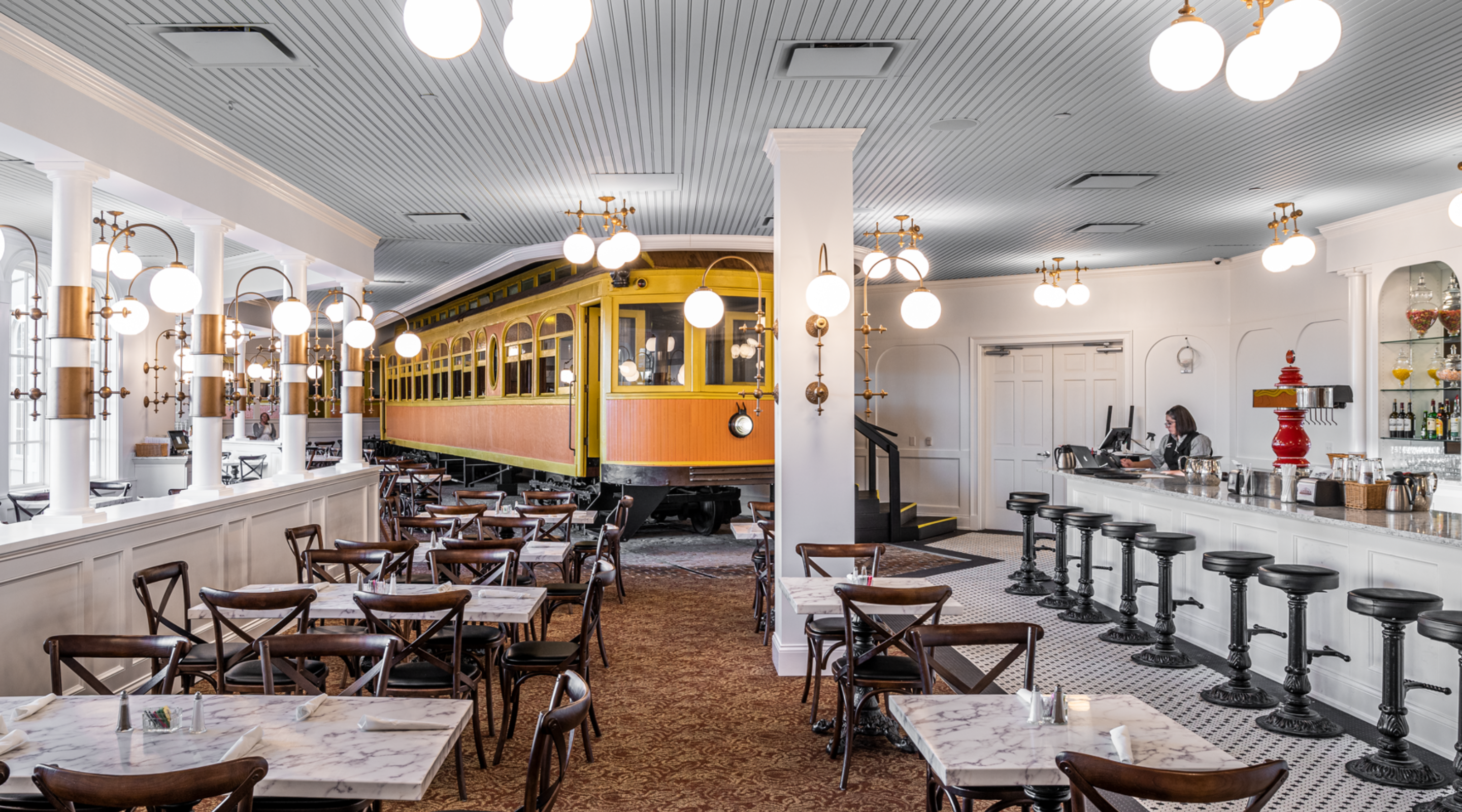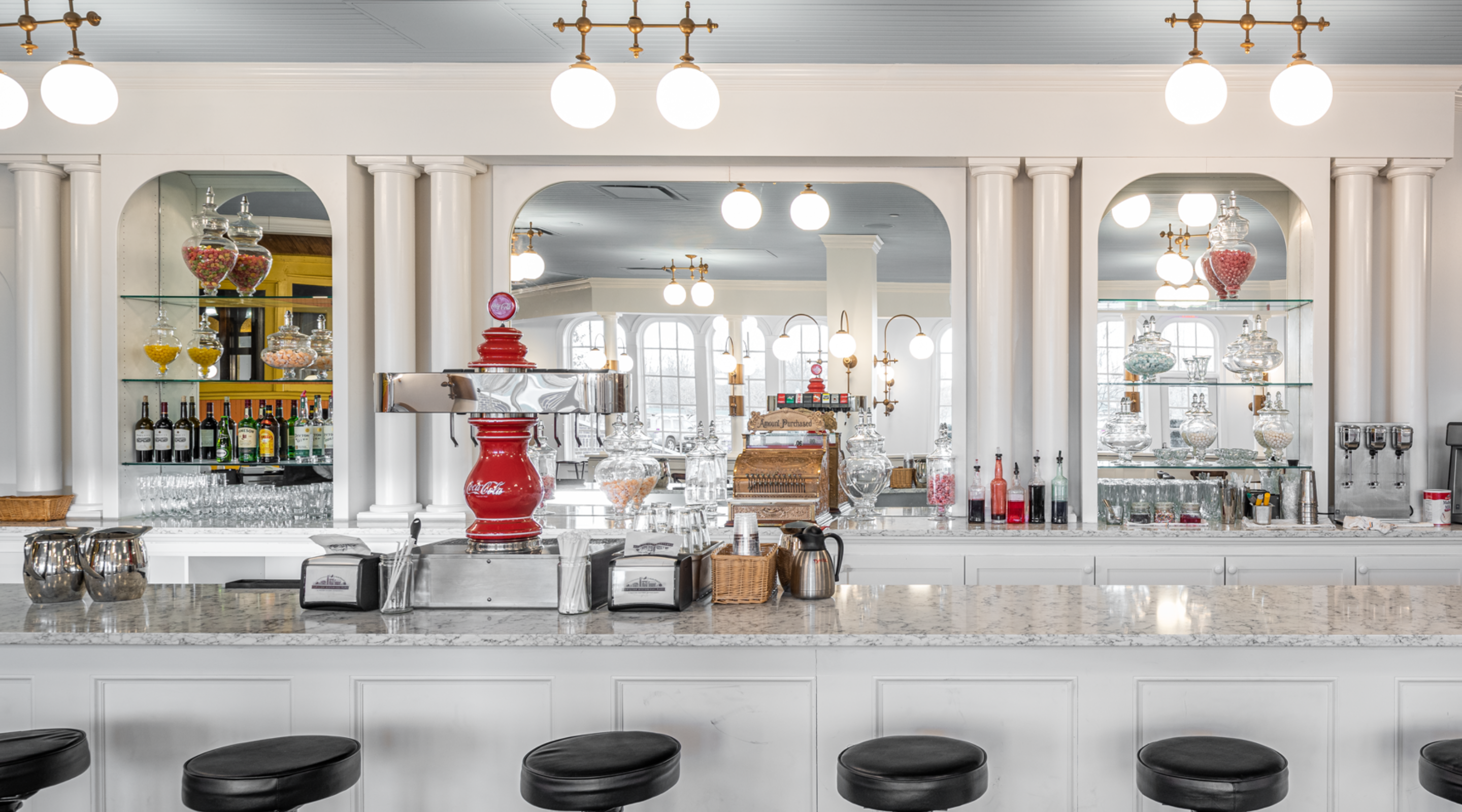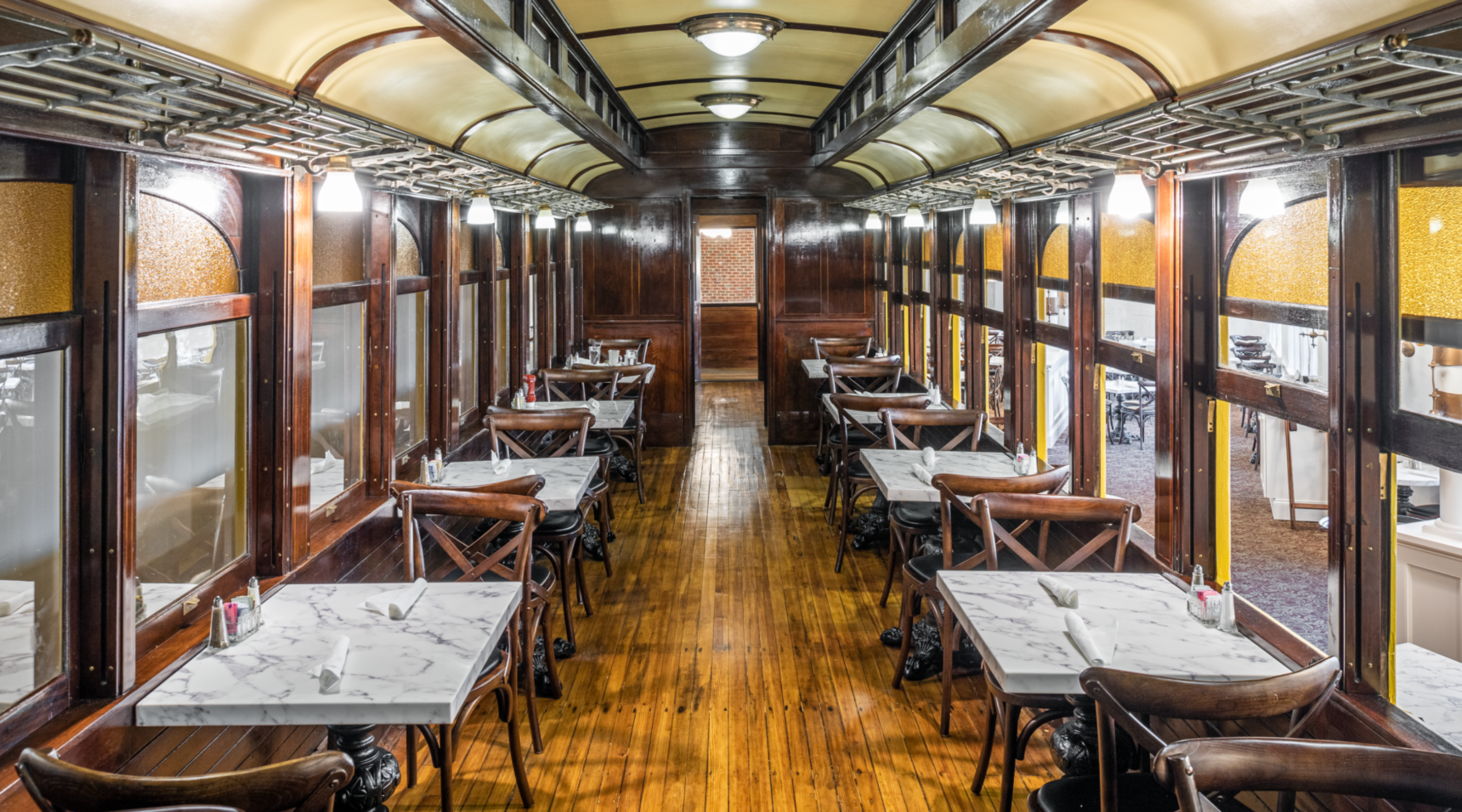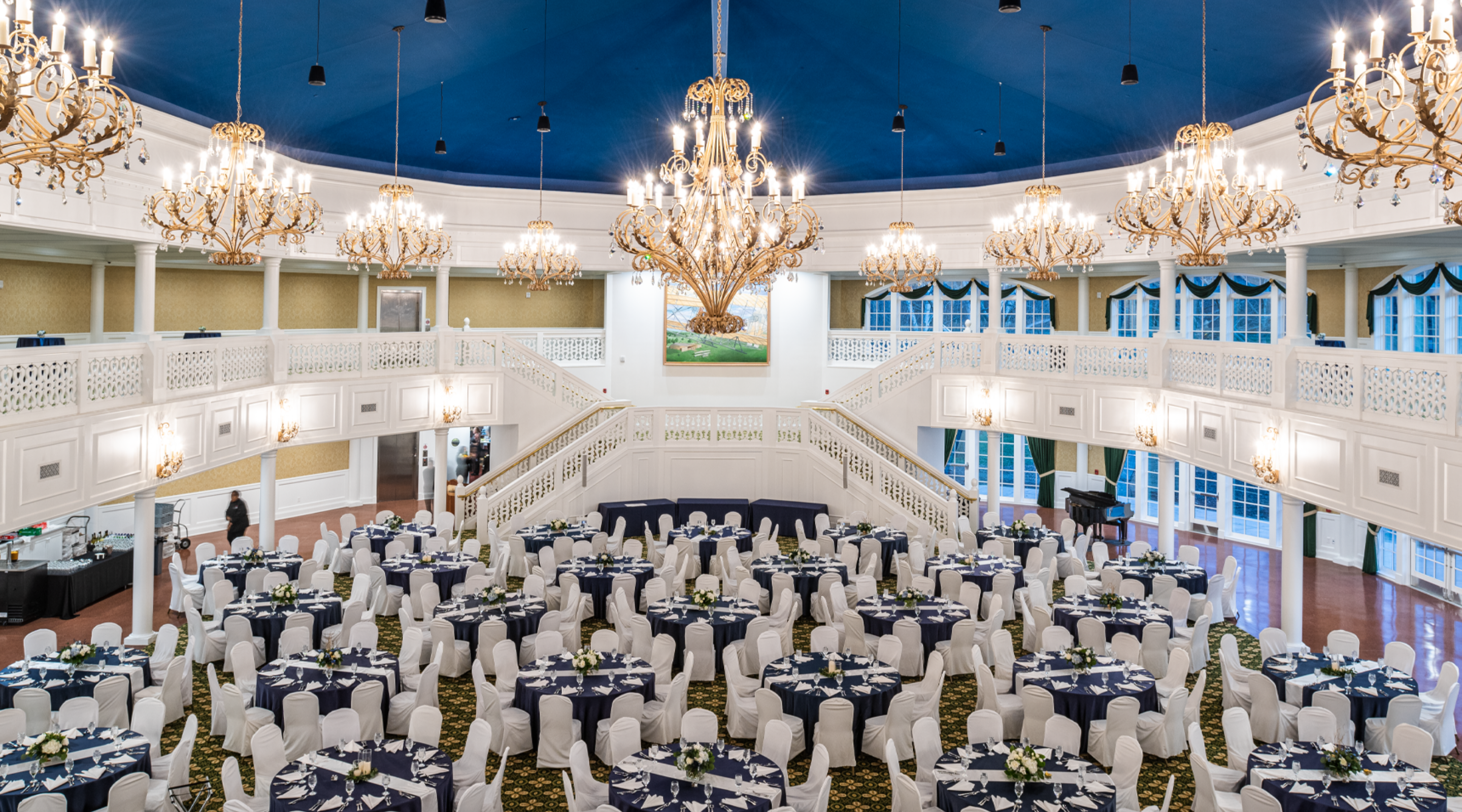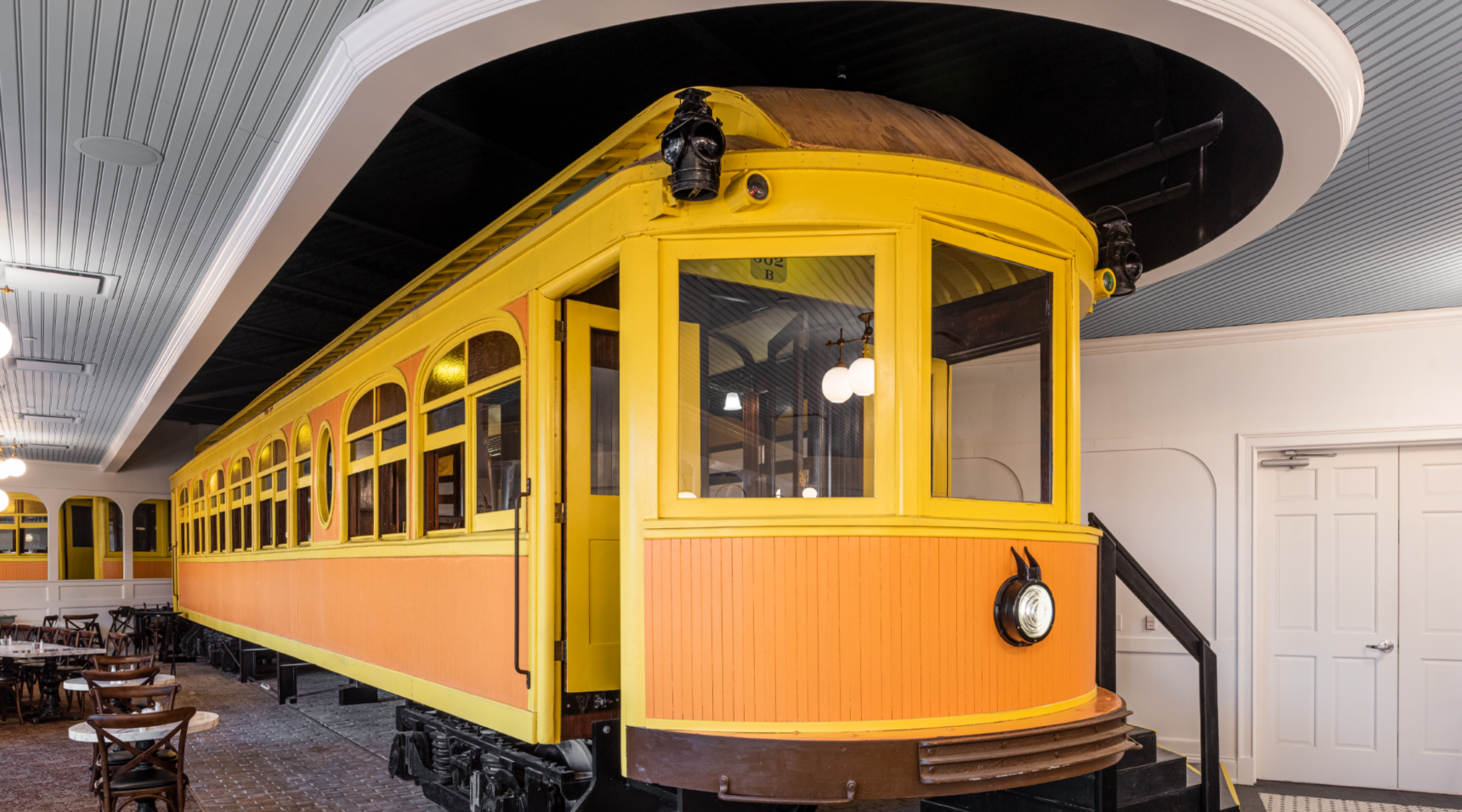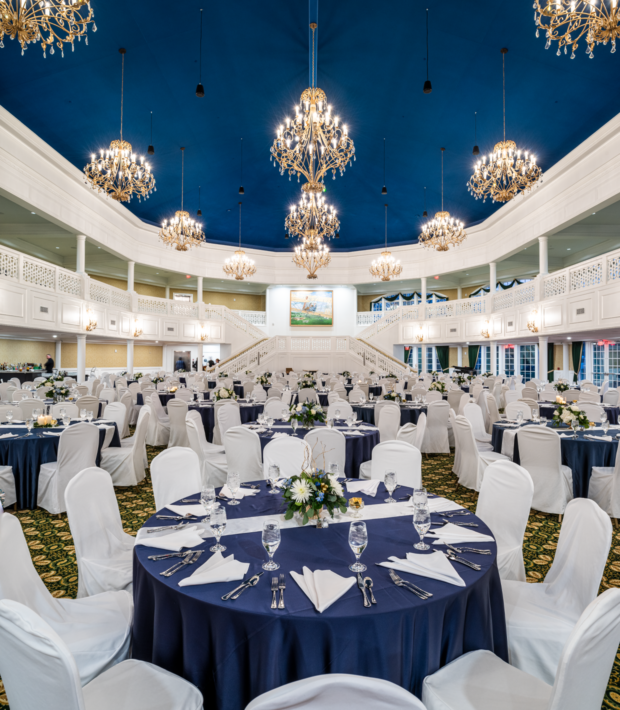 Project Overview
This 32,000 SF expansion connects the Kettering Family Education Center and the Carillon Brewing Co. buildings, providing a new front door to Carillon Historical Park. The building houses an expanded Culp's Café and offers a unique dining opportunity within a restored, interurban car or at cast iron marble tables. There are exhibit galleries highlighting the history of Dayton, classrooms, meeting rooms, private lounge, kitchen space, and a two-story event space that can accommodate up to 700 people. Floor-to-ceiling windows on the mezzanine overlook an outdoor event space with a spacious garden and patio.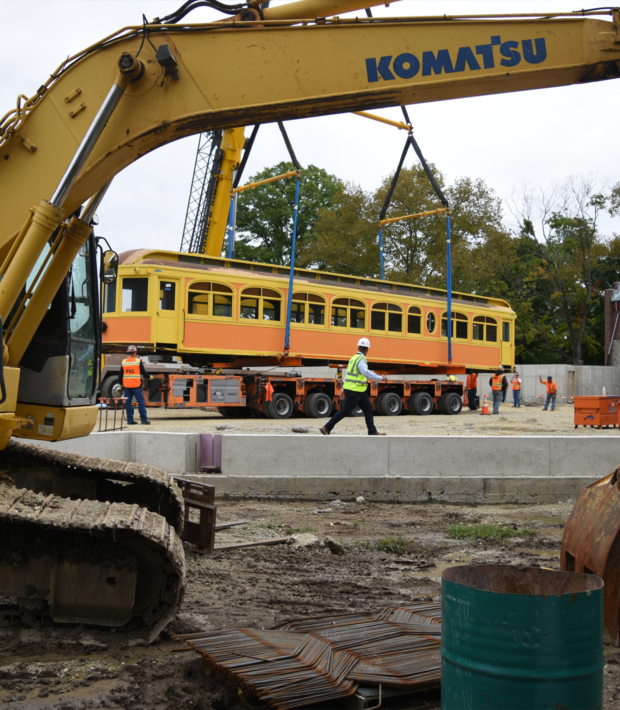 All Aboard
Due to the historic nature of the Carillon facility, the new Culp's Café included an actual Rail Car inside of the facility as a specialty seating area. The Danis team determined that the Rail Car had to be set in place where it would reside inside the building prior to setting the steel framing of the structure. Danis engaged a specialty rigging firm to bring the Rail Car to the site and lift it onto the specialized track and brick pavers. We then protected the Rail Car within a plywood "house". Once the structure, exterior skin, and roofing of the building were erected, electricity and fire sprinklers were brought to the Rail Car.
We are thrilled to get this key piece of our master plan underway and are looking forward to working with Danis, who we feel offers the expertise and finesse for this type of historically detailed project.
Brady Kress
President & CEO, Dayton History