Projects
UF Health North Patient Tower
---
Located on an active healthcare campus, this facility had many challenging installations and features. Completed as part of a joint venture, the team worked together in a true collaborative partnership. This high-quality facility was finished on-time and within budget, despite its complexity.
CLIENT
UF Health Jacksonville
LOCATION
Jacksonville, Florida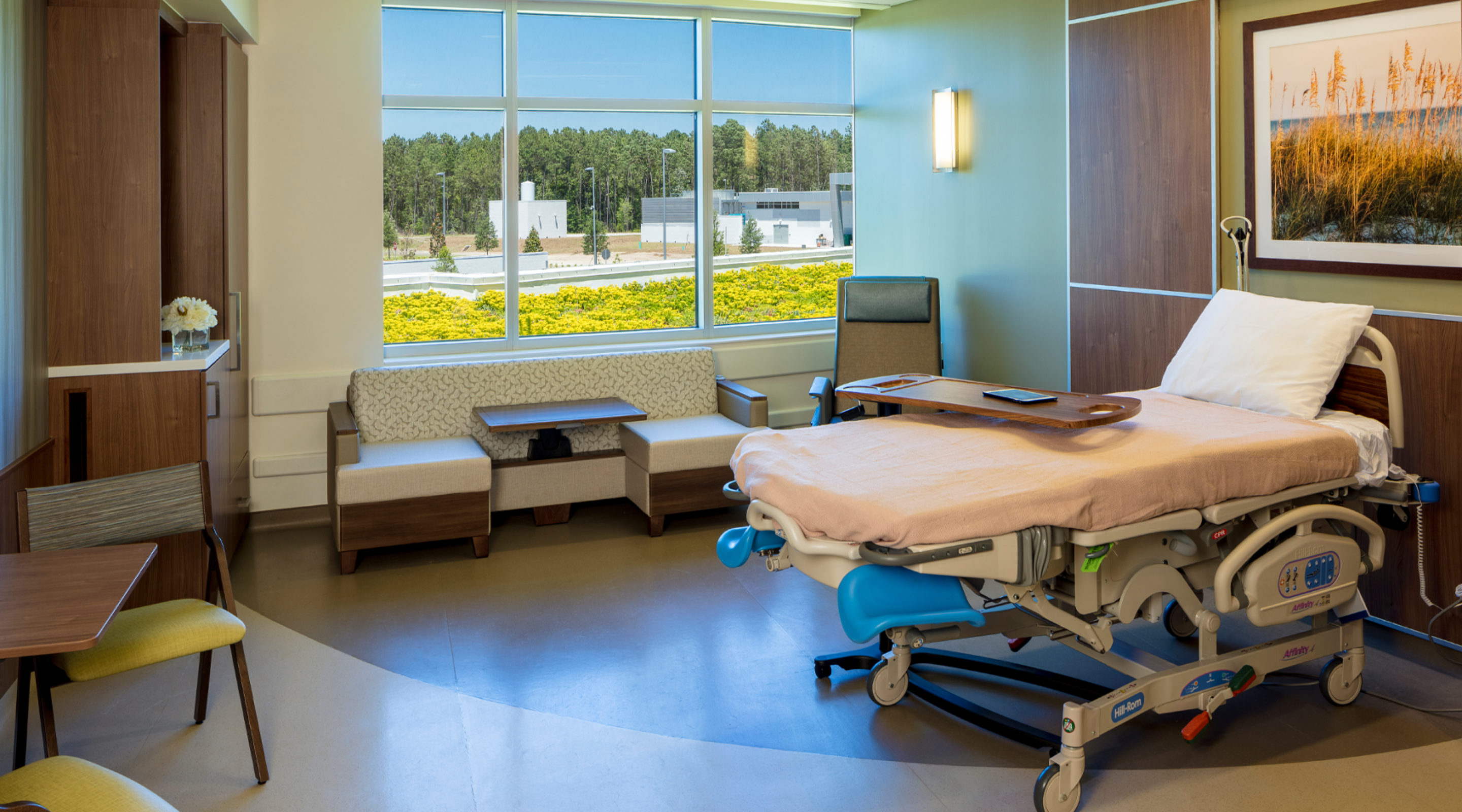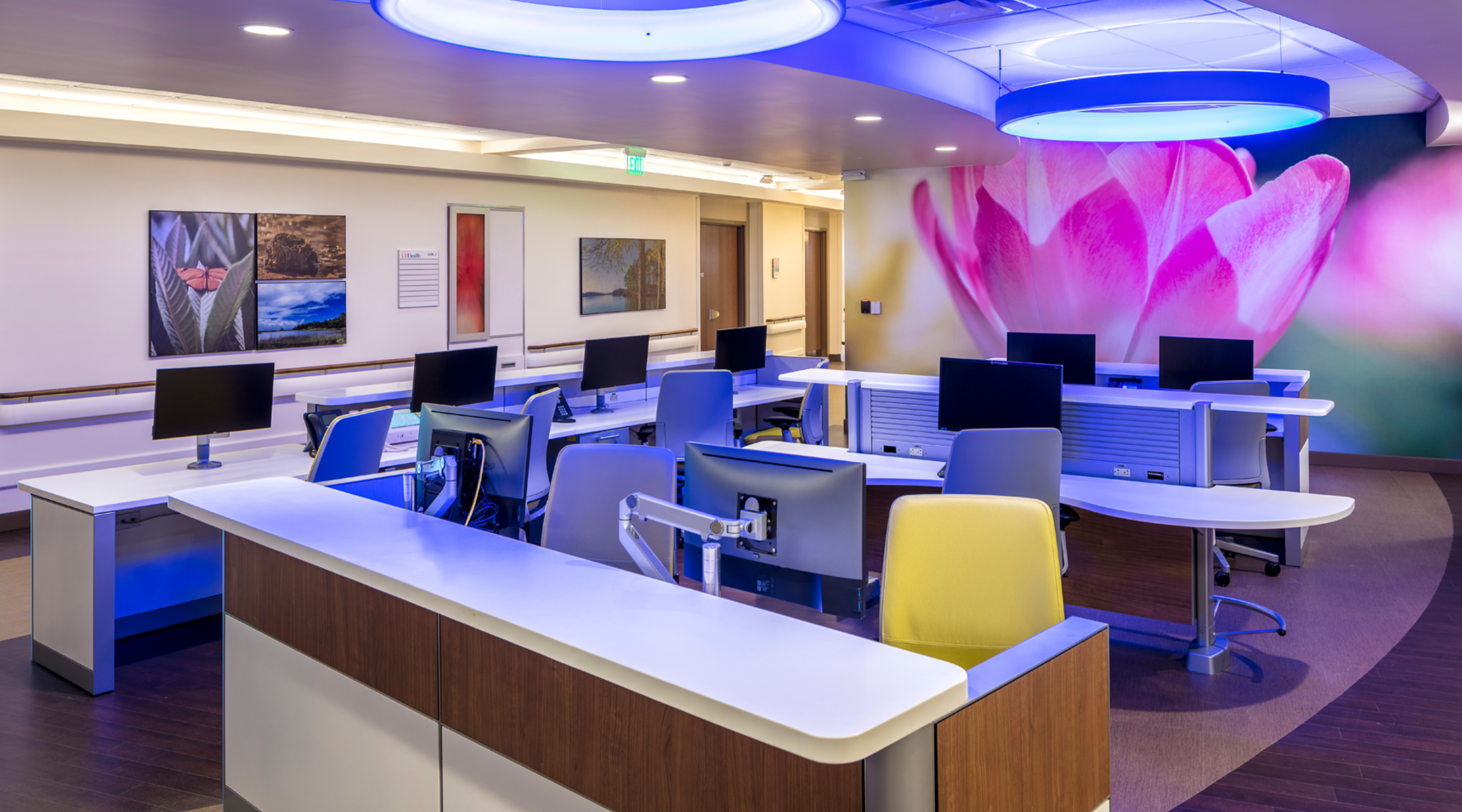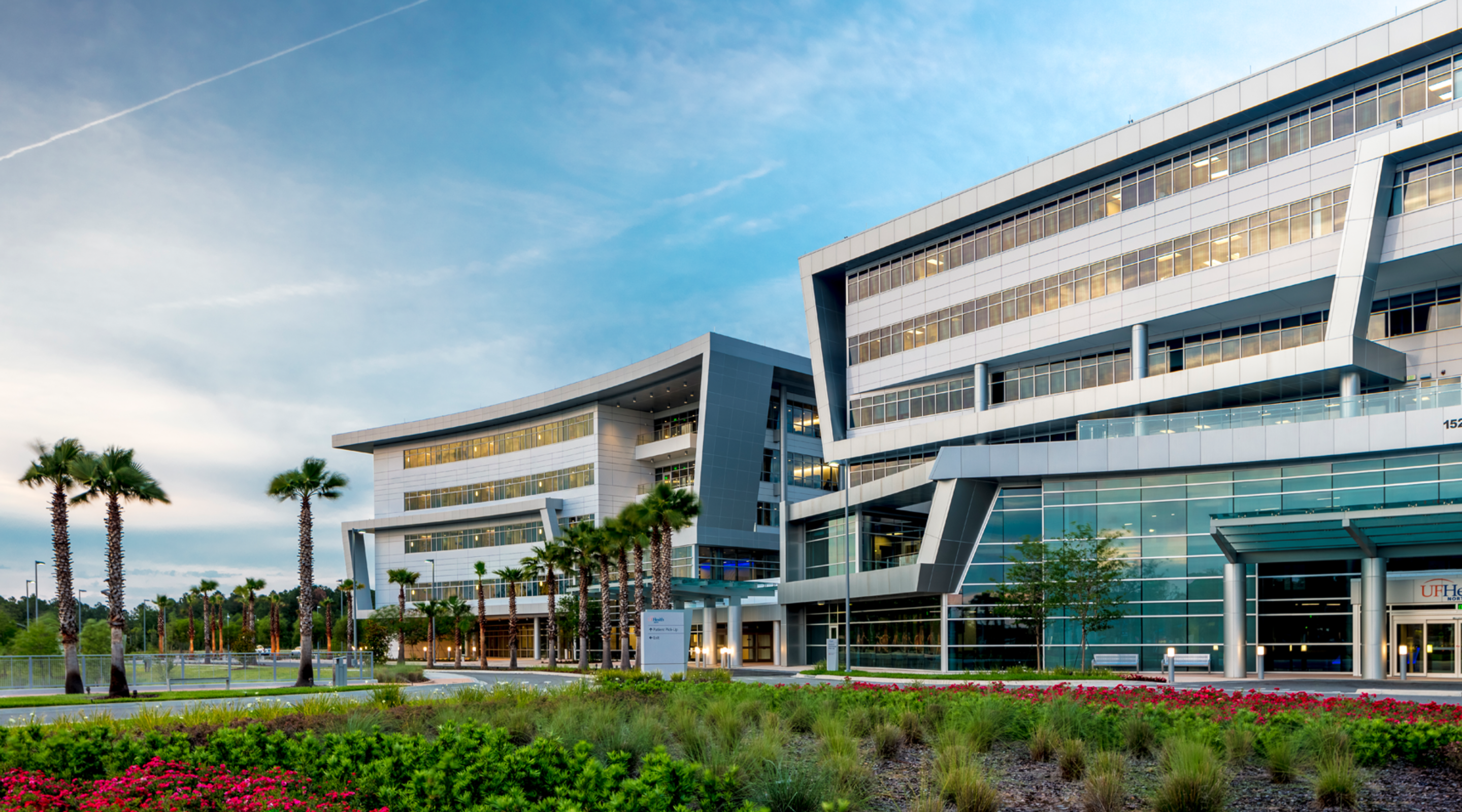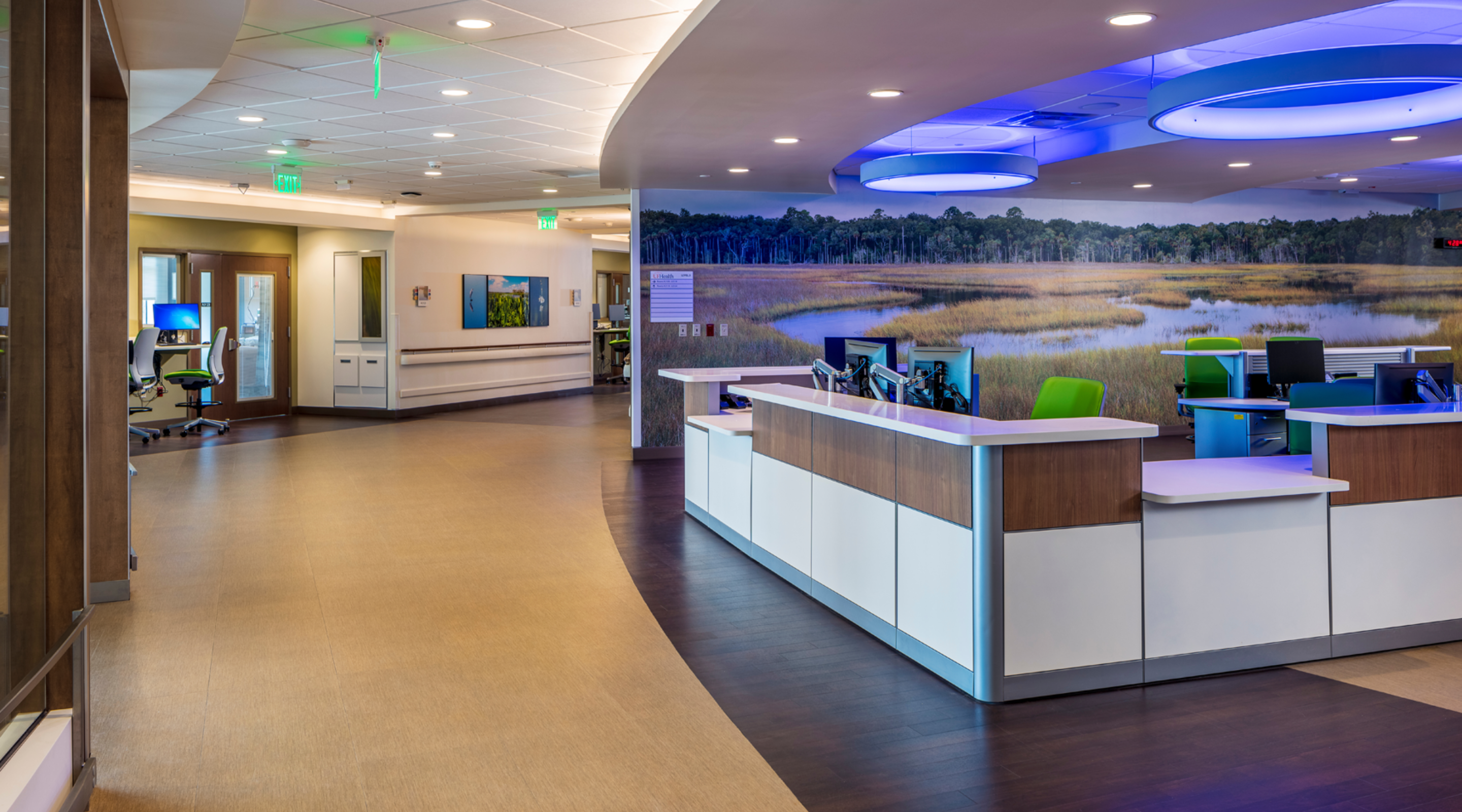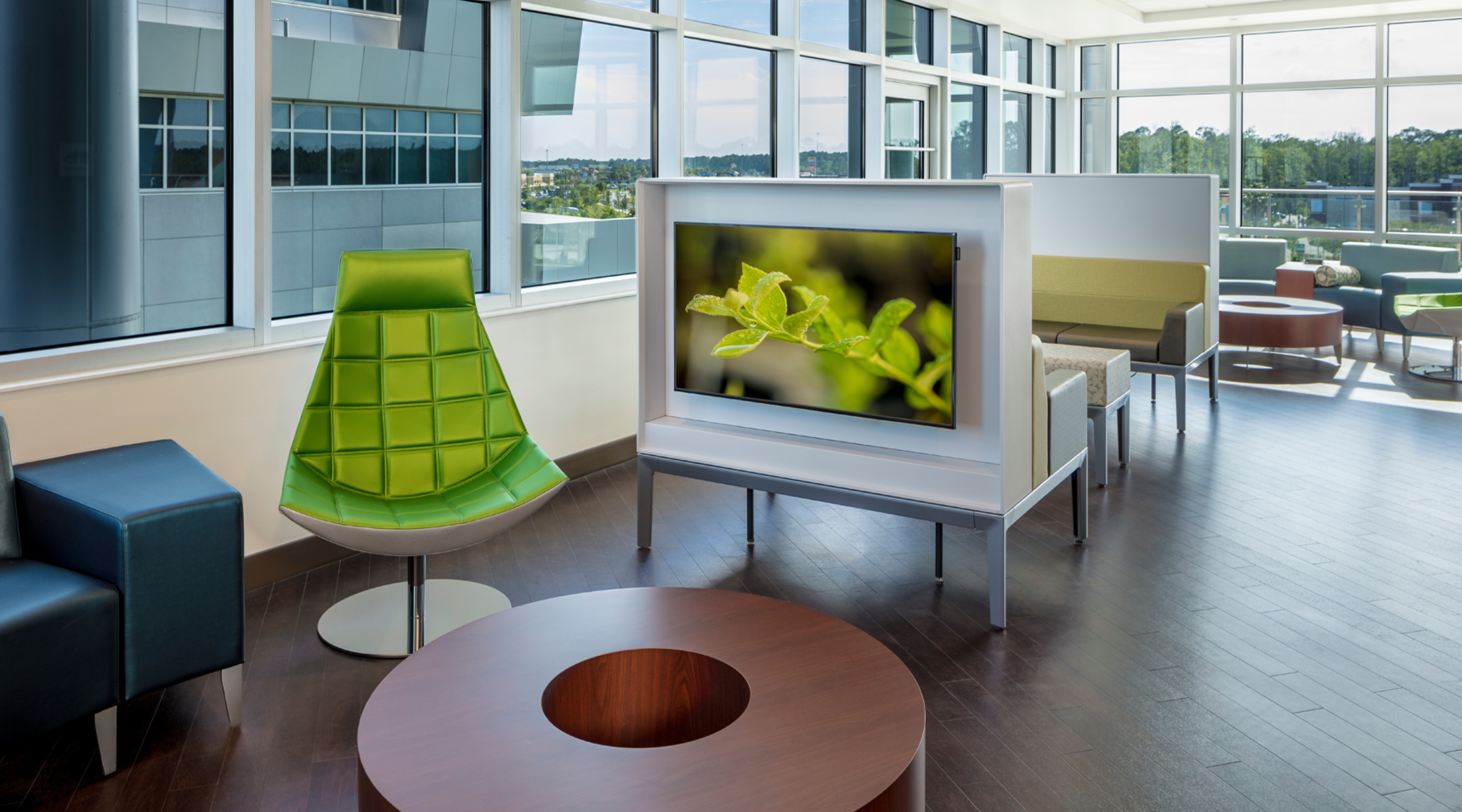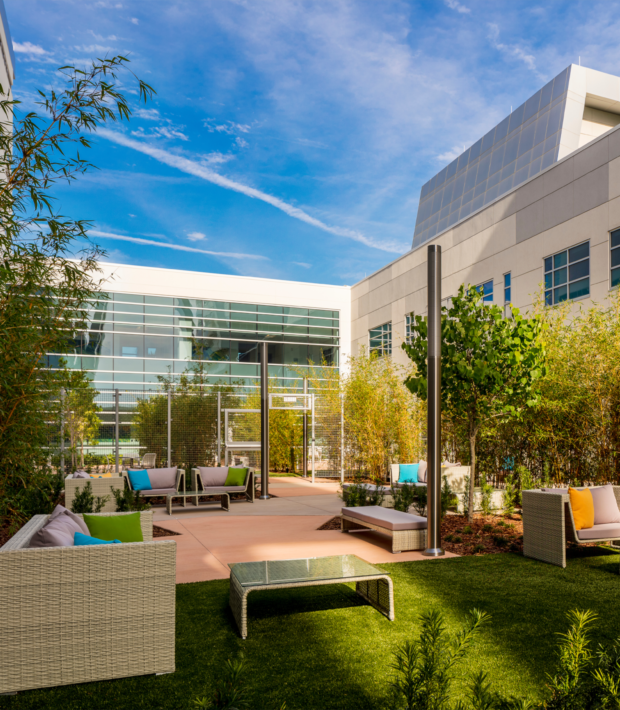 Project Overview
New construction of a five-story, 92-bed patient tower consisting of 159,000 SF of space. Beds are dedicated to labor and delivery, intensive care, and med-surg patients. The first floor houses dietary, environmental, and pharmaceutical services. There is a pedestrian bridge connecting this building with the outpatient medical office building next door. There is also a 7,800 SF central energy plant.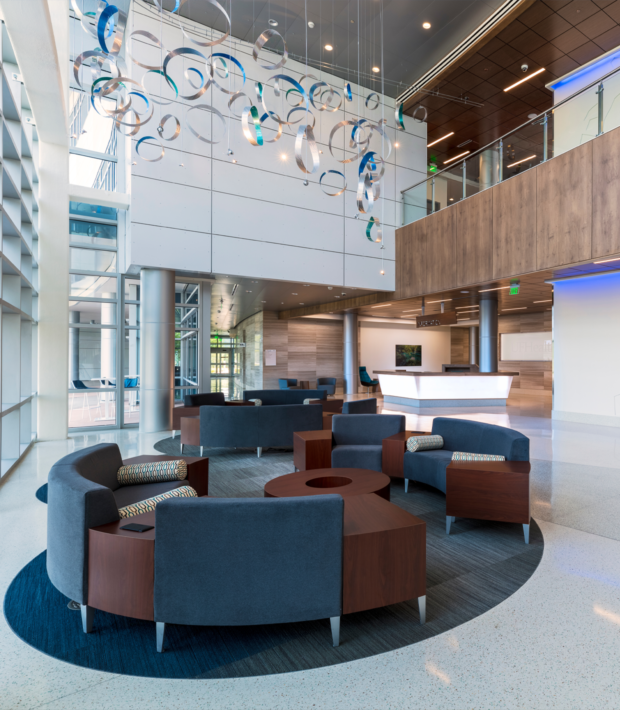 Lean Scheduling
Our team used Lean Scheduling techniques to streamline the construction process and minimize downtime between one scope of work and the next. This simplified the process for our subcontractors by giving a clear set of tasks and a timeline for completion. We also used the services of a professional scheduler who aided in determining alternate sequencing and durations while accommodating for the owner's equipment delivery, AHCA inspections, and other pertinent activities. The team utilized prefabricated materials for certain above ceiling and in-wall MEP components and worked closely with the architect and subcontractors, ensuring on-time submittal reviews and approvals so the materials needed to construct the job would be fabricated and delivered to the project in time.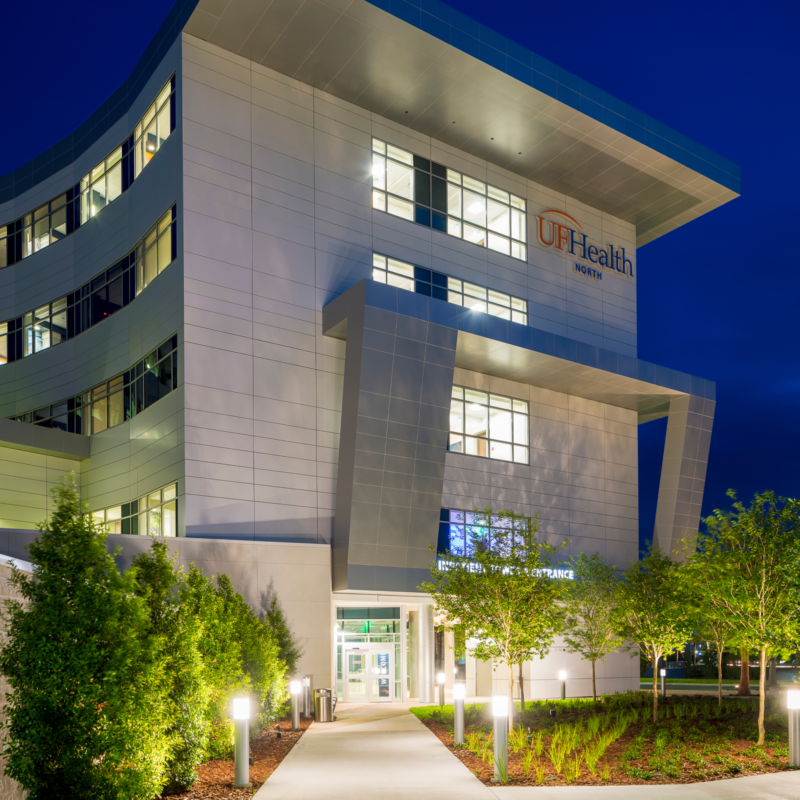 Your expertise in the preconstruction process was key for a successful outcome and allowed us to make informed decisions early to keep the project moving forward, while staying within budget. When challenges arose, your team took action quickly and kept the best interests of the project in mind.
Bob Hervey
Associate Vice President, Real Estate & Facilities, UF Health Jacksonville