Projects
Dayton Children's Hospital Patient & Ambulatory Tower
---
The Danis team constructed an eight-story patient tower in the middle of an existing courtyard of a fully operational children's hospital. Although the project included demolition and rerouting of utilities, we kept the hospital fully operational for the entire 48-month construction duration.
CLIENT
Dayton Children's Hospital
ARCHITECT
Cannon Design / Champlin Architects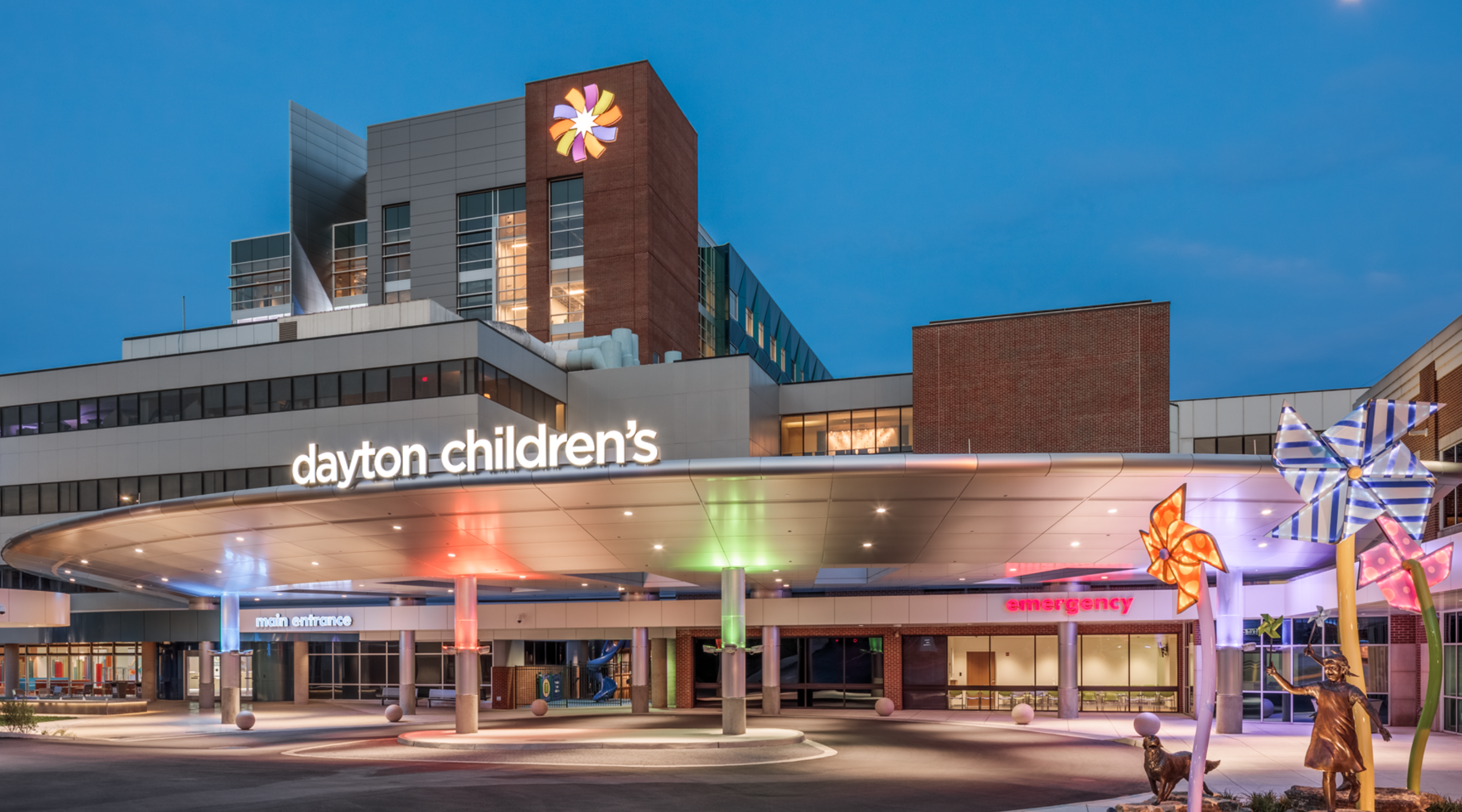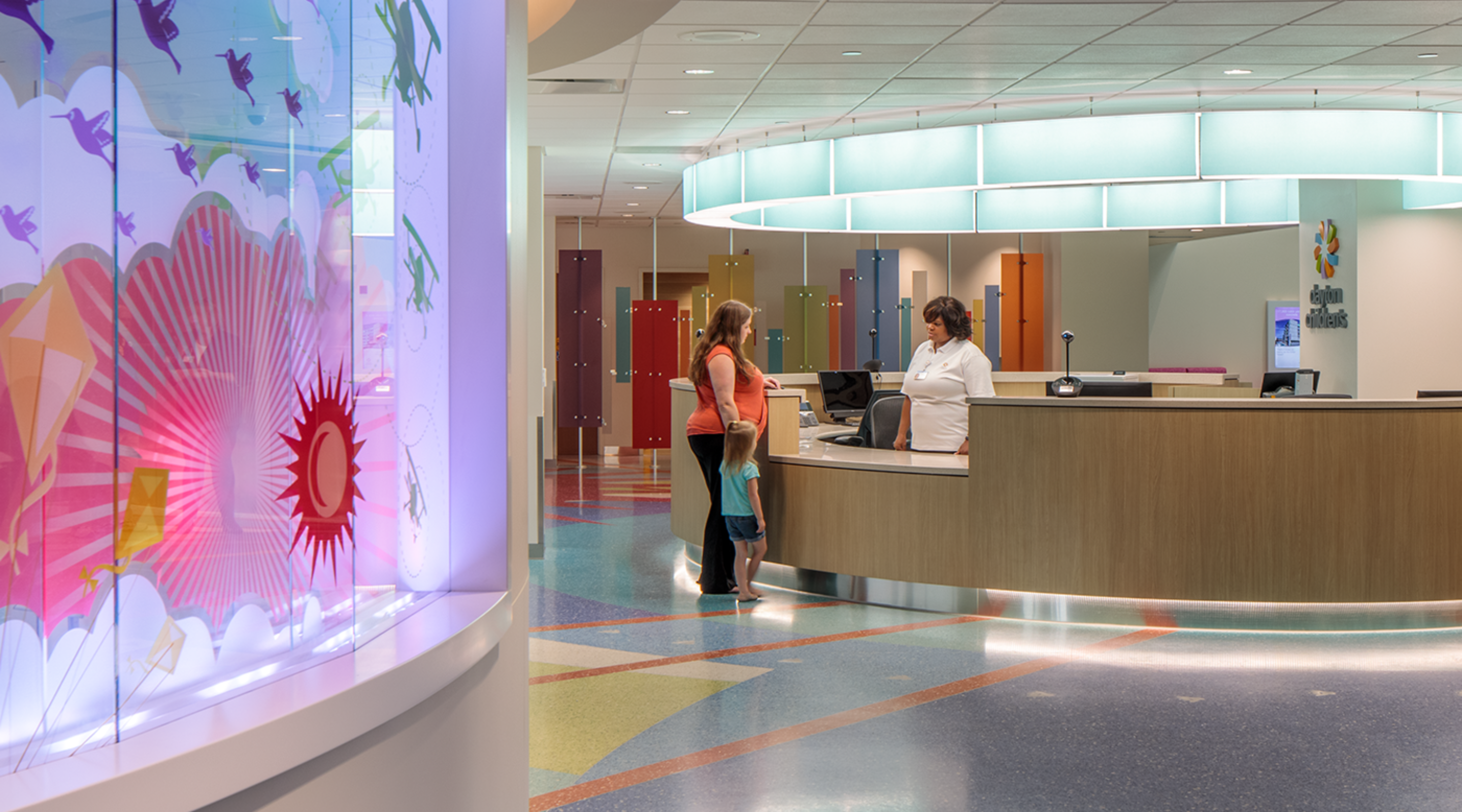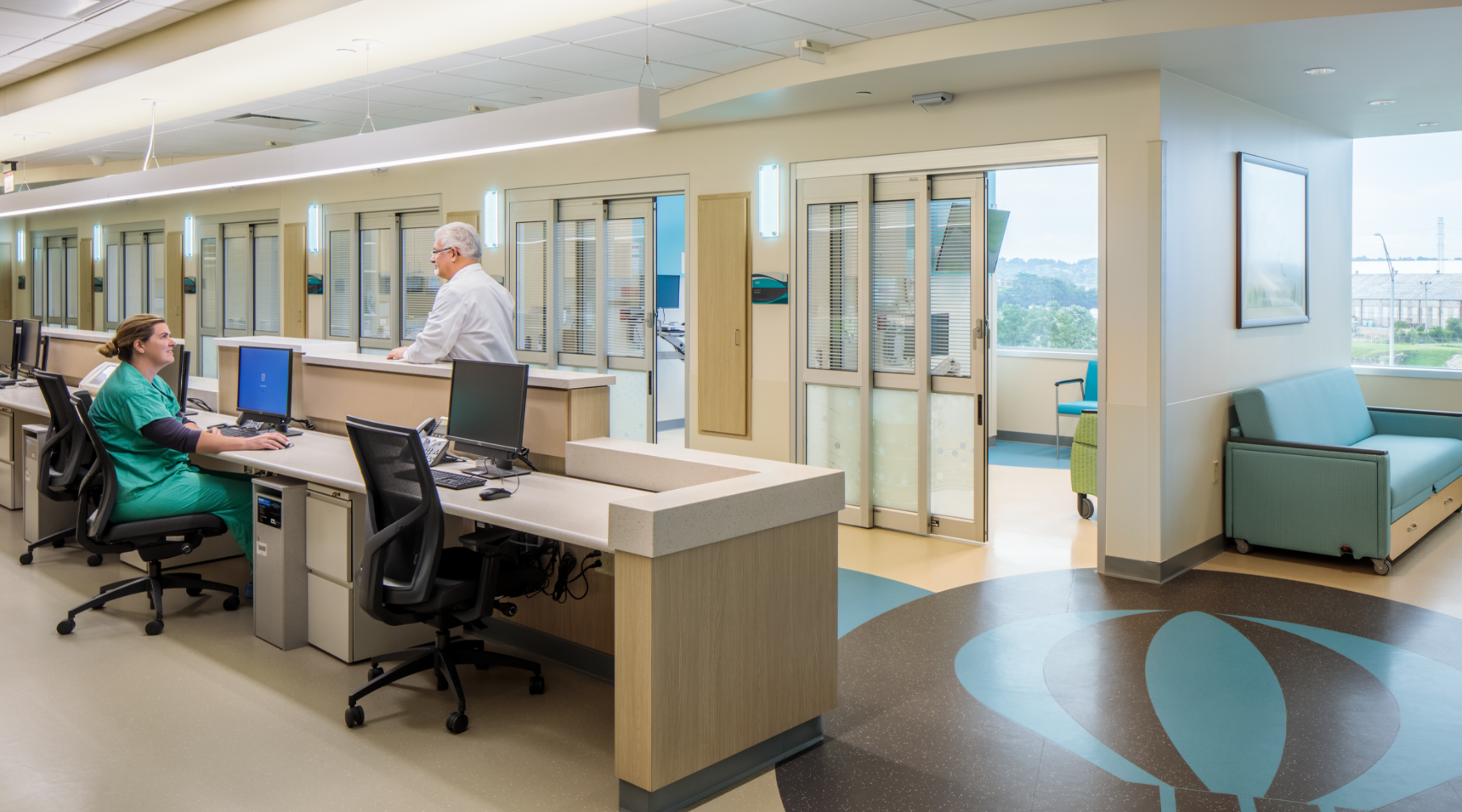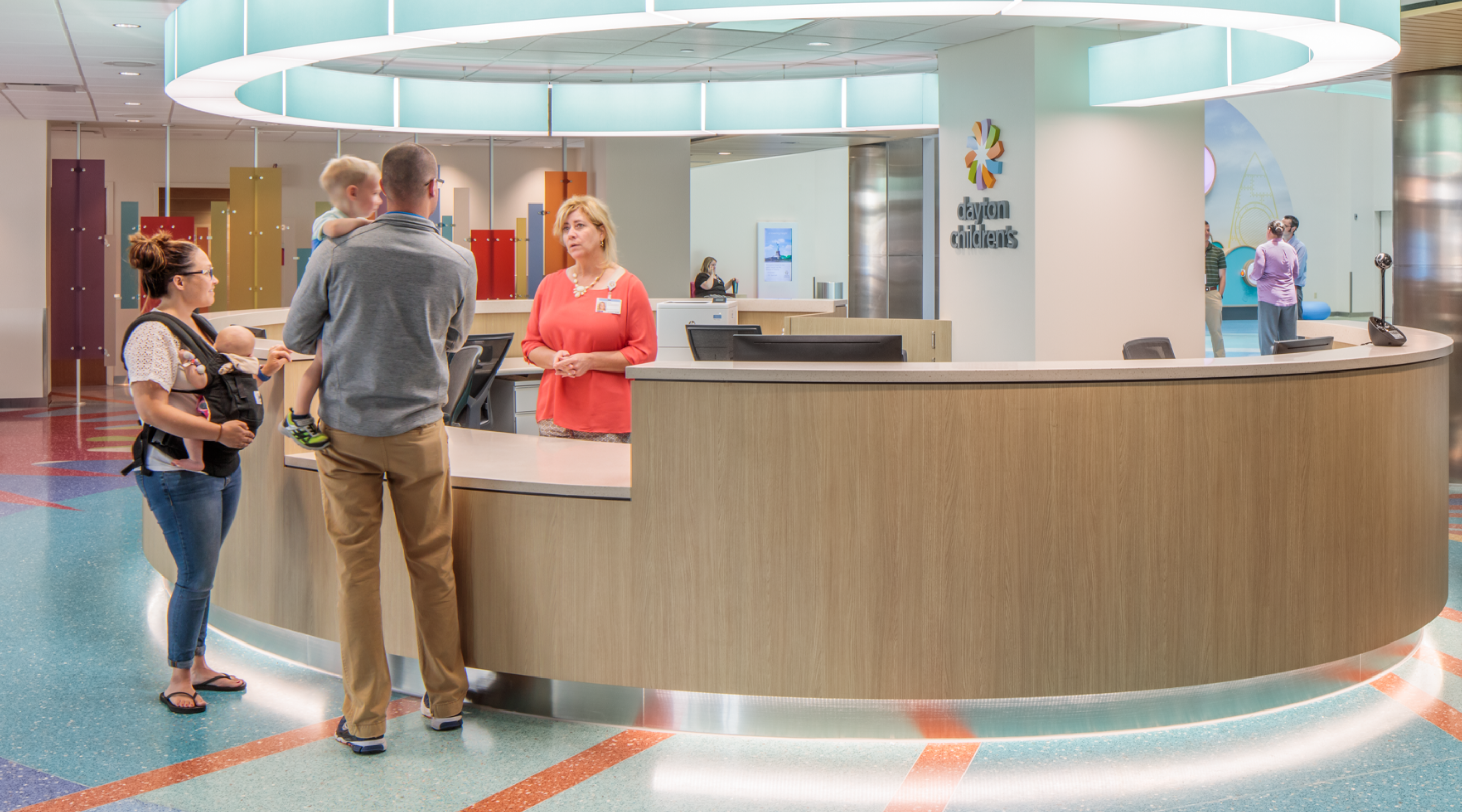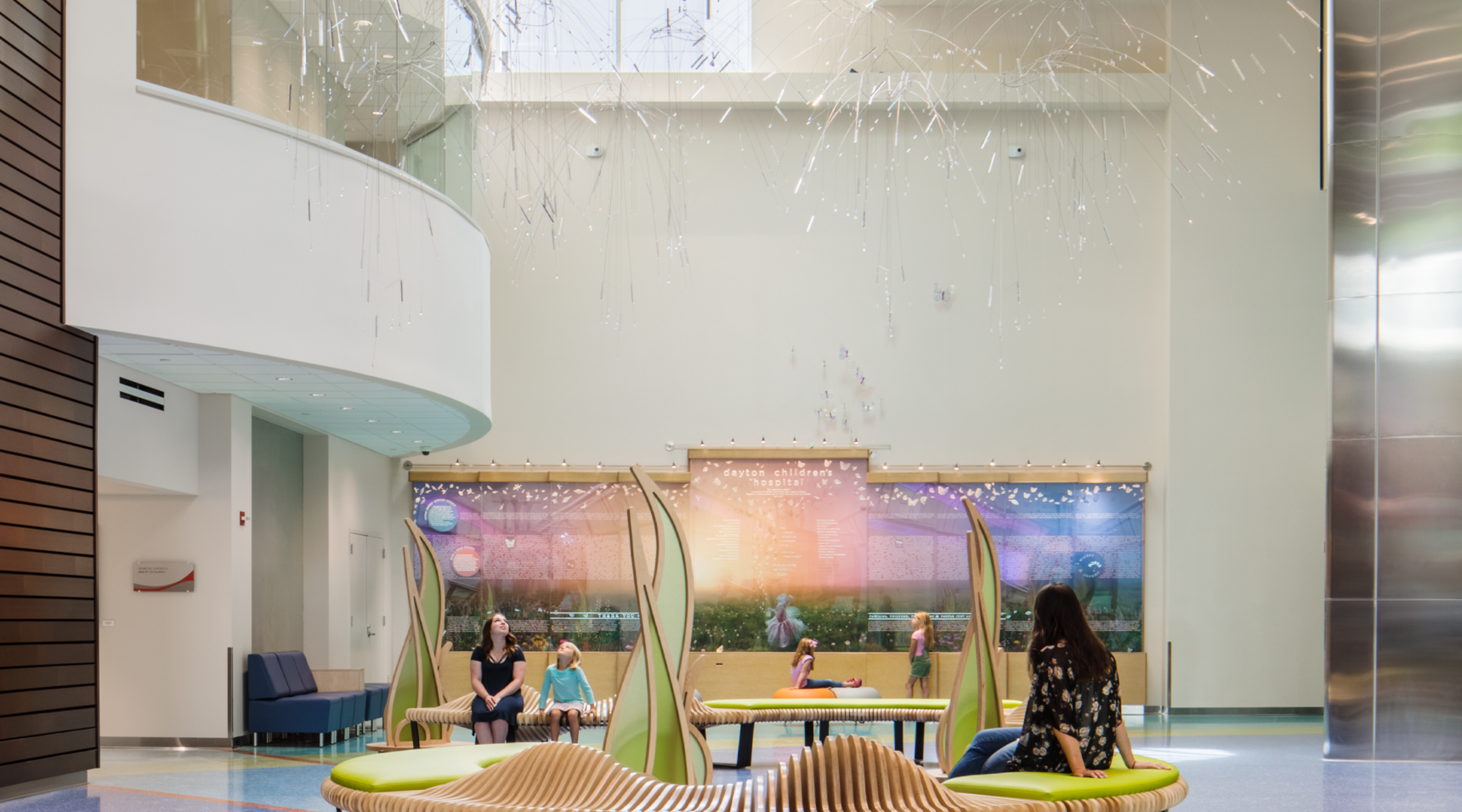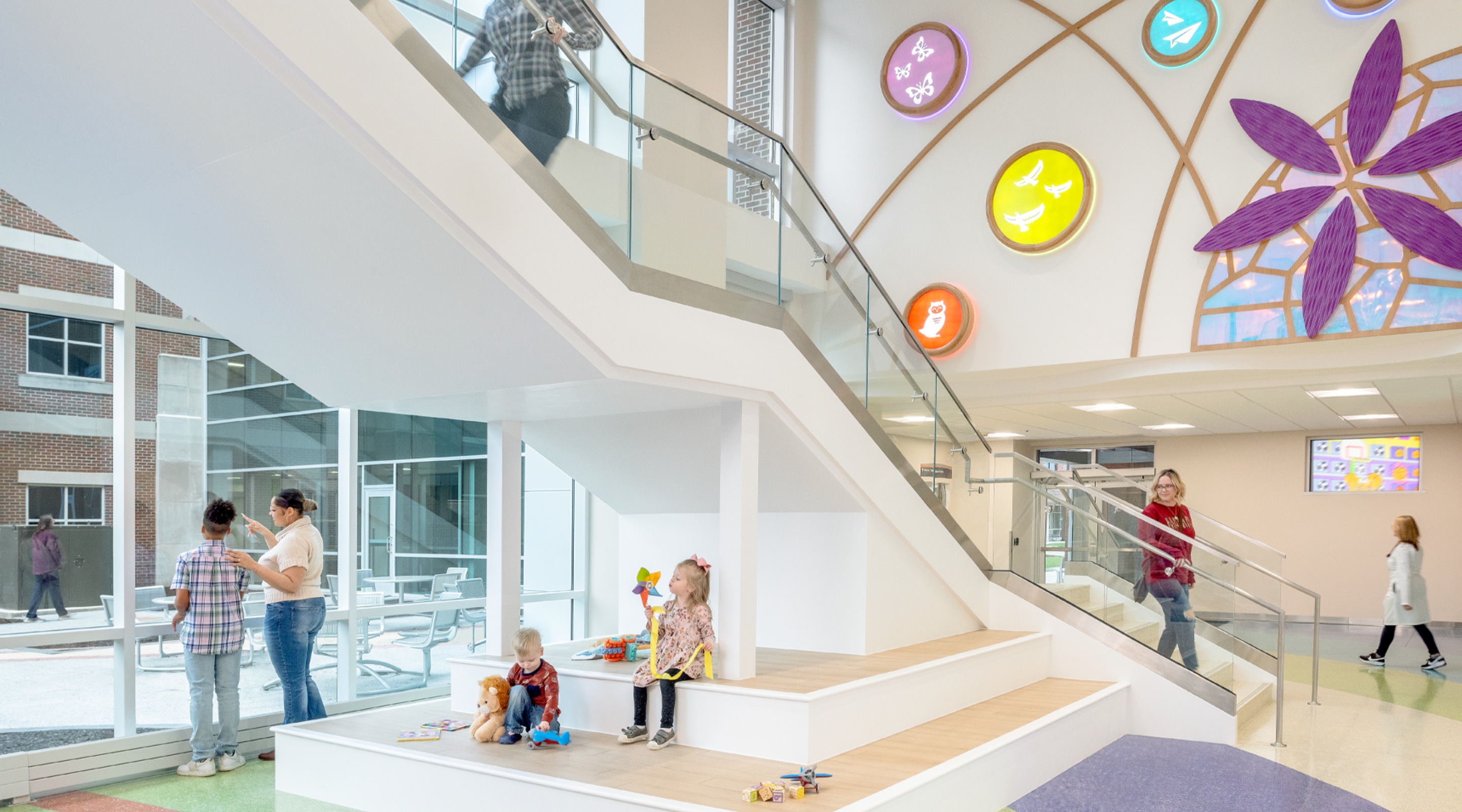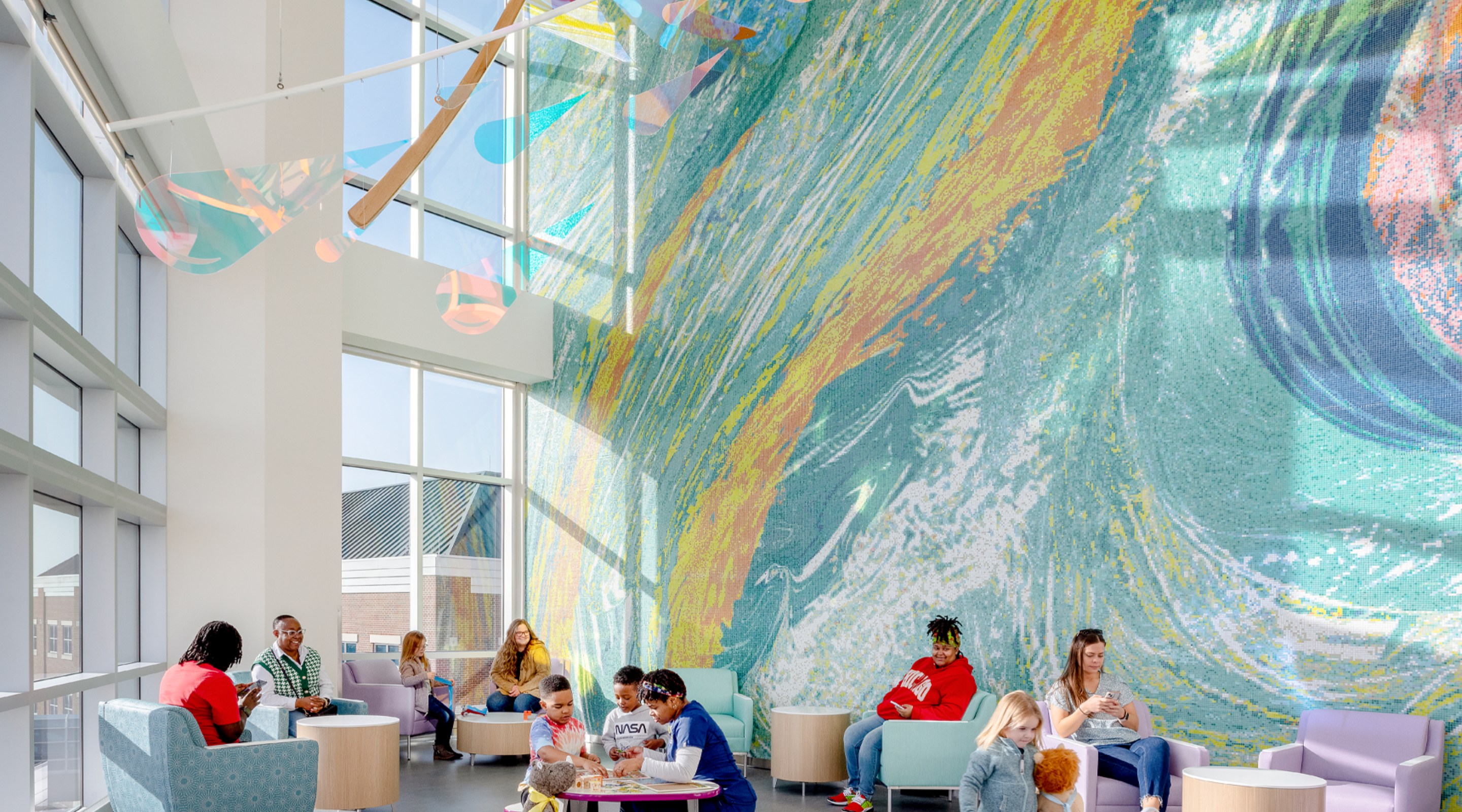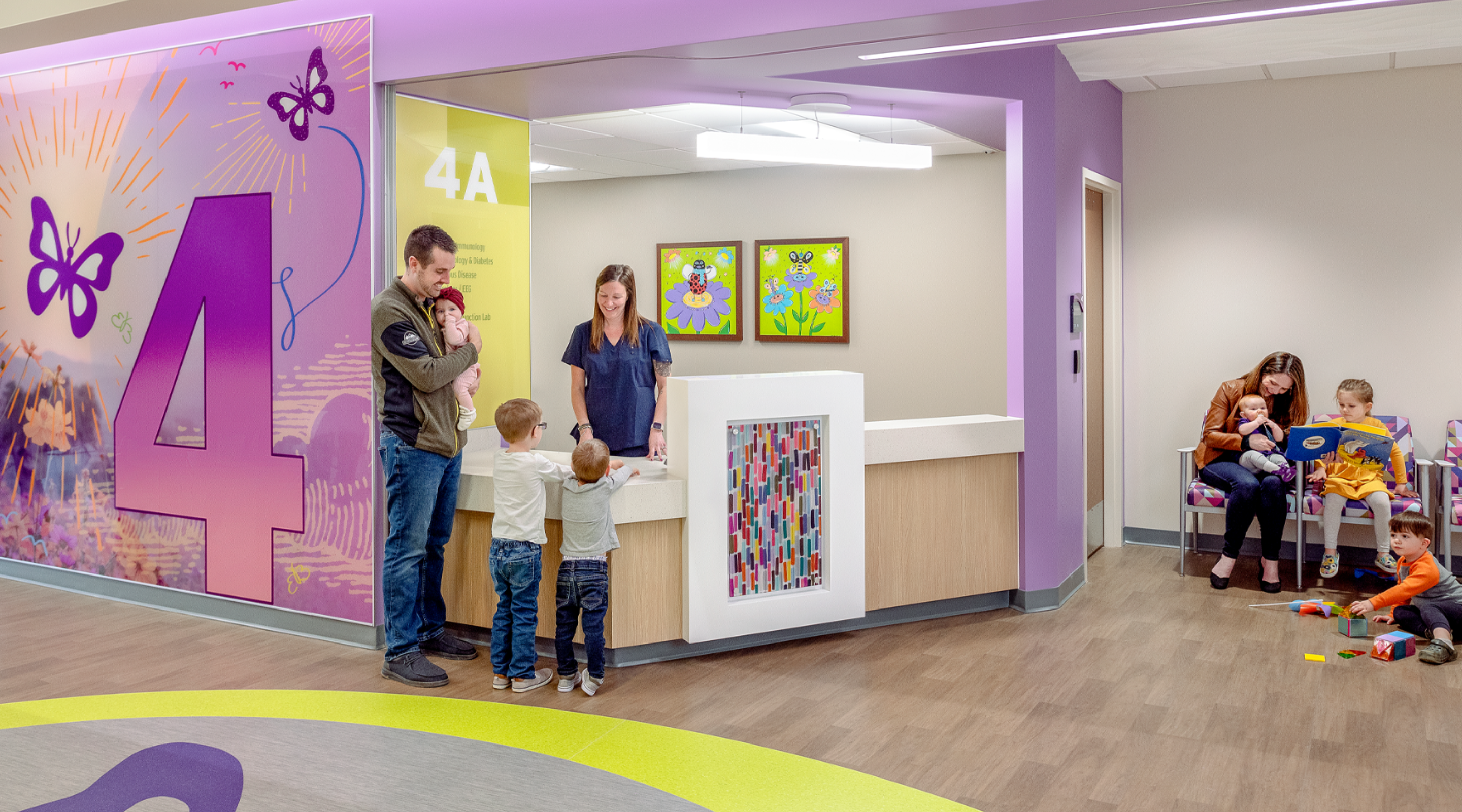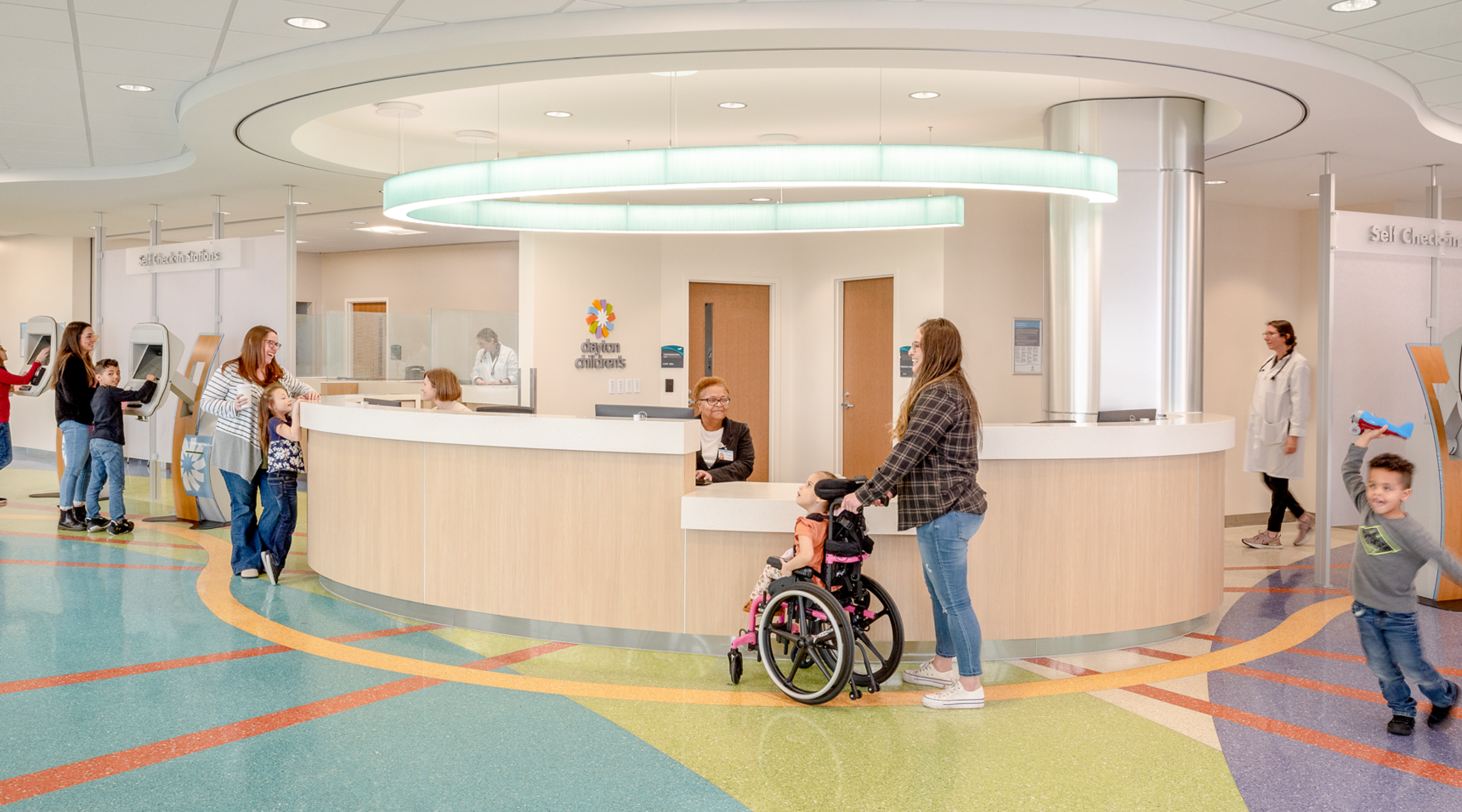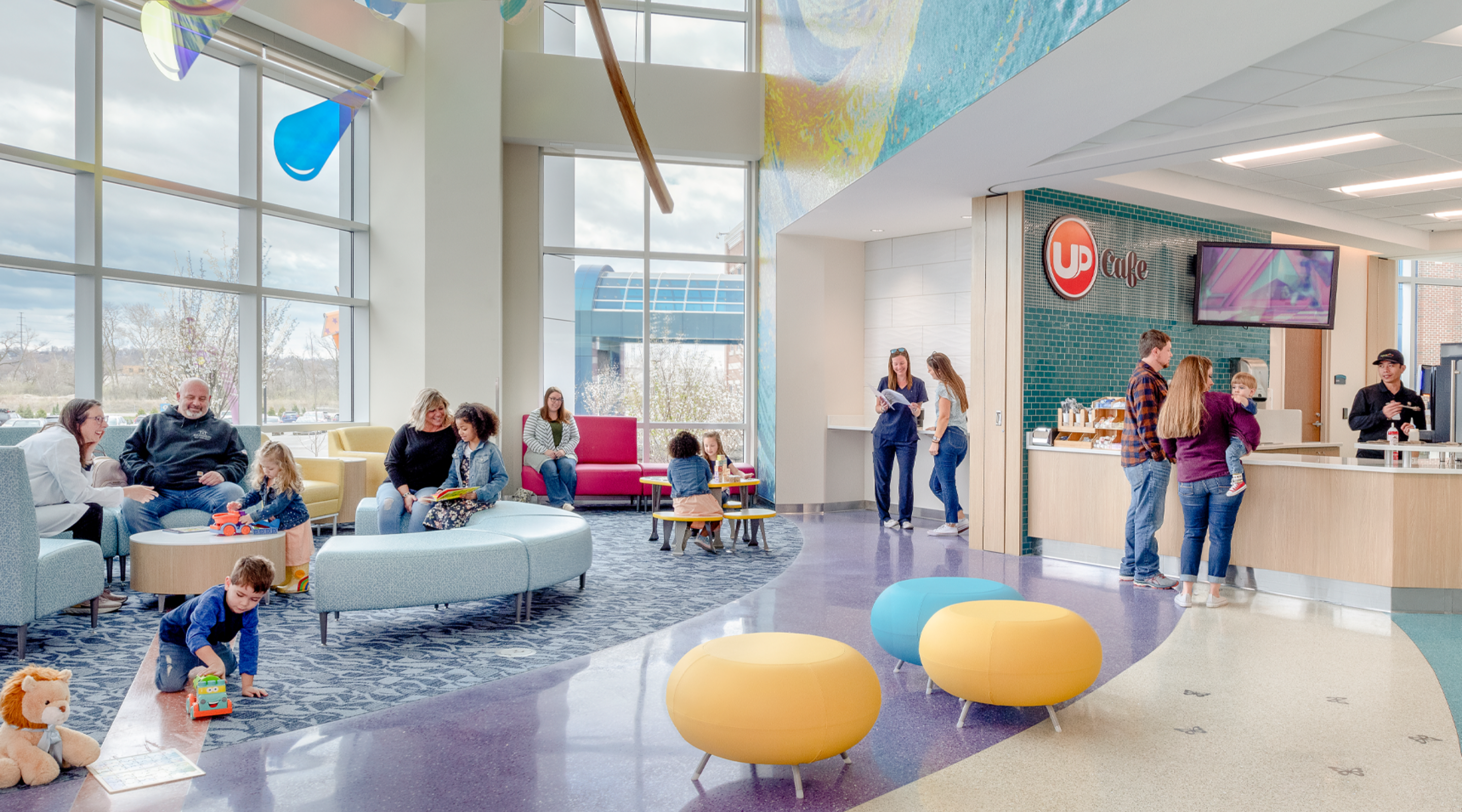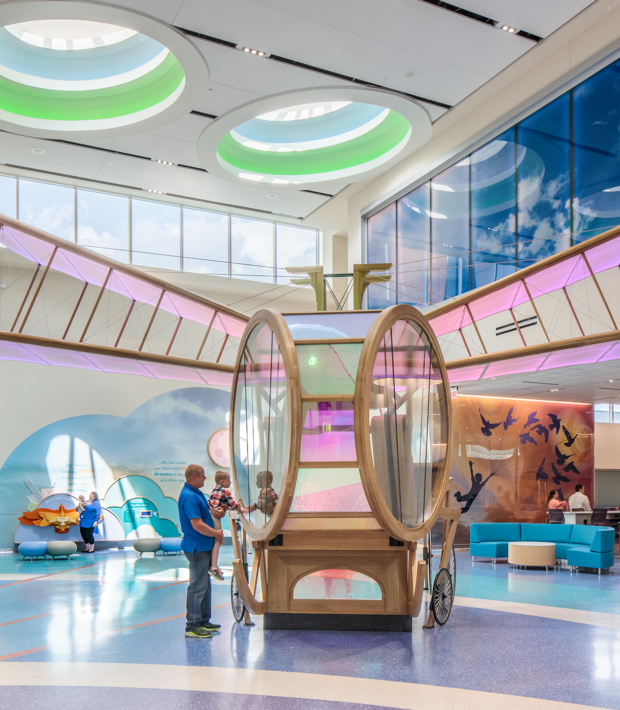 Patient Tower Project Overview
Over the course of 48 months, Danis constructed a new 260,000 SF, eight-story patient tower in the heart of the Dayton Children's Hospital campus. The new patient tower houses a comprehensive cancer and blood disorders center, a Level III regional newborn intensive care unit, a critical care complex, and a general inpatient unit. The design theme of the tower is "things that fly" to honor Dayton's rich aviation heritage and innovation in flight. Visitors will notice themed elements the moment they cross the family-friendly lobby into the three-story atrium called the Take Flight Gallery. Filled with light, color, and whimsy, this space houses a full-service kitchen and cafeteria, a grab-and-go café, and a gift shop. Visitors will also notice the main design feature in the Take Flight Gallery is the Dragonflyer, a specially commissioned piece of art that is a play space for children. When children walk into the new patient tower, they will know that this space was carefully crafted with their healing in mind.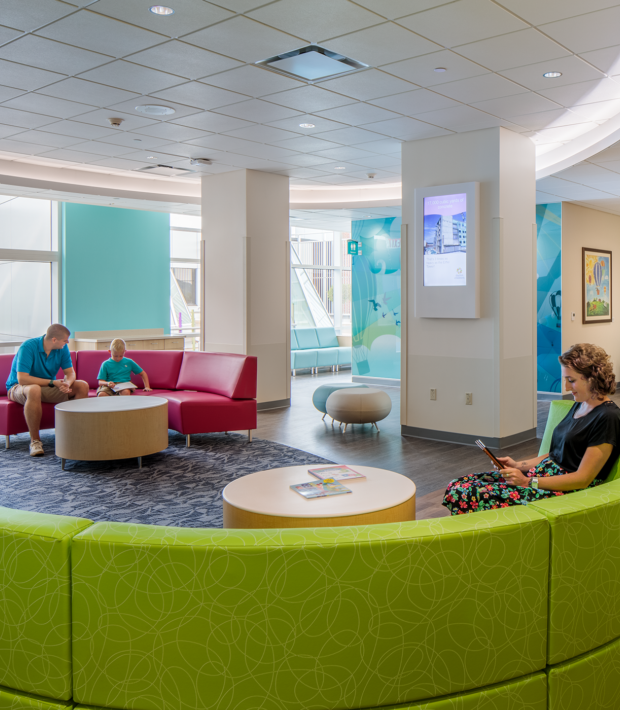 Choosing by Advantages
To make way for the new patient tower, we had to demolish the Support Services Building. At the same time, the hospital was in the middle of a renovation to the Data/Generator Building, which is where displaced employees from the Support Services Building would be relocated. With the renovation of the Data/Generator Building scheduled for a seven-month duration, this meant we would be delayed in starting tower construction. Our team worked with the owner and design team to generate options that would allow earthwork and foundations for the tower to begin sooner. Danis led a Choosing by Advantages exercise to assist the owner in evaluating potential options based on their goals. Their selections saved over $5 million and enabled construction to begin six months sooner than expected, leading to earlier occupancy and the ability to begin generating revenue more quickly.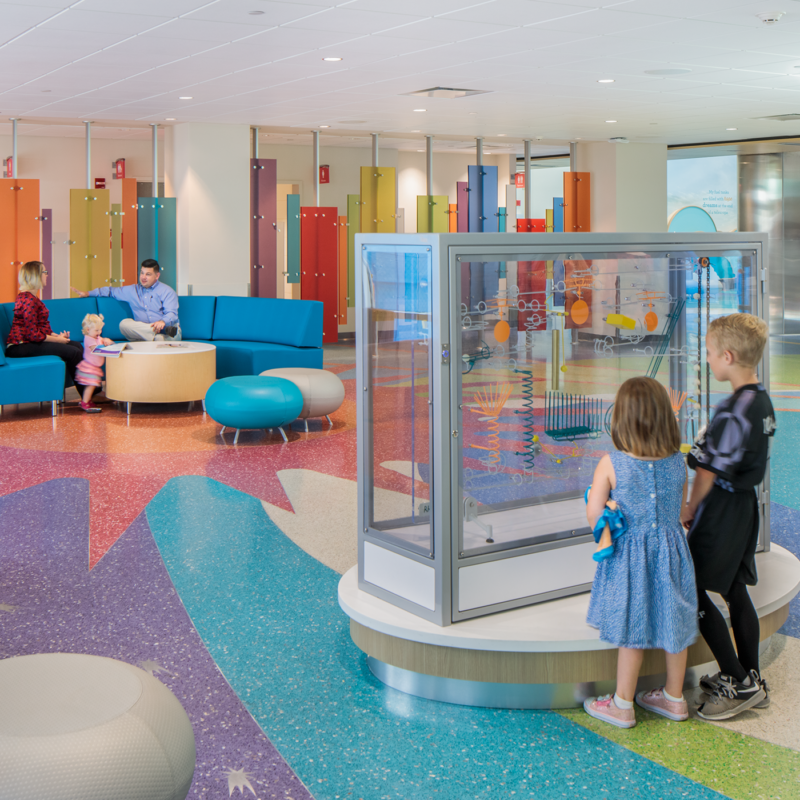 I cannot image a better partner for this transformational project than Danis. Your influence and excellence will be part of this iconic patient tower that lights up the city. Danis is and will always be a part of the Dayton Children's family and legacy.
Cindy Burger
DCH Vice President, Patient Experience