Projects
Sous Vide Food Processing Production Addition
---
The addition of the sous vide production allows for the client to double their sous vide production capacity.
LOCATION
Cambridge City, Indiana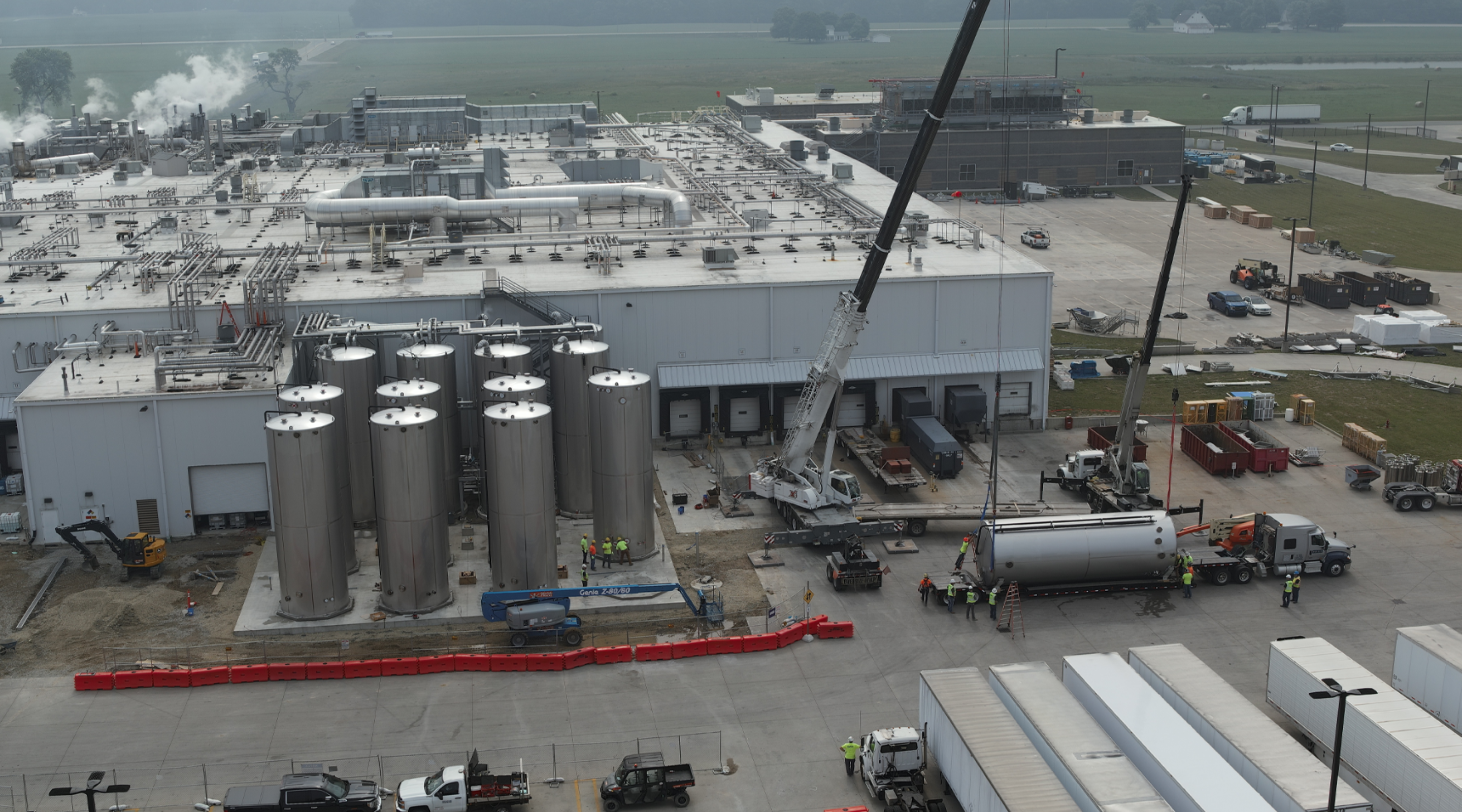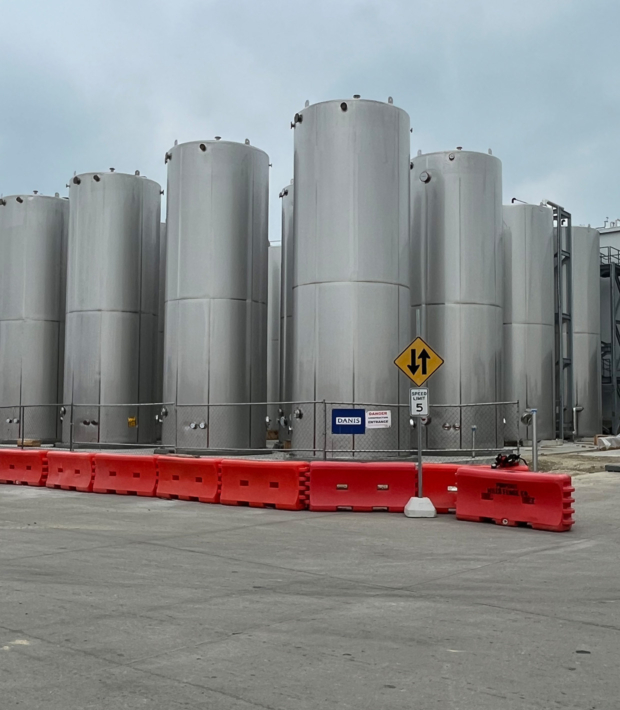 Project Overview
This 9,735 SF sous vide process addition included a process equipment room with 16,000 SF of Insulated Metal Panels (IMP), an eight (8) 25,000-gallon bulk tank farm, installation of 17 process pumps, over 5,000 LF of process piping, and two falling film chillers and steam heat exchangers and an electrical and controls mezzanine.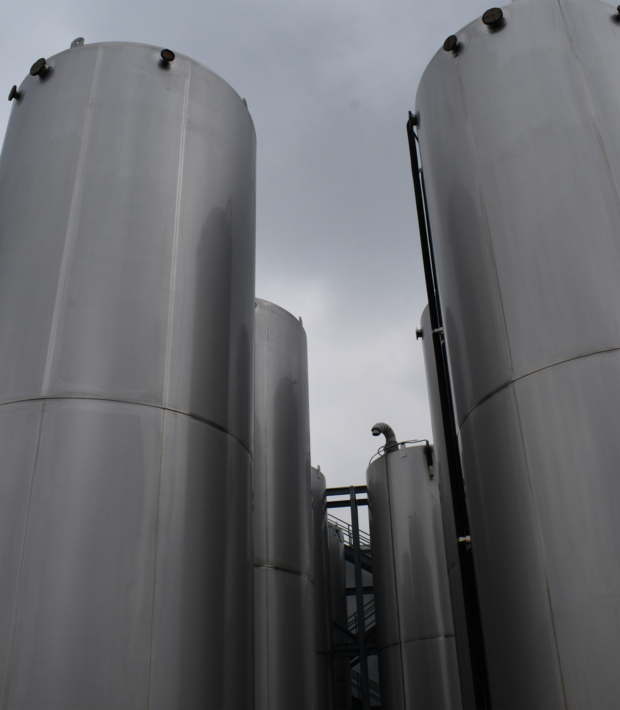 Strategic Preplanning
With experience in Sous Vide tank installation, our team knows the detailed planning and coordination that is required when handling such large items. Our team incorporated a strategic site logistics plan where they were able to stage and unload these tanks allowing for the average installation time to be 12 minutes per tank.
Sous Vide Tank Setting
Take an inside look as our team sets in place these enormous sous vide tanks at a record pace.