Projects
Cedarville School of Business
---
This ongoing design-build will be a new state-of-the-art facility that will house students in the School of Business program as part of Cedarville's 10-year master plan.
CLIENT
Cedarville University
LOCATION
Cedarville, Ohio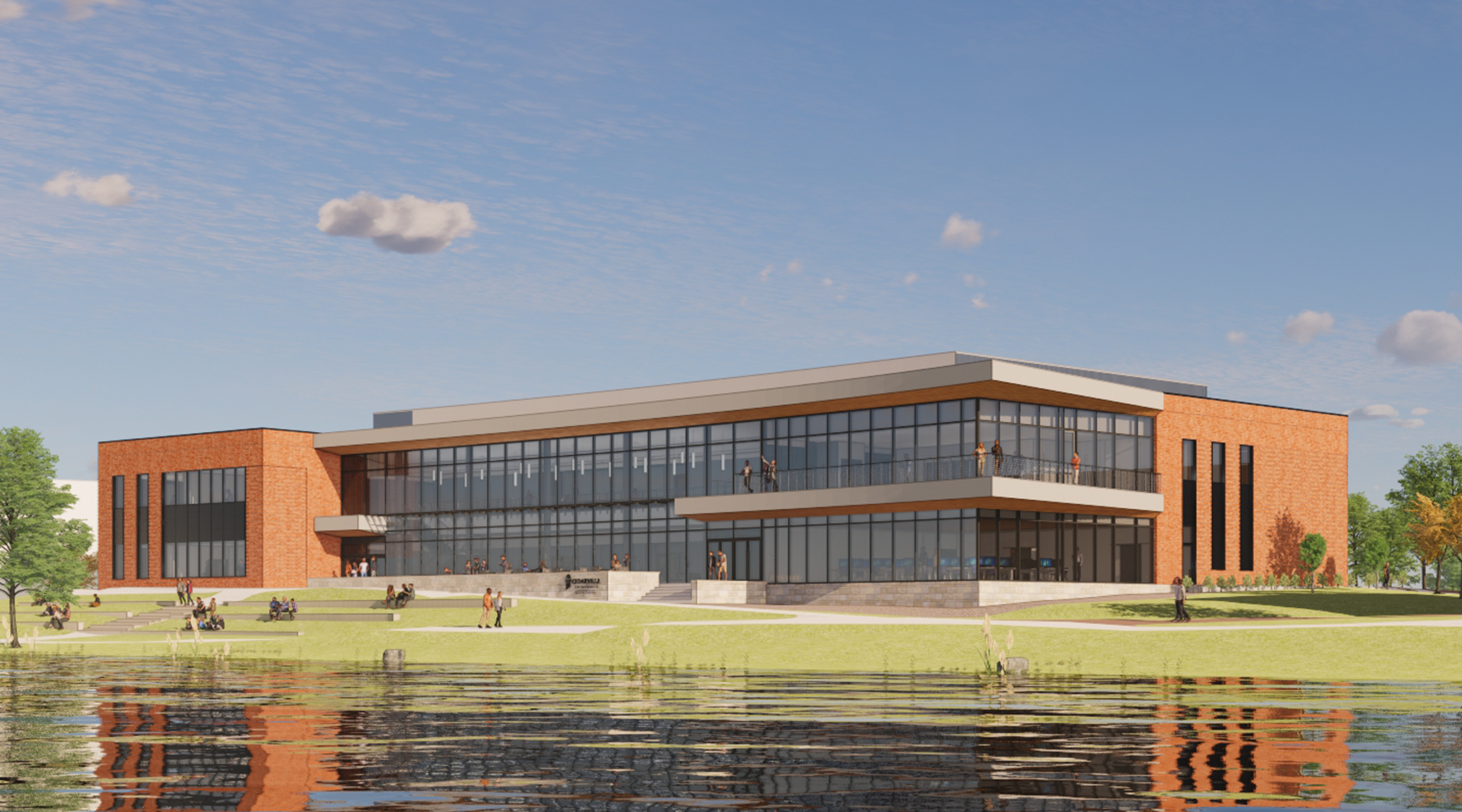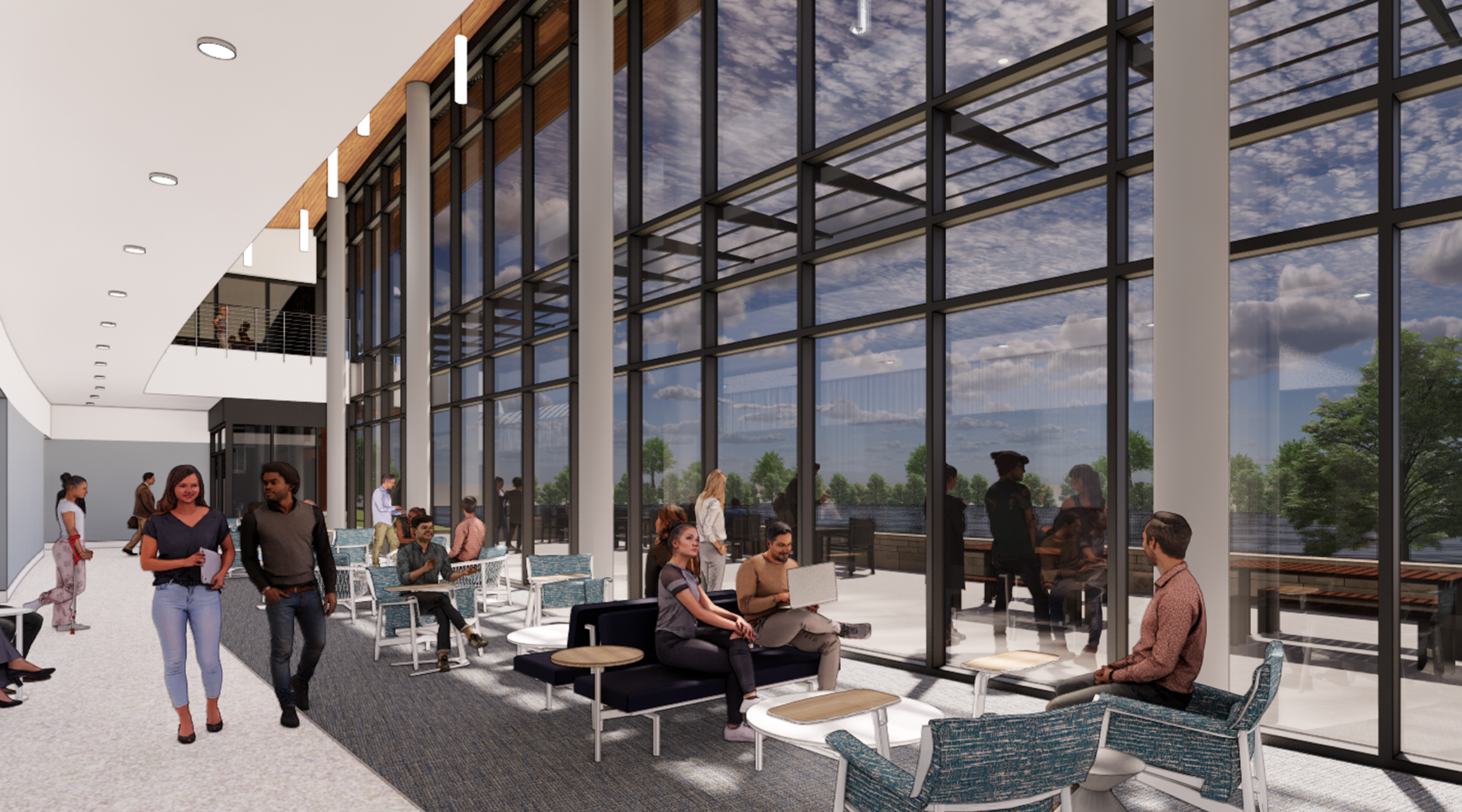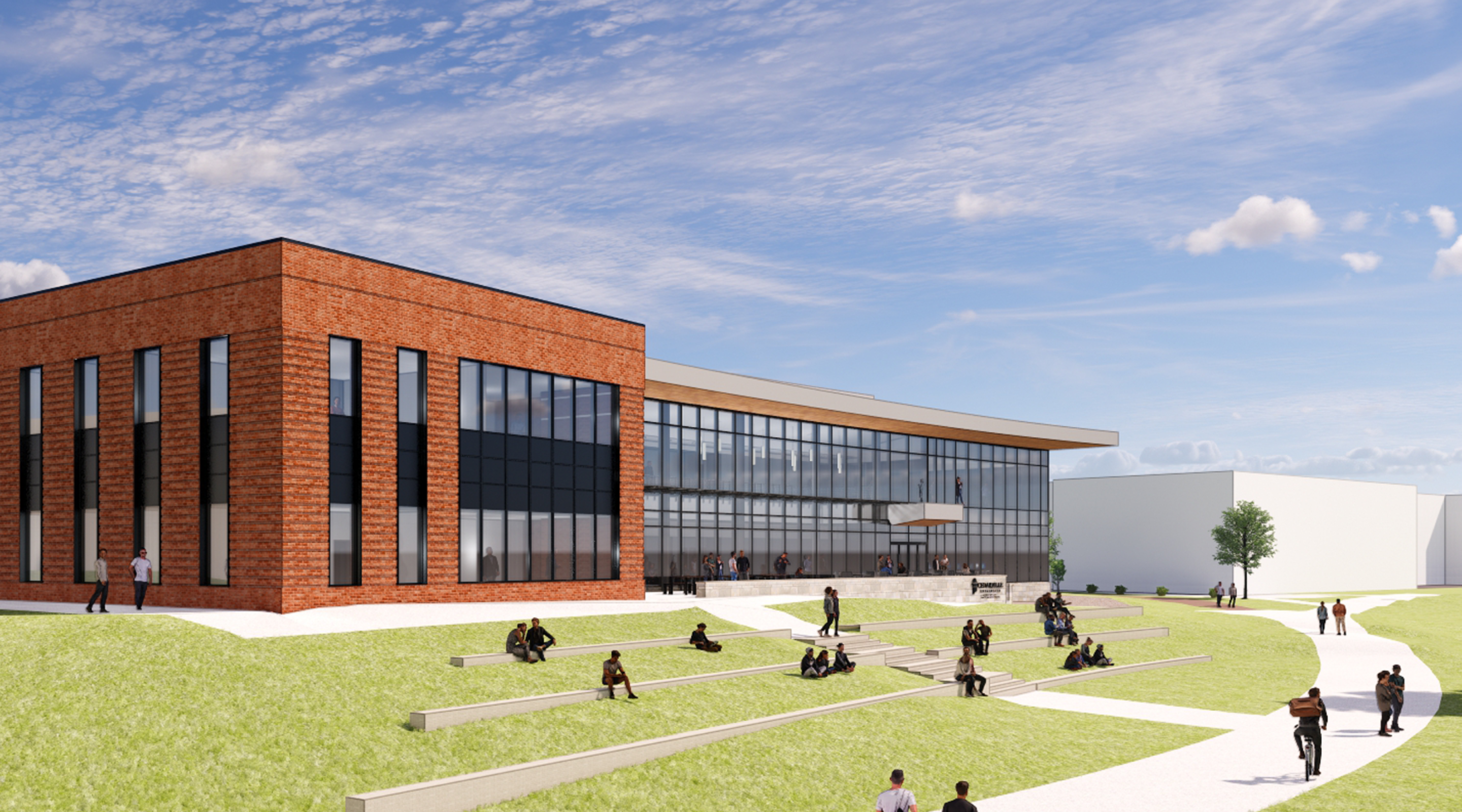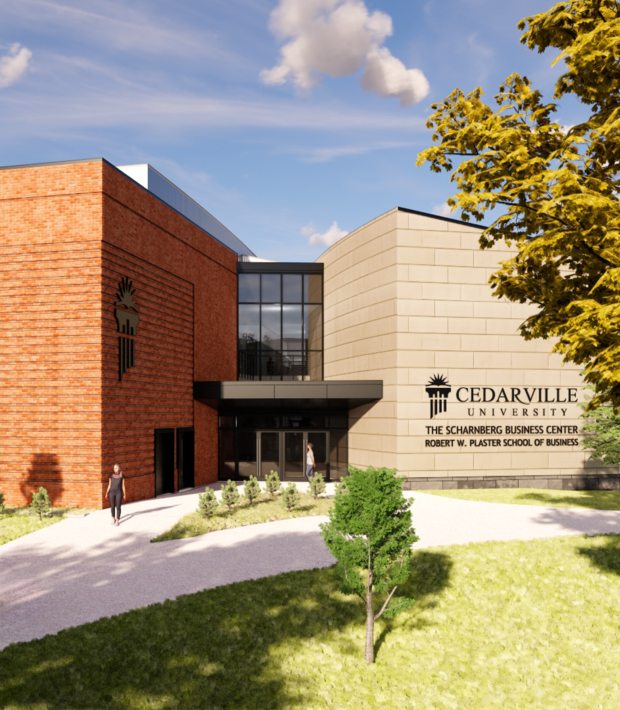 Project Overview
This design-build project consists of a 65,000 SF, 2-story building that will incorporate multiple classrooms, labs, and offices along with a 500-seat auditorium. This new building resides in the middle of campus showcasing views of Cedar Lake from the 2-story curtain wall, cyber security balcony, and the new freshman plaza. Students and staff will have the opportunity to enjoy Einstein Brother's Bagels located on the first floor as they navigate to and from their classes. Custom walnut panels, polished concrete floors and a state-of-the-art audio/visual system highlight the curved features and attention to detail within this showcased building.