Projects
VyStar Parking Garage
---
The VyStar Credit Union parking garage on Forsyth is seven-stories, 293,929 SF in total.
CLIENT
Vystar Credit Union
LOCATION
Jacksonville, Florida
ARCHITECT
Dasher Hurst Architects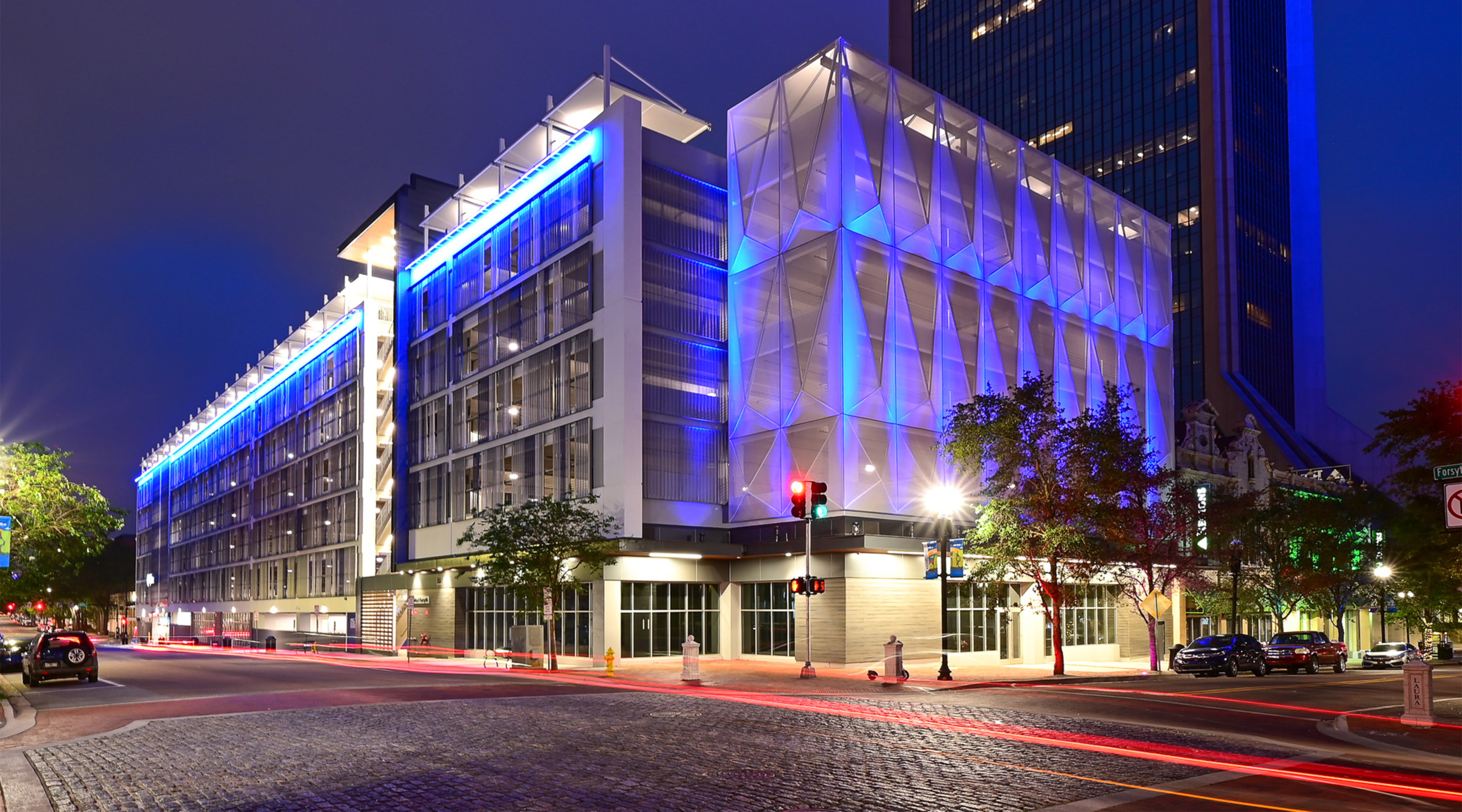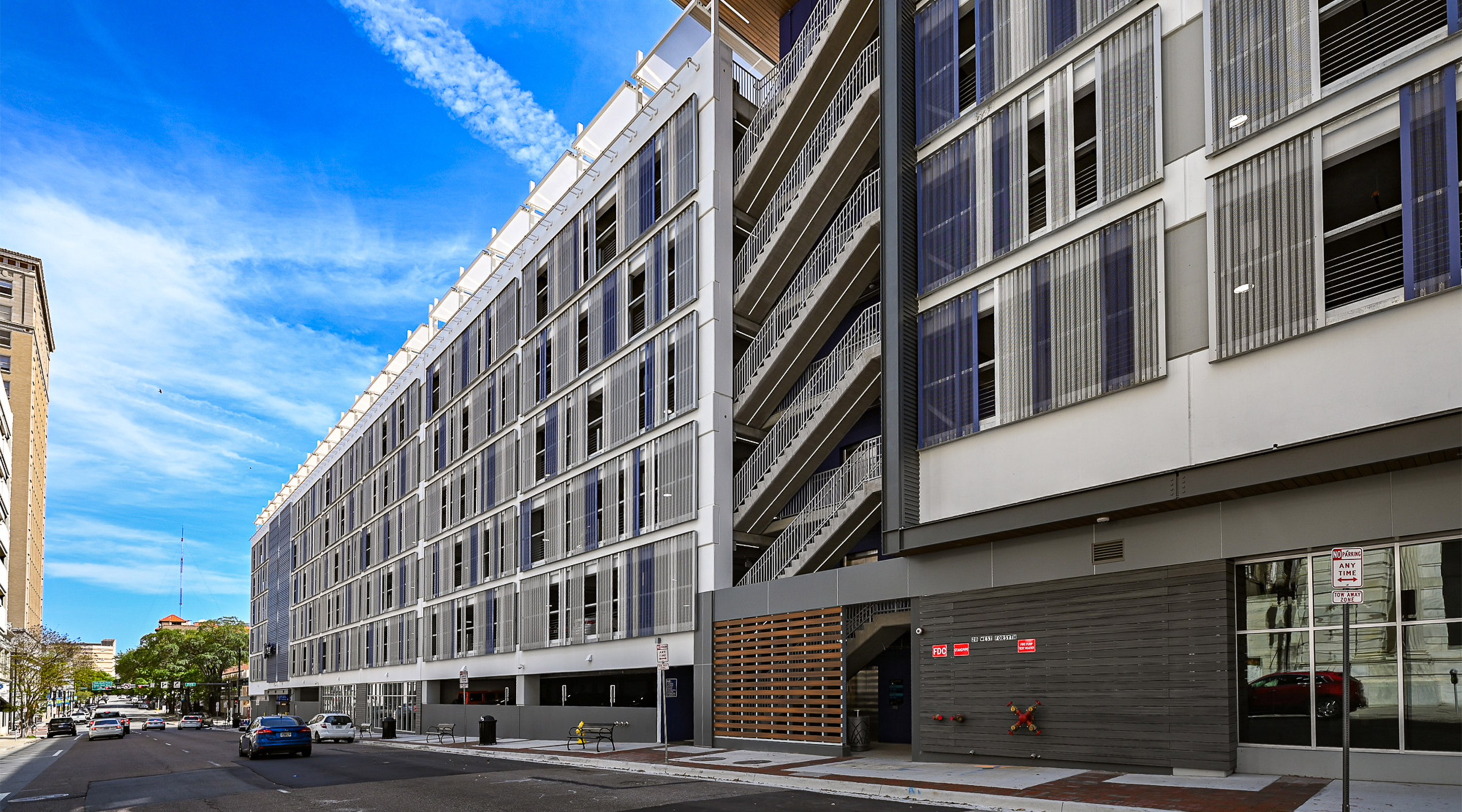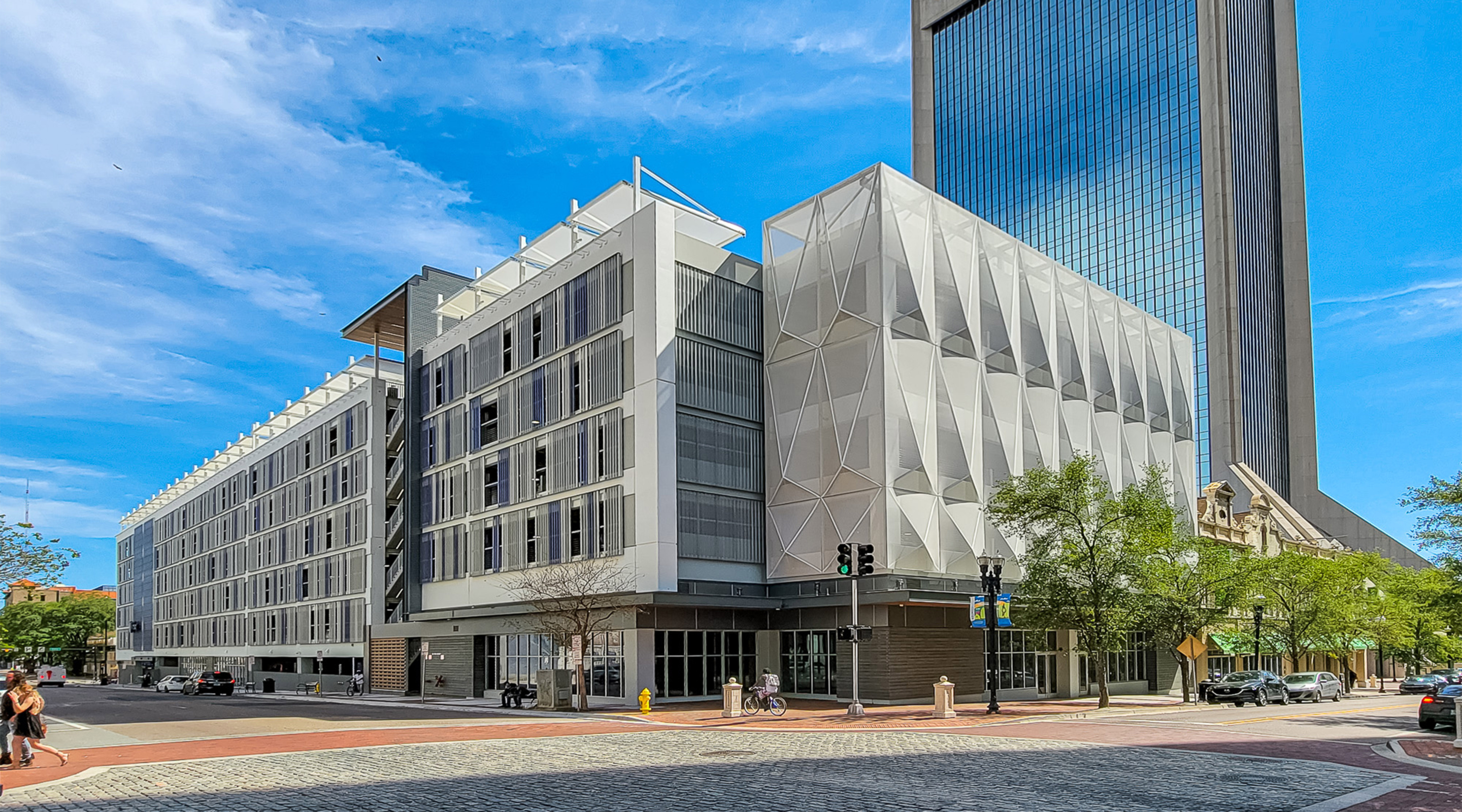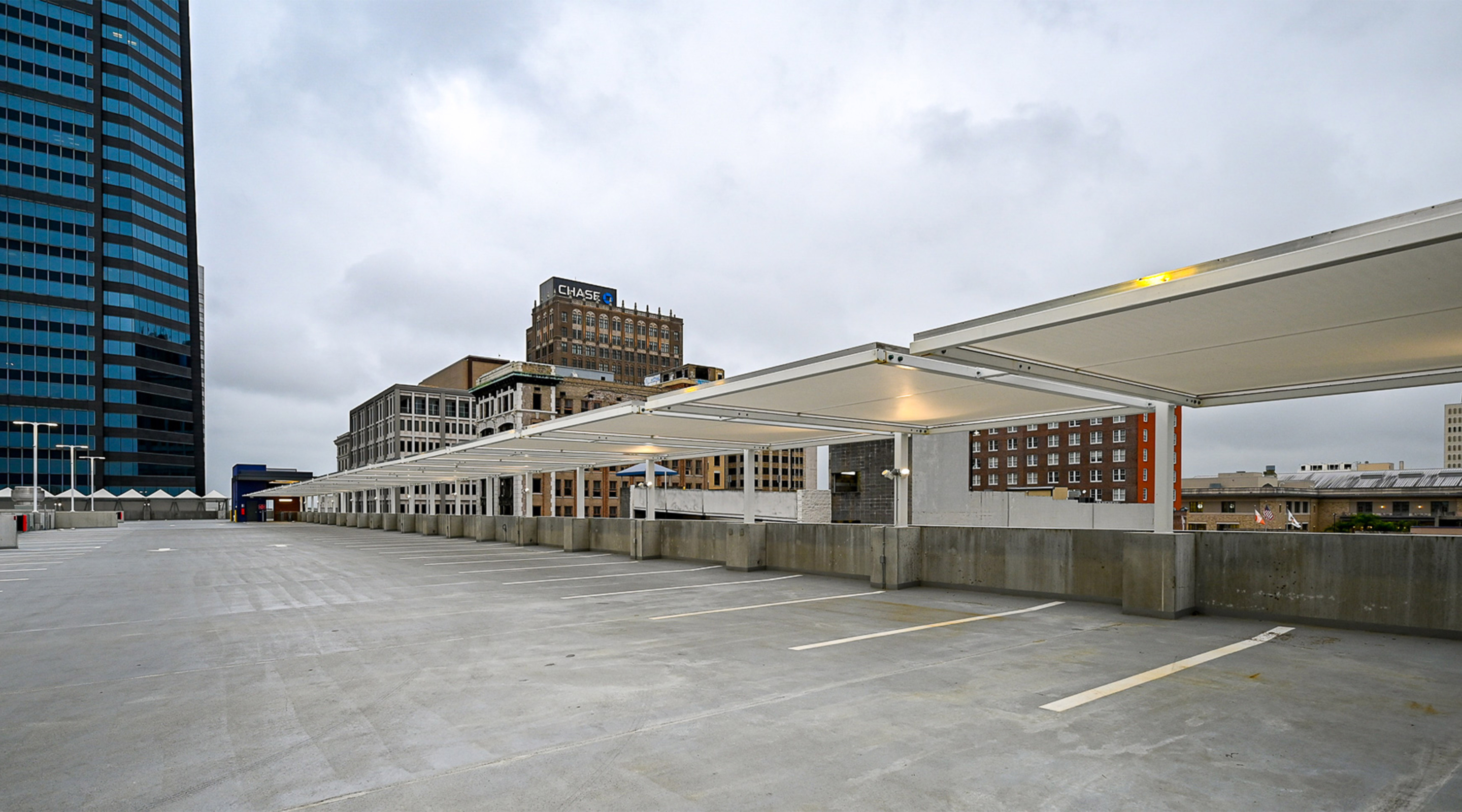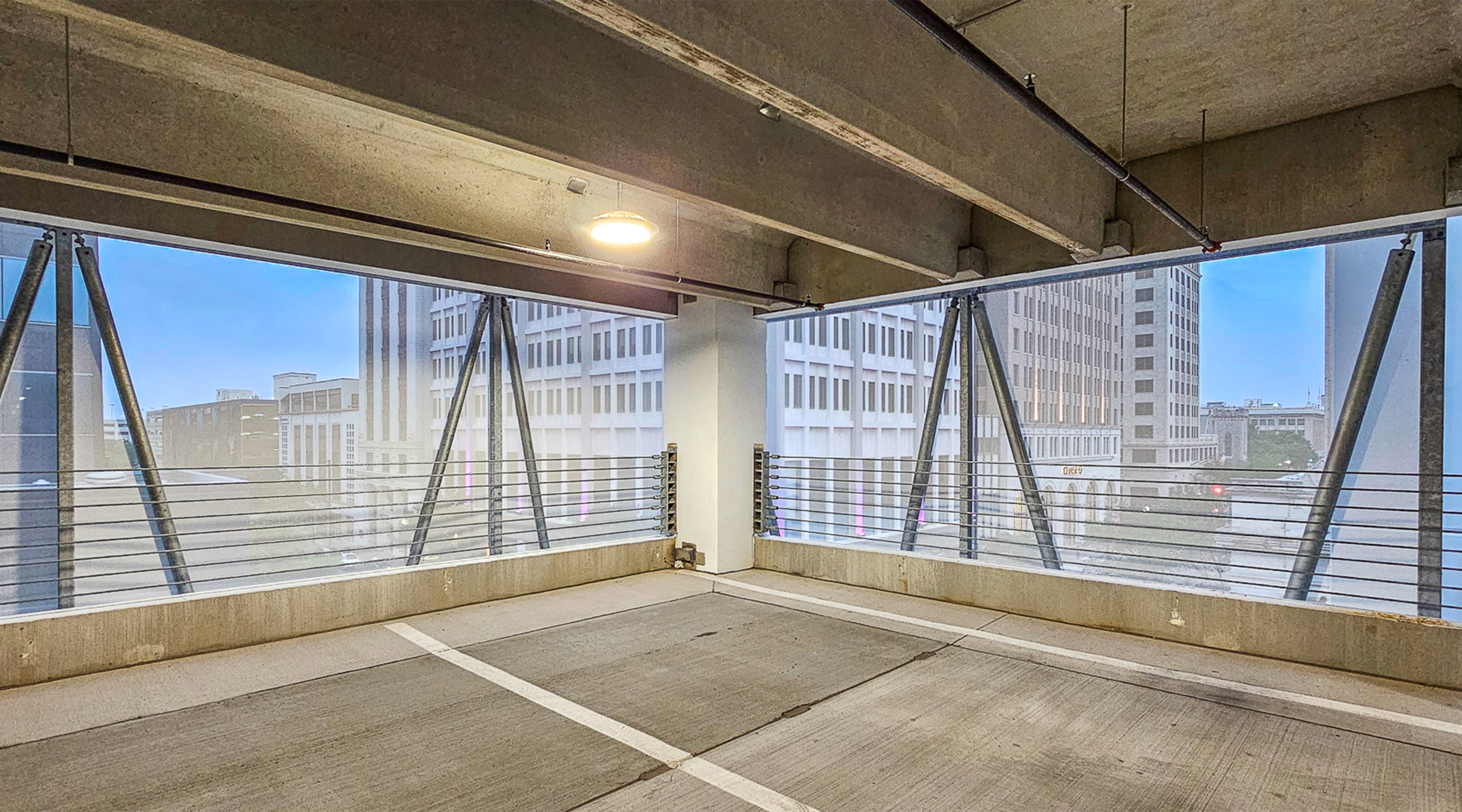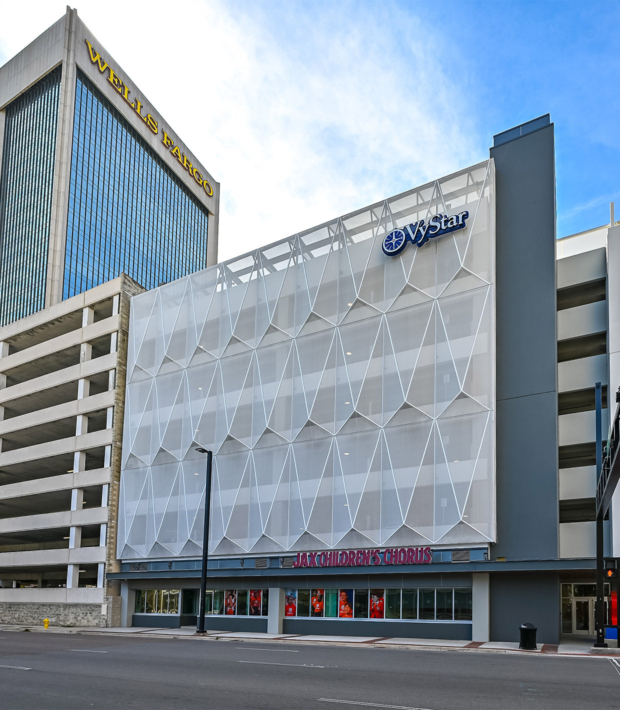 Project Overview
The garage holds 767 parking spots, nine of them being electric charging stations. It consists of four retail spaces and is made up of perforated metal panels, structural steel, and stretch fabric over aluminum extruded tubing. Additional accents are made of Trex, aluminum and glass storefront, and metal accent panels. The garage also has remote programmable accent lighting.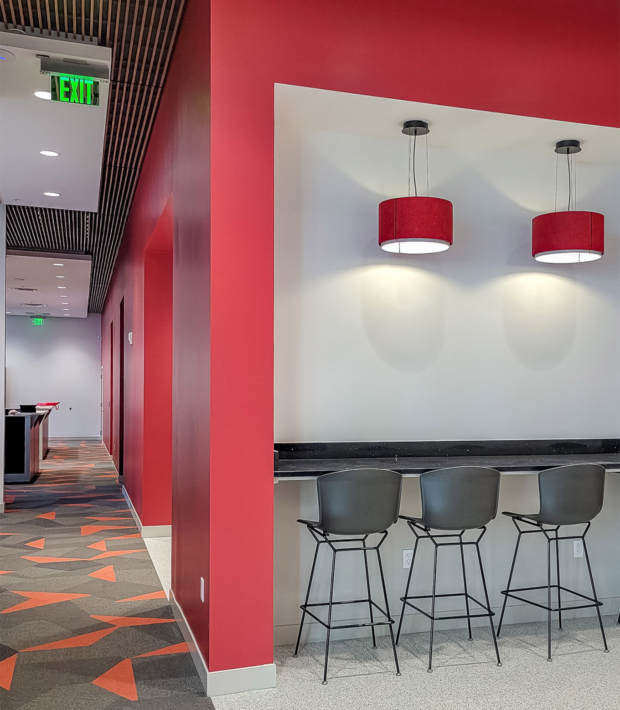 Building Culture
The garage offers secure parking for employees and visitors to the city, and it also features space for businesses and nonprofit organizations. Jacksonville Children's Chorus has found their permanent here with a state of the art facility designed for children and choral music. This new space allows this growing program to support its hundreds of diverse NE Florida youth and their families. The three other tenants are OneJax—a non-profit that promotes racial, religious, and cultural tolerance in the area, Level the Playing Field Leadership Academy—a non-profit that empowers young male athletes of color from single-parent homes to become successful on and off the field, and Pour Taproom—a self-serve taproom experience.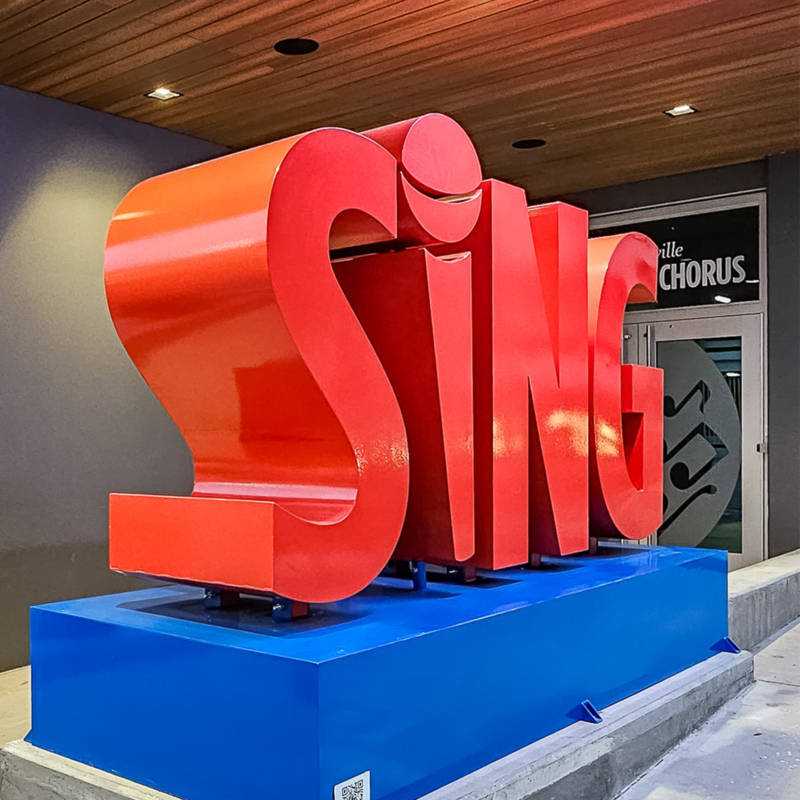 I couldn't be happier and more grateful to Danis for everything that they have done for us. They approached this with such joy. It almost seemed like this was their first project but with hundreds of years of experience.
Darren Dailey
President & Artistic Director, Jacksonville Children's Chorus