Projects
St. Elizabeth Healthcare Clinical Lab
---
This 20,000 SF clinical lab expansion involved two enabling projects and 10 phases of construction all while keeping the lab fully operational.
CLIENT
St. Elizabeth Healthcare
LOCATION
Edgewood, Kentucky
ARCHITECT
Champlin Architecture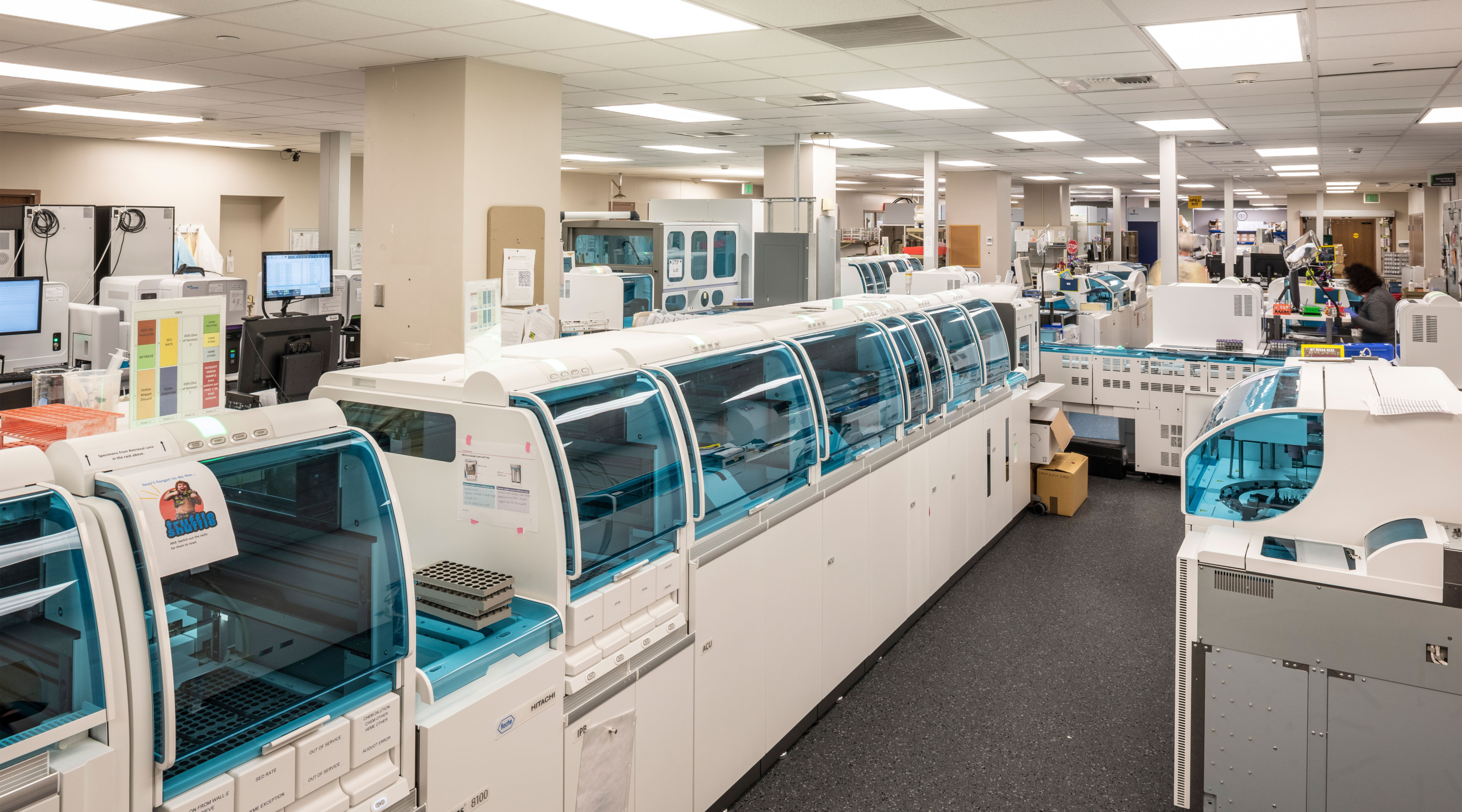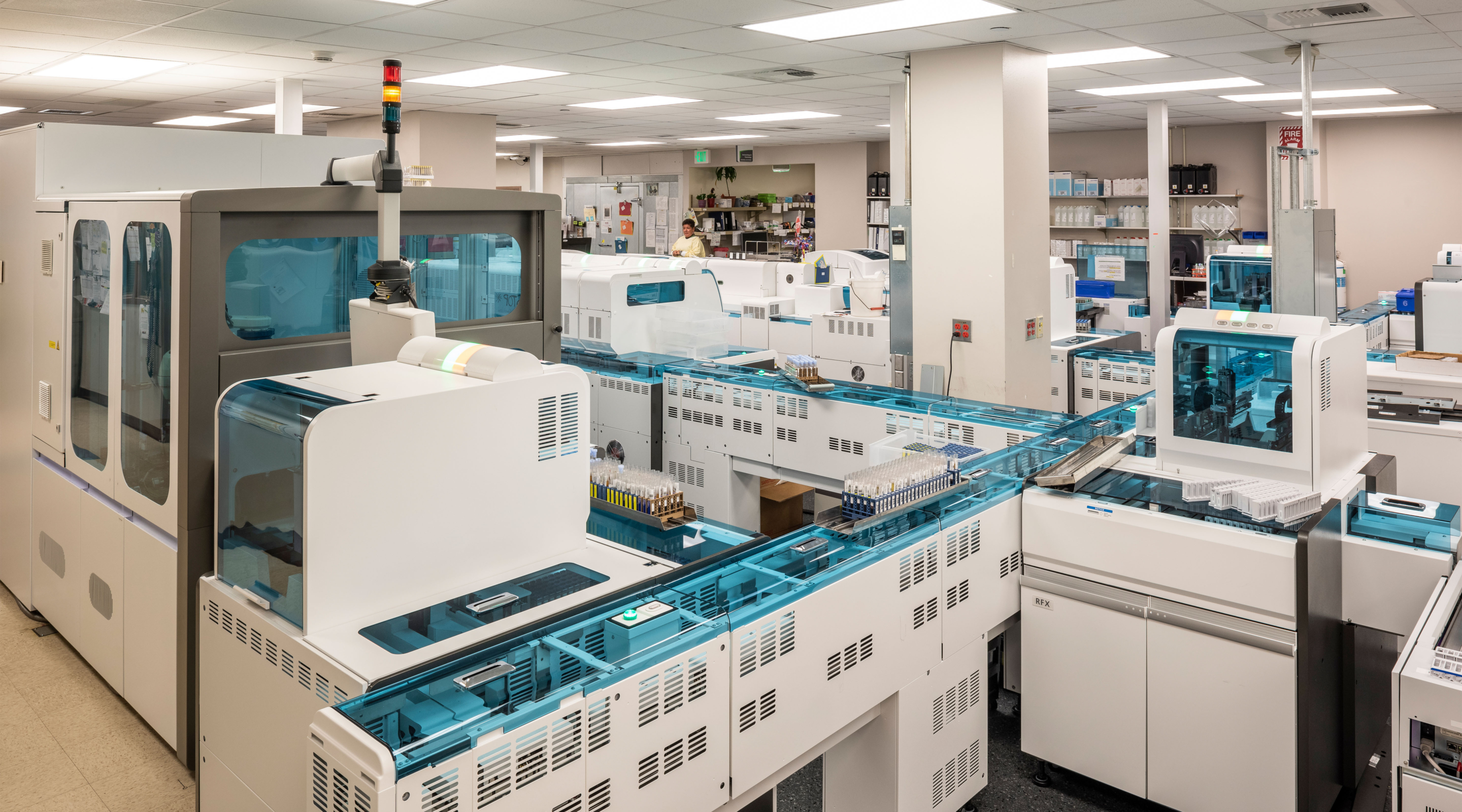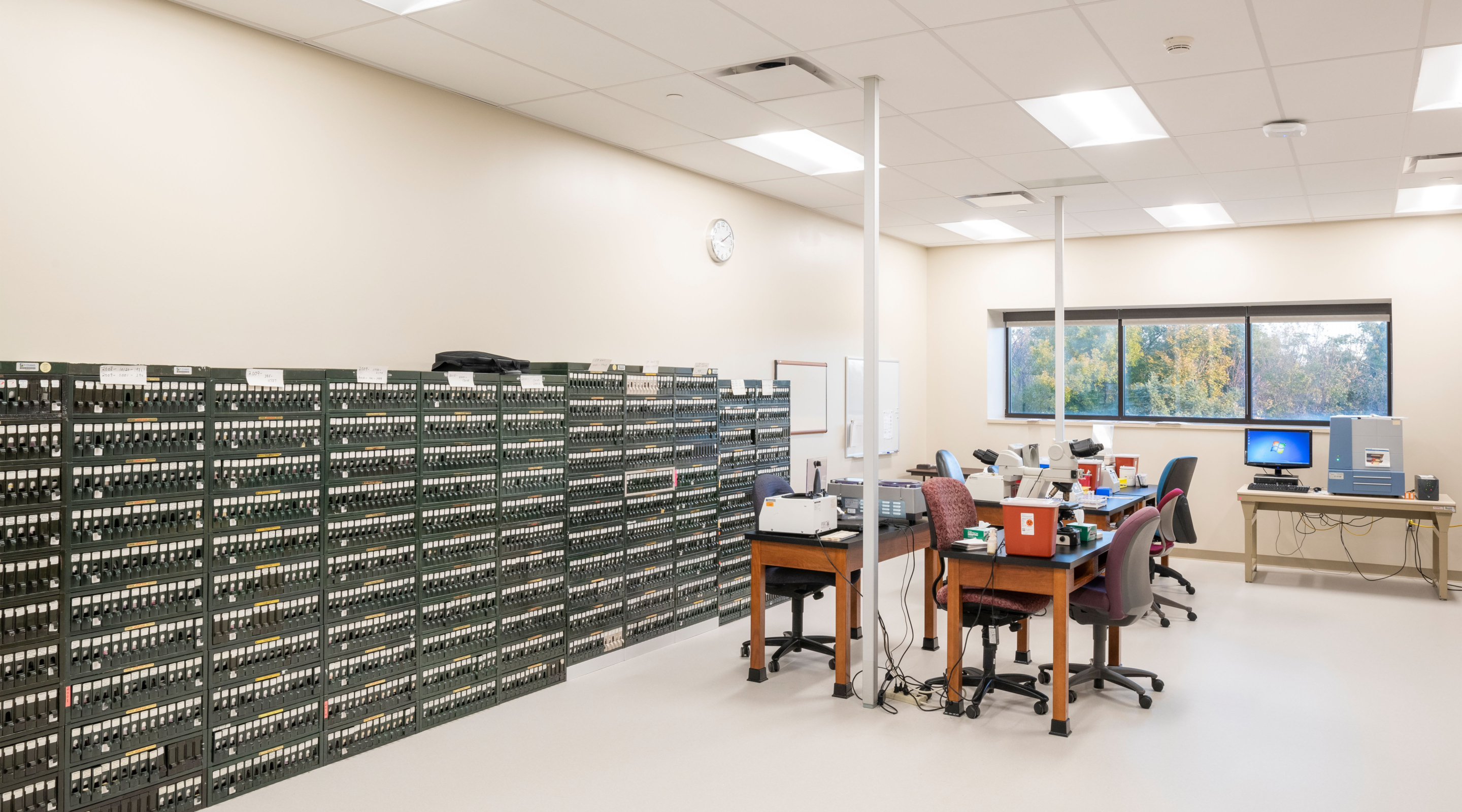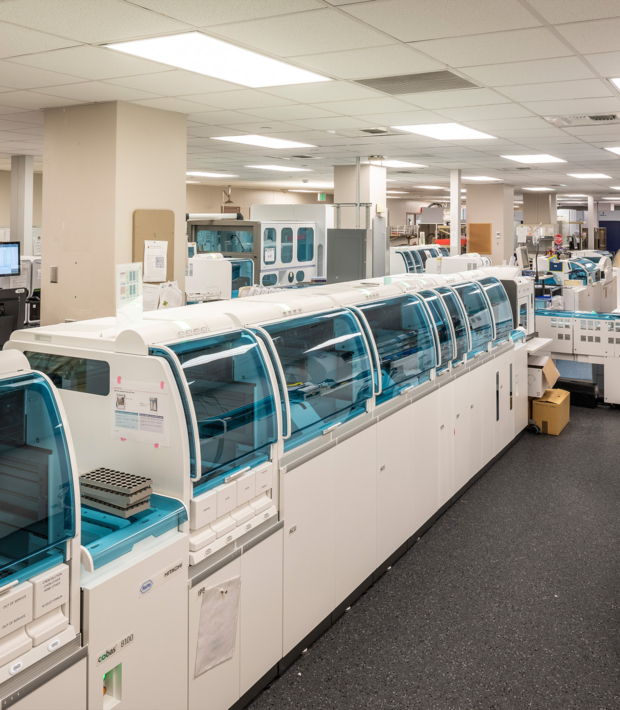 Project Overview
St. Elizabeth Healthcare and TriHealth created a new joint venture laboratory to offer comprehensive, high-value outpatient laboratory services to the Tri-State area. The partnership brought together two outpatient laboratory operations to form a single, combined laboratory organization at St. Elizabeth's Edgewood campus. The 20,000 SF lab is now able to perform Chemistry, Hematology, Immunology, Microbiology/Molecular lab work for both St. Elizabeth Healthcare and TriHealth. Most of the blood work performed is received from both hospital systems' outreach facilities. The facility performs some inpatient lab work for both healthcare systems.
Planning + Coordination
To expedite the implementation of the lab expansion, St. Elizabeth and Tri-Health determined what new laboratory equipment was required and secured delivery dates prior to completion of design. While the design team incorporated the equipment into the final layout, Danis took the lead in determining the sequencing of equipment moves to keep the facility in operation.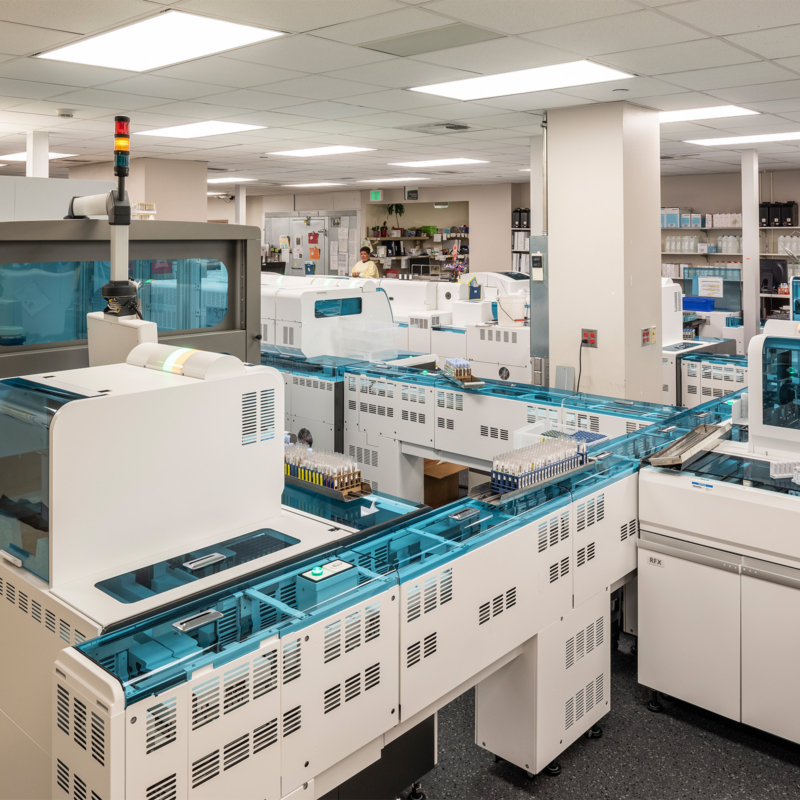 Looking at the final project, my high expectations were not only met but exceeded. The timelines of all work teams, albeit a stressful fast-tracked project, the safety of construction teams including minimizing noise, cleanliness, flexibility, constant communications, and check-ins with architects, HVAC teams, equipment vendors, walkthroughs, updates, documents, and working directly with our section managers were impressive.
Trish Nortmann, MBA, MT (ASCP)
System Director of Laboratory Services, St. Elizabeth Healthcare/Preferred Lab Partners, LLC