Projects
Disabled American Veterans National Headquarters
---
This brand new, 2-story, 67,500 SF facility serves as the headquarters for Disabled American Veterans and was completed in 14 months with state of the art designs
CLIENT
Disabled American Veterans
LOCATION
Erlanger, Kentucky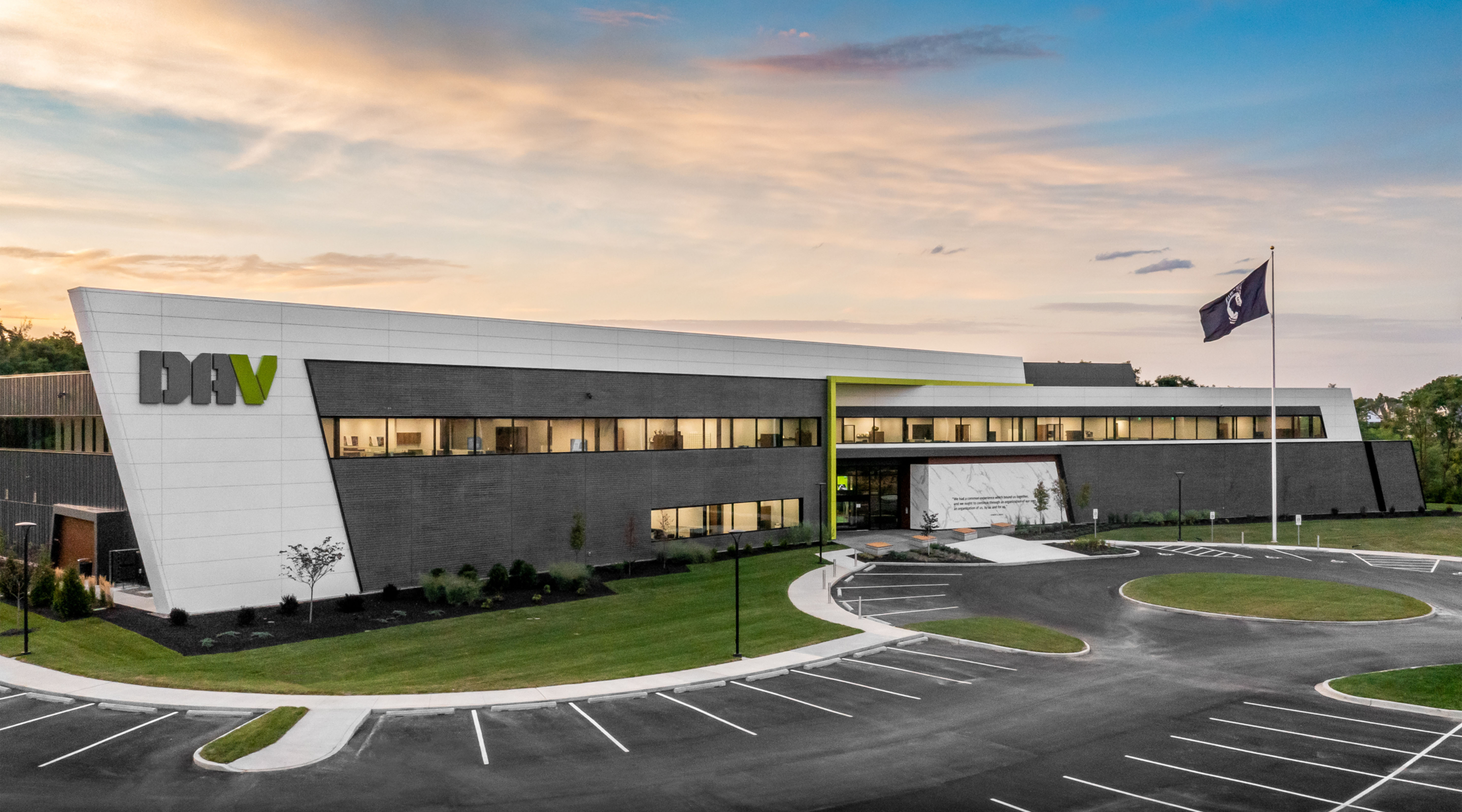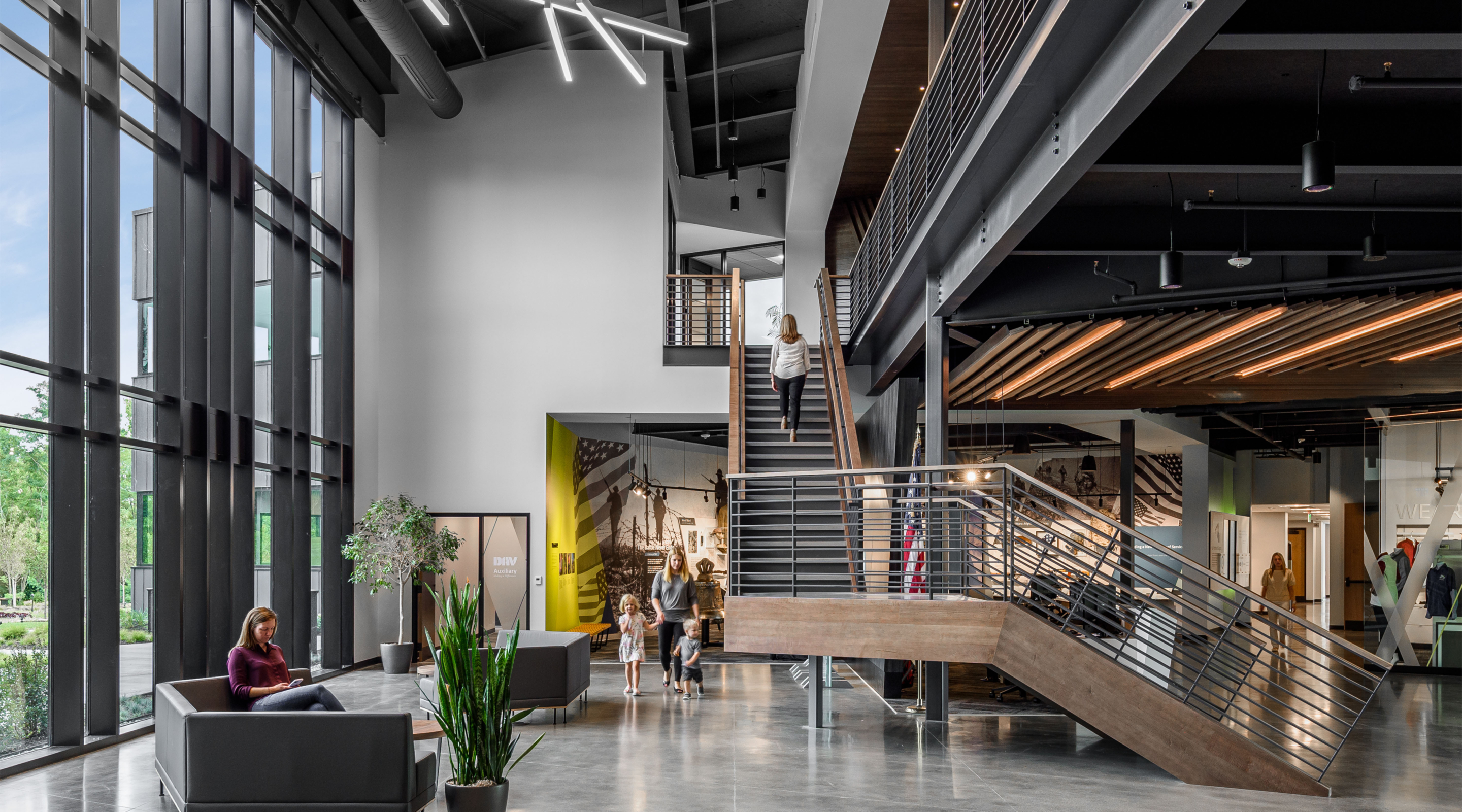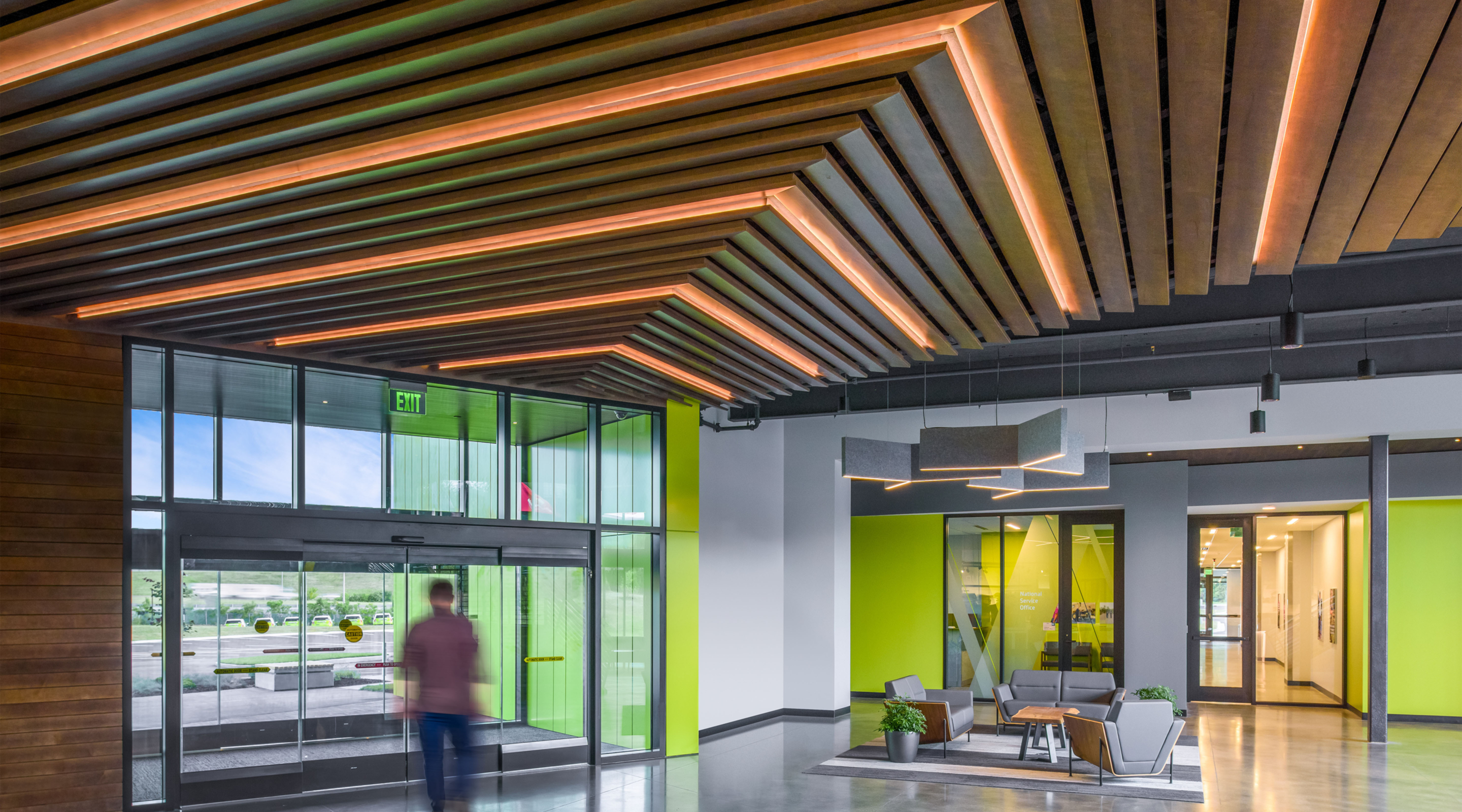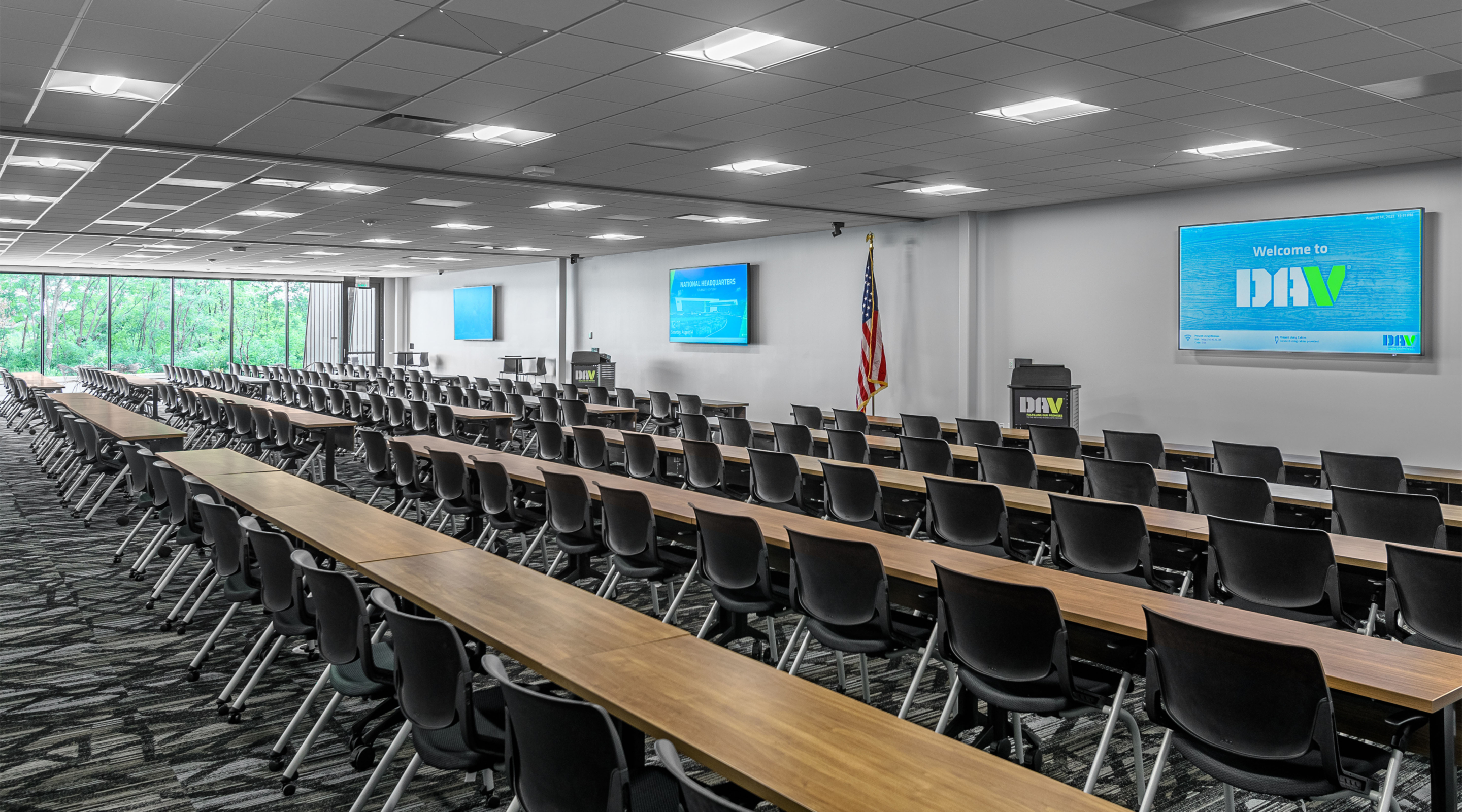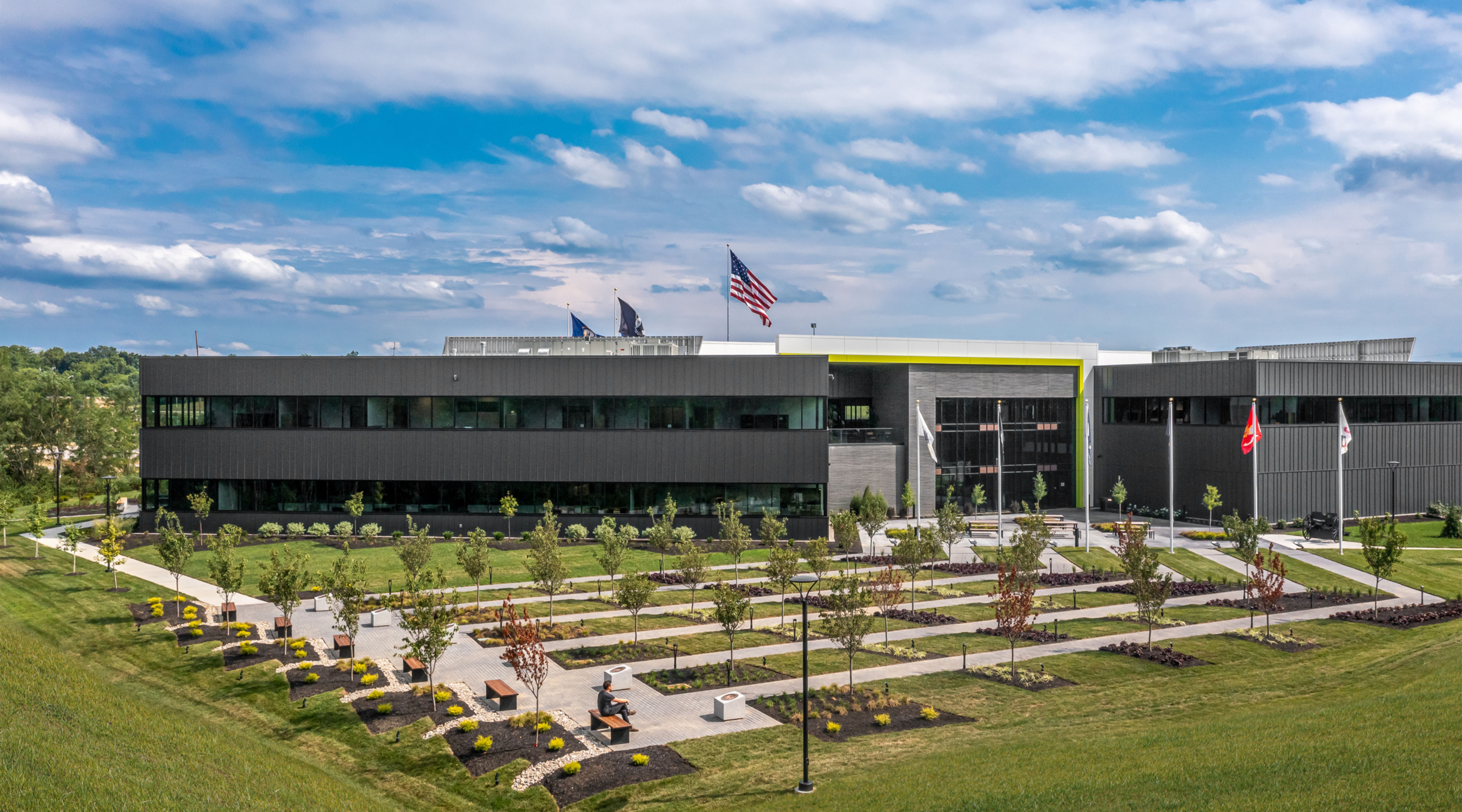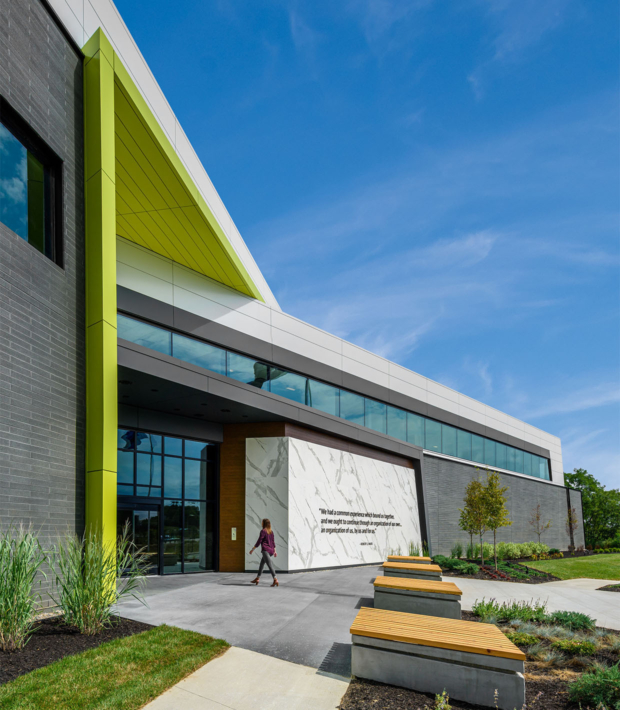 Project Overview
This new national headquarters is home to 200 employees. The building has a modern character with lots of exterior glass and natural light in the office spaces, polished concrete floors in the front of house areas, and many huddle and collaboration rooms to promote teamwork. Also included within the building are a Museum space of DAV's history, DAV Merchandise Store, and large Training Rooms with state of the art AV systems.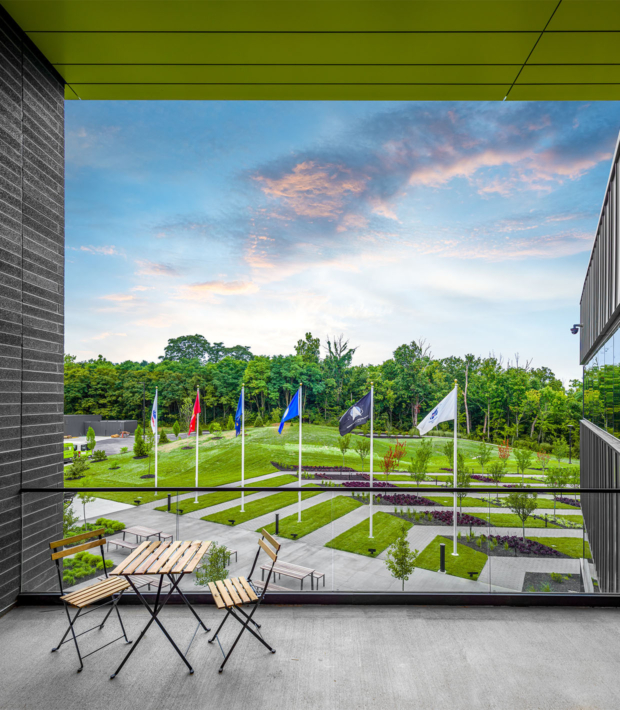 Underground Challenges
This large 13 acre project was built on a slab of fatty soil. Adjacent to DAV is Sun Behavioral Hospital which our team previously built. Danis had intimate knowledge of the project site before breaking ground—the adjacent site had several challenges including the fatty clay soils and underground utilities. We understood the potential issues of the project, and implemented plans to mitigate the soil concerns during the wet spring months. Our knowledge of underground utility locations was able to save the project time and money.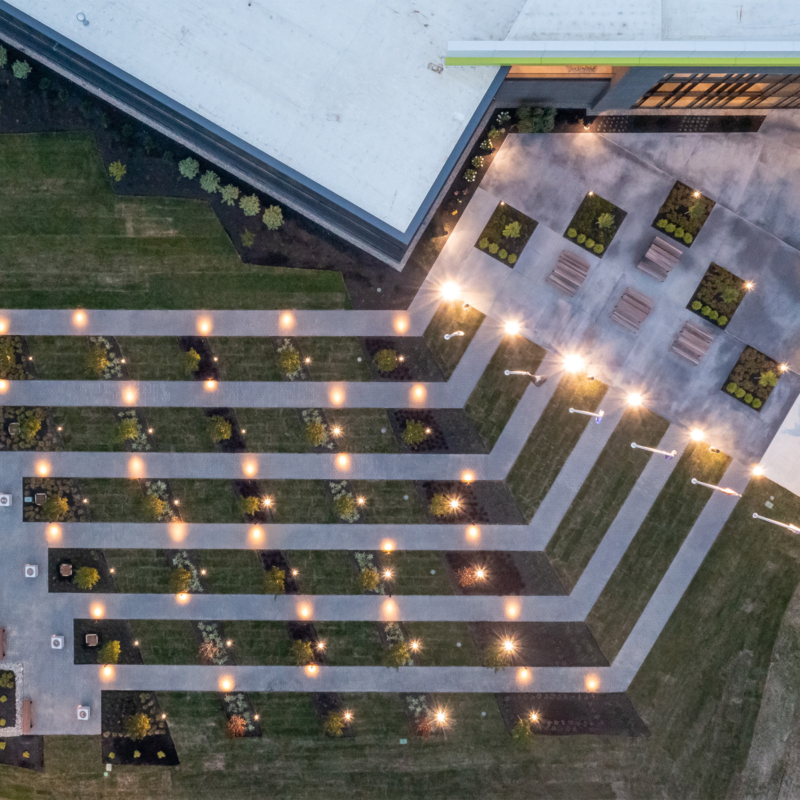 The ability of your pre-construction staff to provide detailed estimating and project scheduling enabled your construction management team to efficiently execute the new building construction and expedite the work. This allowed DAV to evaluate and approve several sustainable building options as part of the design/build process, and to incorporate many value-added amenities to the project.
Lyle Stiles
Senior Project Manager, Cushman & Wakefield