Projects
Confidential Client Quality Control Lab
---
This 2,500 SF renovation resulted in an ISO 8 cleanroom laboratory, as well as 800 SF new construction annex to support the lab. The new lab brings efficiencies to the client by integrating all lab functions of the production facility within one central, open-concept lab space. The space is used to test the purity of products as they come off the manufacturing line to ensure everything is within specifications.
CLIENT
Confidential Client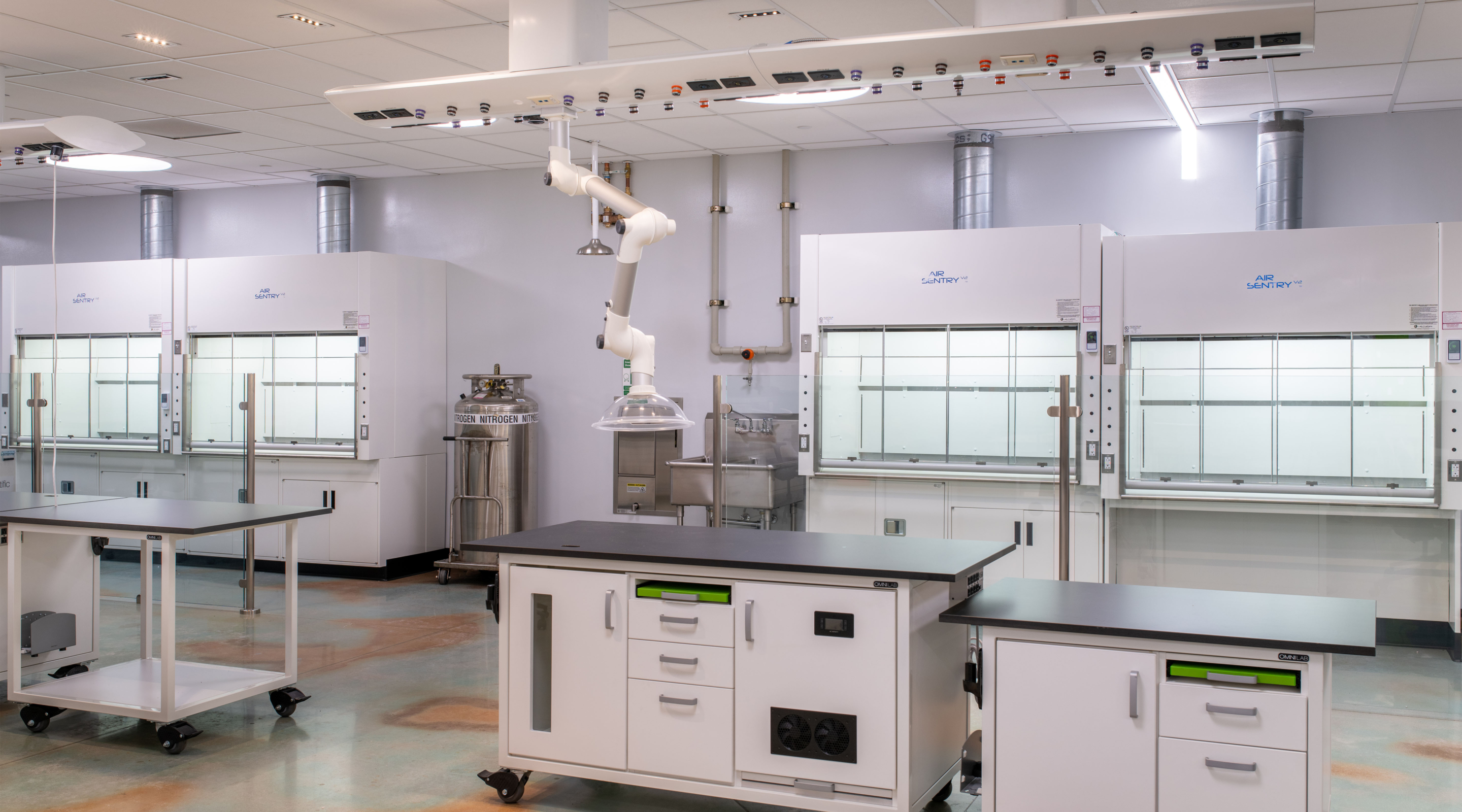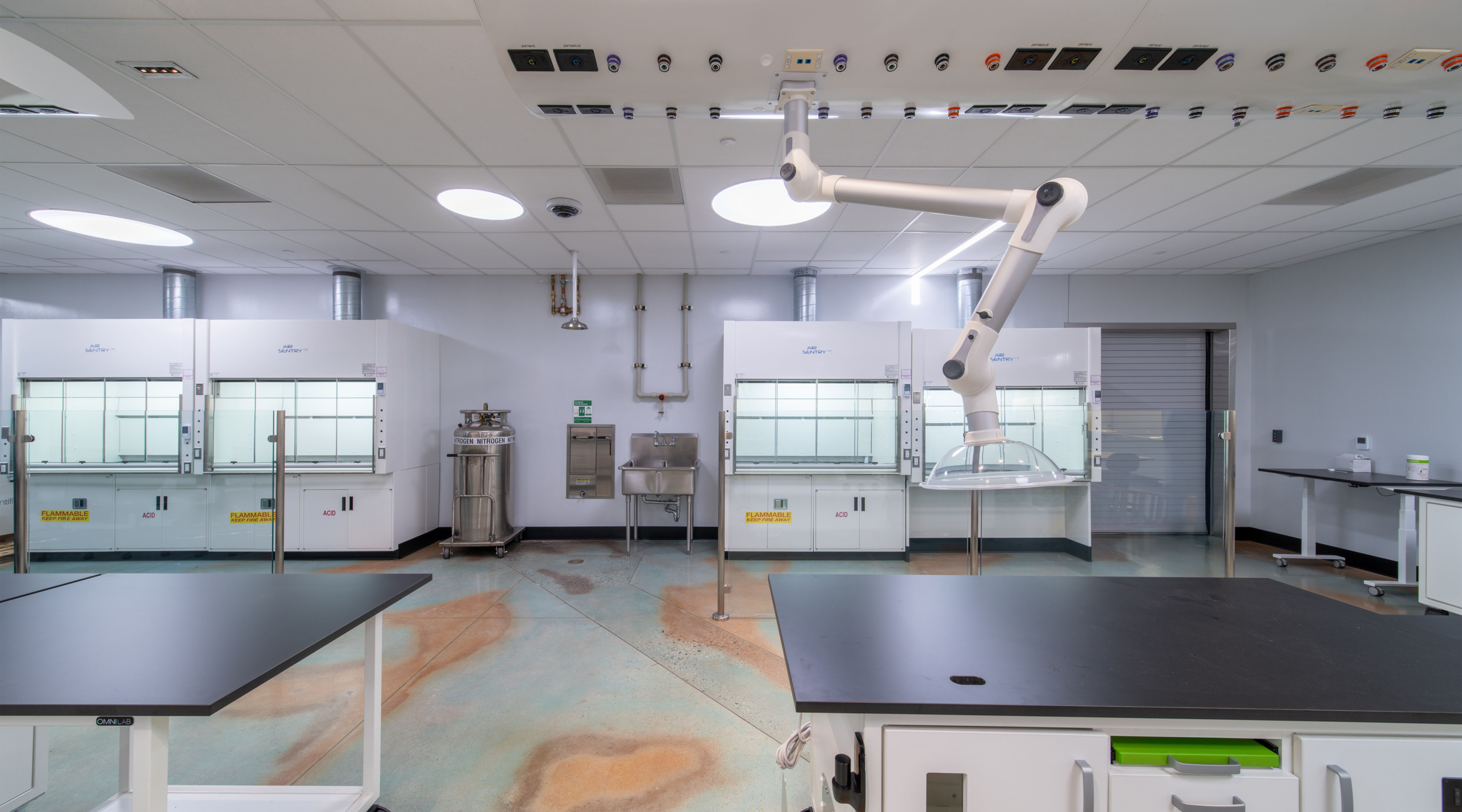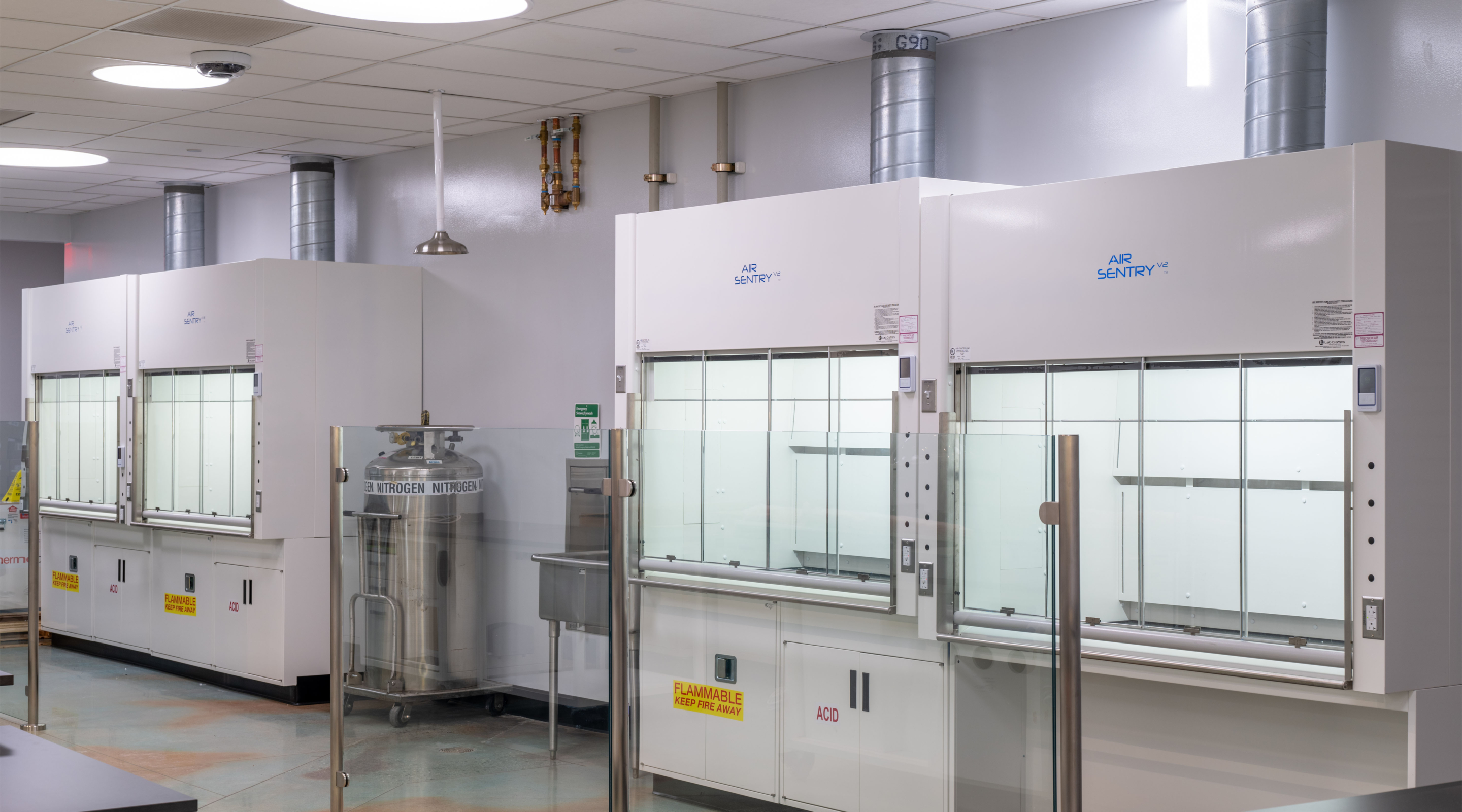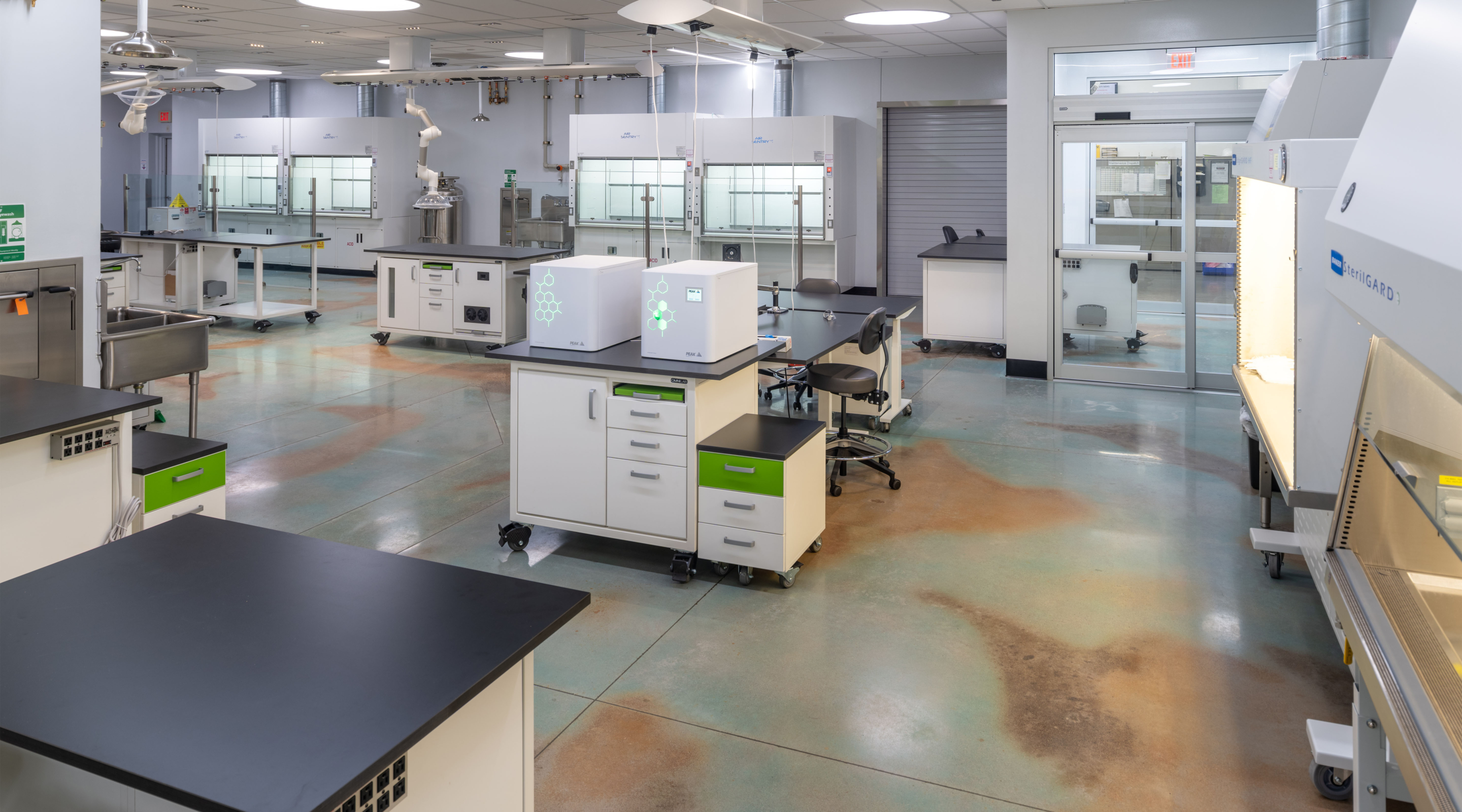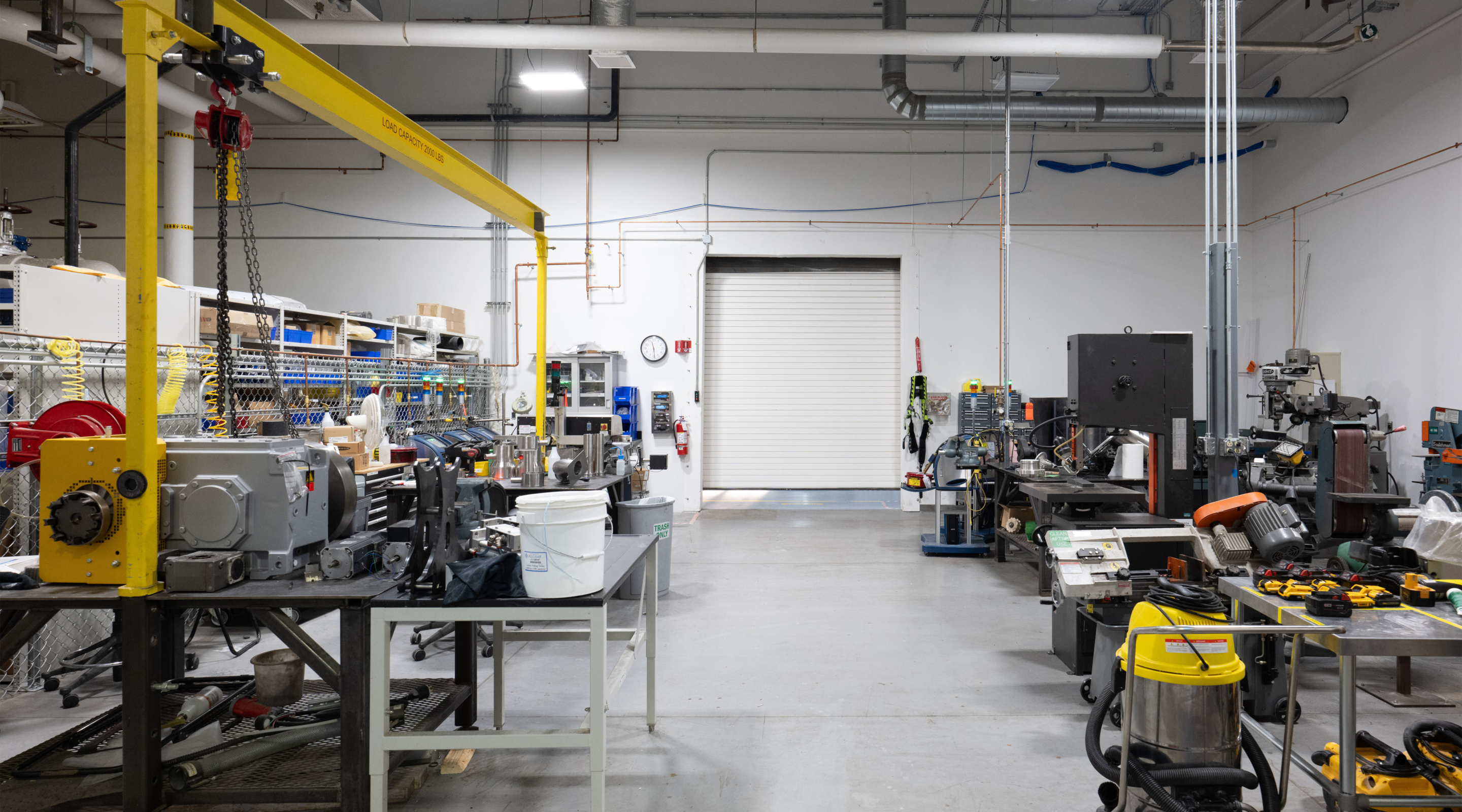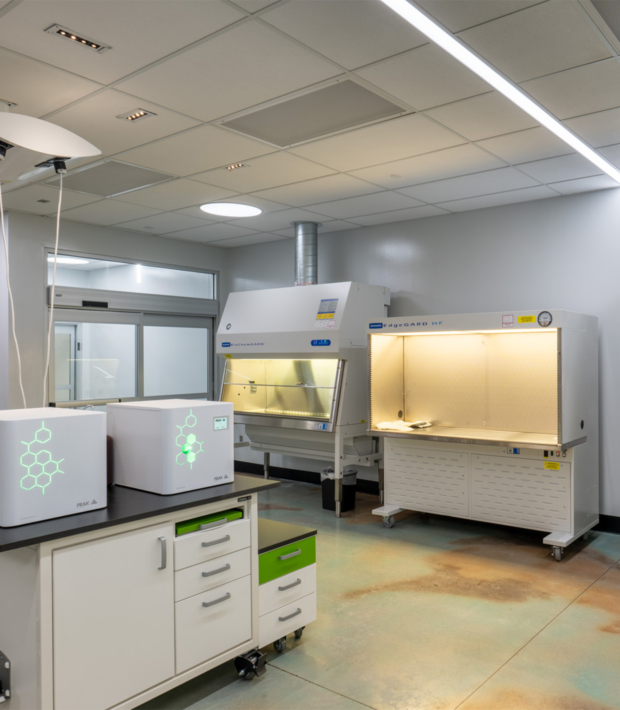 Project Overview
The lab features customized recessed LED lighting and epoxy urethane floors. The lab contains a 400 MHz nuclear magnetic resonance system, two Class II biological safety cabinets (one Type B2, one Type A2), two laminar flow hoods, four fume hoods, a reverse osmosis purified water system, and nine overhead utility carriers with inert gas, power, data, and exhaust snorkels.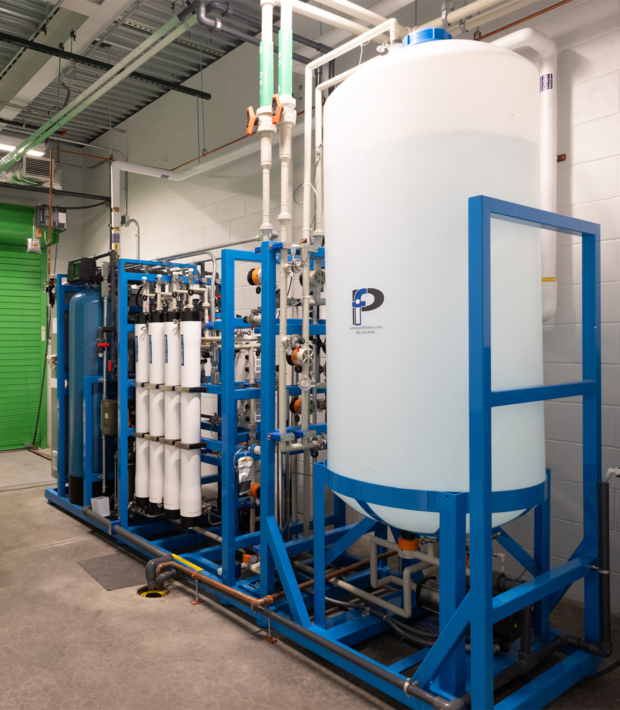 Relocation + Addition
The space was previously occupied by a maintenance office and workshop. The first phase of this project relocated those functions in order to free up the central real estate for the QC lab. Also during this phase, an 800 SF annex containing the purified water and gas systems that support the QC lab was added. The annex contains a loading dock, a reverse osmosis/deionized water system, generators for nitrogen and zero air, and gas bottle storage.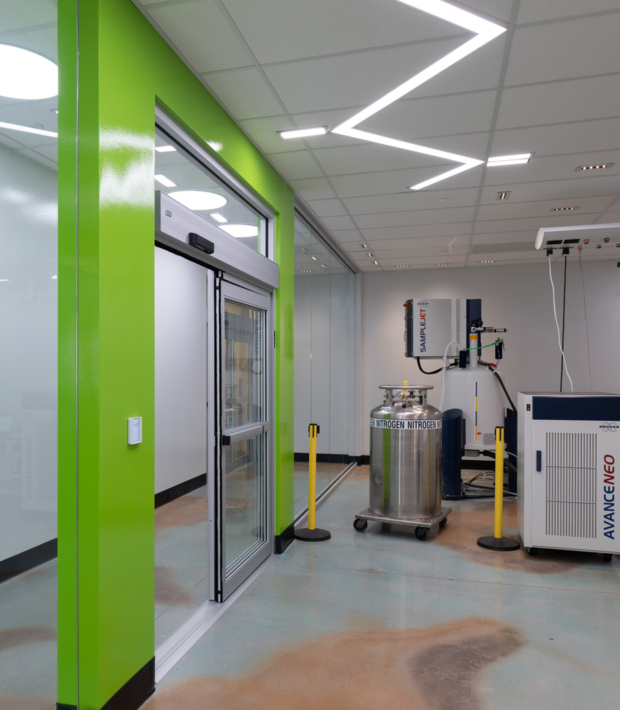 Uninterrupted Production
This project faced the challenge of working adjacent to Current Good Manufacturing Practice (cGMP) production space that was required to be kept operational seven days a week. Complex MEP infrastructure serving both the lab and annex required shutdowns and tie-ins to the facility's existing systems that had to be pre-planned and done when the plant was operating at less-than maximum capacity.