Projects
CareSource Pamela Morris Center
---
This six-story, 205,000 SF new facility is an integral part of Dayton's urban core and was completed in 21 months, despite many complexities.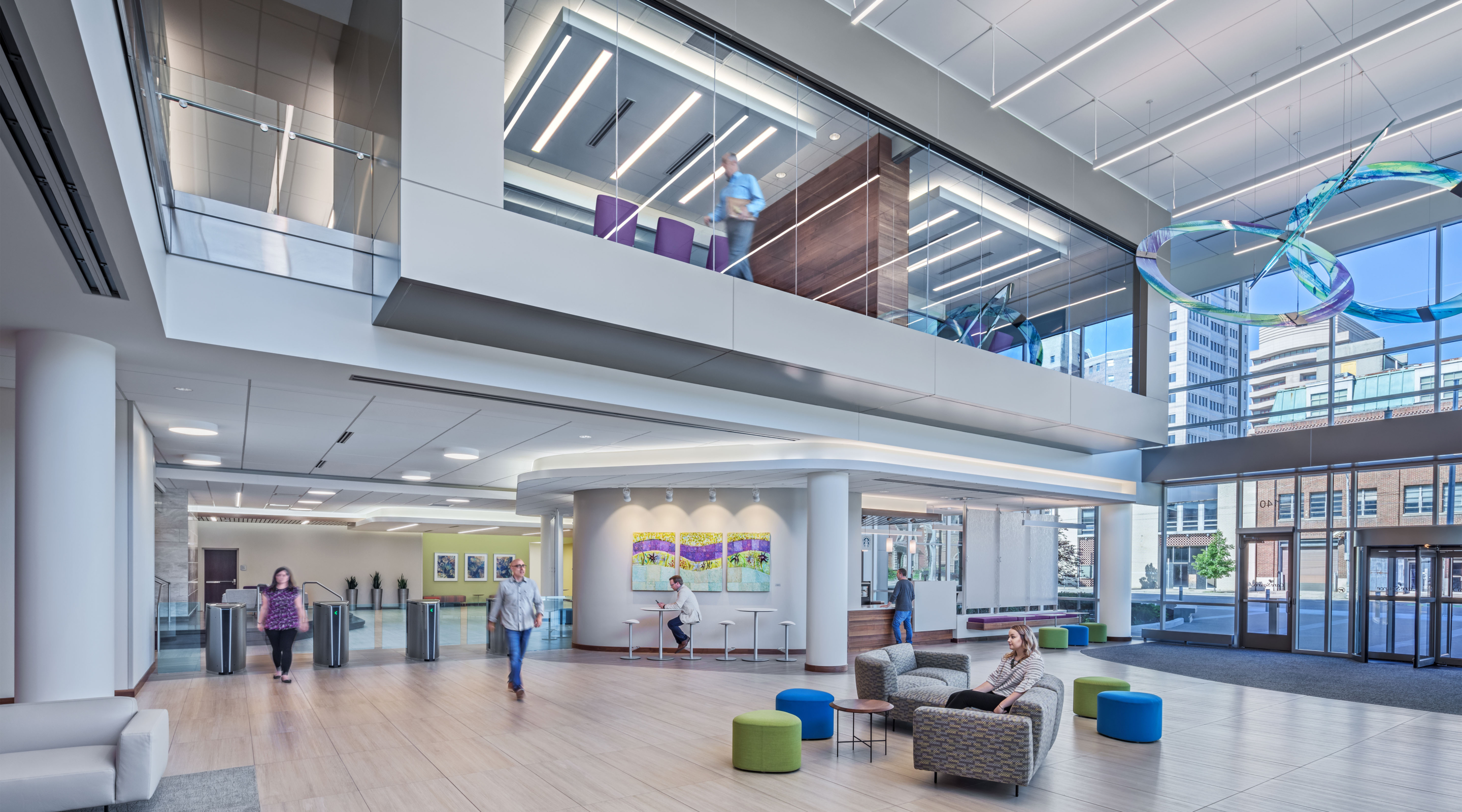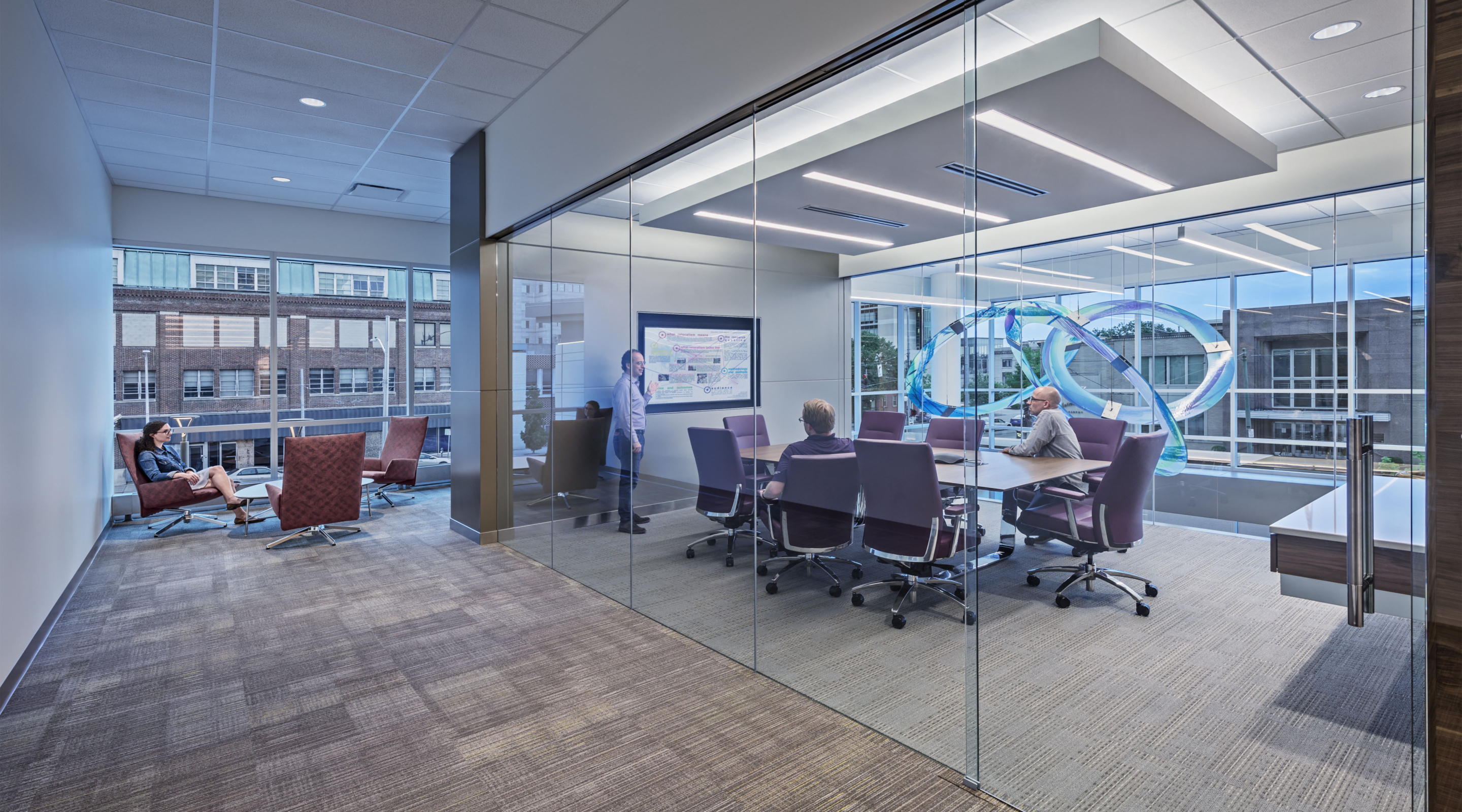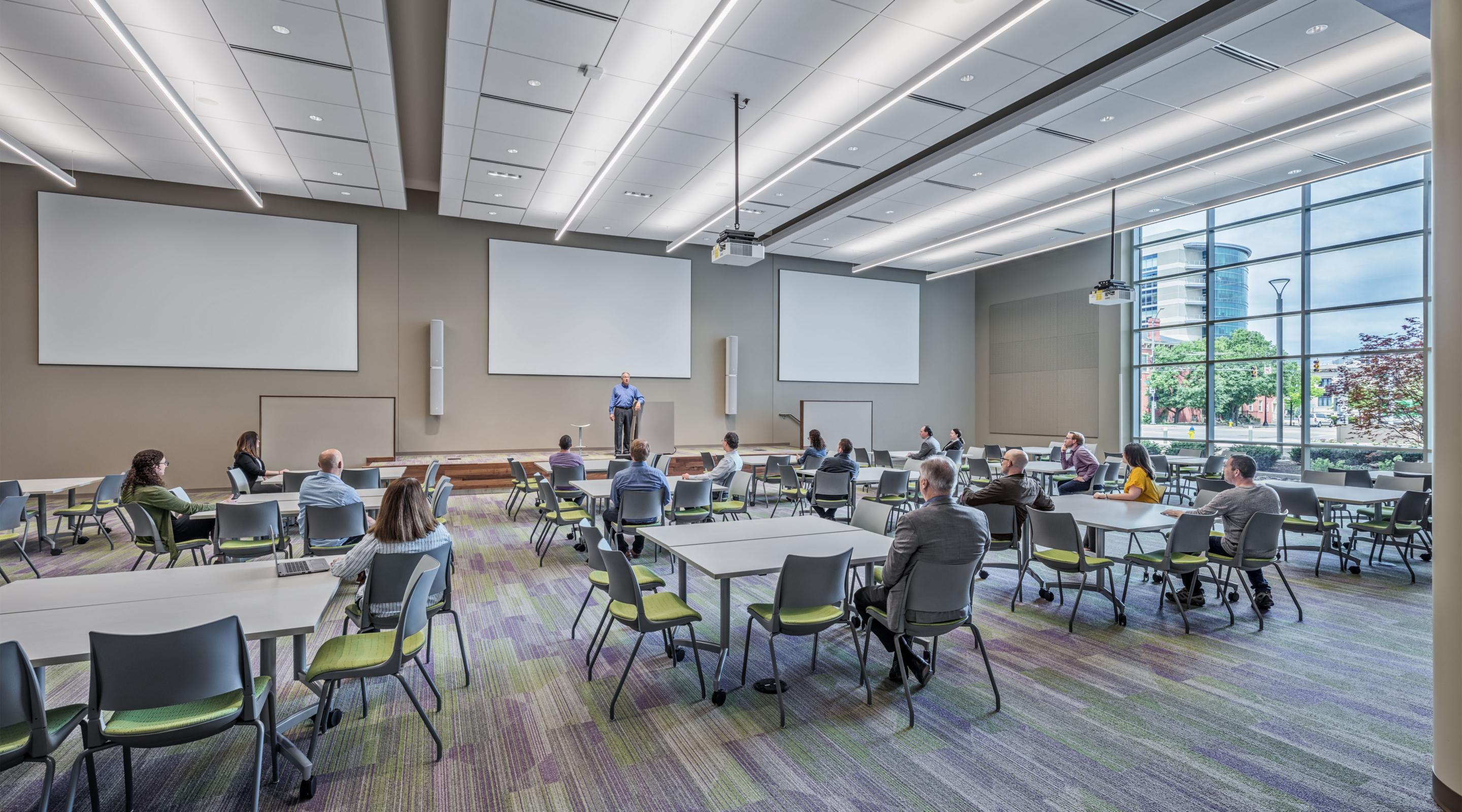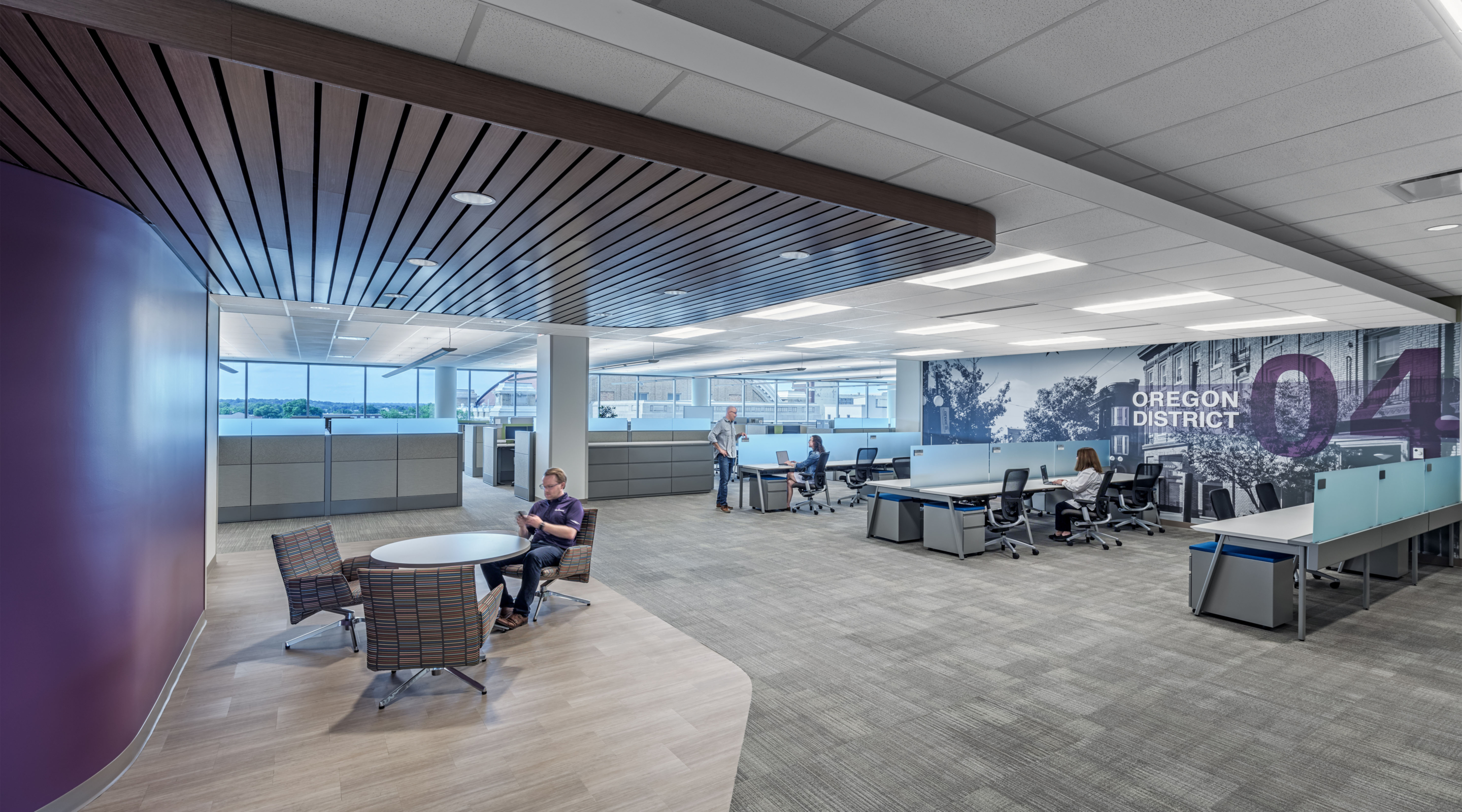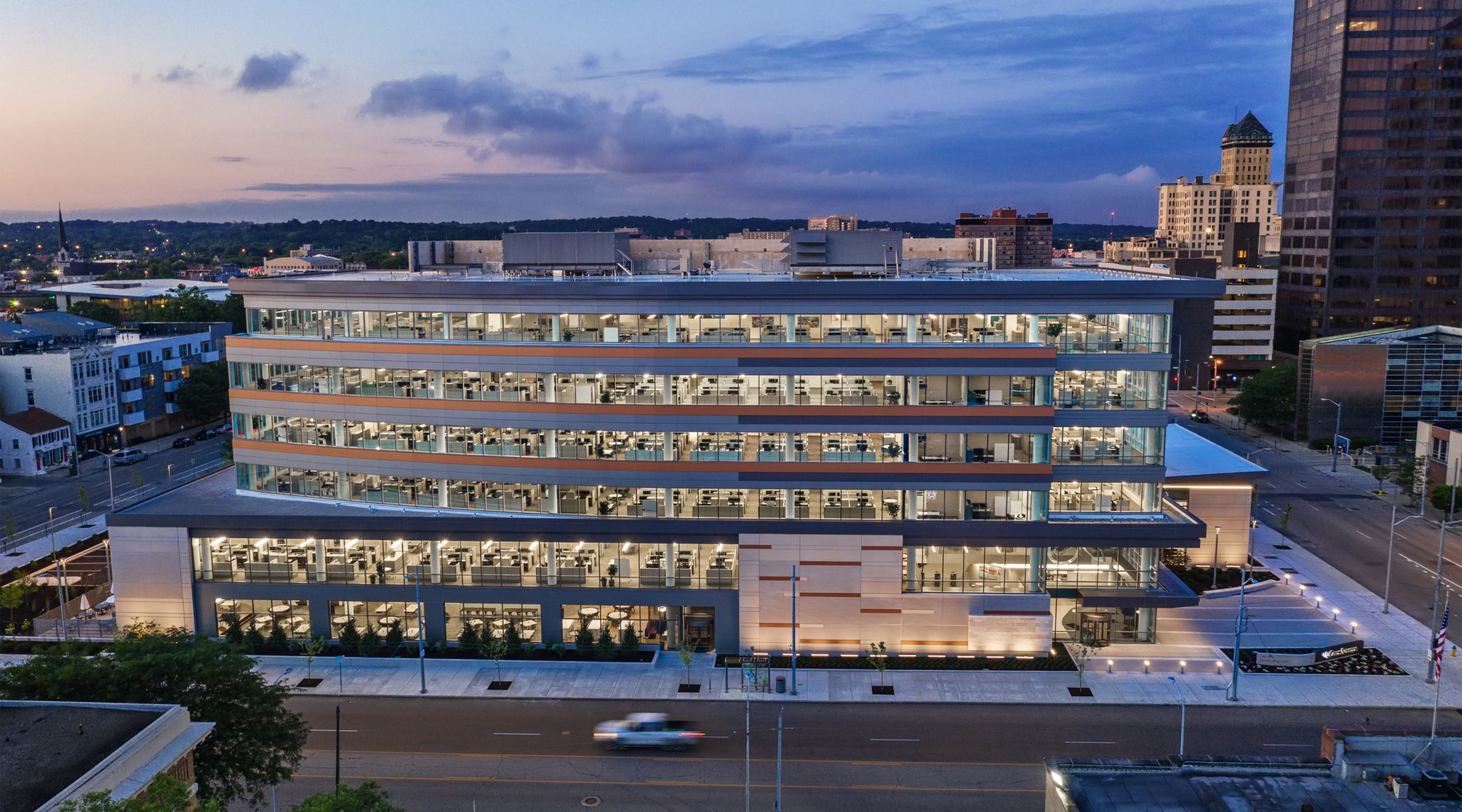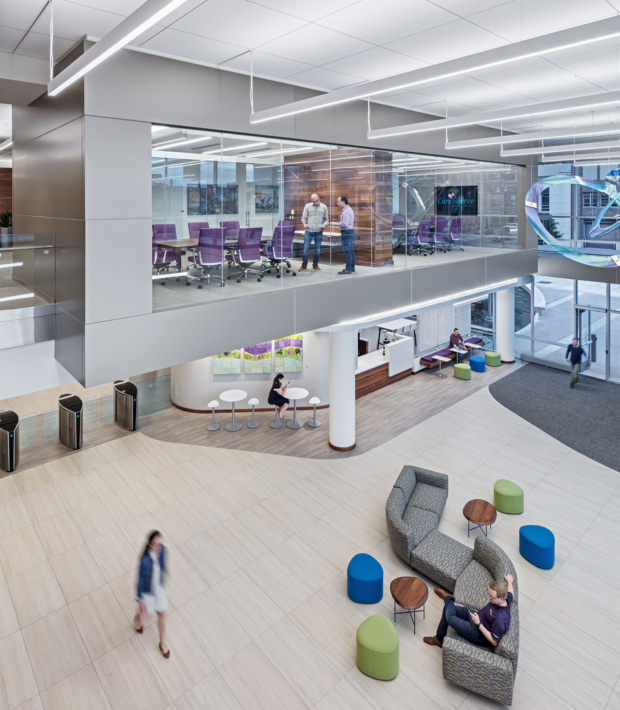 CareSource
After experiencing significant growth in recent years, CareSource, a multi-state healthcare provider based in Dayton, Ohio, wanted to expand their Dayton footprint and develop a walkable campus for their employees. Danis stepped in to build a solution that not only supports their growth but reflects their corporate brand and implements modern workplace trends such as collaborative and open spaces.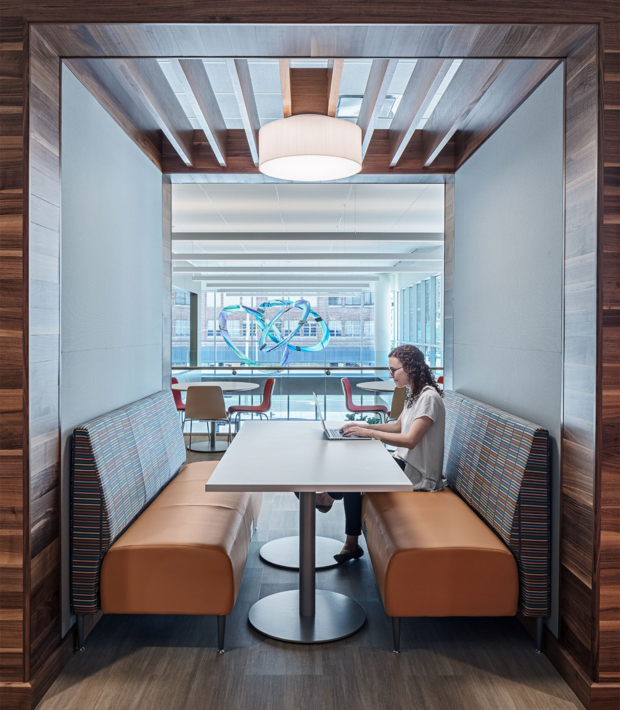 Amenities
The Pamela Morris Center, named to honor CareSource's founding CEO and her legacy, is packed with state-of-the-art amenities. The central dining area and servery, large fitness center, outdoor plaza, training center, IT Genius bar, and a café will enhance both the employee experience and attract new talent. To add choice to the workplace, and in support of an increased number of mobile workers, touch-down benches were installed along with large collaboration spaces on each floor.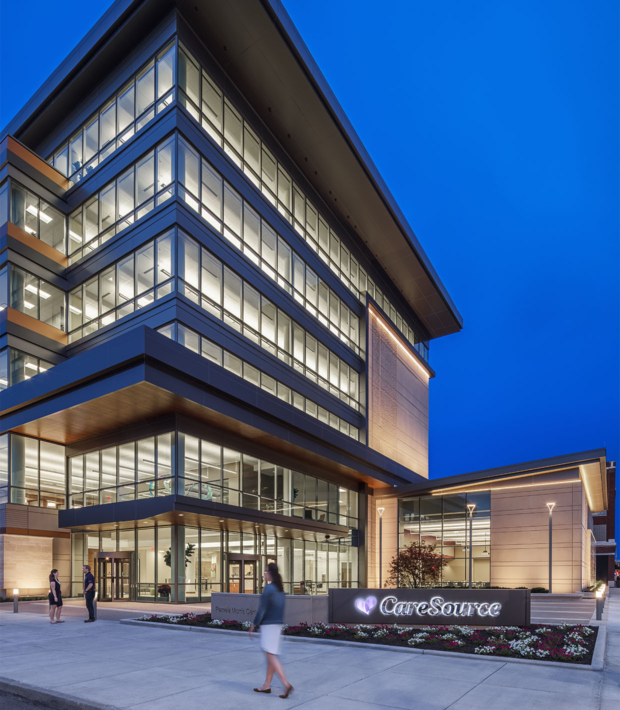 High-Rise Construction
At more than 75 feet above finished grade, this project was subject to high rise building codes. Of specific concern were the stairwells, elevators, and open atrium areas. Because there were no elevator lobbies (for smoke enclosures), the project was designed to have pressurized elevator shafts. The original design did not provide required pressures within the shaft at all floors and failed inspection. Danis worked with the Commissioning Agent and design team to provide several options. Ultimately, it was decided that we would add a smoke curtain in a soffit above the elevator doors. When the fire alarm is activated, a door will lower and magnetically seal the elevator doors on all floors except the first floor. The Danis team worked with the smoke curtain manufacturer to procure 25 units in record time. Through the efforts of the Danis team, the time from discovery of the issue to Certificate of Occupancy was only nine weeks.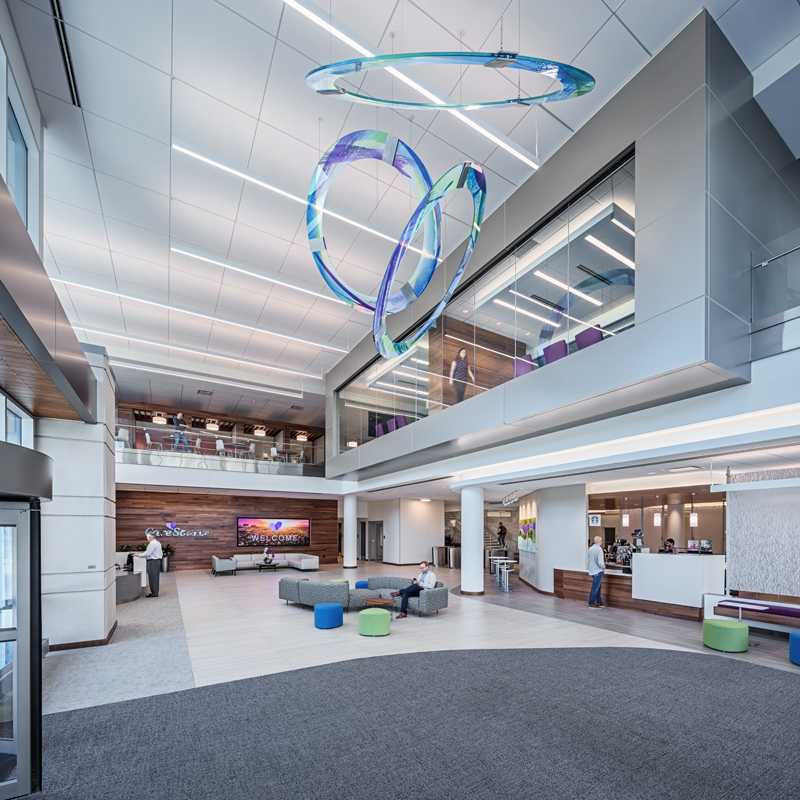 Danis demonstrated excellent skills in project and construction management. CareSource was kept well informed of all construction issues. Under their collaborative leadership we were able to work as true partners in working through and resolving issues as they came up. The final building has fully exceeded our expectations.
Mark A. Heitkamp
Vice President, Corporate Service, CareSource