Projects
AtriCure Corporate HQ + Medical Device Manufacturing
---
Danis provided design-build services for the new, 95,000 SF Class-A corporate headquarters and medical device manufacturing facility, including two-story corporate office space, customer care center, sterile medical device manufacturing with ISO 7 cleanroom, research and development labs, mock operating room, and warehouse/distribution space.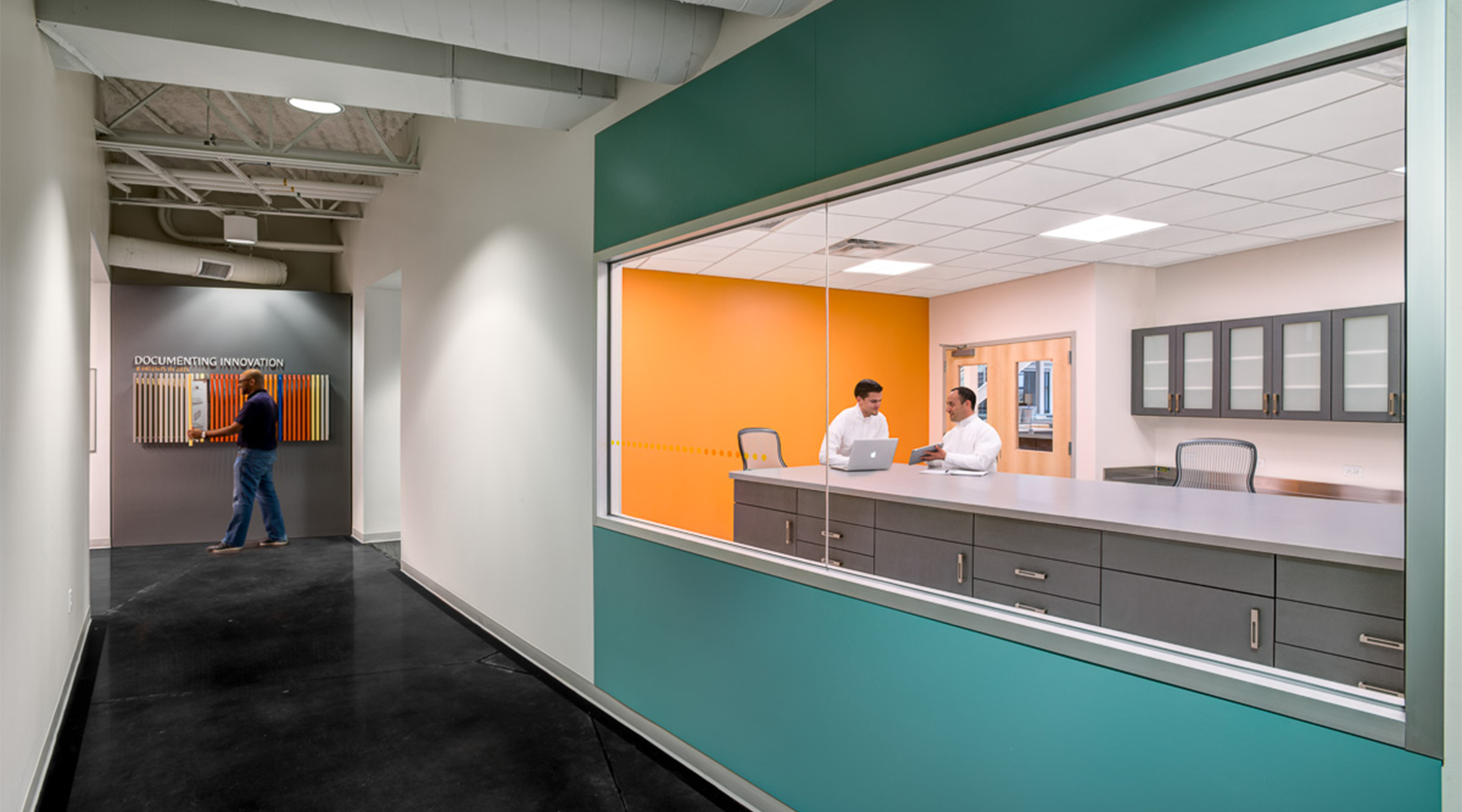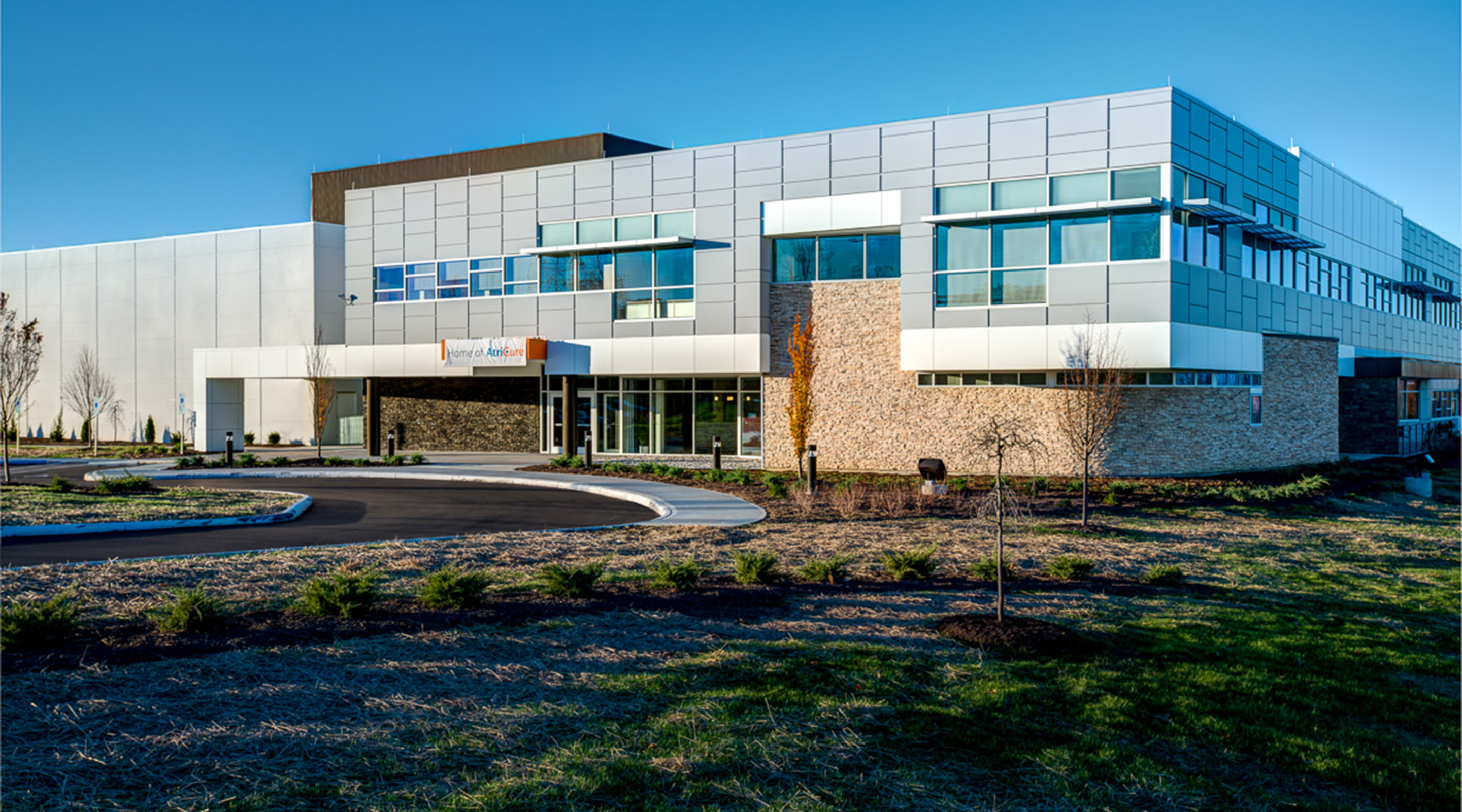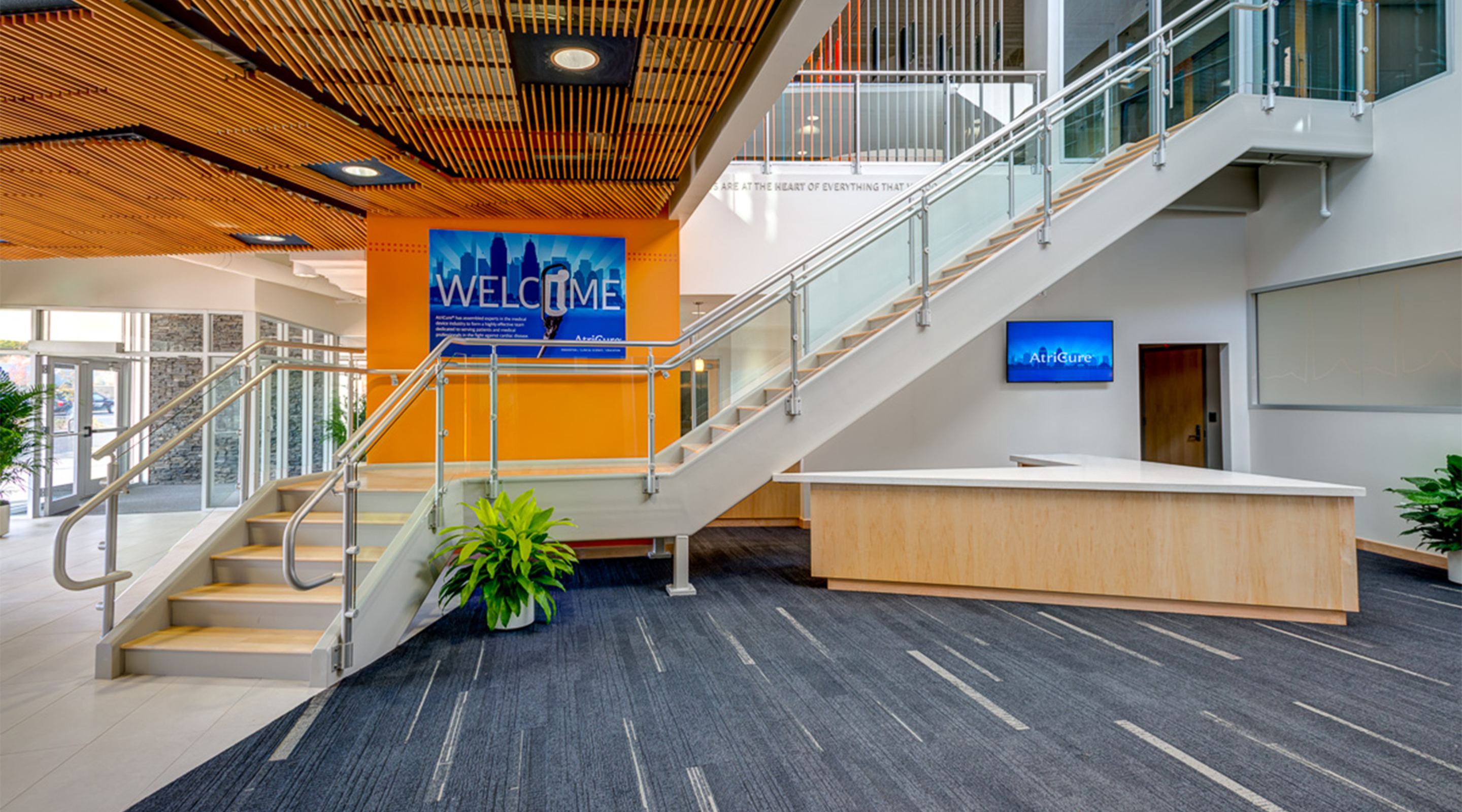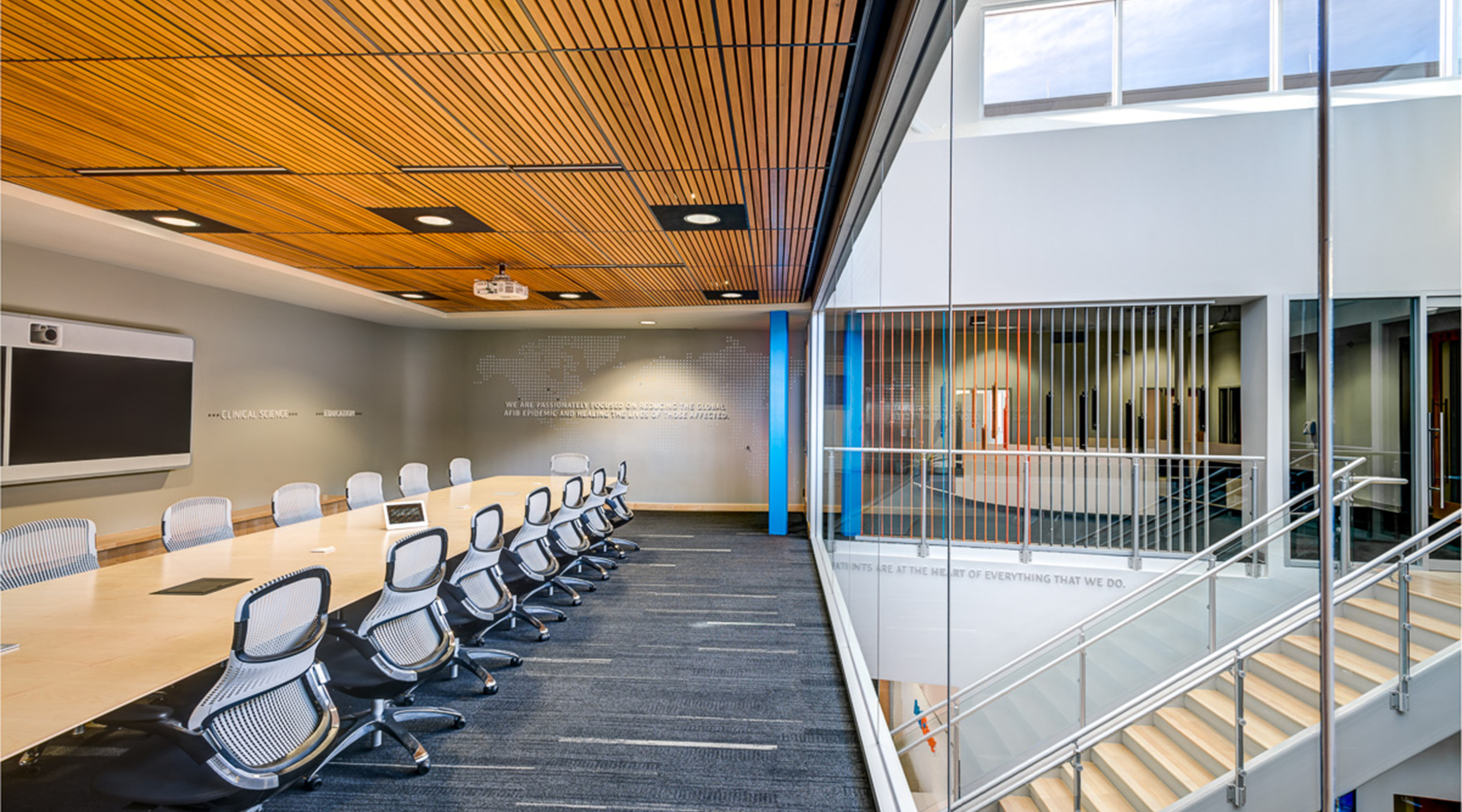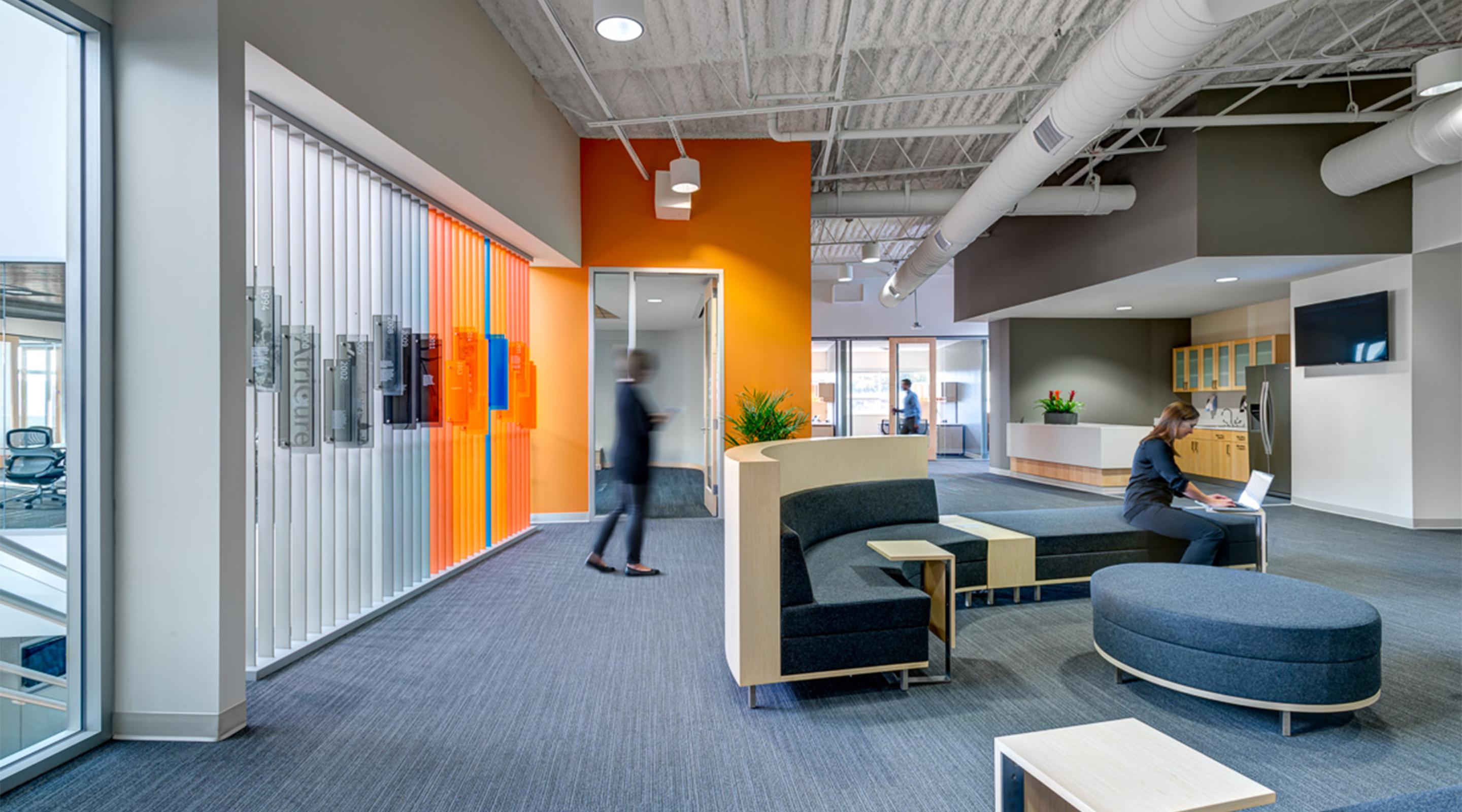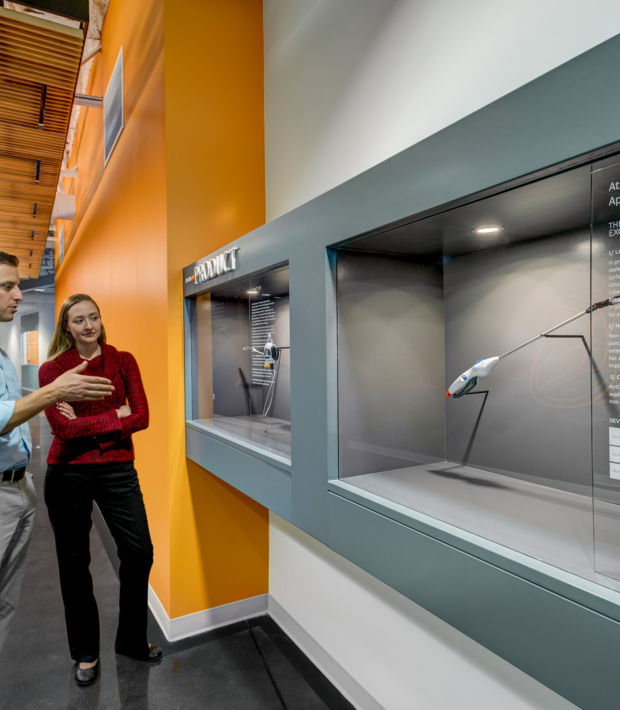 AtriCure
AtriCure is an atrial fibrillation (Afib) solutions company that develops, manufactures, and sells devices designed primarily for the surgical ablation of cardiac tissue and various related product lines. What makes the medical device manufacturing process so special are the materials used, cutting-edge equipment, and the building infrastructure. Delivering a facility that performs at peak efficiency and supports the production of an exceptional product is of utmost concern.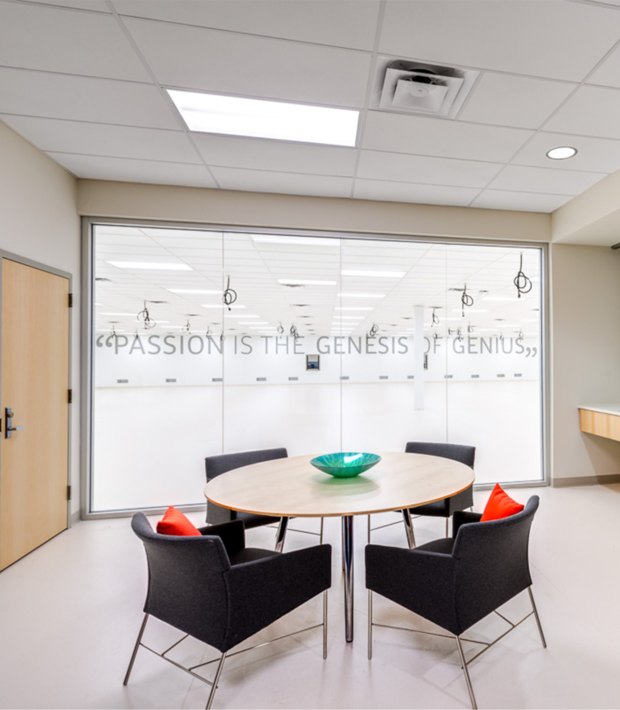 Clean Room Construction
This project required a 9,000 SF Class 10,000 ISO7 Clean Room Lab with a dedicated HVAC system. Filtered air is ceiling fed into the room with returns located 16" off the floor to maintain positive pressure. An interlocking door system with access control was integrated to create an anteroom and maintain air standards within the clean room.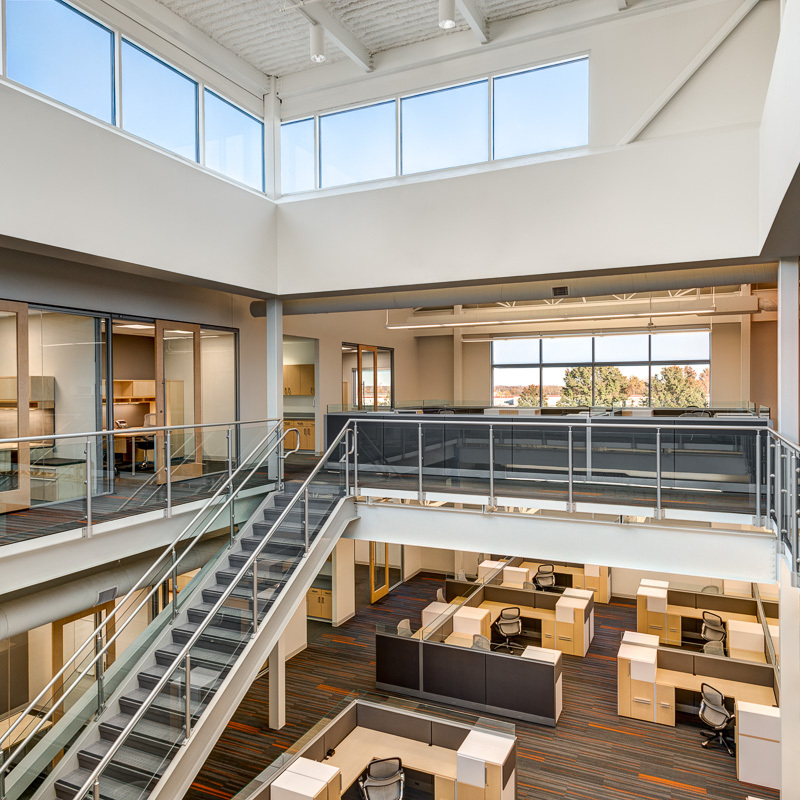 The Danis team managed continual refinement and design changes throughout the construction of the project seamlessly, while achieving a timely delivery for our Tenant, AtriCure. We use multiple metrics of success achieved on this project, including a pleased Tenant, timely completion, quality product and competitive cost due in large part to your team's professionalism and hard work. We appreciate Danis' dedication to these common goals and look forward to future opportunities to work together.
Ryan D. Hahn
Vice President, Development, Verus Partners