Projects
Adecco
---
75,000 SF, multi-floor design build of an interior modern office space in building 800 of the Florida Blue campus.
LOCATION
Jacksonville, Florida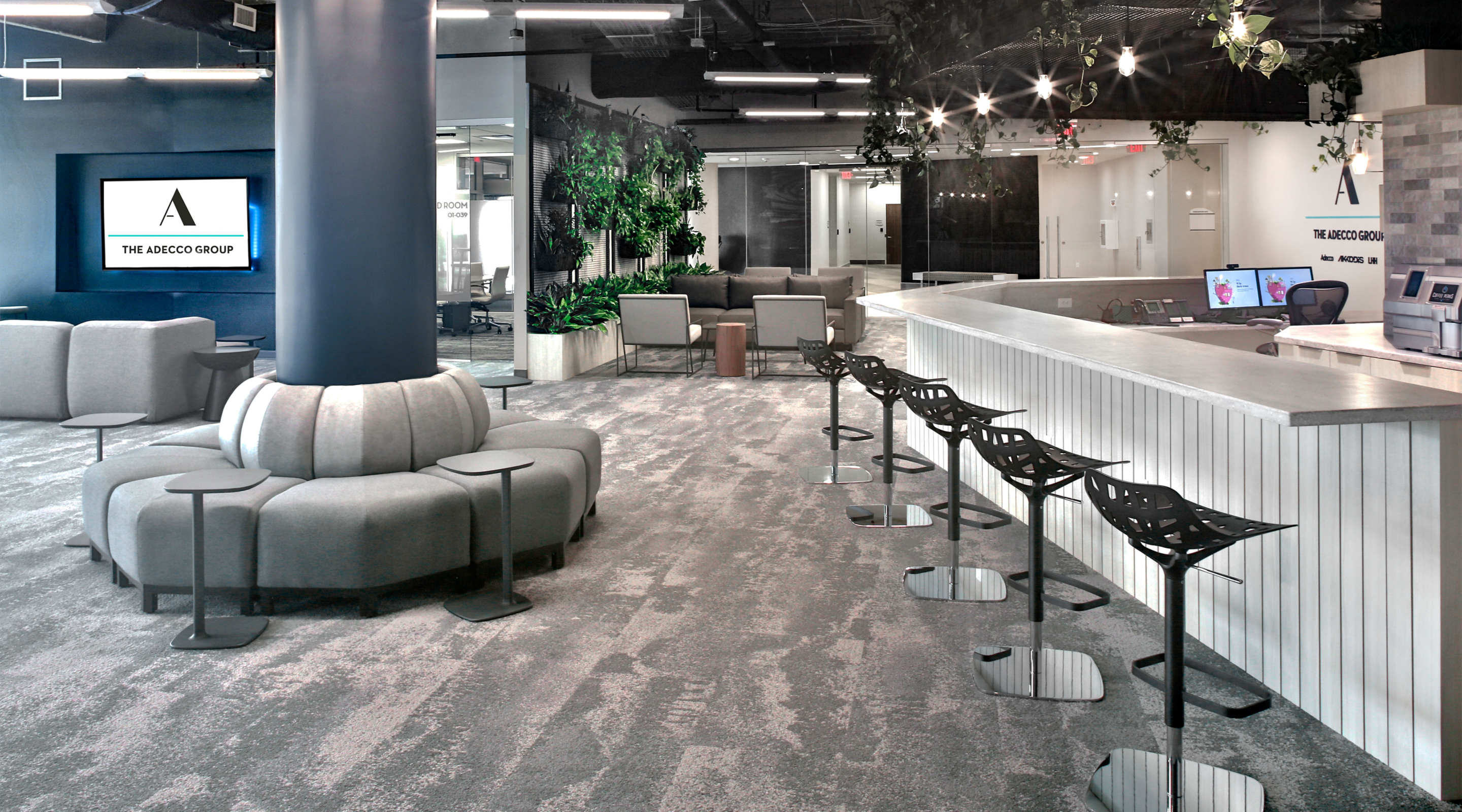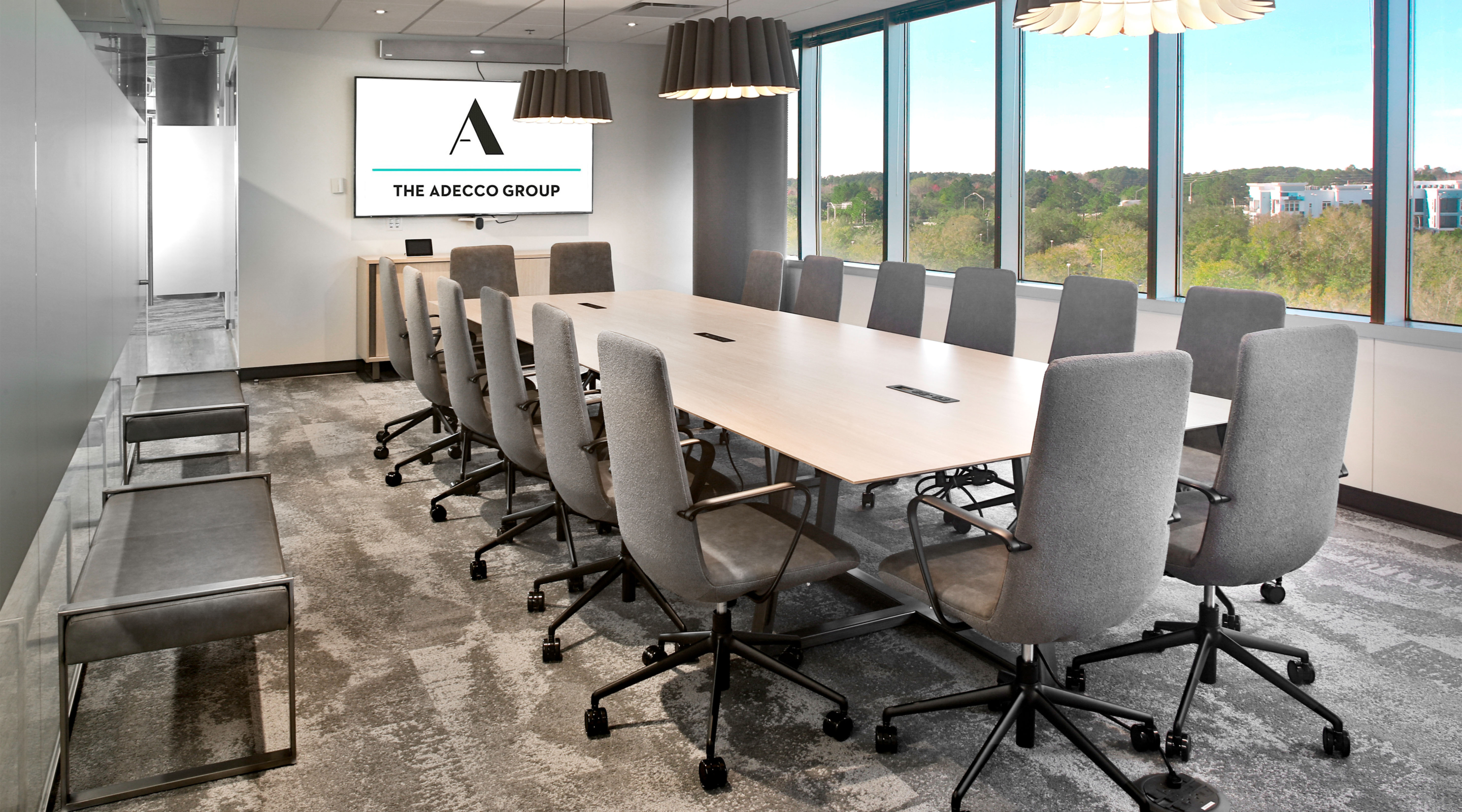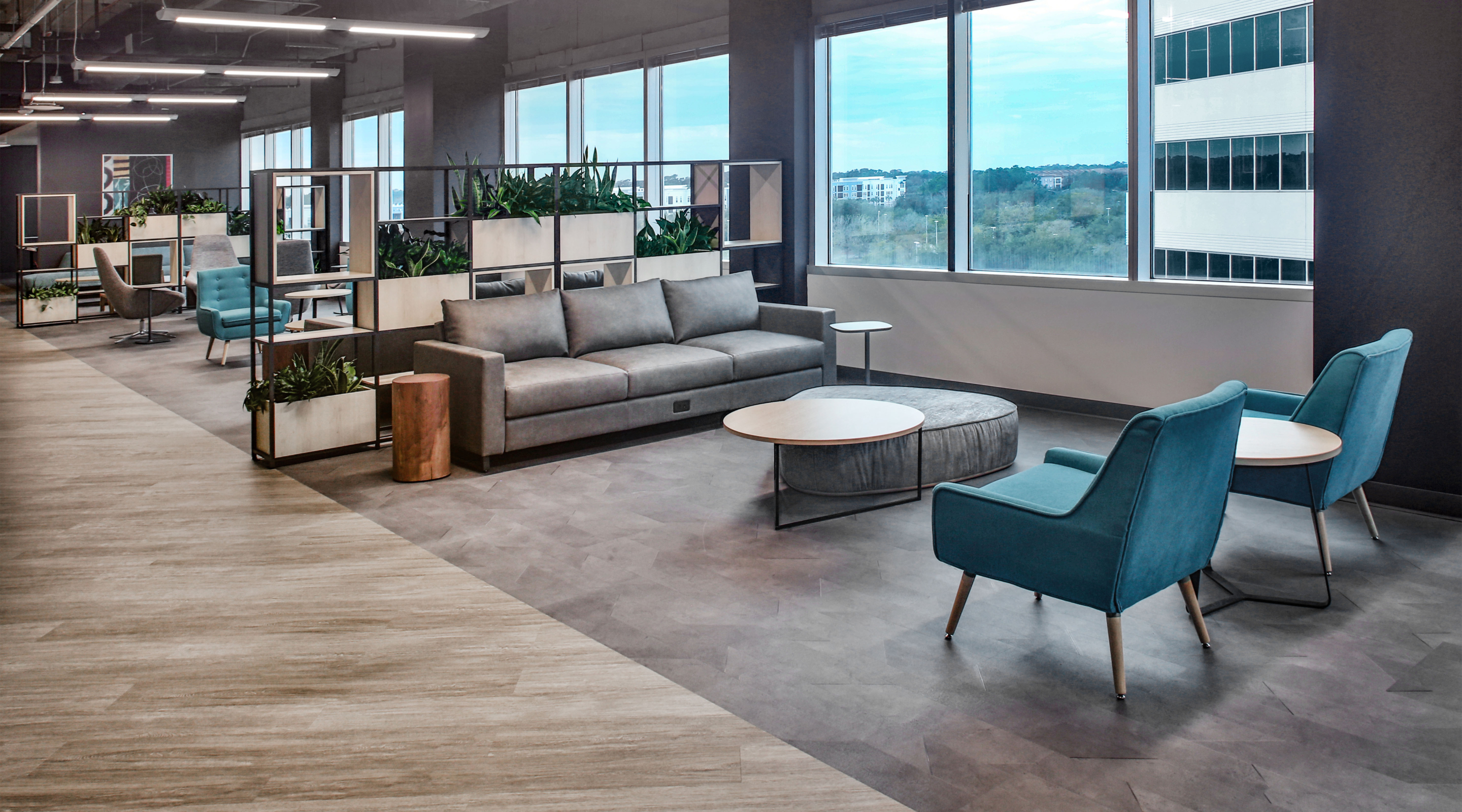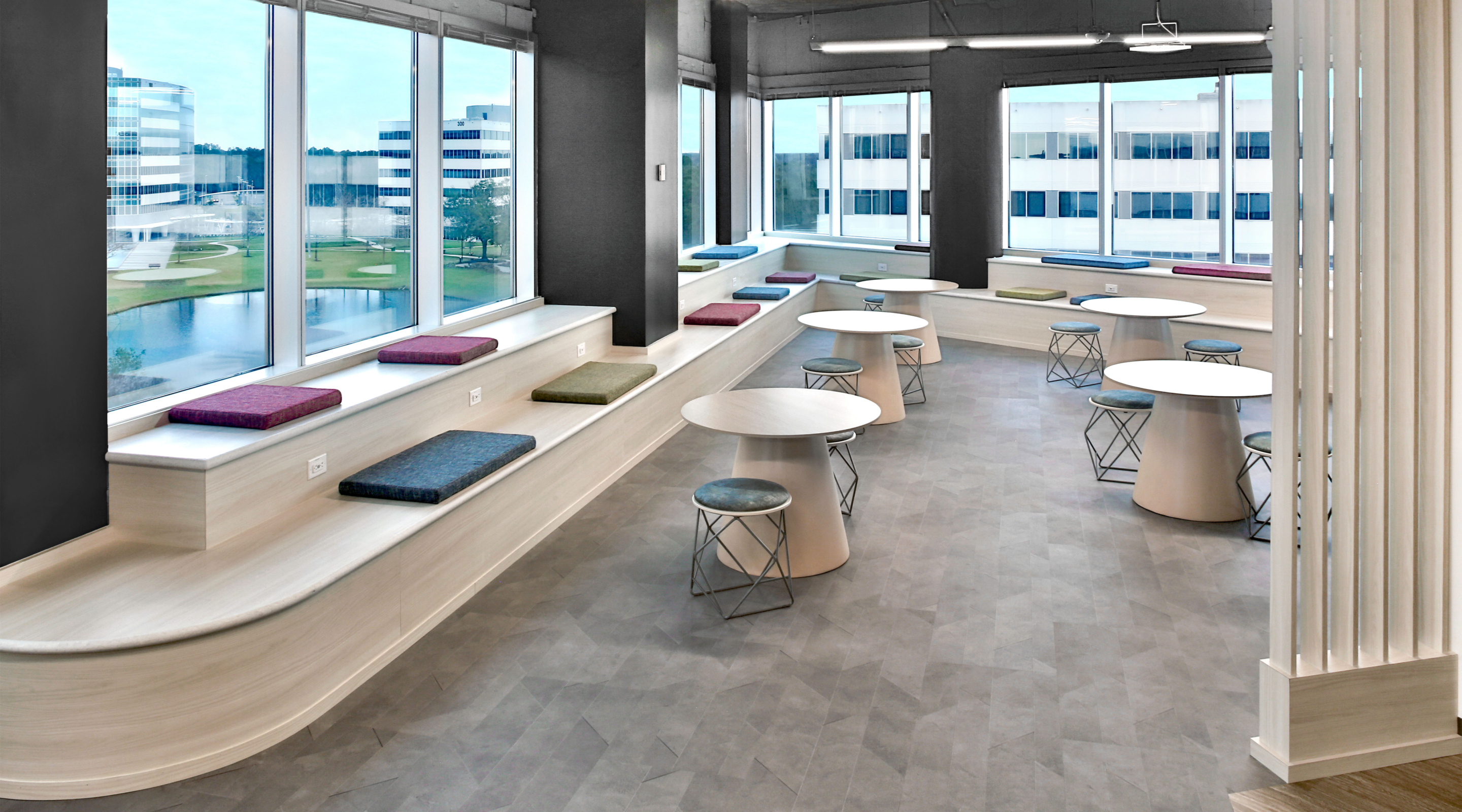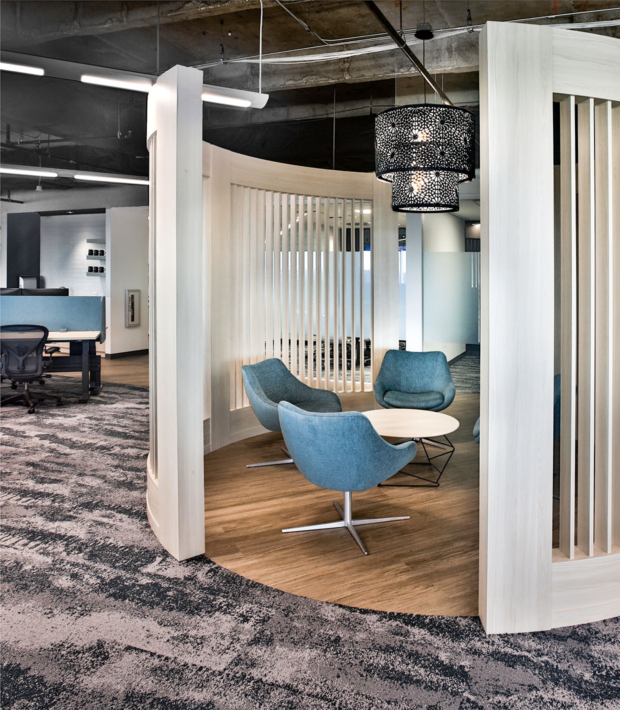 Project Overview
Most of the office is open space, with the perimeter consisting of various sized private meeting rooms. The space includes modern lighting, open-area partition furniture, all glass wall perimeters, open ceilings with exposed slabs, sheetrock and wood features. Each floor has a large pantry and recreational facilities for employees, as well as an extensive A/V component for teleconferencing and large group meetings.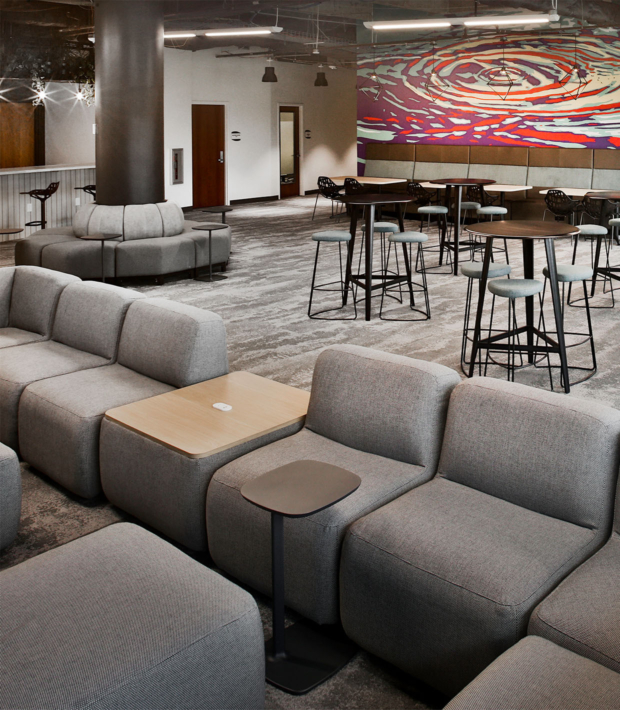 A New Way of Working
Adecco wanted to provide its employees with a hybrid, flexible work environment, which this space has been designed to provide. The campus has walking trails, an on-site fitness center, and a cafeteria with healthy options to benefit their workforce. The space houses 500 employees that had been working remotely since the COVID-19 pandemic. Adecco is proud to provide what they call "a new way of working" for their team.