InSite
Onsite Industrialized Construction Center
---
The Onsite Industrialized Construction Center (ICC) is the latest Danis Innovation to be put into practice, and it has proved to be a game-changing process that is here to stay.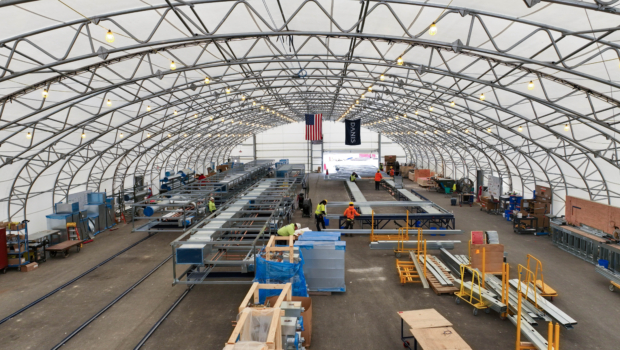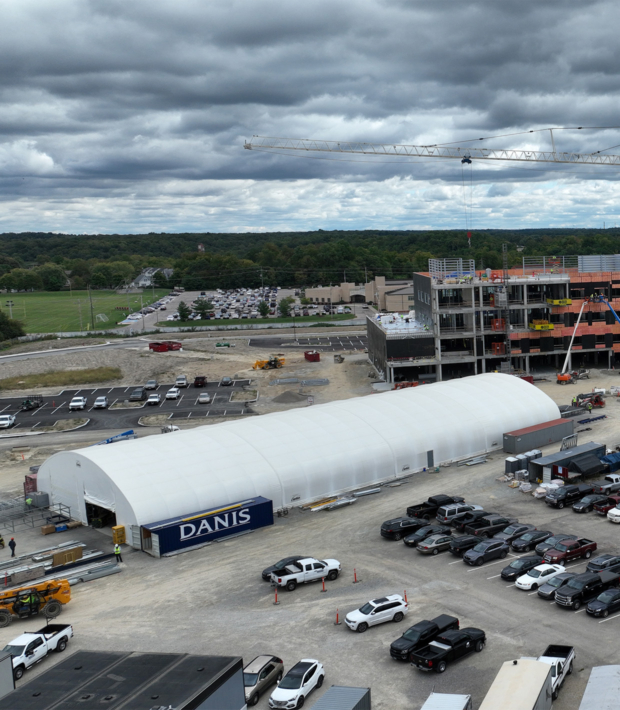 What is it?
The 16,000 square foot portable structure is currently up and running at the site of the new Mercy Health Kings Mills Hospital. Three proprietary assembly lines are set up for takt scheduling; everything is on engineered carts or rolling assembly lines, all work areas are ergonomically fit, and there is no need for lifting or overhead cranes. Single-trade parts and assemblies come in one side of the ICC, and multi-trade assemblies are rolled out the other end and hoisted into place with the project's tower crane.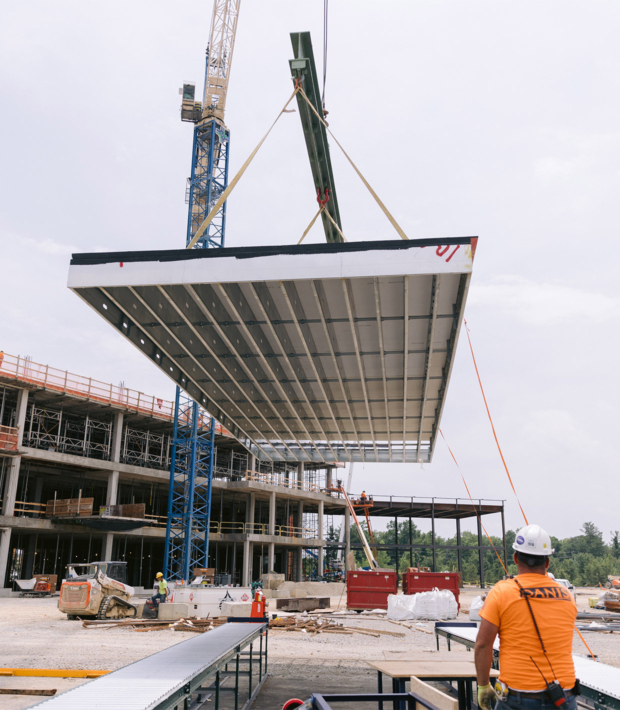 Resource Leveling
One of the many benefits of the ICC process is the ability to eliminate the peaks and valley of manpower needs during a project. Danis' On-Site ICC enables skilled trade resource leveling, providing incredible value to our clients with less material waste and improved labor utilization in a skilled labor shortage market.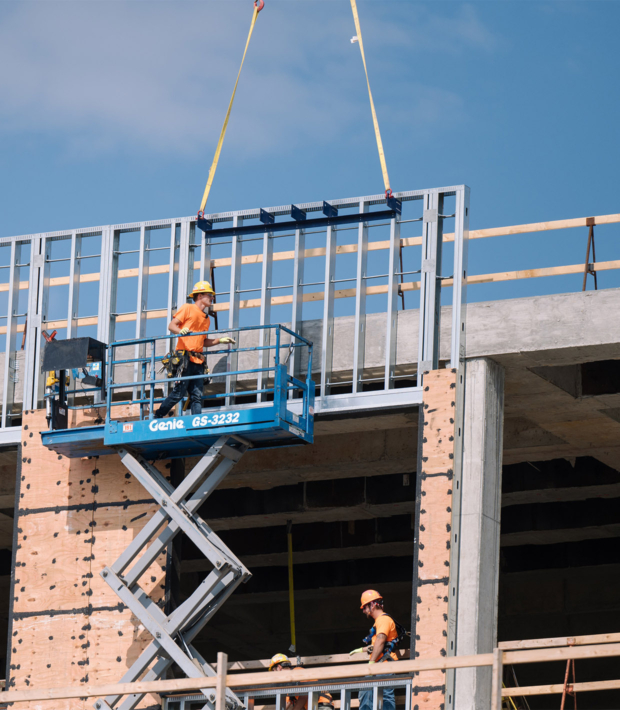 Onsite vs Off-site
There are also benefits to having the ICC onsite rather than offsite. The first is keeping skilled trades workers and management onsite. Progress on components is clear to see from the jobsite, and communication flows freely. There are no trucking shortages, shipping delays or costs, which saves time, money, and increases sustainability.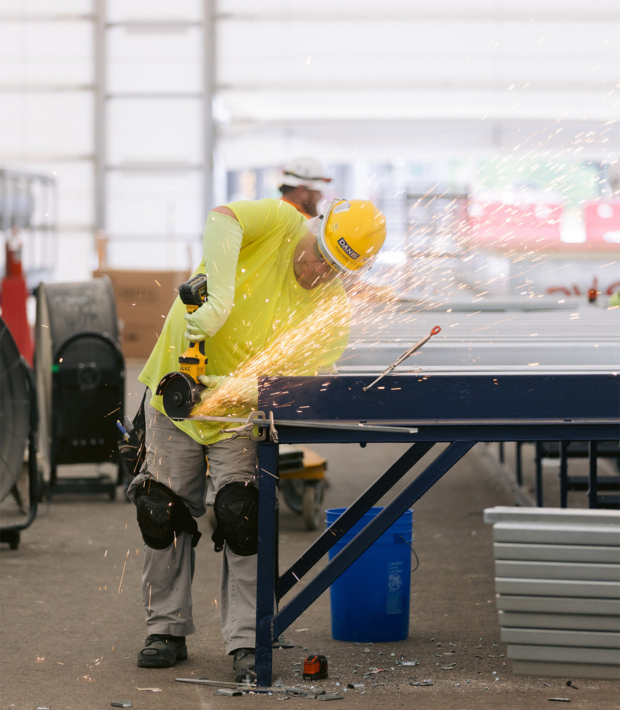 Onsite ICC Impact
Using the Onsite ICC at Mercy Health Kings Mills Hospital has resulted in reducing the project schedule from 29 to 24 months and improving labor utilization by up to 80%. Numbers like these make a strong case to utilize the Onsite ICC at other projects, and since it and everything in it is designed to be disassembled, transported, and reassembled, expect the Onsite ICC to make an impact on many projects to come.